Ready to get away from routine life and enjoy your next vacation?! There are about one zillion reasons why someone would want to go on a trip, but it's actually proven that simply being positive and getting some rest and relaxation can help you live longer. So, if you needed one more reason to escape the doldrum of your everyday life, do it for your health!
There are plenty of places where older adults can see something new and exciting while also respecting any health or mobility restrictions. Here are twenty of the best vacation ideas for seniors traveling alone, as a couple, or as part of a multigenerational family trip.
1. Alaska
Don't think of Alaska only for its cold weather. "The Last Frontier," as it's called, also has supersized wilderness and pristine views. You can take a cruise to Alaska, or hop aboard a train to catch a glimpse of glaciers and grizzly bears. Alaska is often an item on once-in-a-lifetime trip lists. It also offers adventure without having to go at a frenetic pace. If you're active and want to do hiking, you can. If you want to see Alaska at a leisurely pace, that's available as well. Alaska really runs the gamut and easily makes it to this list of the best vacation ideas for seniors and beyond!
Some must-dos in Alaska:
"Flightseeing" over an Alaskan mountain range
A bear-viewing tour
Whale watching
Viewing the Northern Lights
2. Santa Fe, New Mexico
Santa Fe, New Mexico, holds a special charm among the artsy set, but there are some additional benefits for older adults. The climate is warm and dry, and the downtown area is historical and compact. The town is filled with adobe buildings and views of the Sangre de Cristo Mountains.Then there's the tasty (and sometimes fiery) Southwestern cuisine as well as lots of Native American history and culture. Some highlights of your visit to Santa Fe:
The Georgia O'Keeffe Museum
Santa Fe Plaza
Canyon Road
3. Sarasota, Florida
It's no secret that Florida attracts older adults for its sunny weather and retiree-focused culture, from a multitude of golf courses to beautiful beaches. Older adults rule the roost, so to speak, in many Florida towns. Sarasota, Florida, on the Southwest coast of the state, is a fast-growing area where about 50% of the population living there is age 50 and over, which is what recently makes it one of the best vacation ideas for seniors.
Older adults visiting Sarasota enjoy a vibrant restaurant scene, a multitude of museums, and beaches that rank nationally. Some must-see places in Sarasota:
The Ringling Estate and art/circus museum
Anna Maria Island
Sarasota Farmers Market
Myakka River State Park
4. San Antonio, Texas
Filled with history and Texas charm, San Antonio's River Walk along the San Antonio River is scenic and easy to navigate. It even is hailed by Scootaround.com as a destination for those with limited mobility. San Antonio has some great Mexican food, so arrive with an appetite. Here are a few highlights of your San Antonio visit:
The Alamo ("The stars at night….are big and bright….")
The River Walk
Natural Bridge Caverns
5. Charleston, South Carolina
Southern charm seems to just spill from the pores of everything in Charleston, South Carolina (and there happens to be a Bravo TV show set in Charleston with that same name). The city is rich with American Revolution and Civil War history and has great restaurants as well as many ghosts–or so we hear. Like many Southern cities, Charleston has a laid back feel to it, so it's no problem if you need to go slow with your activities. Whatever you're into, Charleston is definitely one of the best vacation ideas for seniors.
A few must-dos if you're visiting Charleston:
A historical tour
A ghost tour
Fort Sumter
6. Yellowstone National Park
With more than 500 active geysers, Yellowstone National Park ranks number 5 as one of the most-visited national parks in the U.S., and should be on your list as one of the best vacation ideas for seniors. There's so much nature to take in, from bears to bison, elk to wolves, mountain lions to moose, and much more. The park spans a mind-boggling 2.2 million acres, most of it in Wyoming and smaller parts in Montana and Wyoming. The park is a big hit for older adults either on their own or traveling with family because despite its size, its attractions are easy to access.
If you plan to visit Yellowstone, here are a few can't-miss activities:
Watch hot springs and geysers like Old Faithful
Go fishing
Take some amazing pictures
7. San Diego, California
Known for its year-round temperate weather, San Diego offers its ideal weather for outdoorsy types and plenty of cultural attractions. Spend your days at the beach, visit the ritzy suburb of La Jolla, take a guided tour, or get to know the museums in this popular Southern California locale. Here are a few to-do suggestions:
Visit the popular Balboa Park
Stop by Hotel Del Coronado, where the Marilyn Monroe movie "Some Like It Hot" was filmed
Take a trolley tour
Check out their world renown zoo
Visit the San Diego Air & Space Museum
8. South Dakota
South Dakota may not be top of mind when you plan your vacations, but there are some good arguments in favor of visiting this Midwestern state. It's full of history, including Mount Rushmore Memorial and the home of "Little House on the Prairie" author Laura Ingalls Wilder. The state is full of scenic vistas in places like Custer State Park, Needles Highway; and Black Elk Peak, which has a height of 7,242 feet. You won't feel rushed during a visit to South Dakota, and you'll leave with lots of new knowledge about the U.S.
A few things to see in South Dakota:
Mount Rushmore and the Black Hills
Black Elk Peak
Badlands National Park
9. Broken Bow, Oklahoma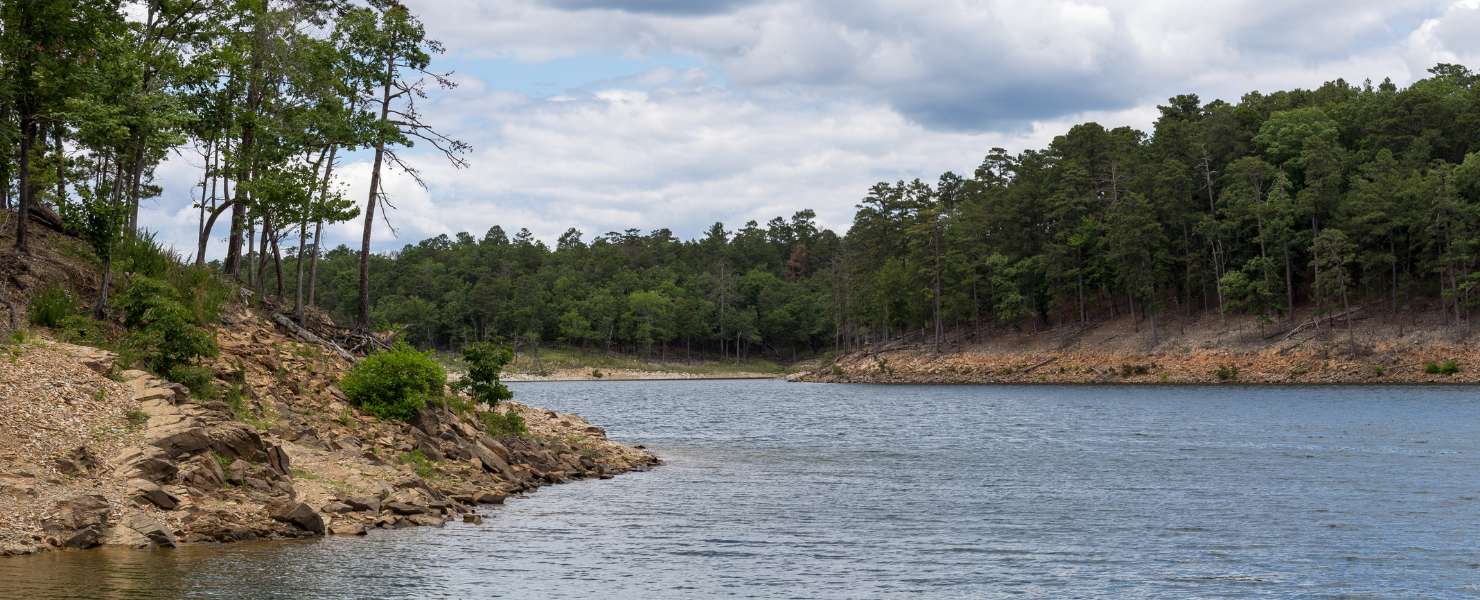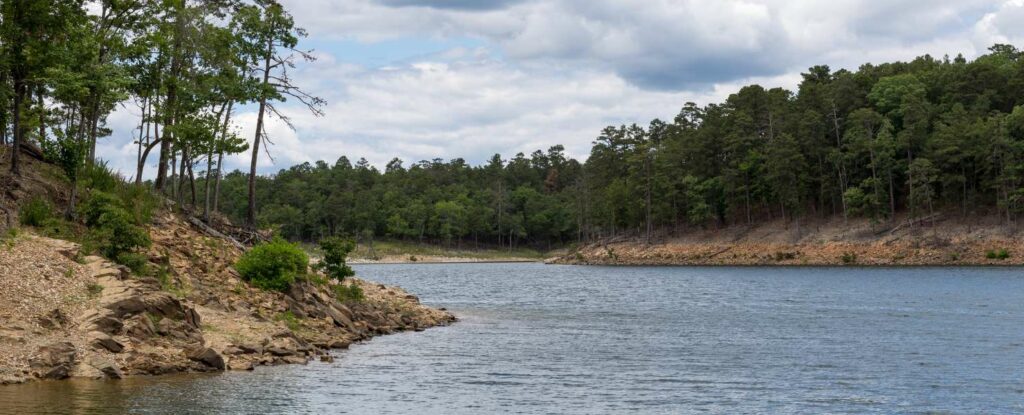 If you're looking to reconnect with nature and rent a rustic cabin, then Broken Bow, Oklahoma, is the place to go. Located in southeastern Oklahoma, Broken Bow and the surrounding area is well-known for fishing, hiking, and hunting. Here are a few can't-miss destinations during a visit to Broken Bow:
Beavers Bend State Park
The Lower Mountain Fork River, with 12 miles of trout fishing
Wineries like Vojai's Winery and breweries like Beavers Bend Brewery
The Hotchatown Saloon, known for county-western and rock music acts and some dancing on Saturday nights
10. St. Augustine, Florida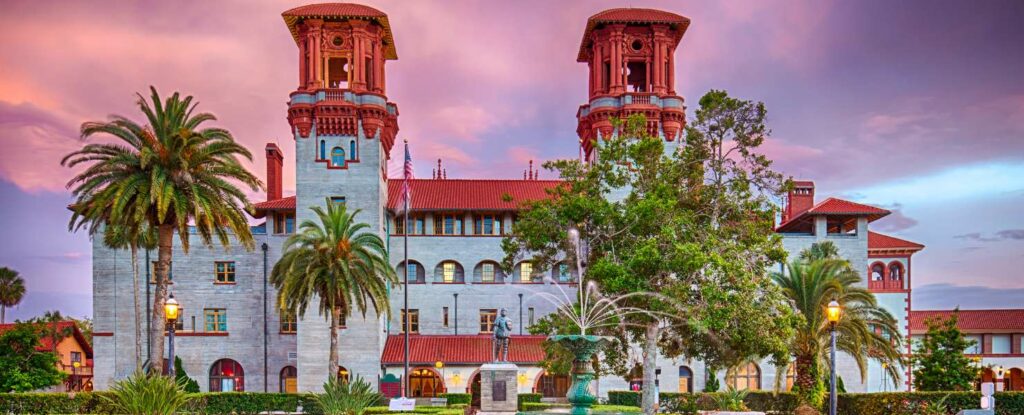 St. Augustine attracted settlers from Spain in 1513, making it America's Oldest City. Many of today's attractions in St. Augustine focus on its history. While strolling in downtown or visiting Castillo de San Marcos National Monument,, you may just see a colonial-era reenactment. When you've had your share of history, St. Augustine Beach and other beachy destinations are just minutes away. Here are a few more places to check out while you're in St. Augustine:
The Fountain of Youth Park
Old Town Trolley Tours for the lowdown on St. Augustine's most famous spots
One of St. Augustine's many ghost tours.
11. Tucson, Arizona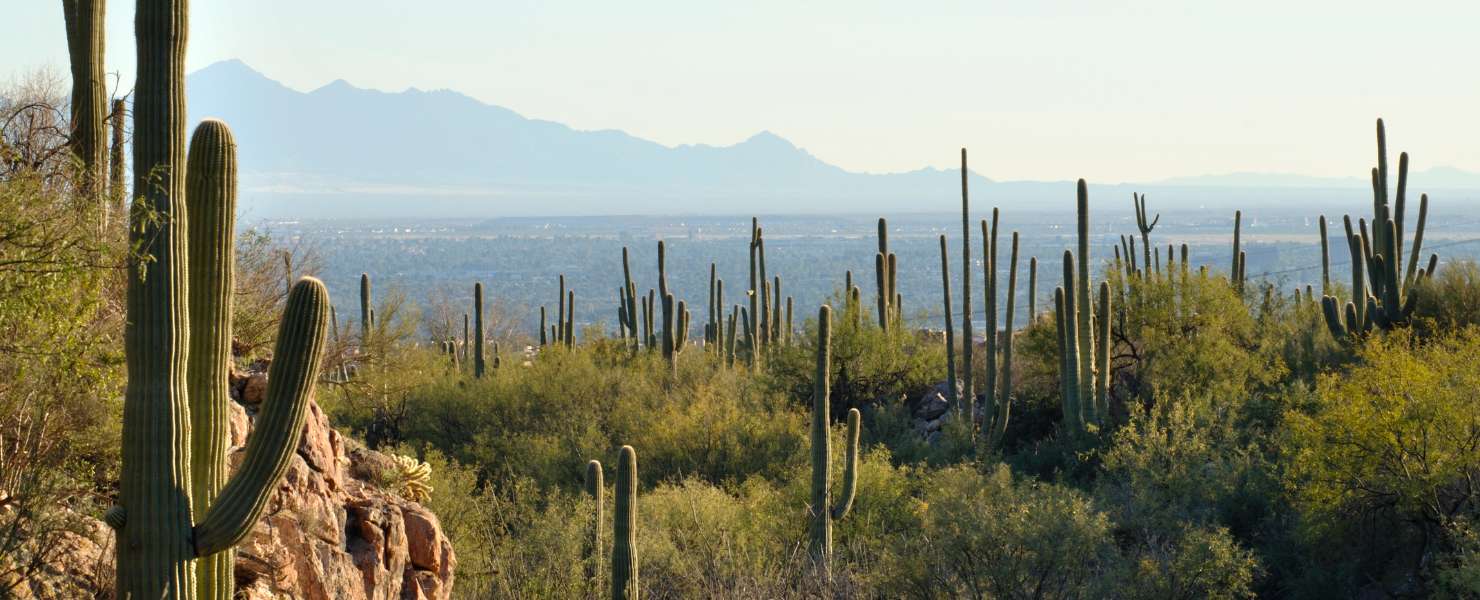 Arizona's second-largest city offers stunning views of the Sonoran Desert and surrounding mountains as well as some delectable Southwestern food. While in Tucson, check out the Arizona-Sonora Desert Museum. It combines a zoo with a botanical garden, art gallery, and natural history museum. A few more must-dos during a visit to Tucson:
Saguaro National Park, which showcases the saguaro cactus iconically associated with the American West
Mission San Xavier del Bac, built in the 1700s and representing a beautiful display of Spanish colonial architecture
Guadalajara Original Grill, hailed on TripAdvisor as some of the best Mexican food in Tucson
12. Bar Harbor and Acadia National Park, Maine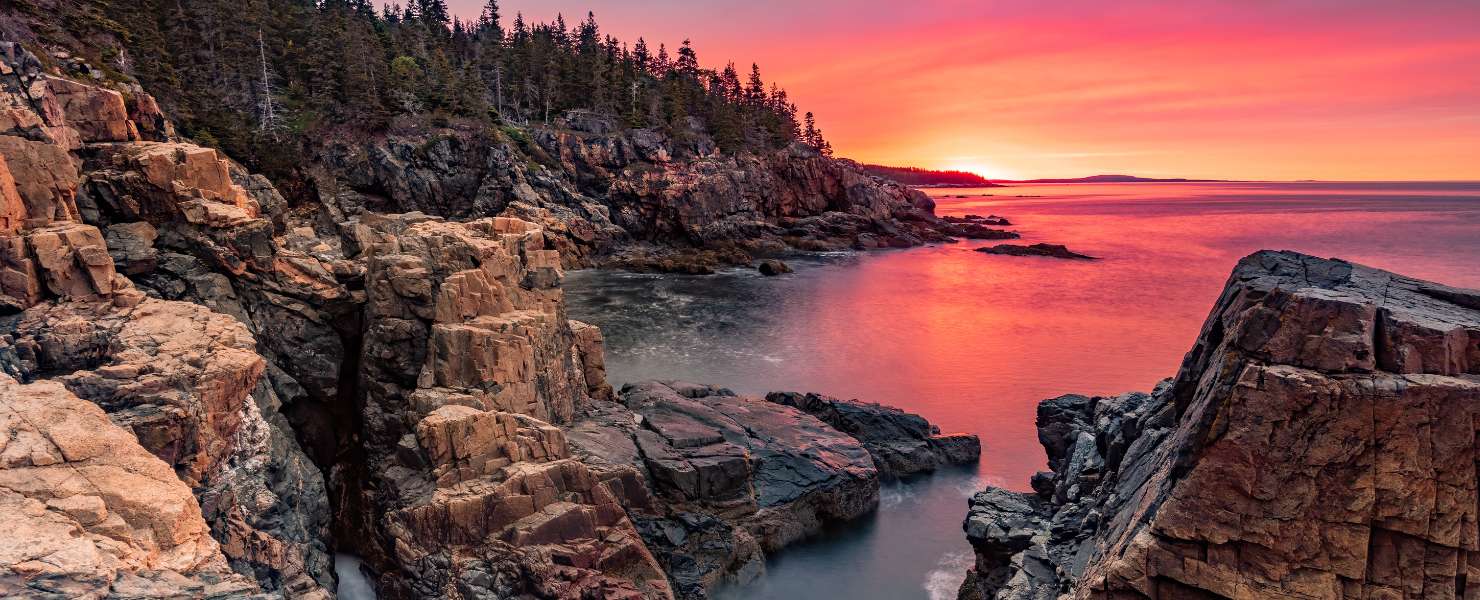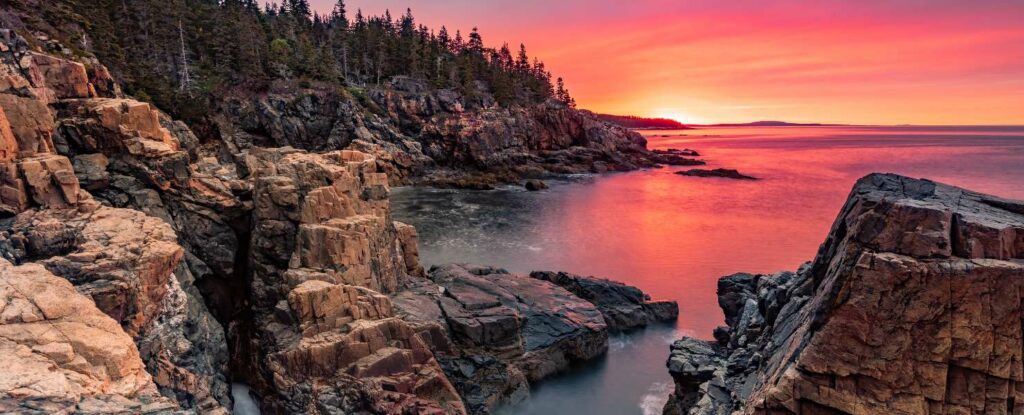 Bar Harbor is often called the gateway to Acadia National Park, but this small town is a worthy destination in its own right. With water just about anywhere you look, you've got New England charm, lobster, and whale watching tours to lure you there. When you're ready for some park exploring, Acadia National Park has 158 miles of hiking trails, 45 miles of carriage roads, and 27 miles of motor roads. Acadia's natural beauty attracts 4 million visitors to the park each year, making it one of the national park system's most popular parks. 
Here are some specifics to visit in Bar Harbor and Acadia National Park:
A narrated bus tour of Bar Harbor and Acadia National Park
Mount Desert Island
Rose Eden Lobster
13. Pigeon Forge, Tennessee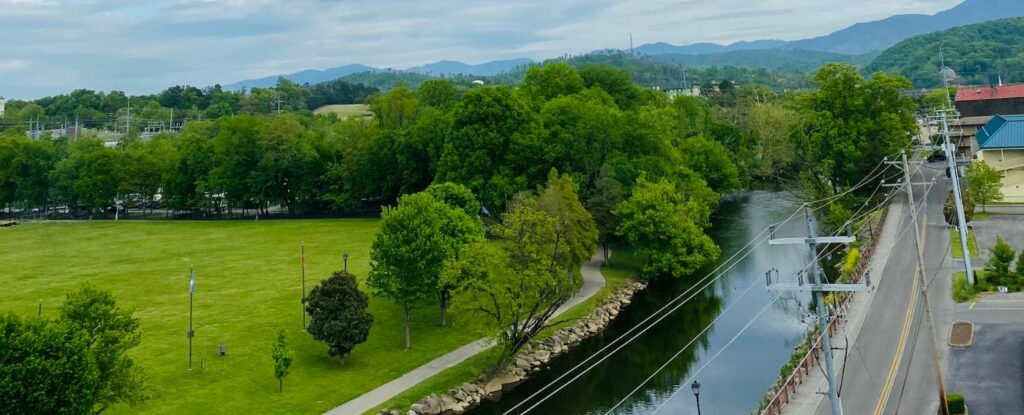 From the scenic Smoky Mountains to Dolly Parton's Dollywood Park, Pigeon Forge brings together nature and family fun into one destination. It's a potential destination if you're looking to travel with the grandkids. Pigeon Forge has oodles of dinner and theater shows, shopping, and scenic drives. For something more adventurous, you've got hiking trails, whitewater rafting, and helicopter tours. Definitely keep Pigeon Forge on your short list to visit if you're traveling with the grandkids.
Here are some must-sees in Pigeon Forge:
Great Smoky Mountains National Park
Dollywood
Titanic Museum Attraction
14. Williamsburg, Virginia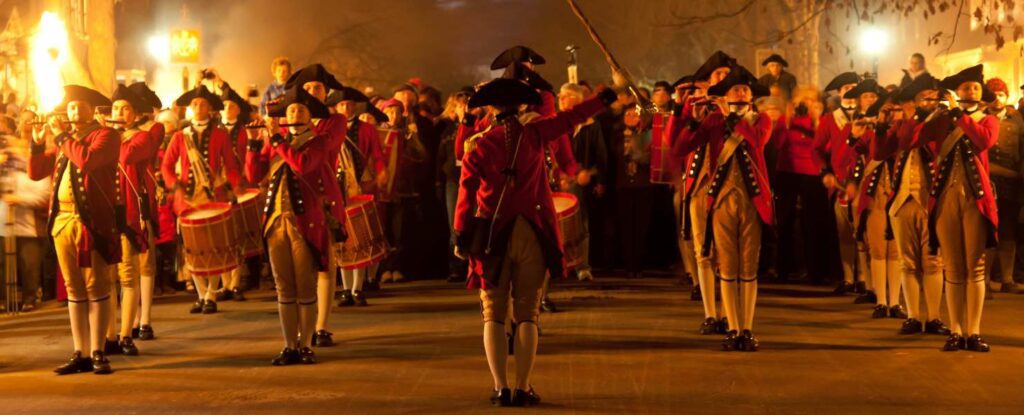 Historic Williamsburg was the capital of the colony of Virginia from 1699 to 1780. When you visit Williamsburg, you get to see and sometimes even feel its place in history for Virginia and the U.S. That's because the popular tourist spot Colonial Williamsburg includes colonial reenactments, costumes, and demonstrations. It's a must-see when visiting Williamsburg, but it's not the only thing. You've got golf courses, scenic nature views, and a good food scene. Jamestown and Yorktown also are close, forming what's often called the "Historic Triangle."
In addition to Colonial Williamsburg, make sure to also check out:
Jamestown Settlement
One of the area's many guided tours
Williamsburg Ghost, Witches, and Pirates Tour
15. Lake George, New York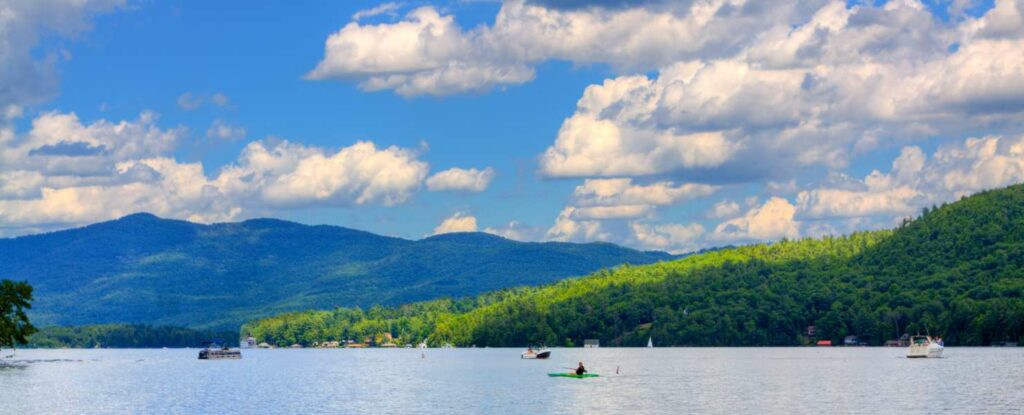 You've got no shortage of pristine views in Lake George, nicknamed "Queen of American Lakes." With mountains, forest, and the 32-mile-long lake for which the city name comes from, visitors flock to Lake George's Adirondack Mountain location for prime relaxation time. You'll feel like a million bucks after a visit to its Million Dollar Beach, where you can bring a picnic or use the boat launch.
A few other must-dos:
A boat cruise
A scenic drive on the Central Adirondack Trail
Fort William Henry Museum, a restored British fort constructed in 1755
16. Savannah, Georgia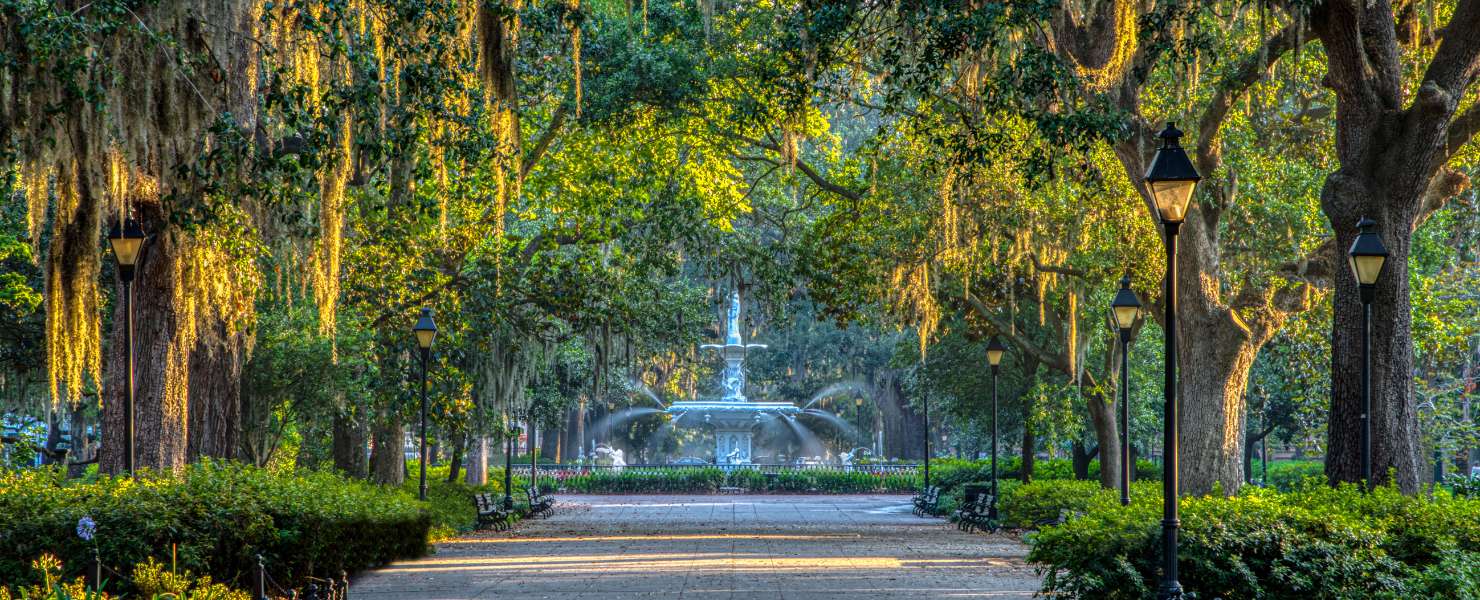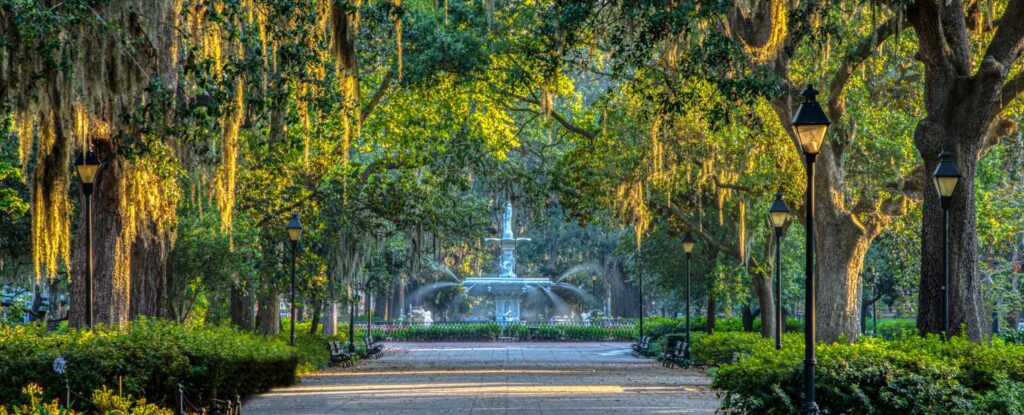 Ready for some good food and Southern charm? Then step right into Savannah, full of historic architecture and horse-drawn carriages along the Savannah River. Savannah draws visitors with its combination of history and cuisine, as well as big festivals like the one held each year on St. Patrick's Day. Get ready to snap some pics, because the combination of historical buildings along with Spanish moss hanging from the trees makes for enchanting photos.
A few things you'll want to see and do during a visit to Savannah:
Savannah Trolley Tour
Historic River Street
Mrs. Wilkes Dining Room, where people line up around the block waiting for it to open at 11 am
17. Old Towne Orange, California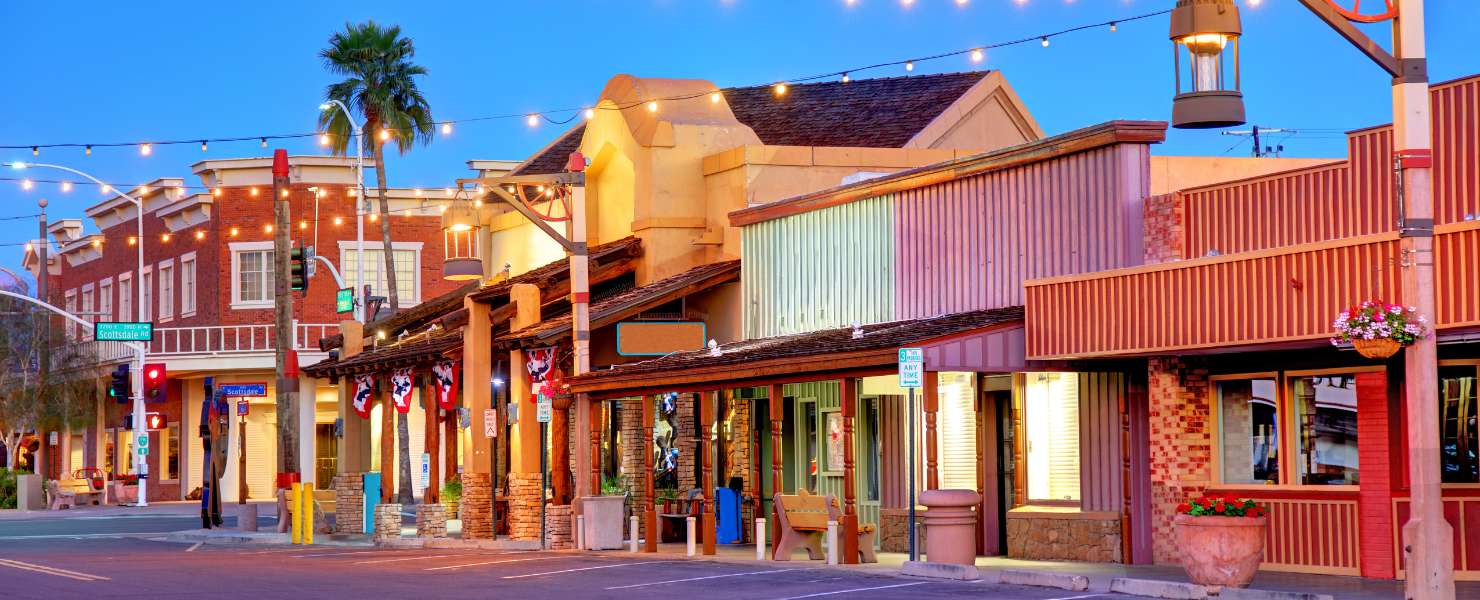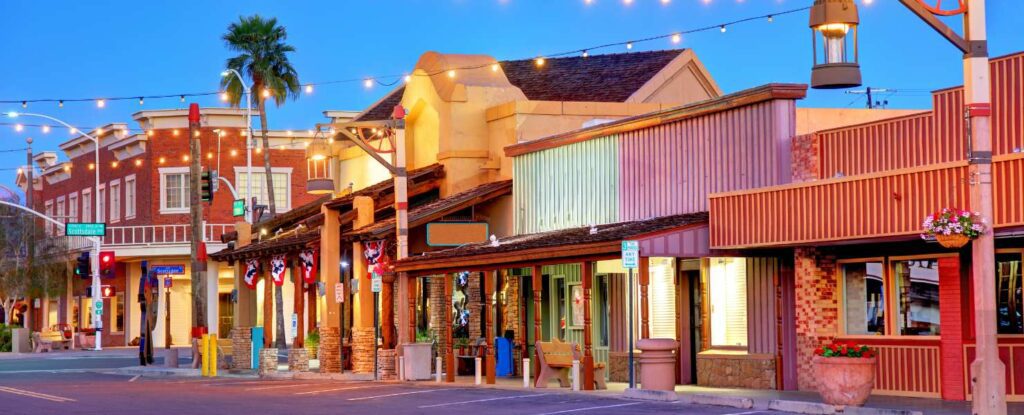 If you're into antiques, then Old Towne Orange in the town of Orange is a can't-miss destination for a weekend trip or as a side trip if you're in Southern California. Established in 1871, it's the most historic city in Orange County. In just one square mile, you'll find more than 100 antique dealers as well as galleries and places to eat. If you visit around the December holidays and New Year's Day, you'll see its park decked out for the season.
Here are some highlights of a visit to Old Towne Orange:
Checking out the architecture, as many of the buildings are on the National Register of Historic Places
The Filling Stage Cafe, featuring eats and a vintage bike shop
The Orange Home Grown Farmers and Artisans Market on Saturdays
18. Branson, Missouri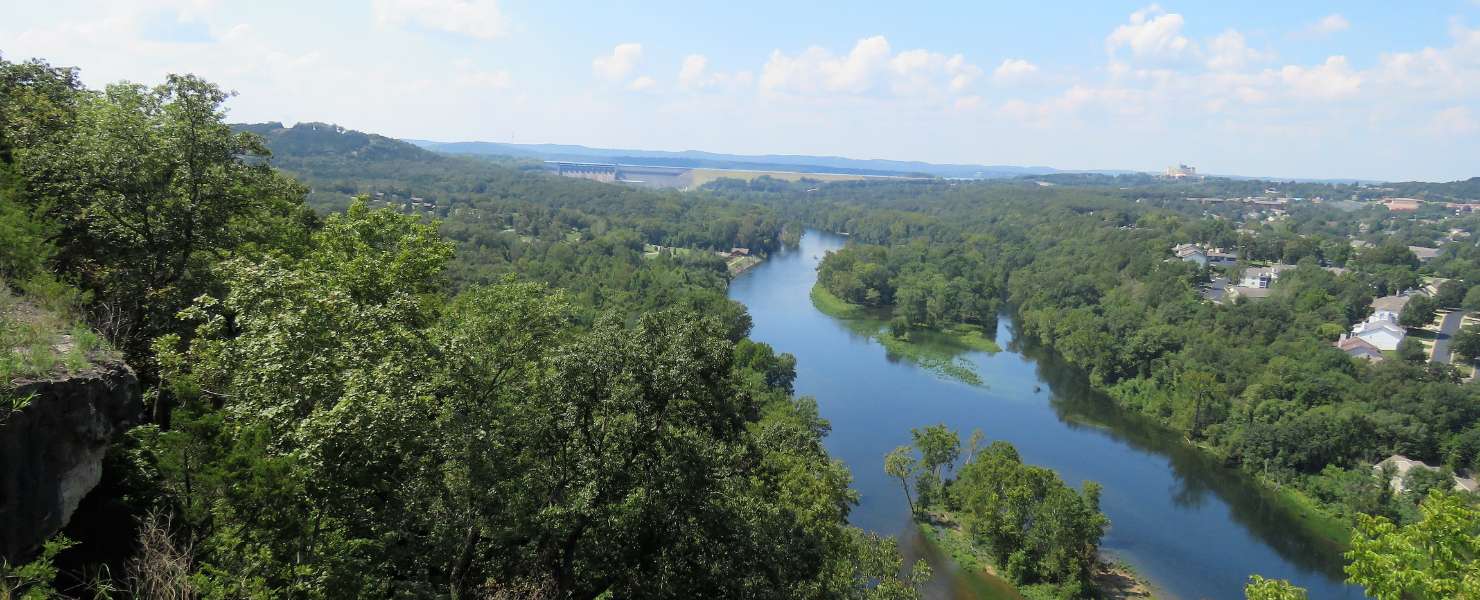 Considered Missouri's entertainment capital, Branson offers a great mix of performances, outdoors activities in the Ozarks, theme parks, and shopping. Branson is particularly known for its musical and theater shows, from the Haygoods (billed as the city's most popular show) to Presley's Country Jubilee and many others. There's also plenty to keep grandkids entertaining, including a zoo, the World's Largest Toy Museum, and the Branson Dinosaur Museum.
A few things to do when you're in Branson include:
Table Rock Lake
Dolly Parton's Stampede
Ancient Ozarks Natural History Museum
19. Upper Peninsula, Michigan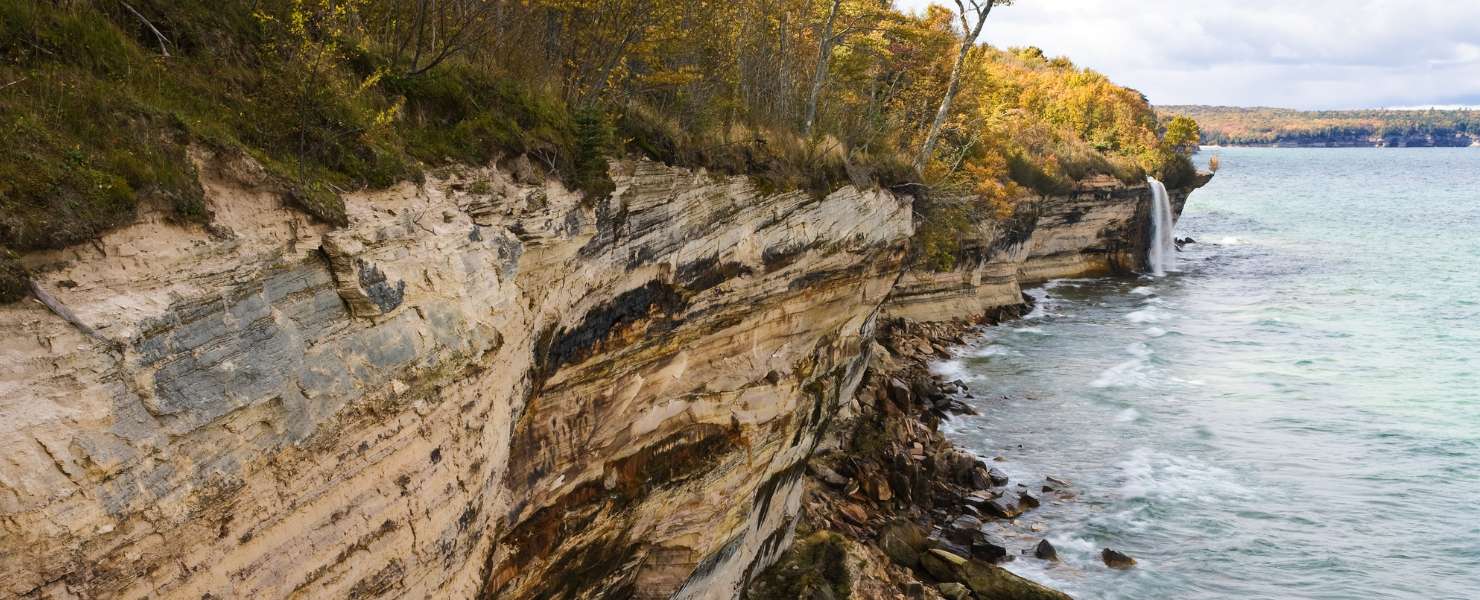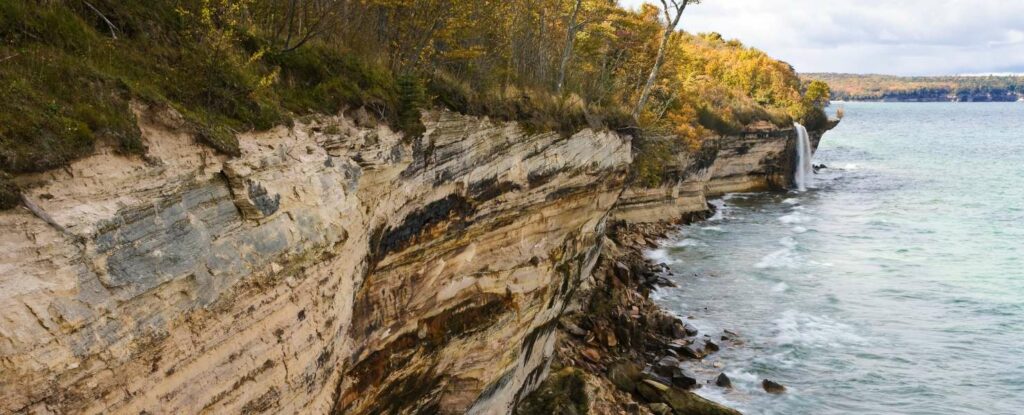 Expect lots of natural beauty during a visit to Upper Peninsula, Michigan, which borders three of the Great Lakes. The five-mile Mackinac Bridge connects the Lower Peninsula to the Upper Peninsula, where you can visit natural rock formations, spend time on the beach, and take all the nature walks that you want.
Some places you'll want to make sure you see while visiting the Upper Peninsula (often called "U.P.") include:
Mackinac Island, located between the Lower and Upper peninsulas and famous because it's quaint and car-free
Presque Isle Park
Mackinac Island State Park
20. Mount Rainier National Park, Washington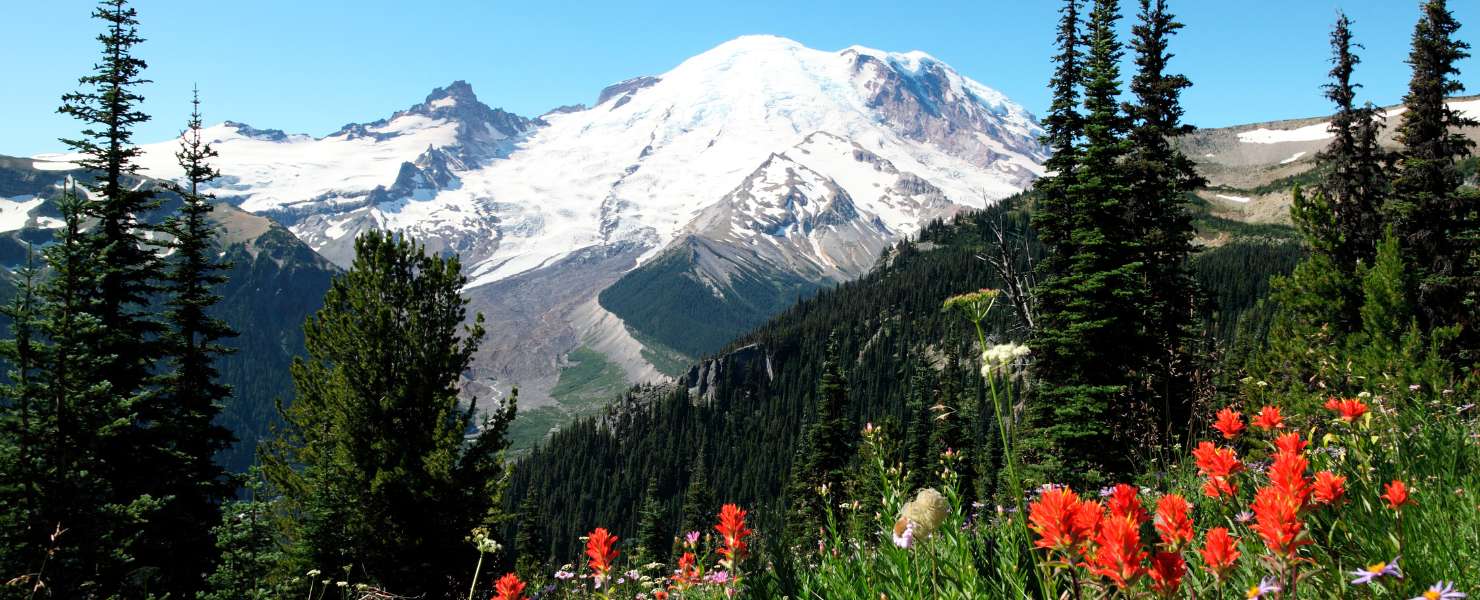 Mount Rainier National Park is a Washington State icon, with peaks that reach 14,410 feet above sea level and an active volcano. In fact, Mount Rainier's highest peak is visible 80 miles away in Seattle. The park's beauty changes year-round, and it pays off to be ready for any type of weather when you visit.
Some places inside Mount Rainier National Park that you won't want to miss include:
Paradise Valley
Narada Falls
Sunrise Visitor Center