A Quick Summary
Adult day care is a type of care that provides supervision and activities for adults who need assistance with their daily living. It can be a helpful option for caregivers who need to work or run errands, or for adults who are lonely or isolated.
Benefits of adult day care
Provides supervision and assistance with daily living activities
Offers social interaction and stimulation
Can help to delay the onset of dementia or other cognitive decline
Can give caregivers a break
Can help to improve the quality of life for both the adult and the caregiver
Get Things Done
Adult Day Care
One of the most immense pressures of being a caregiver is that you are primarily responsible for the health and well-being of another person. You are unable to be selfish with your time which means post-work happy hours go unattended and a morning yoga session can be nearly impossible to plan. On top of that, we know that isolation and loneliness can be detrimental to one's health, so we need to be sure our loved ones are interacting with others in the same way that they may have when they were younger. This is where adult day care comes into play.
You need options if you have to be out of the house for extended periods of time, be it for work, chores, or a bit of self care. Adult daycare is one of those options.
You may associate the word "daycare" with tiny tots too young to attend school. However, adult daycare offers professional care for loved ones in need of supervision and assistance and also provide your loved one with social stimulation. These days, many adult daycare establishments have rebranded as "enrichment centers" or something similar. After all, it isn't just about placing your mom or dad in a chair and making sure they are okay, it's about giving them an opportunity for entertainment that they might not otherwise have at home.
It may be challenging to leave a loved one in the hands of a day care center, similar to how hard it is to drop your toddler off at pre-school. However, it has many benefits—both for them and for you. Here's what to know about adult daycare.
What Is Adult Daycare?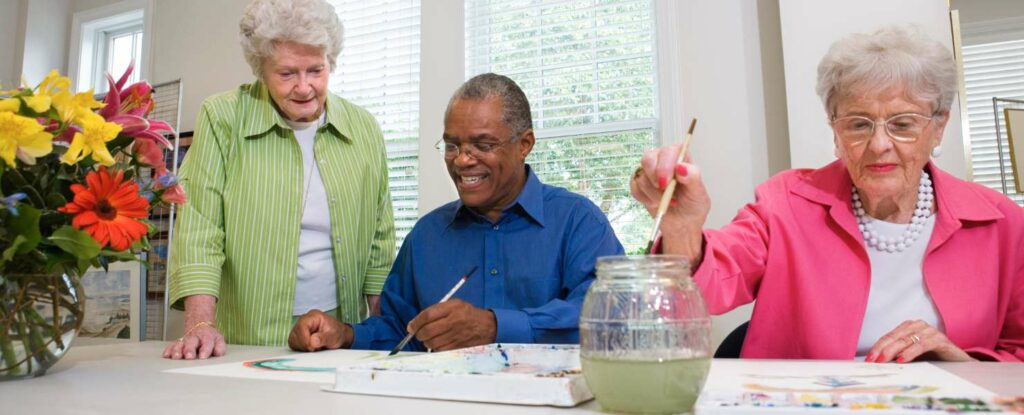 Adult daycare provides supervised, professional care for people over the age of 18, most often seniors, but also those facing other challenges, in a group setting.
These centers are typically open Monday through Friday with the idea that caretakers are using the services so their loved ones are looked after while they work. Hours vary, but they're often centered around the standard 9-to-5 workday.
Adult daycare centers provide tons of different activities and assist attendees in several ways.
On a most basic level of care, providers can administer medications and many centers may offer services like physical, occupational, or speech therapy. There are even some adult day care centers that can provide showers for your loved one or basic grooming needs like hair cuts and manicures.
But, perhaps most importantly, your loved one can expect fun and games! Dancing, puzzles, bingo games, arts and crafts, music, conversation, and opportunities to read and hang out with other adults can all be a part of an adult daycare program.
There are three types of centers, though each may have similar elements:
Social: These centers emphasize activities and meals, providing attendees with plenty of opportunities to engage with others. They are an exceptional way for older adults to interact with others their age and enjoy their days to the fullest.


Medical/health: These centers are more focused on your loved one's health needs, such as physical therapy and can sometimes be more ideal for those recovering from surgeries, strokes, or other situations that have left them in need of specific recovery programs.


Specialized: People with conditions like dementia typically attend one of these as they are staffed by those who are prepared to handle any special needs.
Benefits of Adult Daycare for the Attendee
As a caregiver, you may have some guilt about leaving your loved one at an adult daycare center. Ditch it — if for no other reason than that you can't expect yourself to do it all.
Also, your family member or friend will have a chance to reap numerous benefits of attending an adult daycare. These benefits include:
Socialization
Getting older can be isolating. As much as your family member loves you, they may be feeling lonely without their old day-to-day routines, which may have included a job and social life. Adult daycare puts your loved one with people around their age and in a similar life stage.
They'll be able to relate to their peers and share joys and frustrations, showing them they aren't alone. The activities, from line/wheelchair dancing to arts and crafts, give adult daycare attendees a chance to mix and mingle. You can think of it less as daycare and more as a social club.
Nutrition
Daycare centers will either provide food and ensure your loved one has a chance to eat. Typically, an adult day care center will provide breakfast, lunch, and a snack, but this will of course vary from location to location. Providers can help them if they are having challenges, so you know they'll be well-fed — a must for maintaining health.
Physical and Mental Stimulation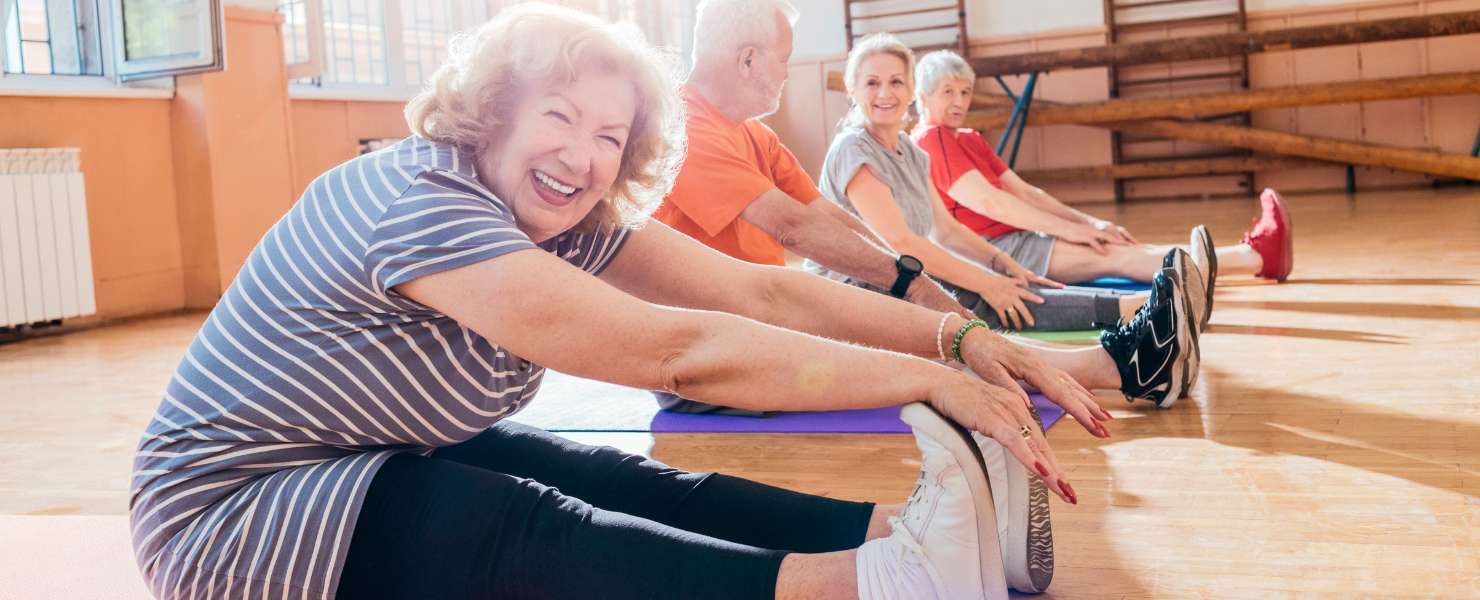 Activities like sing-alongs, dances, and puzzles aren't just for fun — they keep your loved one moving and work on cognitive abilities. If a person needs services, such as speech, occupational, or physical therapy, they can often receive it right at daycare.
Health and Safety
As people get older or develop conditions, like arthritis and dementia, they're more at risk for accidents, like falls. Daycare providers can assist your loved one when they need to use the bathroom or up and down any stairs. Should your loved one fall, someone will be right there to assist them. And they may even help them with some preventative measures to keep them safe from falls as they age.
Adult Daycare Benefits for Caregivers
Remember: You matter. Adult daycare centers also help caregivers.
You can work. You need a paycheck to pay the bills. It's challenging to care for someone else while holding down a job, and downright impossible if you have to go to the office. If your loved one cannot be left alone, adult daycare provides a lifeline for caregivers.


Peace of mind. Even if you cannot be with your family member all of the time, you love and worry about them. Knowing they are with caring providers can put your worries at ease.


Burnout prevention. Caregiver burnout is real. It's okay to need a break. Adult daycare provides it in a safe way.


Caregiver services. Some daycare centers offer support groups and services so caregivers feel less alone.
When to Use Adult Daycare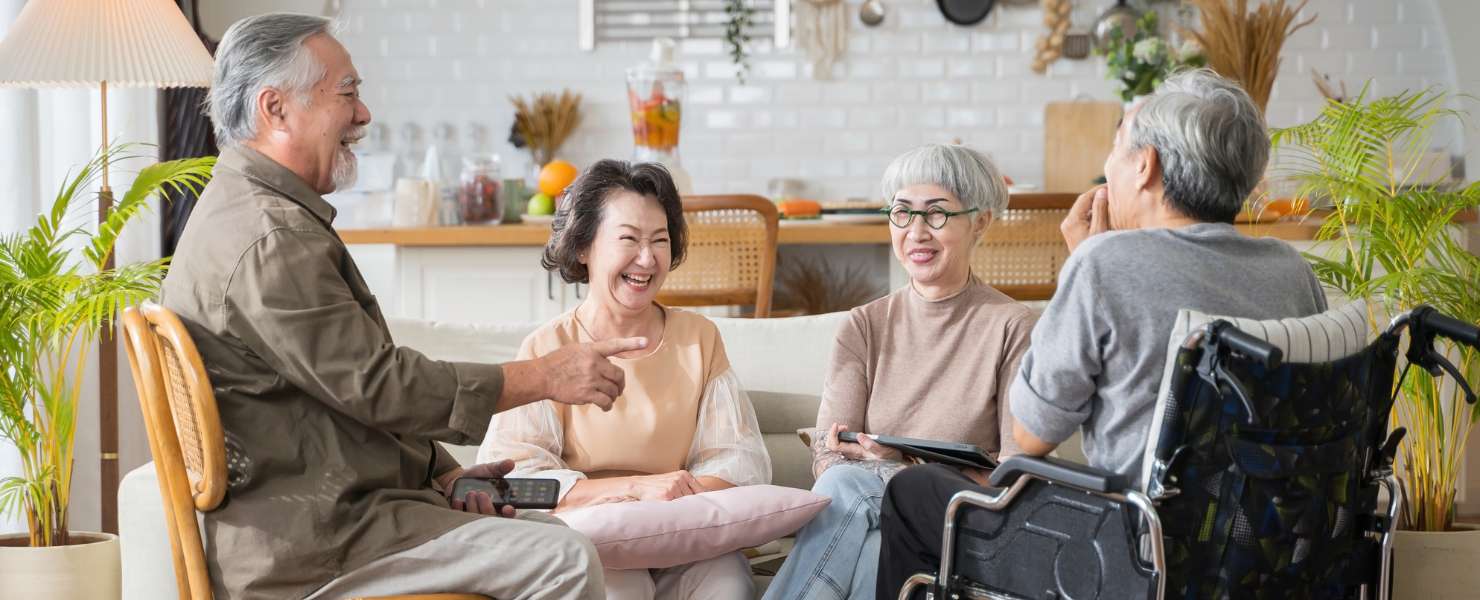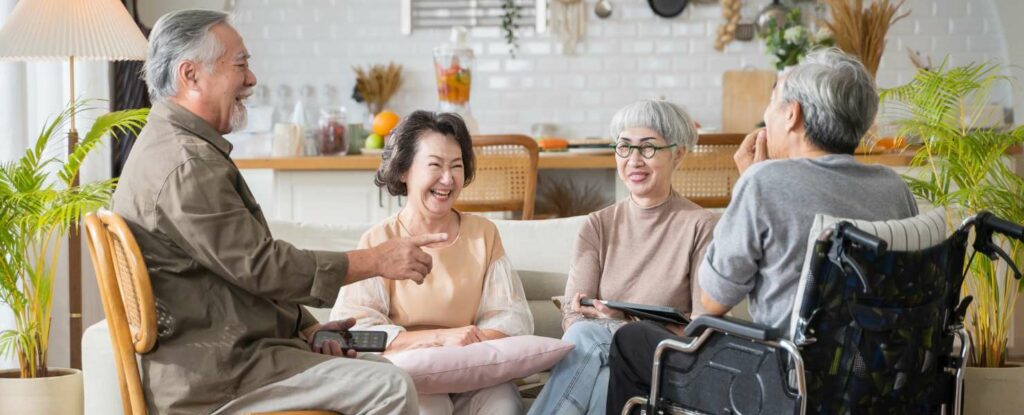 If you're on the fence about using an adult daycare, ask yourself:
Can I safely leave my loved one alone?
Do they seem isolated?
Would they benefit from more interaction with people their age in a group setting?
Do they thrive with a structure that they just don't get at home?
If possible, casually broach the topic with your loved one to get their feelings on it, especially if they seem isolated, anxious, or depressed. They may be afraid to bring it up to you, and you starting the conversation can give them an opportunity to speak up about their need for more engagement or structure.
If the conversation seems awkward, you can also consider using a more euphemistic approach when speaking out it, using a term like "enrichment center" or "adult activity center" as this will make it feel less like a place where they will be babysat and more a place for exciting activity.
How to Find an Adult Daycare Center
Choosing an adult daycare that is safe and professional is paramount. Try to visit each center you are considering to see what a typical day looks like. You can often catch flags better in person.
A few things to ask about when taking a tour are:
How long they've been operating
Licenses and accreditations
Hours
Late pick-up/early drop-off policies and penalties
Staff-to-attendee ratio
Services offered
Common activities
Safety precautions
Whether they are experienced in caring for people with your loved one's condition(s)
Choosing an adult daycare center is a decision that weighs heavily on a caregiver — including whether to send the person in the first place. If you need to work or your loved one seems isolated or struggling emotionally, they may benefit from adult daycare. You'll also want to send them if you are unable to be home for extended periods and they cannot be left alone. Adult daycare centers help people socialize, receive vital health and therapeutic services, and stay safe — don't feel any shame about sending your loved one.