For older adults who deal with mobility issues or disabilities, getting to the grocery store or spending time in the kitchen can be a real challenge. And, as a caregiver, there is only so much time in the day. Spending hours in the kitchen isn't always manageable, and that is where meal delivery services come into play.
Meal delivery services have become a popular option for older adults and their caregivers who need help getting food that is ready to eat.
In addition to grocery delivery apps or meal planning apps that help you organize well balanced meals throughout the week, actual meal delivery services can provide a one stop shopping experience. Generally, there are two types of meal delivery services, one has complete meals that you pop in the microwave or oven and they're ready to eat and the other is a meal kit filled with raw ingredients that can be prepared with minimal fuss.
Depending on what you're looking for, both sorts of meal delivery services have their perks. While the former are easy as pushing a few buttons and turning a couple of knobs, the latter can provide you with a fun activity to share with your family or to simply give you a moment of zen where you are completely focused on chopping ingredients.
Here's a rundown of some of the best meal delivery services that we've had the chance to learn about.
Ready to Eat Meals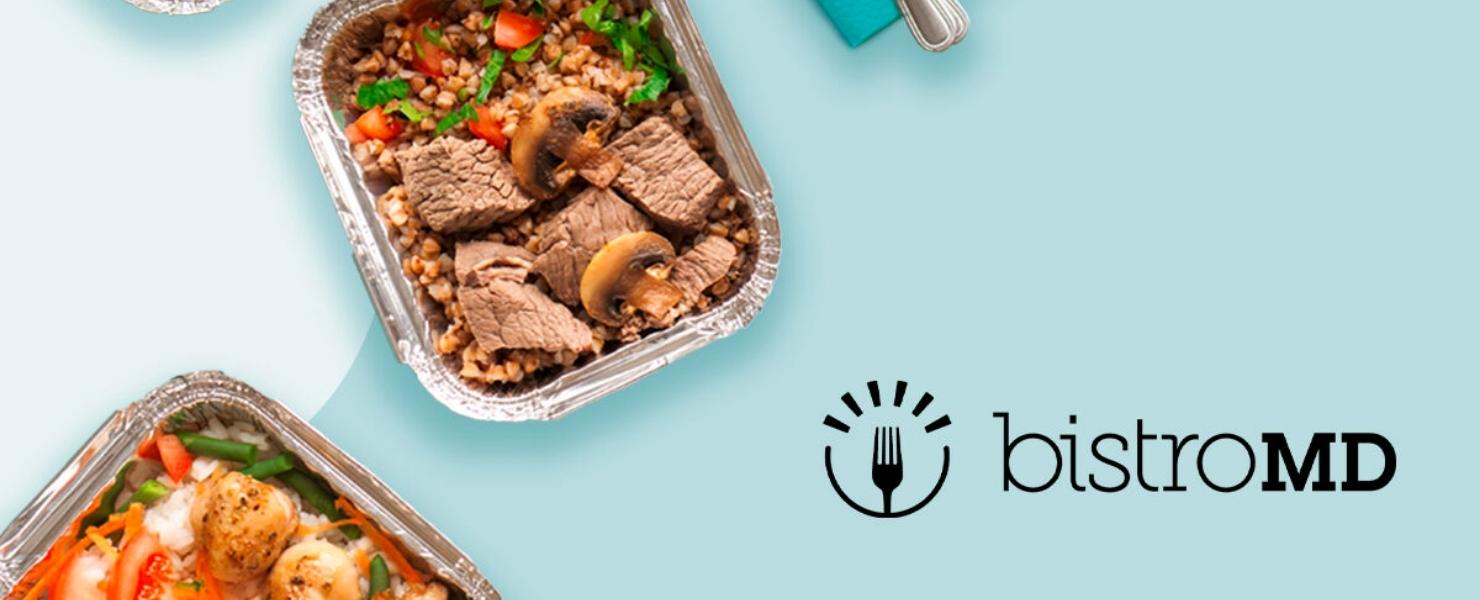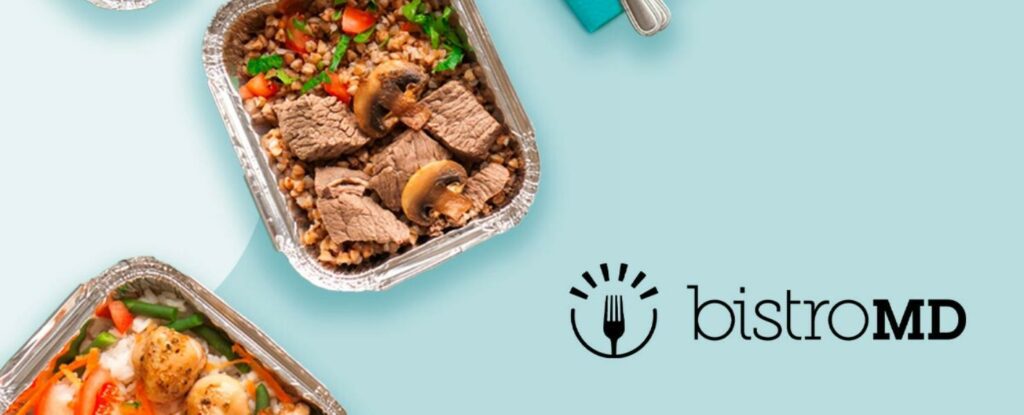 1. Bistro MD
Bistro MD has its name because all the meals are designed by doctors. Because of this, they offer meal options that accommodate specific dietary needs. For example, you can choose meals prepared specifically to suit diabetes, menopause, a gluten-free diet, or a vegetarian diet. Whatever type of diet you prefer, you'll find mouthwatering meals. They offer over 150 meal choices each week. 
Meal prices: $8.57-$10.70 per serving
Shipping: $19.95
2. Freshly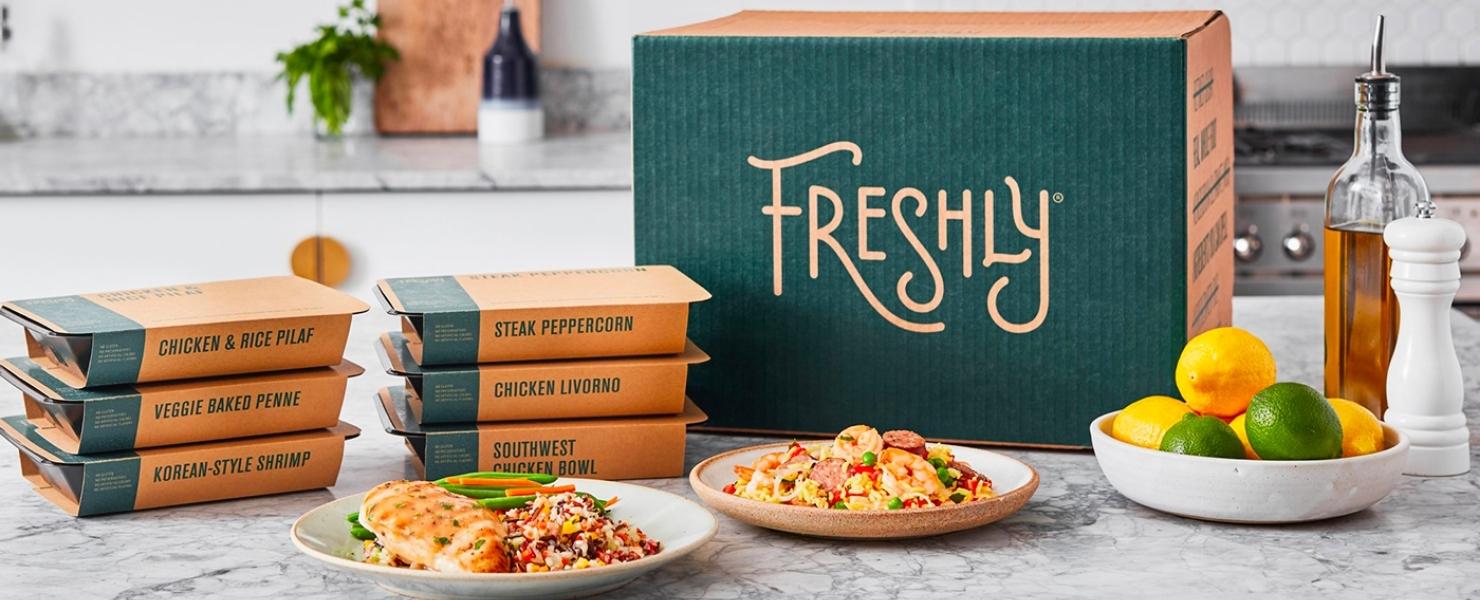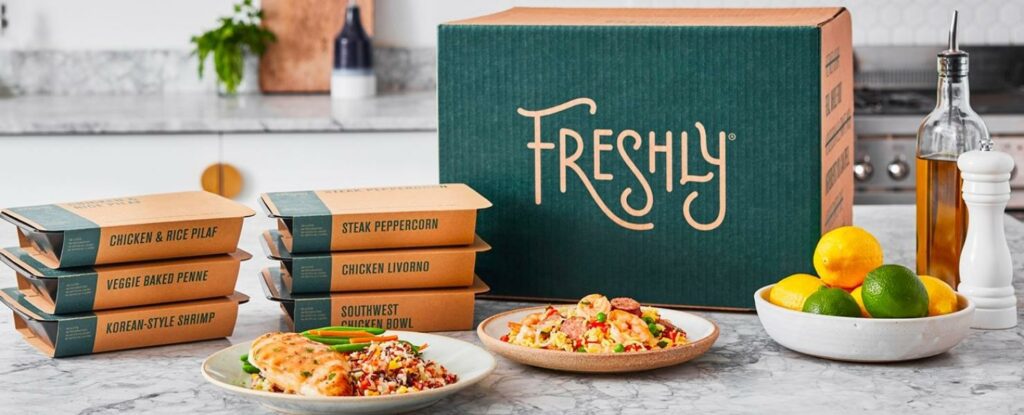 As the name suggests, all Freshly's meals are fresh and not frozen. They are all prepared using natural and gluten-free ingredients. All meals are also prepared in a nut-free environment. They offer a rotating menu of 30 meals per week. You can customize your meal plan to exclude certain foods such as eggs, dairy, fish, pork, and more. 
Meal prices: $8.49 – $11.49 per serving
Shipping: $3.99 – $12.11
3. Veestro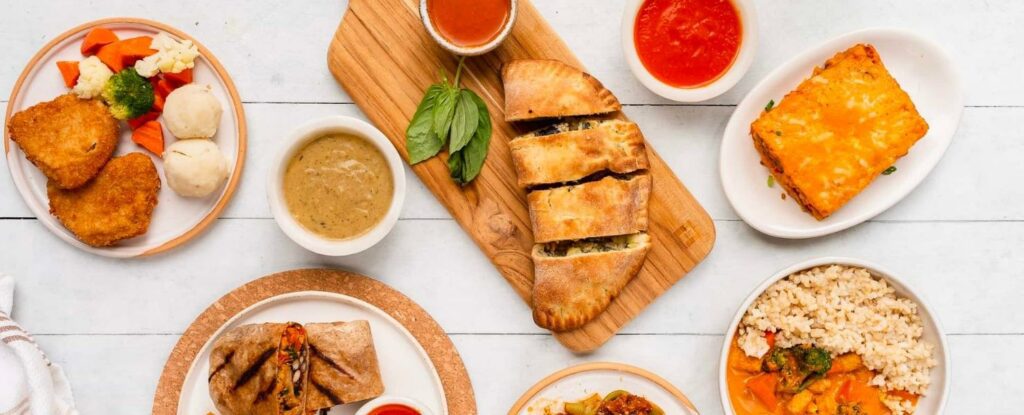 Veestro's menu is 100% plant-based and is the only meal delivery service that caters specifically to vegans. You can stock up on fresh-frozen meals that are made from organic, consciously sourced ingredients. You can buy 10 or 20 meals at a time and fill your freezer with tasty and healthy entrees
Meal prices: $9.90 – $11.70 per serving
Shipping: $9.99
4. Magic Kitchen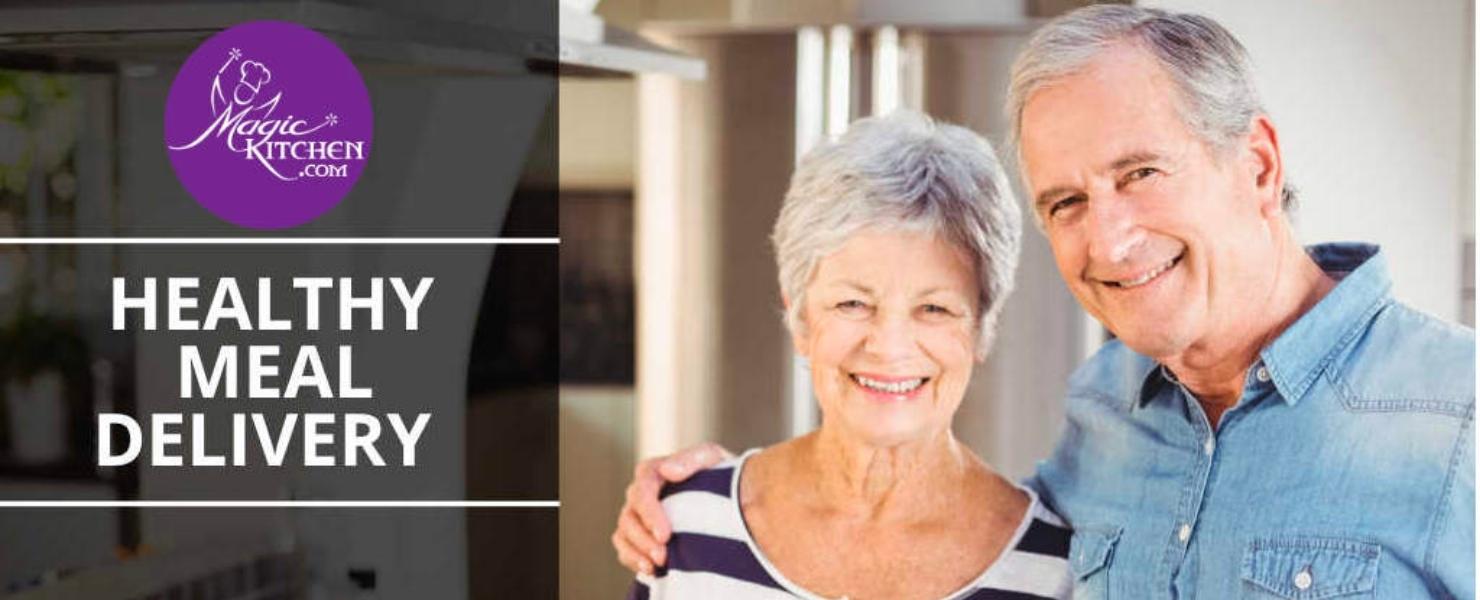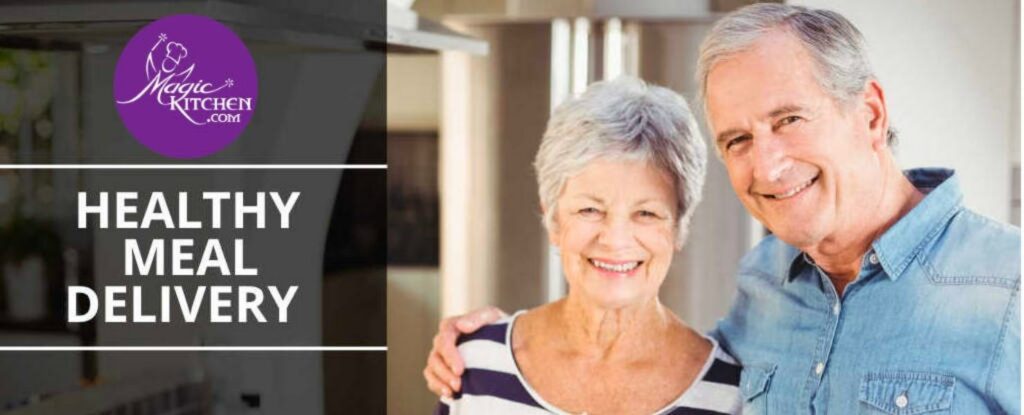 Magic Kitchen has been delivering healthy food directly to American doorsteps for 15 years. All menu options are flash-frozen and ready to eat in minutes. Magic Kitchen offers a wide range of comfort foods and meat dishes. You can order meals a la carte or customize bulk shipments.
Meal prices: $10.00 – $25.00 per serving
Shipping: $18.95 and up
5. Gobble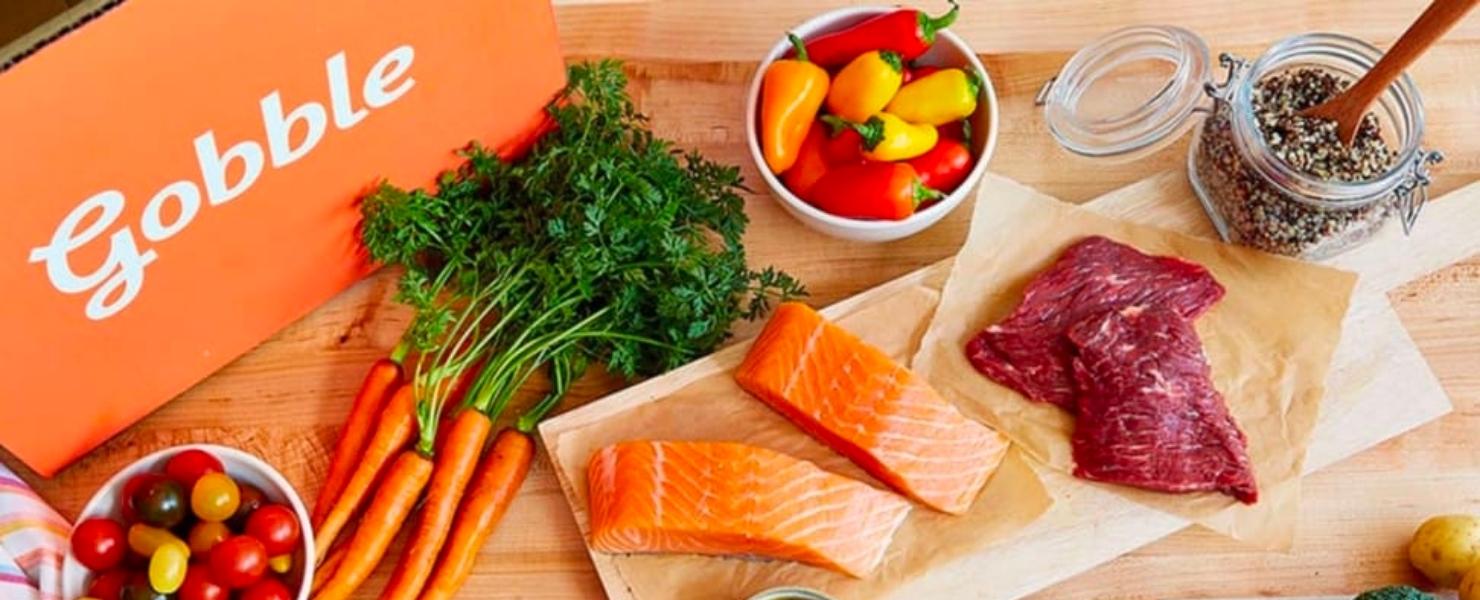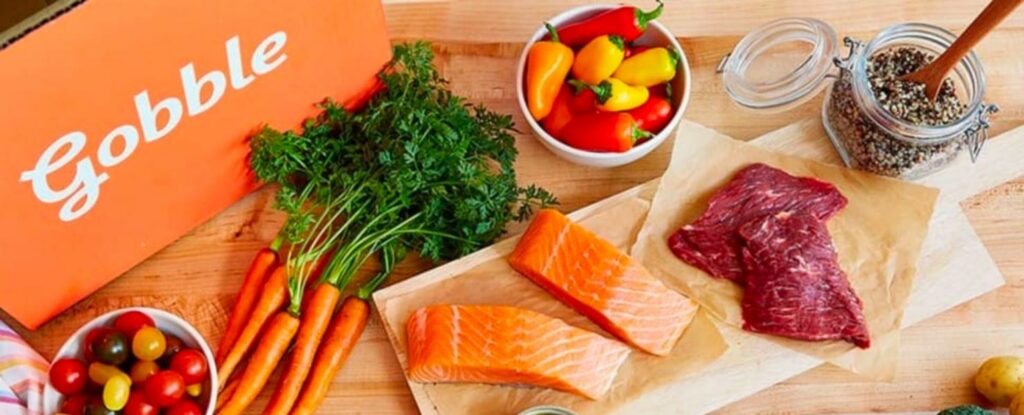 If you're looking for hearty home cooking, Gobble may be the right delivery service for you. The menus rotate weekly and offer a wide variety of options and there are flexible subscriptions. Dishes are globally inspired and are ready to eat within 15 minutes.
Meal prices: Starting at $11.99 per serving
Shipping: $6.99
Meal Kits to Prepare
6. Fresh and Easy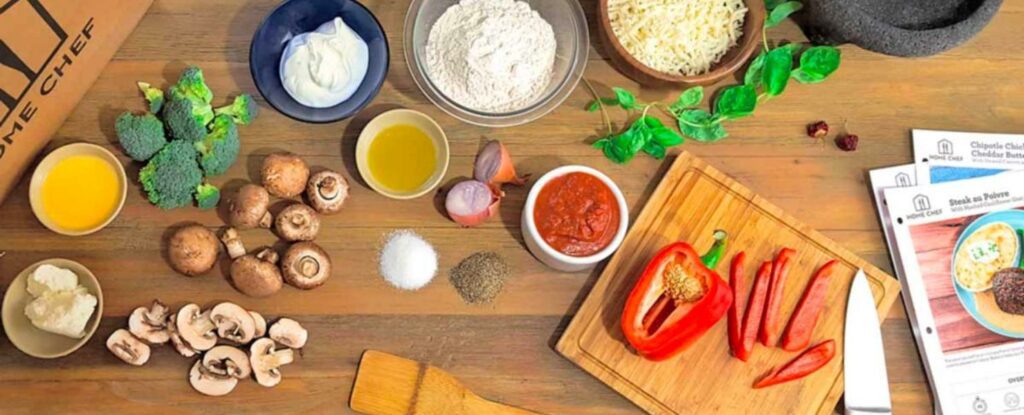 Fresh and Easy delivers all the ingredients you need to prepare a meal. They are washed, cut, and portioned. What's more, they come positioned in an oven-safe tray, so you don't have to deal with any dirty dishes after your meal. If you're in the mood for grilling, you can fire up your BBQ and throw on a prepared meal in a grill-safe bag and it's ready to eat in minutes.
Meal prices: $9.95 per serving
Shipping: $7.99 – $13.99
7. Sun Basket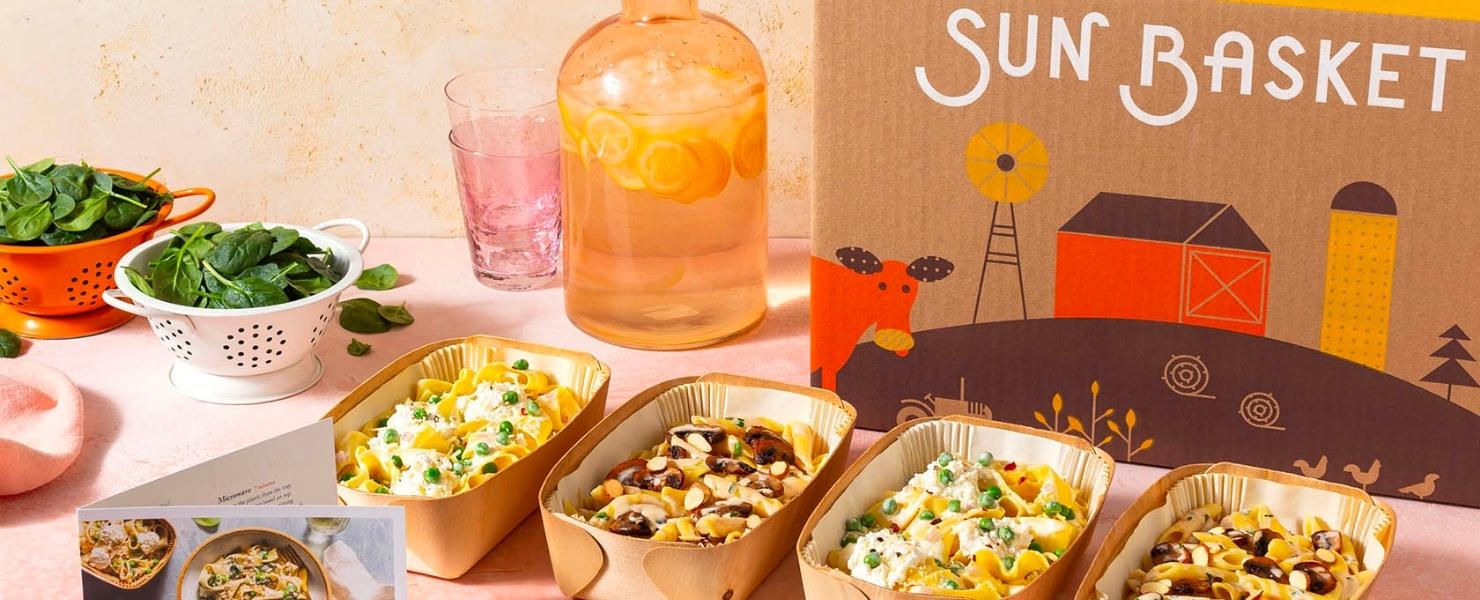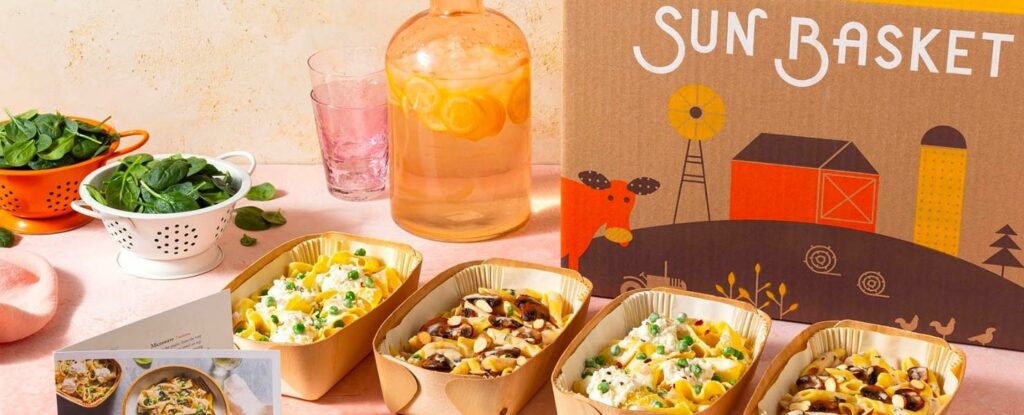 Sun Basket is committed to providing balanced meals with high-quality ingredients. All the produce is organic, and the meat is hormone and antibiotic-free. All the seafood is wild. You can customize your meal plan to suit your specialized diets, such as vegan, vegetarian, paleo, or pescatarian. All meals are pre-prepped so you can cook and eat with no hassle.
Meal prices: Starting at $8.99 per serving
Shipping: $7.99
8. Green Chef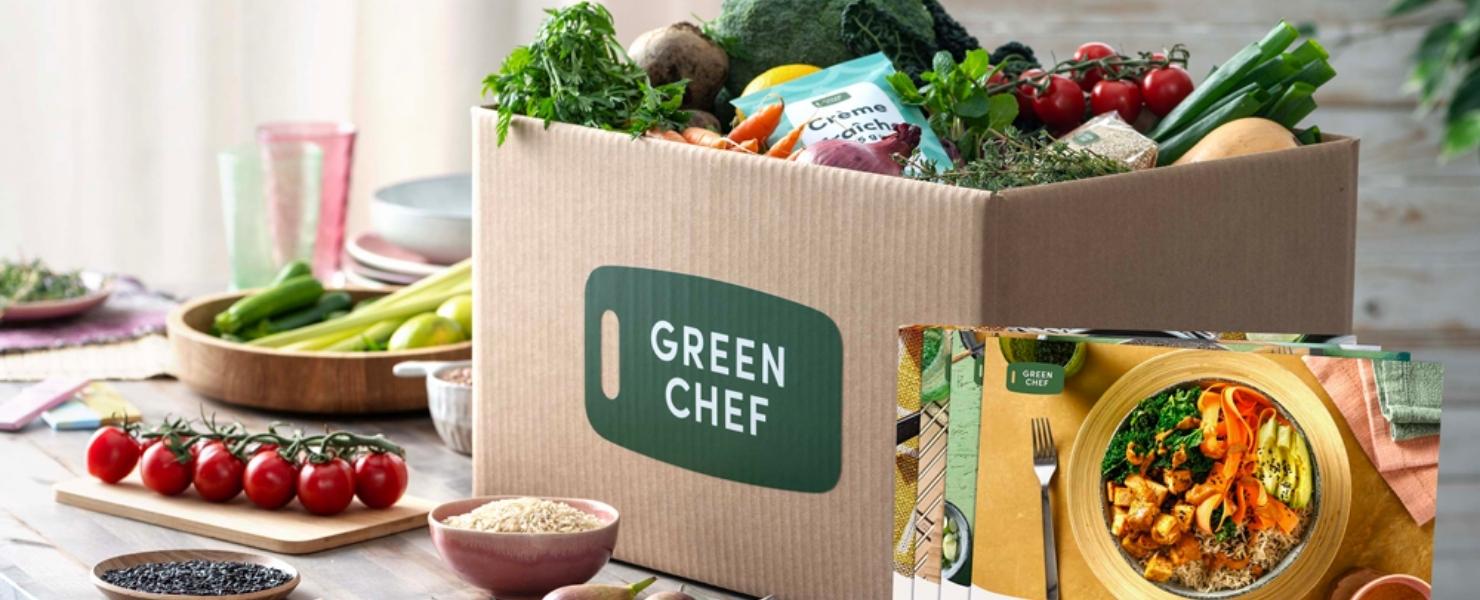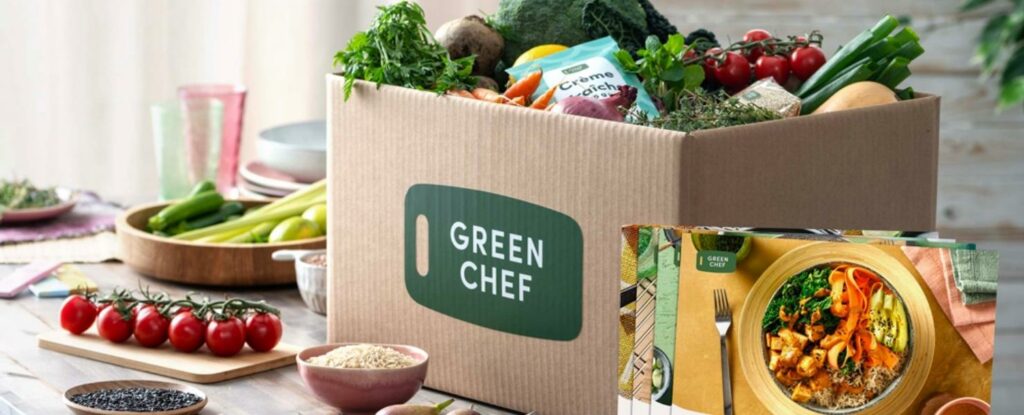 Green Chef is considered to be one of the most eco-friendly meal delivery services out there. The company guarantees that at least 90% of their ingredients are organic. All the packaging that the meal kit arrives in is fully recyclable. Green Chef offers three different menus, one of which is 100% plant-based. 
Meal prices: $10.99–$14.00
Shipping: Starts at $8.99
9. Blue Apron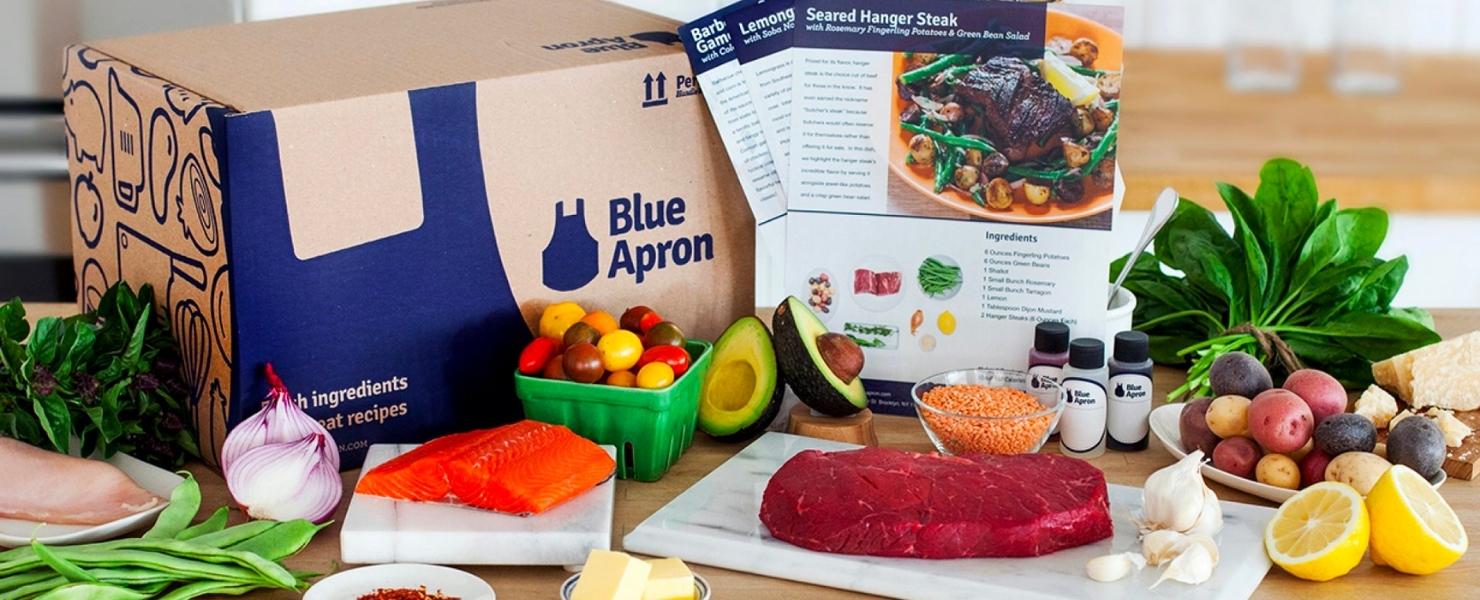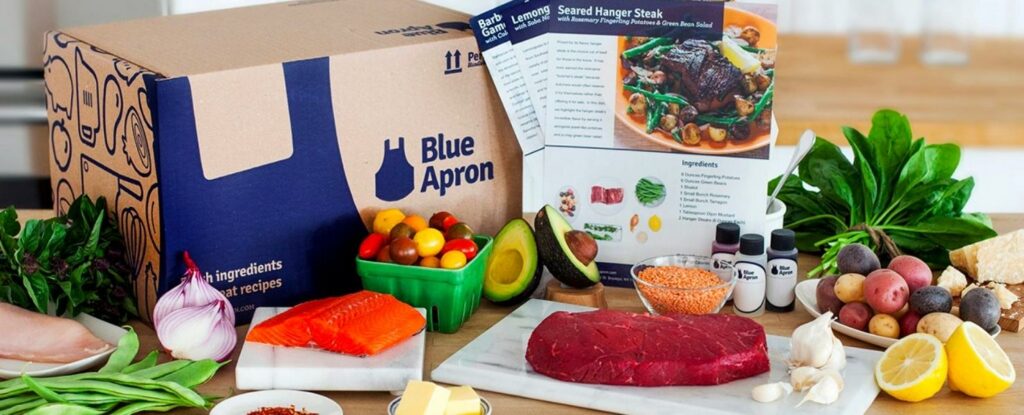 Blue Apron recipes take an average of 45 minutes to prepare and cook, so this might not be the service for you if you want a faster option. The chefs work with farmers to create healthy meal plans. All ingredients are provided with their story, so you know where they came from.  
Meal prices: $7.49 to $9.99 per serving,
Shipping: Shipping is free providing you order at least two 2-serving recipes each week.
10. Every Plate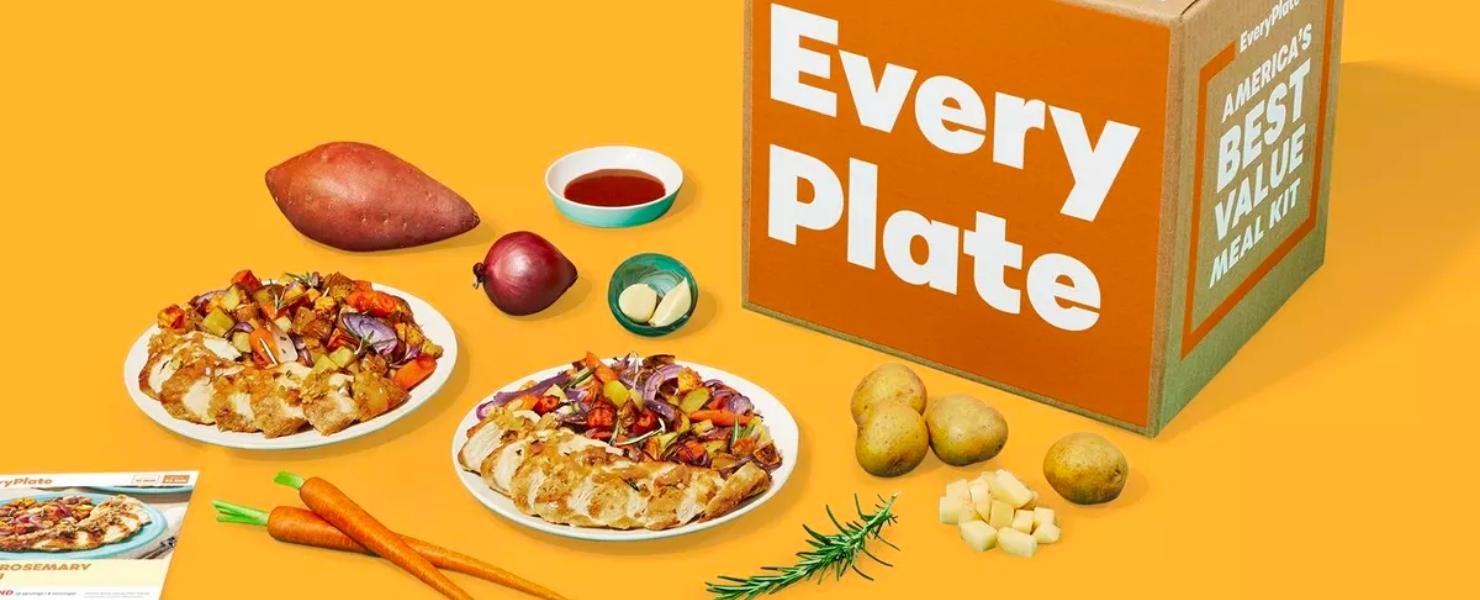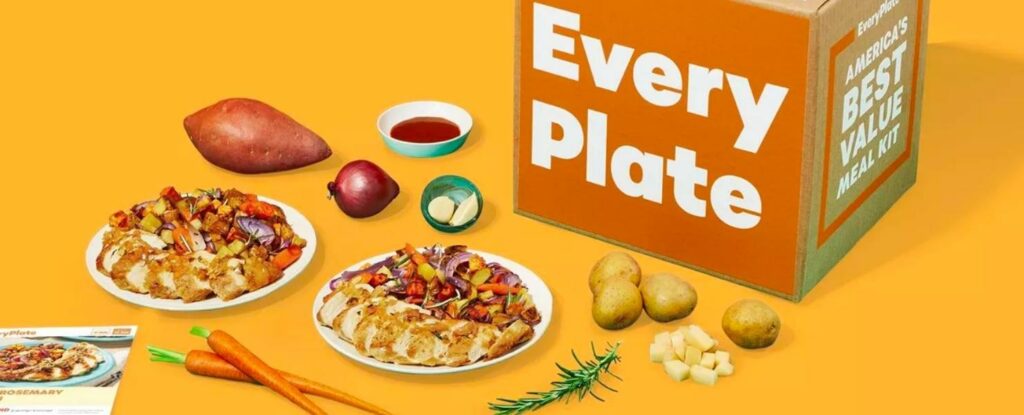 Every Plate offers healthy meals at affordable prices. They deliver simple, pre-prepped, and portioned recipes. You can choose meal kits from a menu of around 16 recipes. Meals change weekly with favorite rotating occasionally. To help you choose your meals, each recipe is provided along with information about calories, nutritional value, and how long it takes to make.
Price: $4.99 per serving
Shipping: $8.99
Whether you choose a pre-prepped meal kit or a ready-to-heat dinner, you will be able to choose meals that are diverse and tasty, and you won't have to worry about wasting left-over ingredients.