As vaccination rates climb and COVID case numbers fall, some of us are slowly — and finally — able to come out of our quarantine-induced isolation. If you're single, perhaps you're ready to mingle. You may want to consider signing up for dating sites for older adults.
Wait, what?
Depending on your relationship status over the years, the dating game may have changed since the last time you were in it. Today, online dating site and app usage is on the rise. According to Pew Research, 30 percent of adults said they used a dating site in 2019, up from 11 percent in 2013. And these apps and sites aren't just for the 20-something crowd. Nineteen percent of adults ages 50-64 responded that they had used a dating site or app, and 13 percent of adults ages 65 and older said the same.
But finding a dating app or site that's right for you can feel more overwhelming than the idea of finding someone you click with. We've rounded up the best dating sites for older adults to help you hit refresh and enjoy post-vaccine life,
Best Dating Sites for Older Adults
eharmony
If you're looking for something more serious than a summer fling, consider eharmony. The dating site's website boasts that someone finds love every 14 minutes. Though you may not find it that quickly, ehmarony is so confident that you'll meet someone special within three months. If you don't, your next three months are on them. How does it work? You'll start by taking a compatibility quiz to help the matchmaking algorithms at eharmony suggest people to try connecting with. The price varies between about $95 to more than $200 per year, depending on the plan you choose and whether the site is running a promotion.
OurTime
OurTime is one of a few dating sites for older adults specifically, and it's shown thousands of people that it's never too late to give searching for companionship a go. It's for people ages 50+ and prioritizes helping you find matches in your area (though you can opt to see profiles of compatible users interested in long-distance relationships). If you're a little hesitant, OurTime allows you to ease into the service with a free option.
You can create and edit your profile, see your matches and click "flirt" to let them know you are interested. But you'll need to pay to read and send messages. Cool digital-age add-ons that come with a premium membership include viewing other members' videos and sending virtual gifts, like flowers and photos. A six-month plan is about $12 per month.
Elite Singles
Consumer Rankings has tapped Elite Singles as the top dating site for chemistry that lasts, giving it 9.7 stars out of 10. It's best for people ages 33 and up. Don't be alarmed by the broad age range. Elite Singles feels the number of candles on your last birthday cake isn't as important as connecting with someone you enjoy hanging out with. After registering, you'll take a quick-and-easy personality test. The site will start sending you three to seven matches per day based on your results. Plans start around $32 per month.
Match.com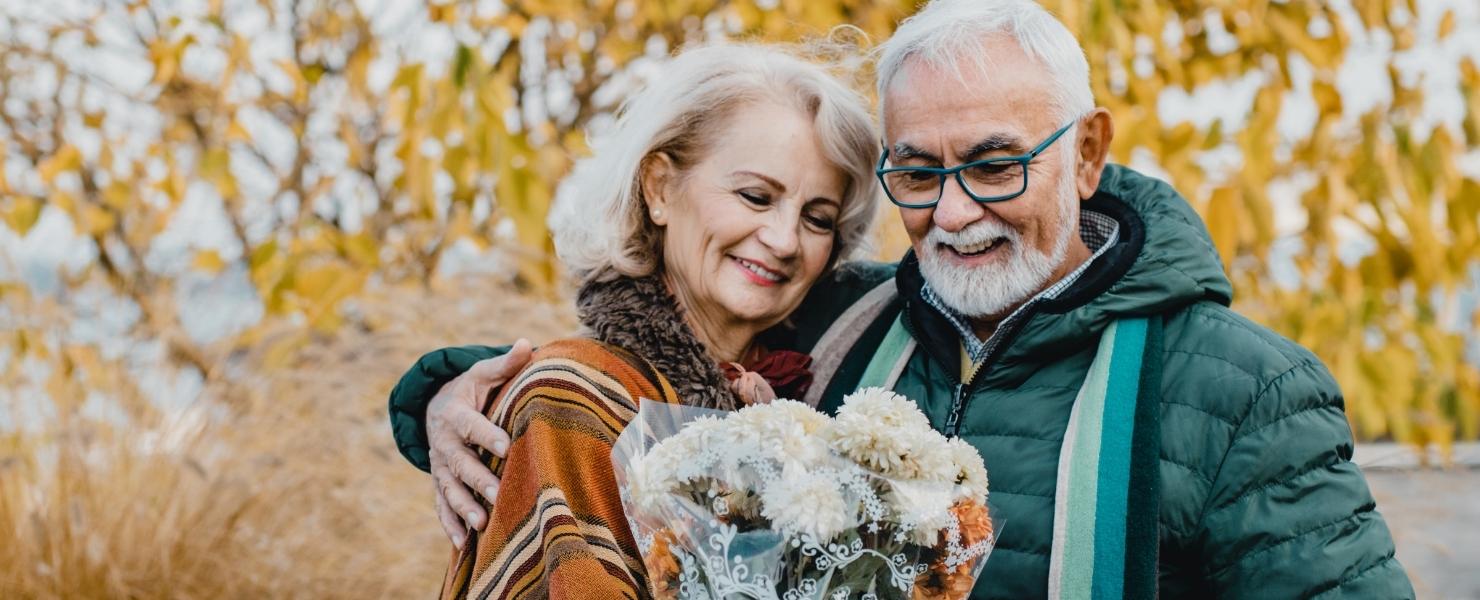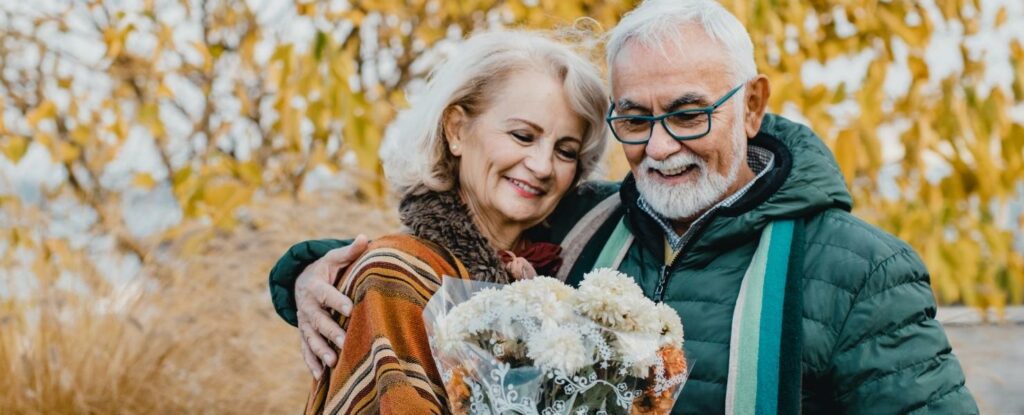 Your younger co-workers aren't the only ones who can get a great date on this popular service. Match is actually one of the best dating sites for older adults, too. Part of it is that it's built a reputation over the years — Match became one of the first online dating services when it started in April 1995. The company says hundreds of thousands of people per year have found a special someone in the two-and-a-half decades since, more than any competitor.
Match owns OurTime, too, but if you're looking for someone not in the 50+ crowd or just want some more options, it's worth signing up. You'll start by answering some questions about your personality and interests. Then, Match's algorithms will hook you up with suggestions for prospective partners. Plans start at about $16 per month for 12 months, and you'll need to pay to use most communication platforms on the service.
SilverSingles
If you're not interested in scrolling through a sea of Millennial and Gen-Z profiles, if you're specifically looking at dating sites for older adults, SilverSingles may be "the one." The site caters to the 50+ crowd. Here's how it sets you up for success: You take an in-depth personality quiz to give the matchmakers an idea of your interests and who would be a good fit for you. Then, SilverSingles will share three to seven new singles with you per day. The site prioritizes potential significant others in your area. Prices start at about $25 per month for a 12-month membership.
50Plus-Club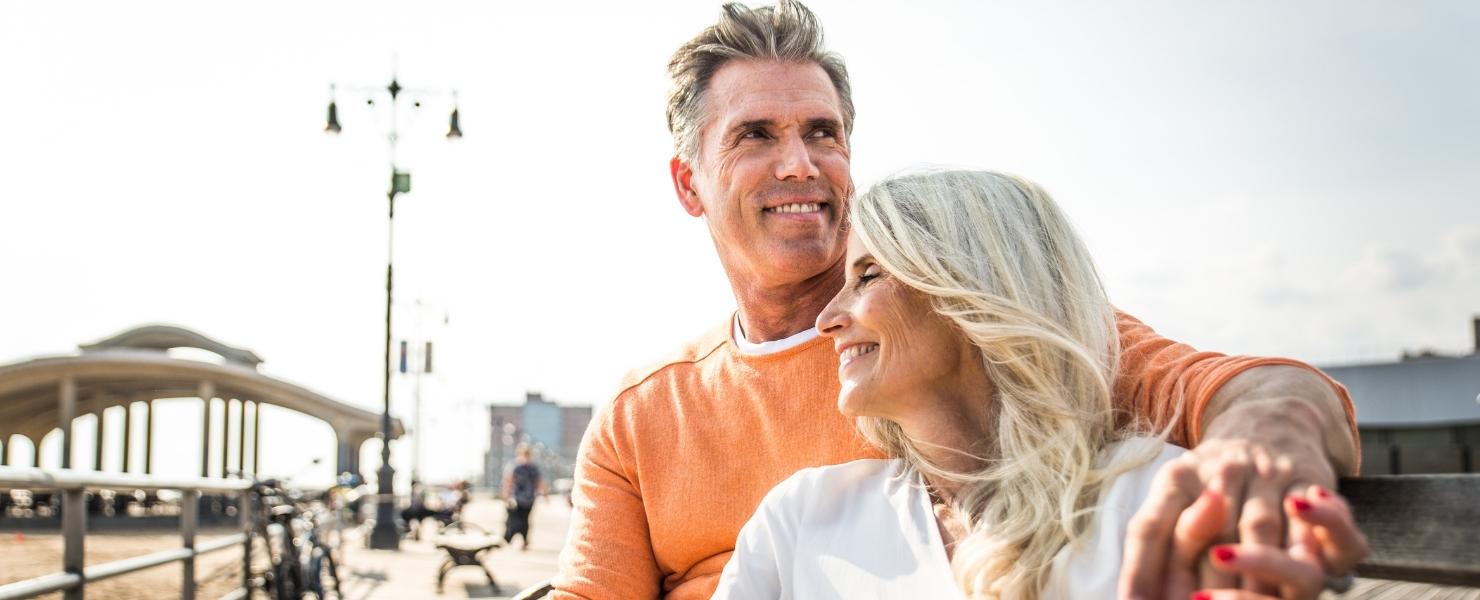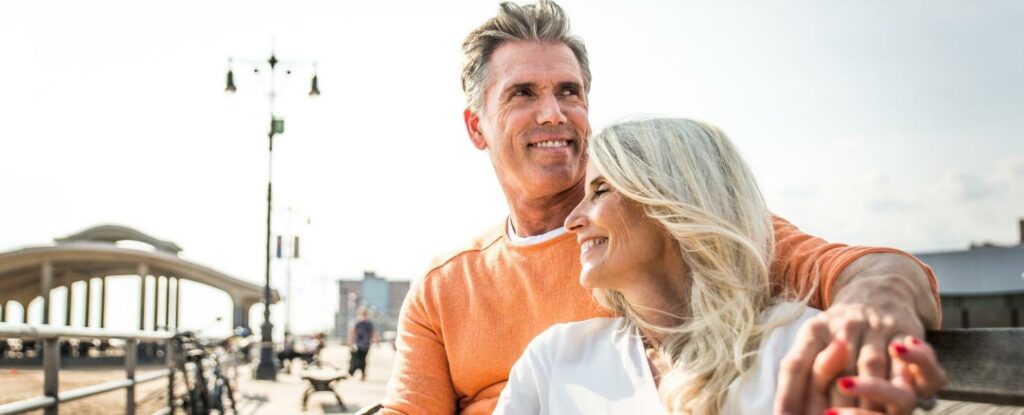 This site is exclusively for people ages 50 and older, so it was an obvious pick for this list of dating sites for older adults. Though it's a dating service, you can also connect with people just looking for friends or someone to talk with. So, if you're hesitant to jump into the dating game but want to meet people after a year in isolation, 50Plus-Club might be a good place to start. Those not really interested in online dating and friendships are in luck: 50Plus-Club also has an option to find events and meet-ups in your area.
(Bonus: Couples have met there, even if they weren't looking for love when they arrived at the meeting.) You can sign up for free. Paid plans start at $14.95 per month.
Just Senior Singles
As the name implies, this service specializes in helping people in their 60s and 70s find companionship. You can filter members based on their interests, age and whether or not they smoke or have children. It's free to join, search and send winks, but you'll have to pay to read and send private messages. It's not as popular as something like OurTime, but it's still one of the great dating sites for older adults. Plans start at about $23 per month.
Zoosk
Don't feel like spending time creating a full profile? Unlike some dating sites for older adults, Zoosk doesn't require it. The downside is that you won't really be able to get the best feel for someone before contacting them, but it does allow you to jump into the dating game more quickly. You can also log in using Facebook or Google, meaning you don't need to remember yet another password (but you're giving up personal data in the process). Once you're on, you'll be able to start chatting with people to see if they're a good fit to meet up with in real life. You'll pay about $12.50 per month for a six-month membership.
3 Safety Tips
Online dating sites can be a great way to meet people, especially if you're not ready to stand shoulder-to-shoulder at a bar after a year of social distancing. But you'll want to protect yourself, too. A few tips:
Don't overshare. Go ahead and tell someone you're messaging that you love pizza nights, but steer clear of giving them private information like your social security number, bank account number or home address. You might even keep your last name confidential until you really get to know someone.

Reject money requests. They are immediate red flags for romance scams.

Have a virtual date first. You may be over Zoom, but it's best to see the other person via video chat first to ensure they are who they say they are.