One in four adults, or 61 million people in the U.S., has a disability, according to the CDC. Some of these individuals have caregivers. Each caregiver has a different experience — the challenges and even bright spots of their journeys are not the same. However, helping someone else get dressed is a common obstacle which is where adaptive clothing comes into play. About four percent of adults with disabilities have trouble getting dressed, the CDC reports.
And even though some adults with disabilities can dress themselves, not all clothing is created equal. Some apparel can be more difficult to put on than others. For example, it can be challenging to button a shirt if you do not have full use of your hands or put on pants if you use a wheelchair.
Adaptive clothing can lessen the burden on adults with disabilities and their caregivers. Let's discuss what adaptive clothing is, the benefits of using it and some of the best options out there.
What is Adaptive Clothing?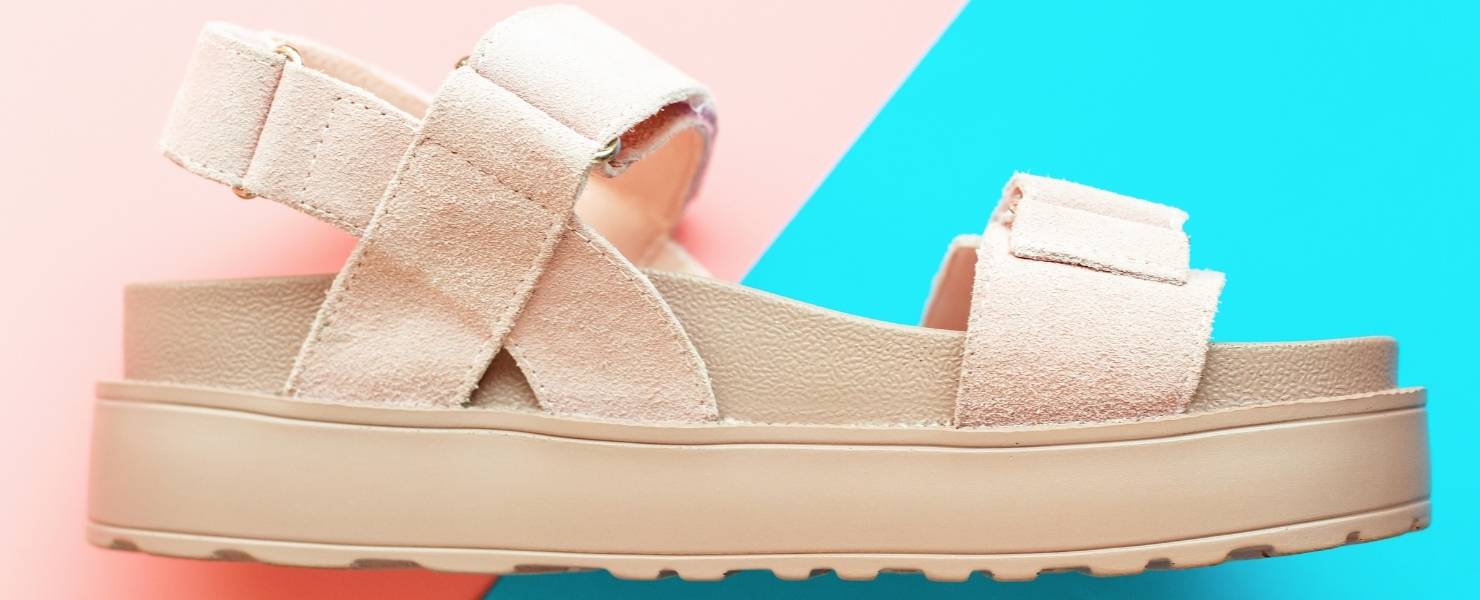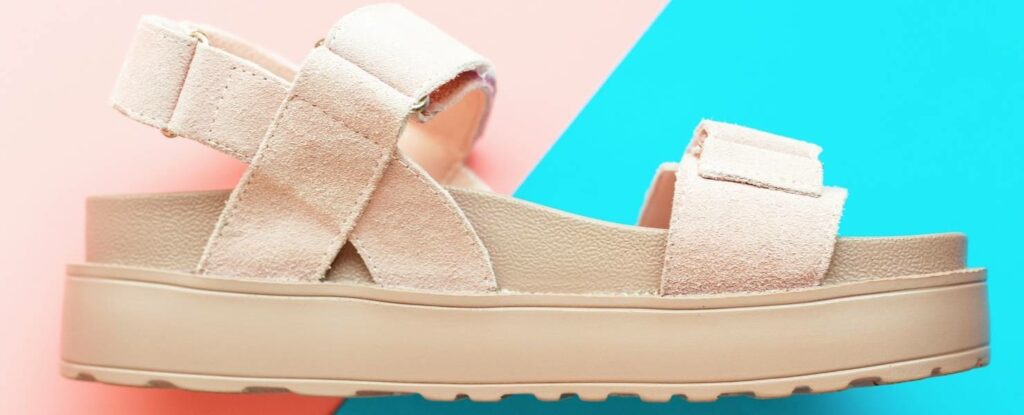 Adaptive clothing is apparel designed in such a way that makes it easier for a person to put on themselves or a caregiver to put on an adult with a disability. Some of the features of adaptive clothing might include:
Velcro instead of shoelaces or buttons
Shirts with open-back closures that still give the appearance of having buttons in the front
Stretchy fabrics that fit individuals of shapes and sizes
Cozy flat seams
Seatless pants for individuals with incontinence
The Benefits of Adaptive Clothing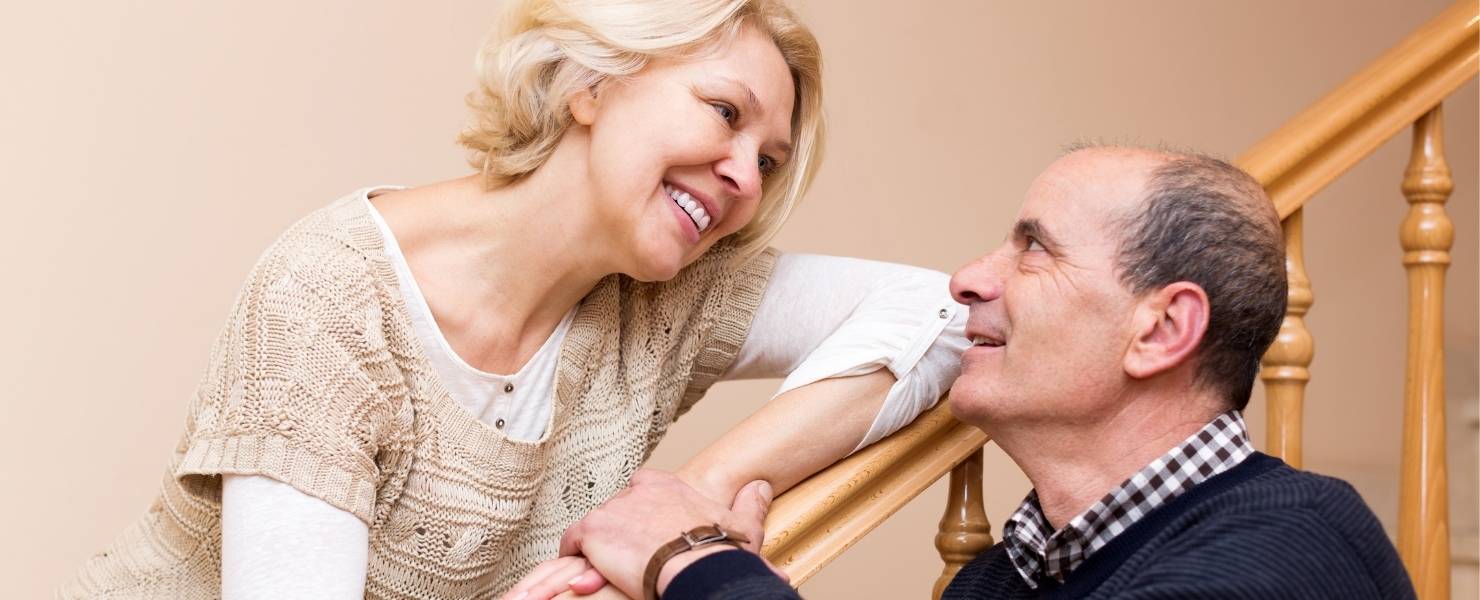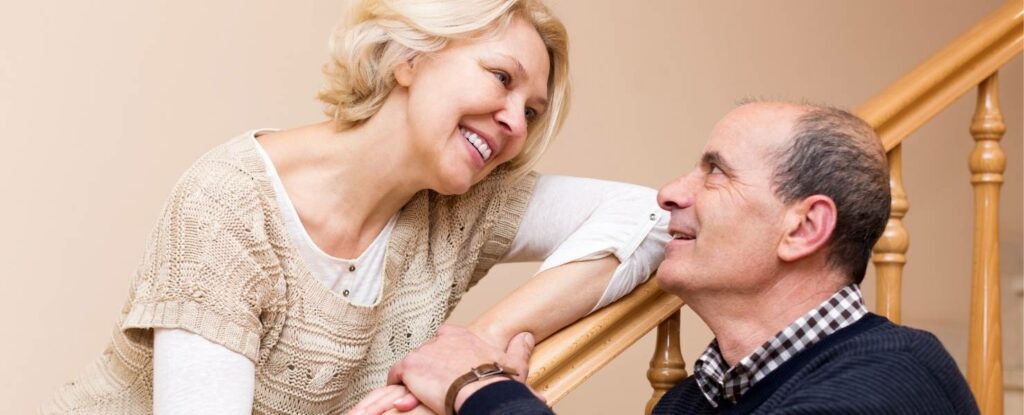 A survey by National Health Interview found that more than 3 million people ages 50 and over had difficulty dressing themselves. That means they and any caregivers who provide assistance need help and options that still allow them to maintain a sense of dignity.
That's where adaptive clothing can come in. Because it's designed for ease of use, individuals with disabilities may be able to dress themselves, giving them dignity and control. They can get dressed more quickly and get on with their days.
It also helps lessen the struggle of caregivers who help individuals dress themselves. More than 60 million people — primarily women — care for another family member, and it can be a rewarding but stressful experience. Being able to get your loved one into their clothes without a struggle or extra maneuvering can help alleviate this stress. It can allow the caregiver to move on to the next thing on their to-do list, like getting the individual to a daycare facility so they can get to work on time or heading to a doctor's appointment.
The clothing is also designed to look like run-of-the-mill apparel. This benefit gives people a sense of normalcy.
Top Picks for Adaptive Clothing
If you or a loved one could benefit from adaptive clothing, there are plenty of affordable, stylish and accessible options. Here are a few favorites.
Adaptive Clothing for Men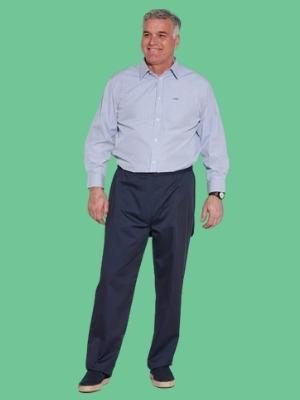 Ovidis Adaptive Shirt for Men
This open-back adaptive shirt by Ovidis gives the appearance of being a button-down. The actual closures are snaps, and they're situated on the shoulder to avoid pressure points. It also has velcro cuffs. The classic stripe pattern feels crisp and classic, making it an ideal choice for family holiday gatherings. The shirt comes in four sizes, ranging from large to 3x-large.
Benefit Wear Men's Adaptive Full Elastic Waist Twill Pants with Hook-and-Loop Waistband & Fly
Say so long to tricky zip-and-button flies. These adaptive pants from Benefit Wear have velcro in place of the zipper and closure. The waistband is elastic, making it easier to get them on and more comfortable to wear all day long. There are six different color options, including denim for more casual days and black and navy for dressier occasions.
New Balance Men's 813 V1 Hook and Loop
Footwear is important, too. It helps individuals who are walking stay stable and avoid slips that can happen when wearing socks. It also prevents the person from stepping on something that could hurt their foot, like a piece of broken glass. And finally, shoes can help an individual feel fully dressed. New Balance's hook and loop sneakers are some of the top-rated on Amazon. They're lauded for being comfortable, and the velcro makes them easier to put on and take off. They come in three colors (black, white and silver).
Adaptive Clothing for Women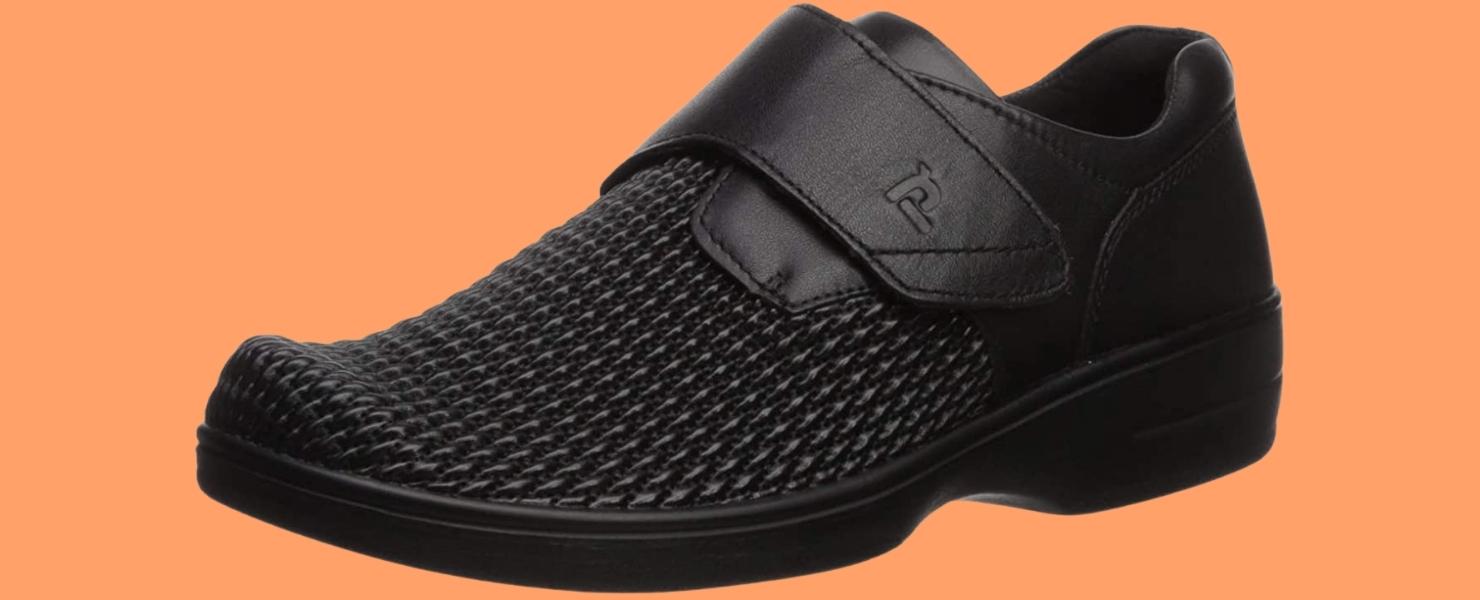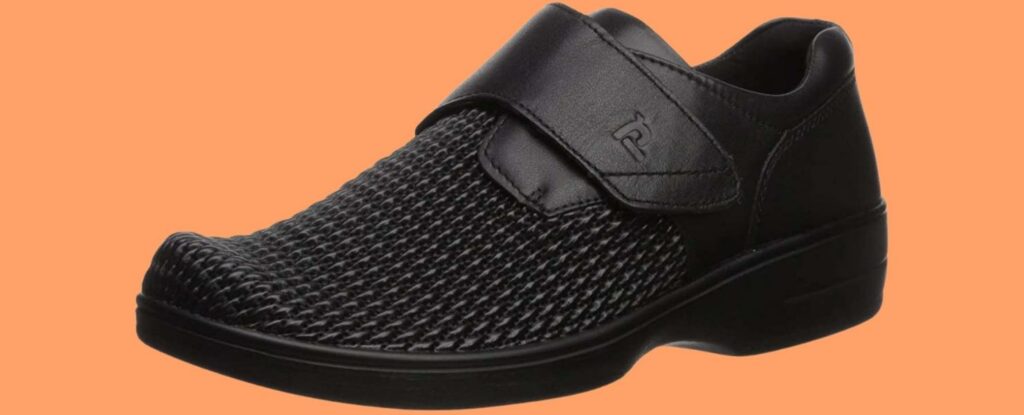 Silverts Women's Open Back Adaptive Embroidered Neckline Design Top for Seniors
This pretty top is equal parts stylish and convenient. It comes in 15 different colors, from a bright magenta to a more understated light blue. The embroidered floral pattern adds a beautiful element of interest. What's more, it's a cinch to put on. The scoop neck gives individuals and their caregivers plenty of space to put the top over a person's head. The open-back snap closures make it simpler for individuals with decreased arm mobility to self-dress.
Tommy Hilfiger Women's Adaptive Stretch Shorts with Velcro Brand Closure and Magnetic Fly
The renowned fashion brand has clothing that can help individuals with disabilities. These shorts are soft, comfortable and stylish. They come in six colors, including chambray, white and deep black. The velcro closure and magnetic fly are easy to manage, but no one would know that it's adaptive clothing by looking at it. It's discreet and still resembles a more fun-of-the-mill pair of shorts, allowing people wearing them to maintain a sense of normalcy.
Propet Women's Olivia Walking Shoe
These sleek shoes from Propet use a padded collar and tongue to provide comfort to the wearer. The single-strap closure makes them a breeze to put on, and the four colors (black, taupe, bone and bronco brown) give people options. Plus, the shoes come in a wide range of sizes, including wide, XX-wide and XXX-wide, making them accessible to a variety of people.
Silverts Women's Fashionable Open Back Adaptive DressSnap Back
People can feel polished and comfortable in this easy-to-put-on dress that's perfect for weddings or warm-weather gatherings. The open back has snap closures on the shoulder that avoid pressure points and make it simple for individuals who can self-dress to do so. The elbow-length sleeves are fashionable but roomy, giving the wearer space to reach for items.