As you grow older, your body goes through a number of changes. When it comes to staying healthy during your 60s, just like in your 50s, your diet plays a major role. By the time you reach sixty, you will find that your metabolism has already started to slow down somewhat. Eating the right diet, at this time of life, is not only important for your general wellbeing but also for maintaining a healthy weight.
Changing your diet to suit the needs of your changing body can help you protect your bones, boost your immune system, and keep your brain functioning normally. Adding particular healthy spices to your diet is a simple way to increase your metabolism, support your overall health, and prevent fatigue.
10 Healthy Spices To Kick You Into Gear
Here's a rundown on ten exciting spices to add to your diet to boost your health during your sixties, along with their health benefits.
Sweeten with Cinnamon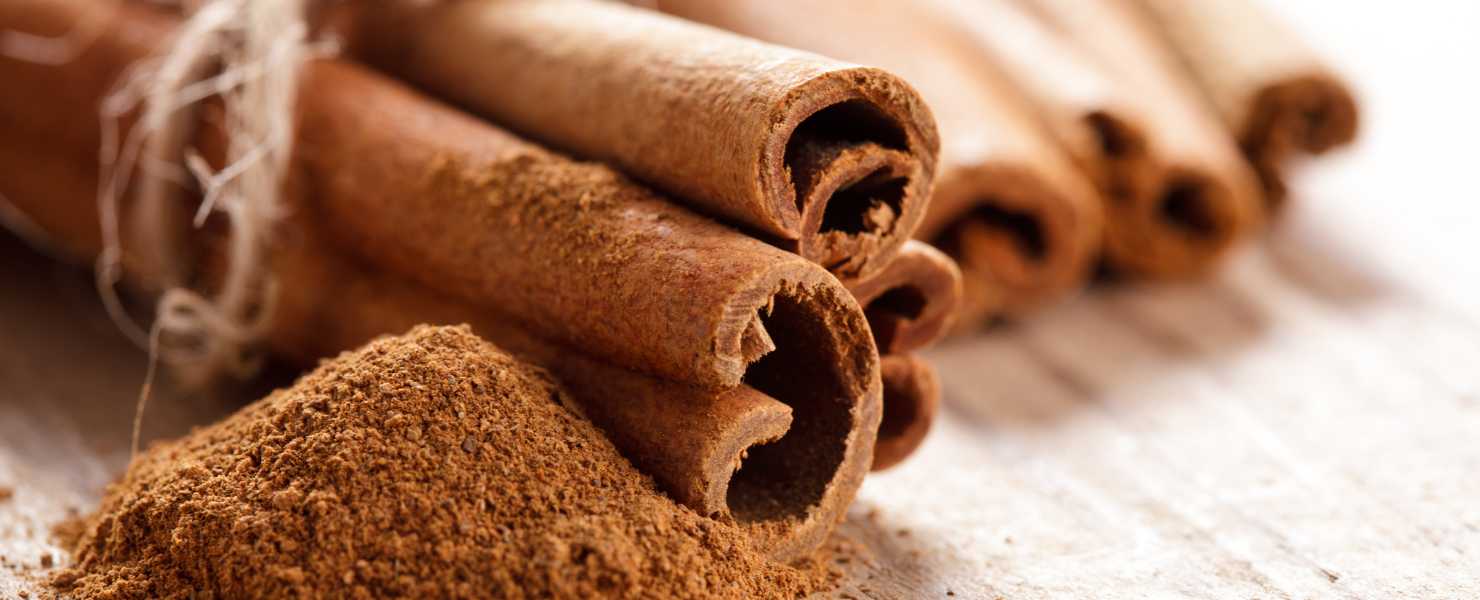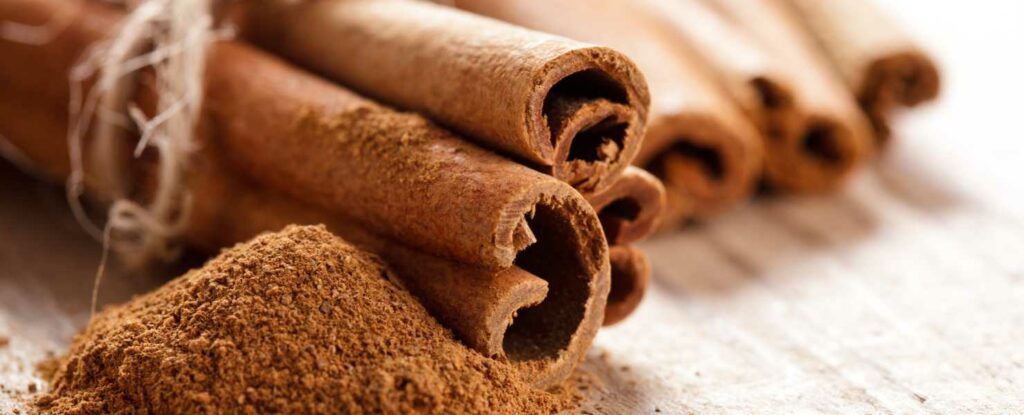 As the American Heart Association points out, cinnamon is a delicious and healthy substitute for sugar. Not only does this spice have a delicious flavor that complements main courses and desserts, but it also has numerous health benefits. One of the main ones is that it can help to lower your blood sugar level and reduce your risk of diabetes.
Cinnamon is also packed with antioxidants. Because antioxidants block the damage caused by free radicals, they can also help to prevent diseases such as certain types of cancer, stroke, and macular degeneration. Cinnamon has also been shown to support healthy cholesterol, so it may reduce your risk of heart disease. It's a clear winner for one of our top picks for this list of healthy spices.
Kick it Up a Notch with Cayenne Pepper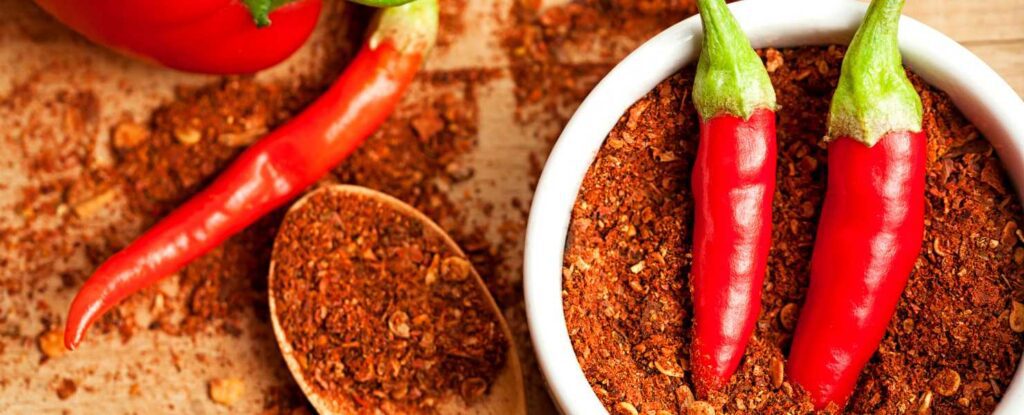 Whether you are trying to lose a few pounds or simply maintain a healthy weight, sprinkling cayenne on your meals can boost your efforts by speeding up your metabolism. Cayenne pepper contains a substance called capsaicin. This gives cayenne peppers the heat they are known for and can help you burn a few extra calories. It may also help to curb your appetite, so it's really a two in one when it comes to healthy spices.
More than 40% of adults over the age of 25 experience high blood pressure. If you're one of them, cayenne pepper may help you combat this with long-term consumption. Capsaicin has also been shown to benefit your digestive system. It can help your body absorb nutrients and boost your digestive immune system.
Treasure the Taste of Turmeric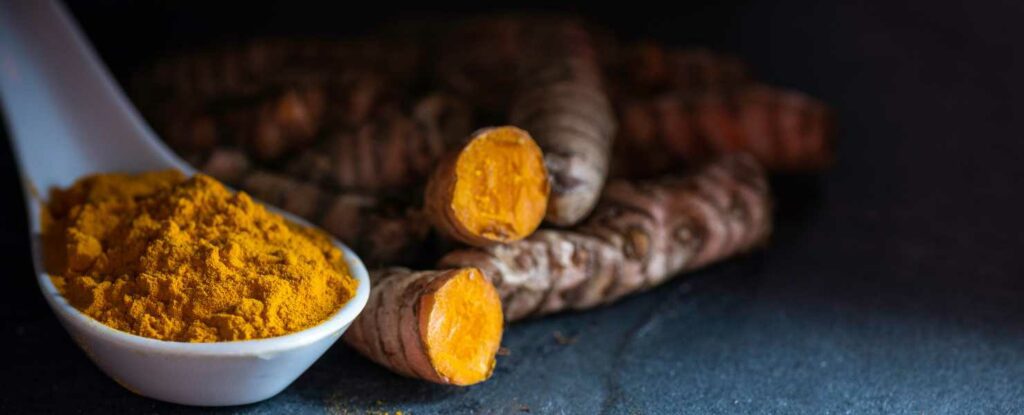 Known as the "spice of life", turmeric has been used in Indian cuisine for centuries, and not only because of its earthy flavor. It's also because turmeric contains curcumin, which can help reduce inflammation. It's also a powerful antioxidant so it reduces cellular damage caused by free radicals.
Curcumin can also help increase your body's level of brain-derived neurotrophic factor (BDNF). Reduced levels of this hormone have been linked to brain disorders such as Alzheimer's disease and depression. If you want to get the biggest benefit from dietary curcumin, combine turmeric with black pepper for a duo of healthy spices. This will help curcumin enter your bloodstream more easily.
Grace your Plate with Ginger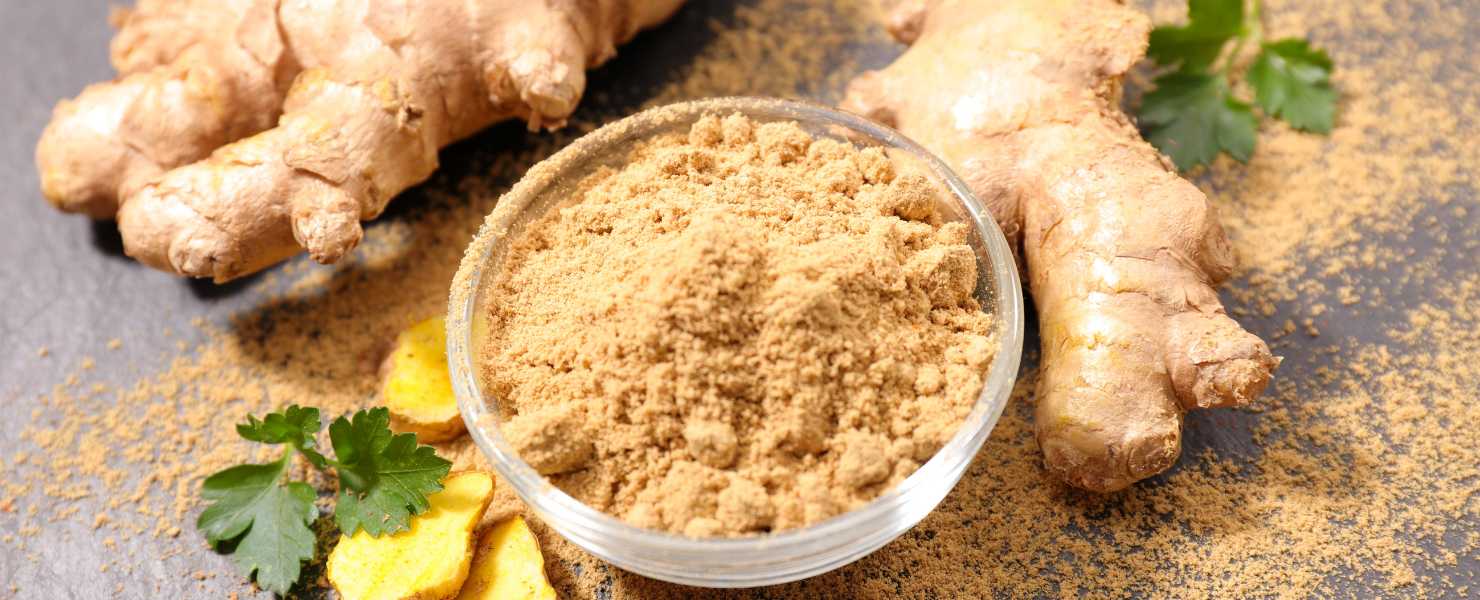 Diabetes can often cause complications, such as increased water intake and urine output. Ginger may help to alleviate this. It may also help diabetes sufferers by reducing blood fat levels and blood sugar levels.
Ginger has been used for ages as one of the world's healthy spices to treat digestive disorders since the time of the Ancient Greeks. It also has long root medicinal roots in China and India. Several studies have shown that ginger can reduce the effects of nausea produced by motion sickness or morning sickness. It's also incredibly tasty!
Savor the Flavor of Fenugreek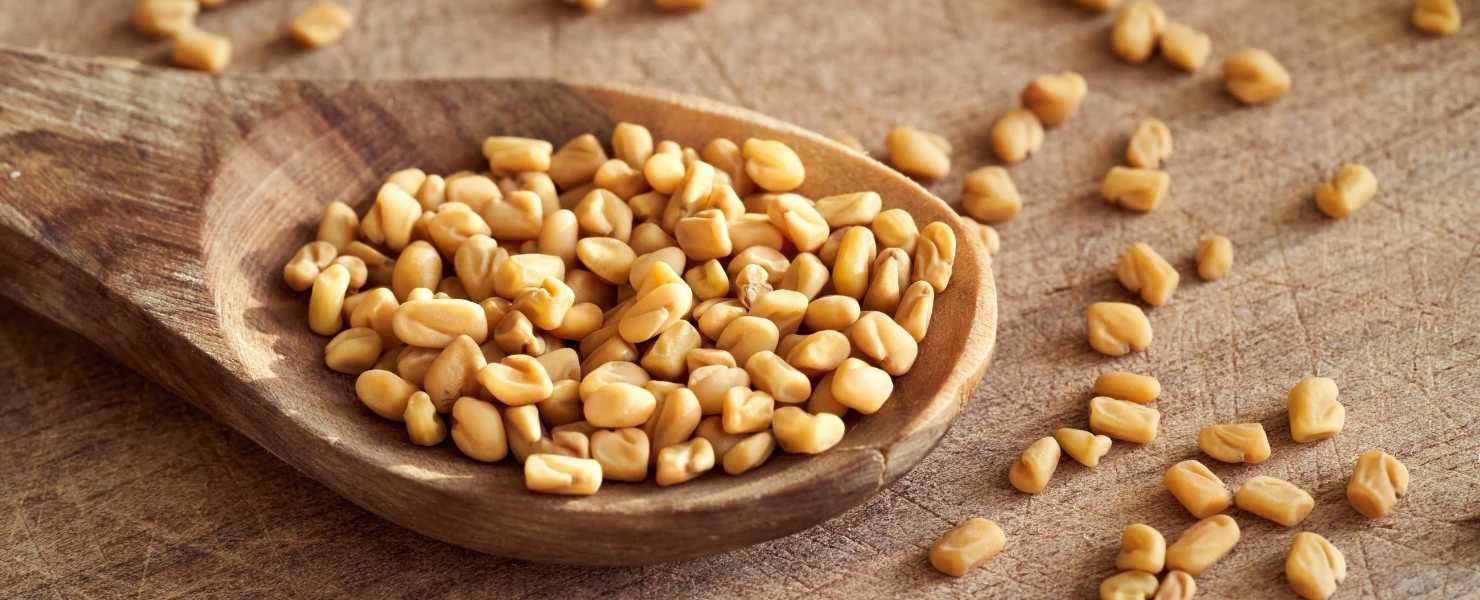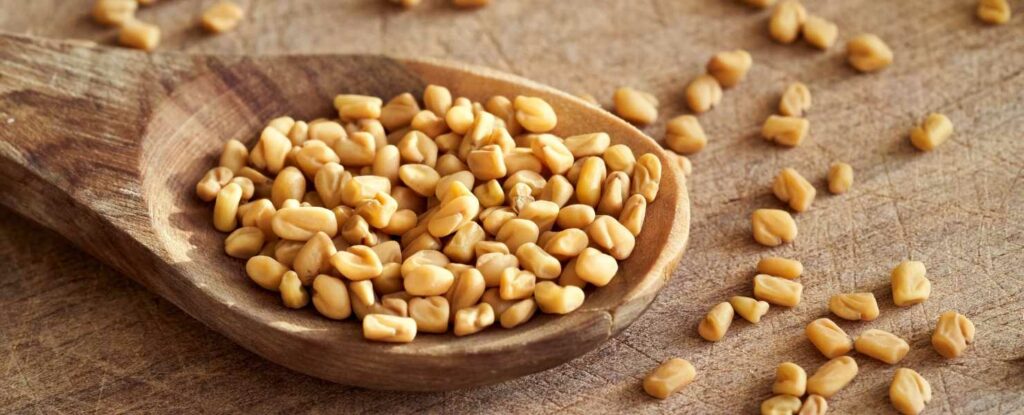 Fenugreek has a sweet, nutty flavor, reminiscent of maple syrup. It is also packed with health benefits. For example, adding fenugreek to your diet can ease many digestive problems such as bloating, constipation, gas, and loss of appetite.
Fenugreek may also lower cholesterol and triglyceride levels, reducing your risk of heart disease. Medical trials also show that fenugreek may be beneficial for women who are going through menopause. The spice could help to reduce symptoms such as hot flashes and night sweats. Fenugreek might not be something you're enjoying regularly at the moment, but it's one of the healthy spices that we'd recommend adding to your diet.
Get a Glow with Garlic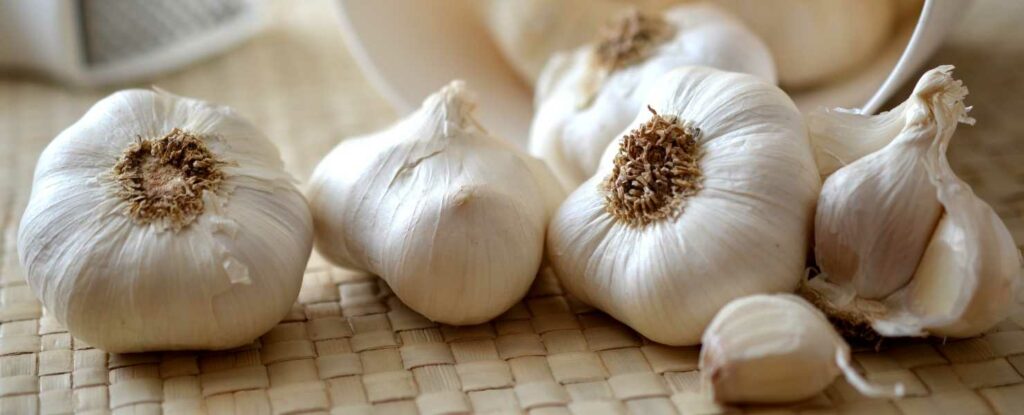 Garlic might not be a "spice" in the traditional sense, but we've included it on this list of healthy spices as it contains antioxidants that may have anti-aging properties. By combating free radical damage to the skin, garlic could minimize wrinkles and other early signs of aging. It could keep your skin feeling more supple and give it a youthful glow.
Stress is one of the major factors in disease. As well as helping to reduce stress, garlic may also inhibit depression and anxiety. Garlic also boosts the immune system and may reduce your chance of contracting the common cold.
Keep Chronic Diseases at Bay with Cardamom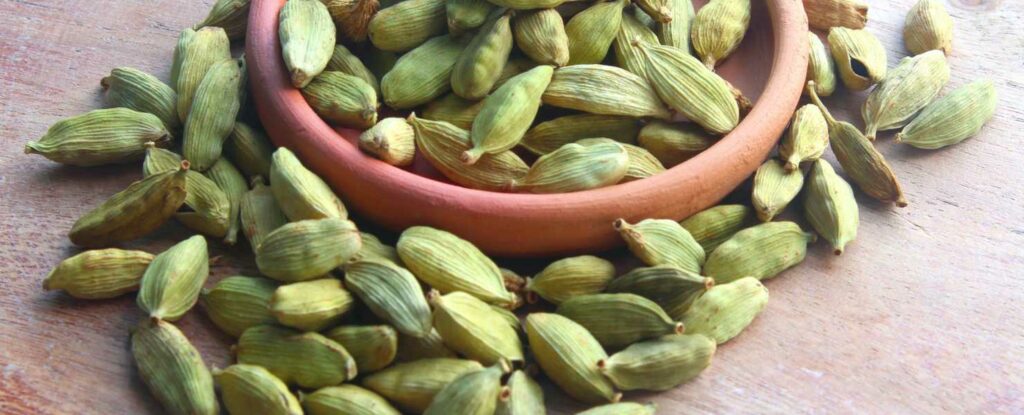 Chronic inflammation is associated with many serious diseases including cancer, heart disease, arthritis, diabetes, ulcerative colitis, and Crohn's disease. Because cardamom has powerful anti-inflammatory properties, it can help lower your risk of these diseases which is why it's made it to our top 10 healthy spices list.
If you suffer from bad breath due to gum disease, cardamom will freshen your breath. It may also help to prevent tooth cavities thanks to its antibacterial properties.
Motivate Your Metabolism with Mustard Seed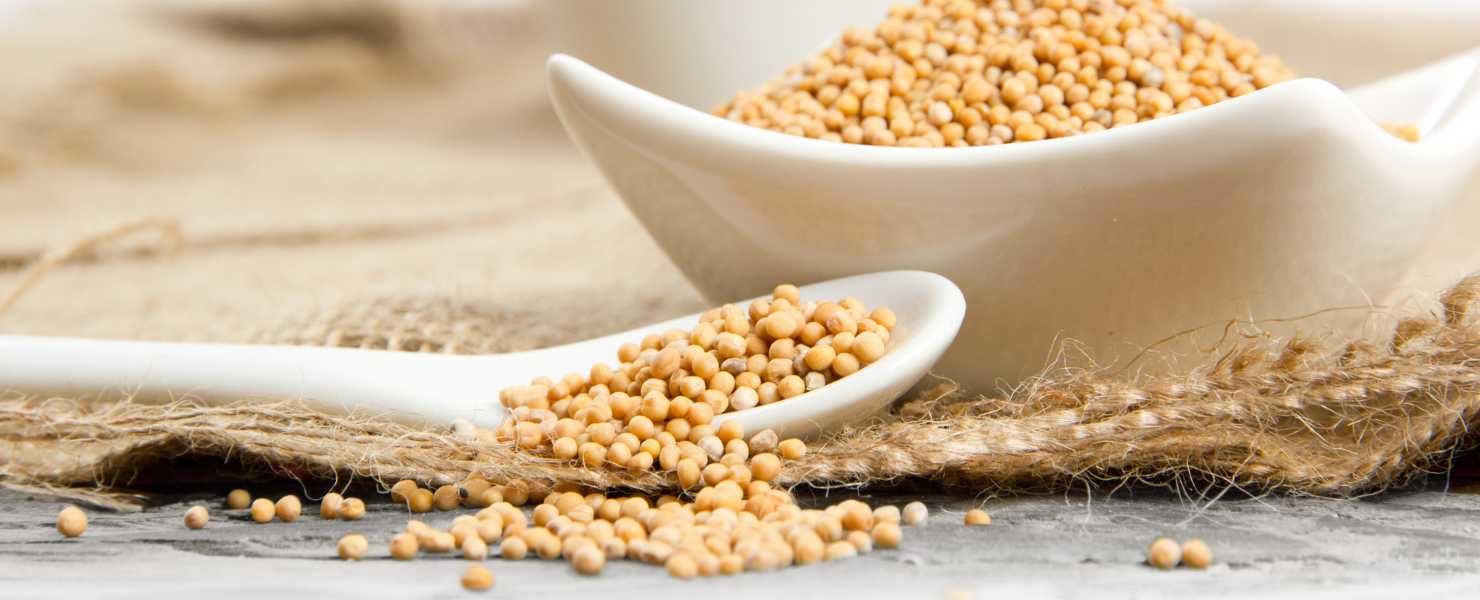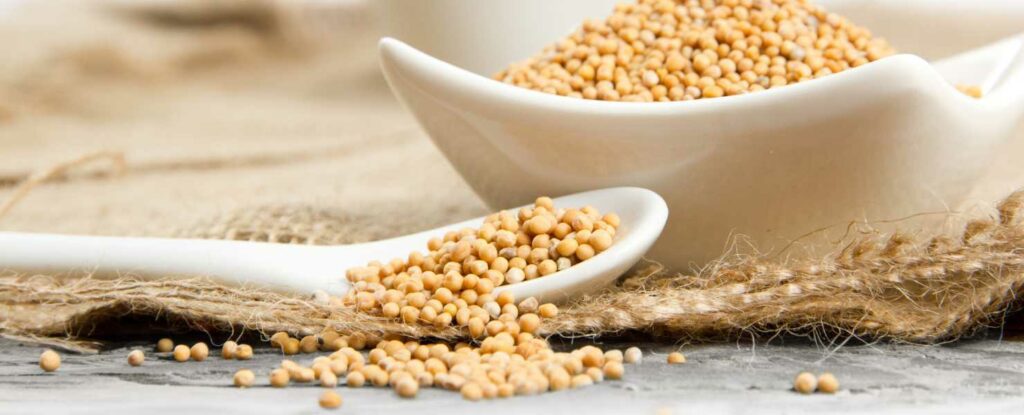 Mustard seed has an earthy flavor that packs a little heat. Adding it to your diet on a regular basis could improve your heart health. This is because the spice is a rich source of Monounsaturated fatty acids (MUFAs), which lower your body's cholesterol levels.
Because of their high magnesium content, mustard seeds may also reduce the symptoms of migraine or headache. Mustard seeds' anti-inflammatory properties may also help reduce the symptoms of psoriasis.
Arrest Inflammation with Anise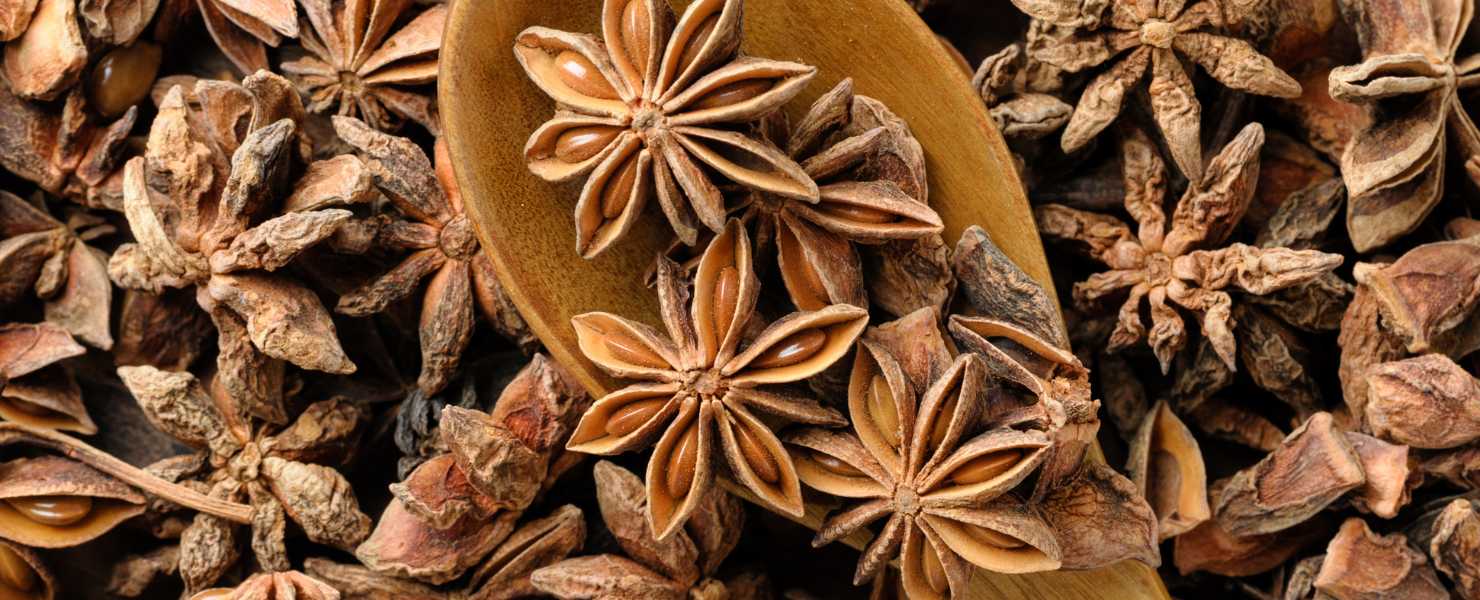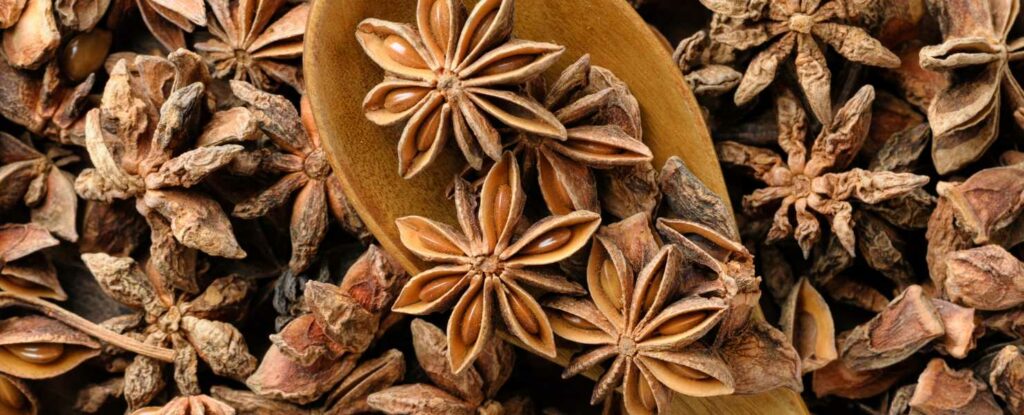 Known for its licorice flavor, anise is rich in many nutrients including vitamin A, iron, potassium, and phosphorous. This spice also has multiple health benefits including anti-inflammatory, antifungal, and antibacterial properties. It's no doubt that this makes the list of healthy spices.
Extracts from anise may also help with menopause symptoms. This is thought to be due to the fact that they mimic the biological effects of estrogen. Anise also reduces the secretion of stomach acids, which may make it beneficial for the prevention and treatment of gastric ulcers.
Combat Oxidative Stress with Cloves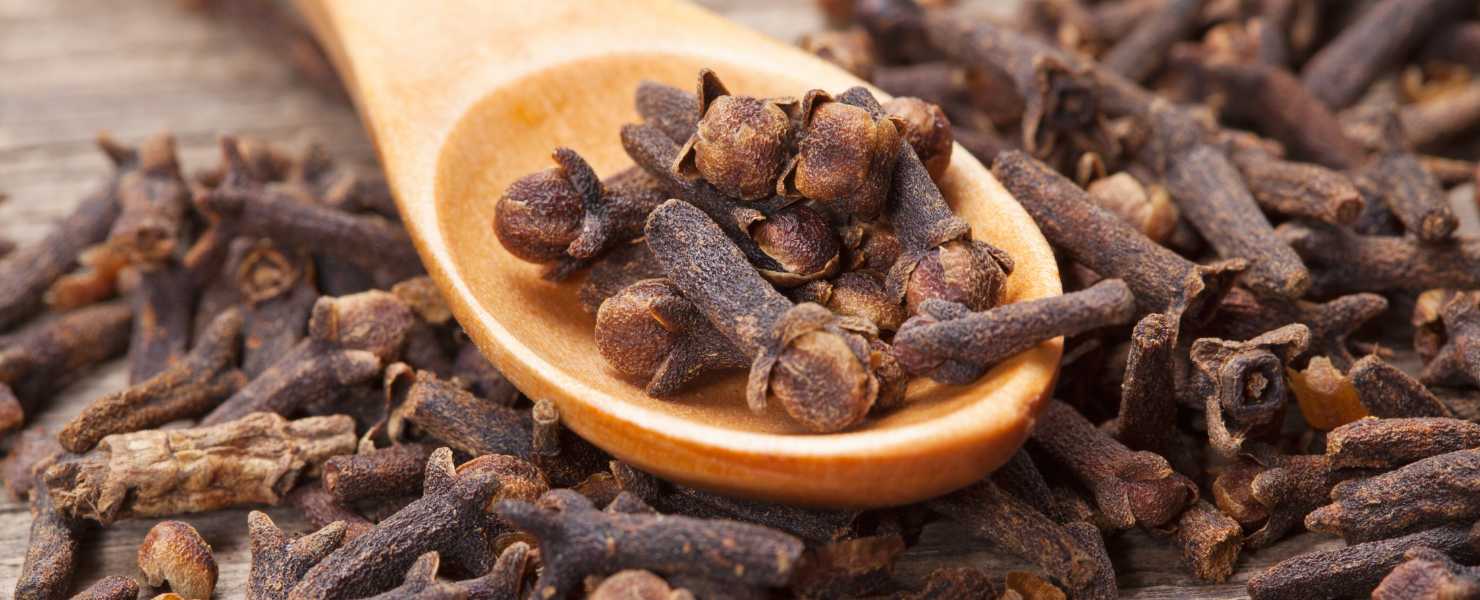 Known for their unique taste, cloves are packed with nutrients including vitamin A and K, calcium, potassium, and manganese. They have many health benefits, but one of the most important is that they can help to combat oxidative stress. This means they could reduce your risk of infection, and diseases such as heart disease, stroke, certain types of cancer, and diabetes.
Adding cloves to your diet may help you to maintain a healthy blood sugar level and reduce your risk of diabetes. Clove extracts may also help you maintain a healthy weight and reduce your risk of obesity. Adding these spices to your diet is a great way to bring new flavors to your table. They can all be used in a variety of recipes with meat, fish, vegetables, and salads. You can even try some of them in teas.