It's the most wonderful time of the year, or so the carols tell us as we make our way into the final month of the year. Our winter coats come out of hiding, the neighborhood homes sparkle with lights and decor, cards and gifts begin piling up beside the fireplace, dining tables are brightened by the smiles and laughter of family and friends, and somewhere out there in a darker part of the world, bad actors mischievously rub their hands together as they plot their holiday scams.
It's nothing new. Frauds and scams have existed since biblical times and even then, the evil-doers preyed on people's emotions, the sort that spike during times like holidays or other celebrations and remove some of our usual skepticism.
These days, with the ubiquity of the internet and the ease for a scam to be disseminated at scale with the push of a button, there is even more to look out for. While the winter season tends to open most of us to merriment and joy, spending time with family and giving back to the community, for others it is the perfect set up for holiday scams.
Here are twelve important scams to keep a watch for over the holiday season and beyond along with a bit of information on how they work and how to avoid these holiday scams.
1. The Letter From Santa Scam
We'll start with this holiday scam as it could easily be considered the most nefarious given that it preys on our eagerness to enchant our children with a bit of holiday delight.
What's the scam? This is a relatively simple scam. You may be solicited through email or perhaps a social media post advertising to send your child or grandchild a letter from Santa. How fun! But in reality, the scammer is either trying to rip you off for a few dollars or, worse yet, con you into submitting numerous pieces of personal data as you go through their process form which might ask for anything from a street address to a child's name or gender, to a credit card number.
How do I avoid this holiday scam? As is the answer to most scams, just don't click. If anything at all feels a bit off, if the website is asking for information that seems a bit too much, just close the window and move onto something new.
Looking for a legitimate program? Check out the USPS Operation Santa.
2. Gift Card Scams
The Gift Card Scam is one of the most common ones out there and happens year round, but of course hits yearly highs during the gifting season.
What's the scam? This scam takes multiple forms and to be quite honest, when you read about it in an article like this, it almost seems ridiculous that someone would fall for it…but believe us when we tell you that it happens to the tune of millions of dollars every year. The gist is that you or a loved one will be contacted by a bad actor—maybe over text message, maybe a phone call, maybe otherwise—and told that for one reason or another, you need to purchase a gift card from a chain retailer and then send over a photo of the gift card and the secret pin number on the back. The scammer then takes this information, and spends the money online with no way to track them.
How do I avoid this holiday scam? These scammers can be quite convincing. They might have some basic family information from Facebook and claim they are your niece or grandson with a new phone and just need you to pick up a card as a gift for Mom. This is why knowledge is power. Spread the word about these scams to your loved ones so that they are on the lookout. Remind them that there is no reason to ever send someone a photo of a gift card and that they should always call you or someone else in the family if they aren't sure about a request.
3. Buy Online, Pick Up In Store
Less of a scam and more the way that some criminals are able to commit theft these days, the option that many retailers give for curbside pickup has provided room for holiday thievery where there used to be a closed loop.
What's the scam? A criminal wants to stay anonymous. If they get their hands on your credit card information, it is very doubtful that they'd order something online and have it shipped to their home as that would immediately inform you (and the police) where they live. However, with the option to pick up curbside, some scammers are now able to order online with your credit card and then pick the item up by just walking up and saying, "Hi, I am so and so, I'd like to pick up my item."
How do I avoid this holiday scam? This one relies a bit on you and a bit on the retailer. Hopefully most stores are aware that this is happening and now require identification upon pickup, but let's be honest…when is the last time someone asked for your ID when you presented a credit card? It really doesn't happen anymore.
So, what you want to do is be sure you have alerts set up properly on your credit cards and debit cards so that you know if a large or unusual charge was made and you can handle it immediately. You can call your bank to ask about this. If you're worried about a loved one, such as an aging parent, you an set them up on an app like WayWiser where you can set custom alerts and be notified if anything odd is going on on behalf of your parent.
4. Prices That Are Too Good To Be True
As the saying goes, if it sounds too good to be true, it probably is.
What's the scam? Pop-up windows, banner ads, or social media posts that offer huge discounts, unrealistic prices, or special coupons should be looked at with a skeptical eye. These may have no connection at all with the website or product that they allude to and are simply trying to get your information with a rouse built upon a respectable brand.
How do I avoid this holiday scam? Most likely nothing much will happen if all you do is click. It may cause you to get further advertisements, but your information should be safe. So if you do decide to take a look, head over to the retailer's website and verify the offer before proceeding.
But here is the important part – don't click a link from the ad to the retail site. Type the retail site into the browser to be sure you are going to their real site (more about this below). Once there, usually if you scroll to the bottom of the page you can find a customer support email or chat. Just ask them if the deal is legitimate or not.
5. Fake eCommerce Websites
As we just alluded to, there are fake websites out there. Some might be built to look like a copy of a legitimate brand's site, others might just be their own brand, but built to fool you.
What's the scam? We actually have an entire article on fake online stores that you can read if you'd like to learn a bit more, but the gist is that it is easy to build a website these days and stock it with what looks like fantastic inventory. The issue is that some of these sites could be selling subpar items while others might be selling nothing but an illusion.
How do I avoid this holiday scam? Similar to above, if it seems too good to be true, it probably is. Look out for bad grammar, stock photos, heaps of promotions, preposterously low prices, and anything else that might just sort of feel off. If it seems like something is weird, do a Google search for some reviews and see what pops up. If it still feels weird, better off looking elsewhere as it isn't worth a few dollars in savings to have your information stolen or pay for something that never arrives.
6. Fake Shipment or Delivery Emails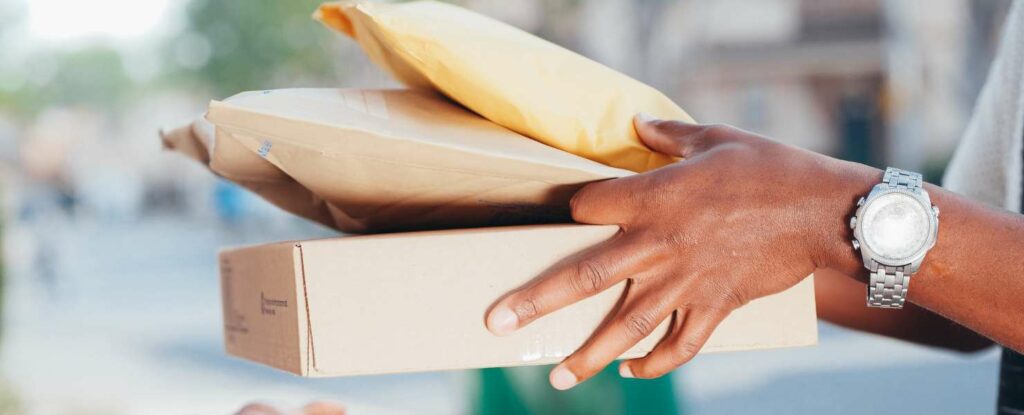 We're ordering a lot of gifts over the holidays which means we're getting a lot of emails keeping us abreast of arrival dates, or arrival delays. And when there are a lot of messages flying around, there is an opportunity for confusion.
What's the scam? This is an interesting one, but it makes sense. Many of us order a bunch of items throughout the holidays. Maybe a couple things from Amazon, some from Walmart, a few from Target, and other items from our favorite brands' eCommerce sites. It can be hard to remember what you ordered, when you ordered, and if you have already received a message about the shipping. Criminals take advantage of this and will mock up fake shipment emails claiming something like "We're having a problem with your shipment, please add more information to the order." The link takes you to a nefarious website that is built to look legitimate and will ask you for information such as the credit card used for the order so that they can finalize shipment. But in reality, this is for an order that does't exist and the website is just stealing your information.
How do I avoid this holiday scam? If you get an email like this, do a bit of quick research before you enter any information. Search your email for the original order confirmation. Maybe it doesn't even exist because this is completely fake. Or if it does exist (perhaps it's just doctored to look like it's from Amazon), double check on the website to see if the item is having a delivery issue. Either way, if you do need to enter information, do it on the website by typing the address in rather than following the link in the email.
7. Hacked Public Phone Chargers
Some of us travel quite a bit around the holidays and that can mean time spent at airports or other hubs. Others of us spend time at malls or other public places as we go shopping or enjoy some time off of work. These are all places where we should be acutely aware of what we're doing with our phones.
What's the scam? This isn't really a scam, more of a hack. As we find ourselves with low phone battery in a place like an airport, it can be convenient to plug into a public charging station, but it's crucial to be weary. A good hacker can gain access to a public charging station and a truly clever hacker might set up their own. If the charging station has been compromised, just a couple minutes plugged in and your information can all be stolen or a virus can be uploaded to your phone.
How do I avoid this holiday scam? Easy enough, keep a charging cable with you or get yourself a portable charger so that you can skip the public charger.
8. Seasonal Job Scams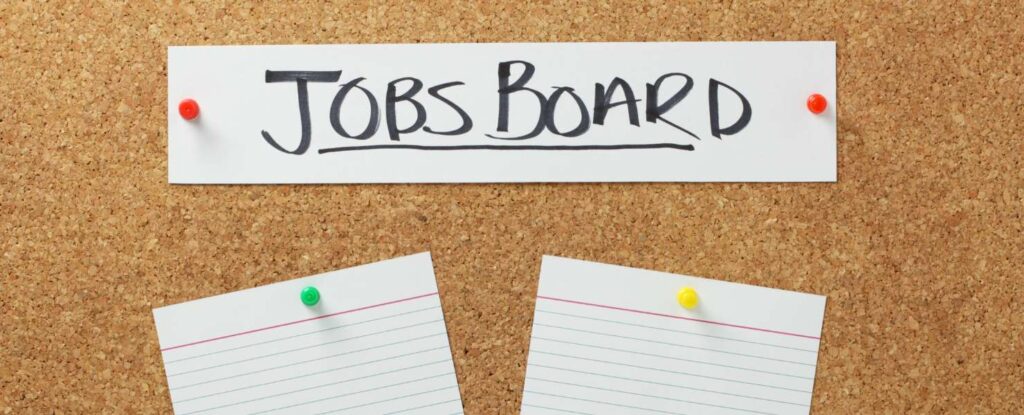 Young or old, a lot of people are searching for seasonal work over the holidays. It's a great way to earn a few extra dollars so that you can afford those extra special gifts or an incredible family meal. But beware…some of those job postings are scams!
What's the scam? In the internet era, there is no shortage of job boards. You might see listings on Facebook, Craigslist, LinkedIn, NextDoor, Reddit, or any number of local websites. While the majority of the listings are most likely legitimate, you need to remain watchful as some can be fraudulent postings looking to get your Social Security number or numerous other personal details in exchange for a supposed "job".
How do I avoid this holiday scam? Just do a bit of due diligence before applying, particularly if they are asking for any personal details. You'd want to do this anyhow, wouldn't you? Head to the corporate website to see if the job listing makes sense and also check to see if there is a job listings page—if there is, apply directly through the website. If you're feeling iffy, give the company call and ask about the role before applying.
9. Take a Survey to Win Scam
If you're like a number of Americans, you've been absolutely bombarded by emails telling you that you can take a quick survey to win a YETI cooler or a $400 Le Creuset pot. It's become quite a nuisance and by this point, hopefully you've realized it is junk.
What's the scam? Nothing new. Just a bad actor attempting to get your information by clicking on a fake advertisement. The interesting thing is simply that these scammers are finding some interesting new technical tricks to make their way past the spam protection that most email services provide, which is why they are landing in your inbox by the dozen.
How do I avoid this holiday scam? Just don't click. In fact, don't even open them. If you see an email with a weirdly spelled company name, like D!ck's Sport!ng Goods instead of Dick's Sporting Goods, or it just feels like nonsense, throw it out immediately and move on with your day.
10. Social Media Gift Exchanges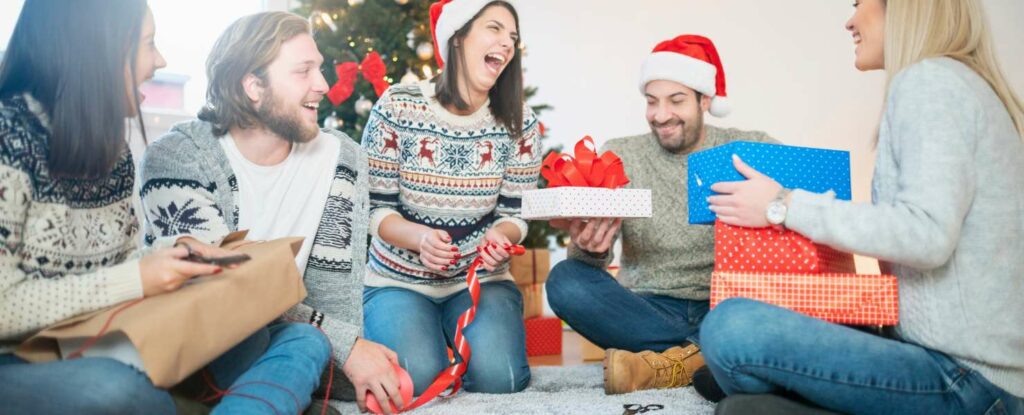 We discuss this one on our list of Black Friday Scams and as we say there, a gift exchange amongst friends is a time honored tradition while a gift exchange with complete strangers on the internet is very likely a scam.
What's the scam? Are you old enough to remember chain letters? This is sort of like that. A social media post will try to convince you that if you send a $20 gift to a random stranger, you'll become part of a huge gift exchange and receive dozens of gifts yourself. The trick here is that you won't ever get anything in return, you'll just be giving $20 to a grifter.
How do I avoid this holiday scam? Steer clear of gift exchanges with strangers. Partake in a White Elephant exchange with your friends, enjoy Secret Santa with your colleagues, but keep strangers on the internet at bay.
11. Fake Charities
Well, when we noted that scamming people looking to send letters from Santa to their children and grandchildren as one of the most atrocious scams of the season, we forgot about those asking for money for fake charities.
What's the scam? You can probably figure this one out on your own. A criminal will call, text, or email you asking for a donation to a fake charity, preying on your warm heart in the season of merriment. Everything might look and sound fantastic—saving children from bad homes, giving food to the needy, providing clothing to those in underprivileged communities—but it's all nonsense. The money goes into their pockets and you'll never be the wiser.
How do I avoid this holiday scam? Choose the charities that you want to donate to. Seek them out by doing a bit of research or working with a local shelter or church. If someone solicits money from you, say "no thank you, I already donate elsewhere".

12. Puppy Scams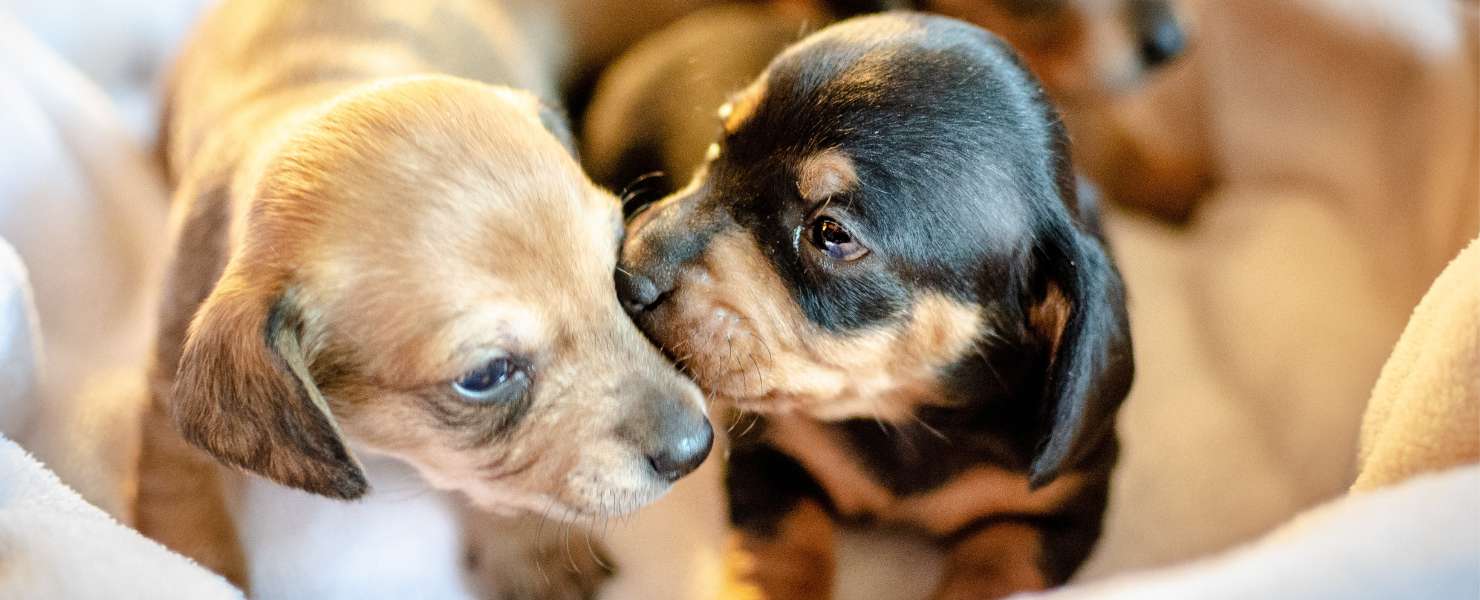 Okay. Maybe this is the worst of them all. The ultimate gift for any child is their first pet. But there are plenty of unscrupulous individuals who are creating fake listings as a scheme to make a quick buck.
What's the scam? A bad actor creates an ad with a picture of an adorable puppy or kitten, tempting you to reach out about adopting it as a memorable Christmas gift for a loved one. They'll tell you that they need a deposit in order to secure that they won't give the puppy away before you have a chance to come take a look. And then, like that, they vanish into thin air with your money, never giving an address nor a goodbye.
How do I avoid this holiday scam? Work with reputable adoption sites when available. Petfinder tends to be a good place to start, or simply search on Google for your local shelter and head there in person. If you do find a dog on a site that might not be 100% secure, never send money ahead of time and if you go to visit the owner, be sure you don't go alone.
Don't Stress Out About Holiday Scams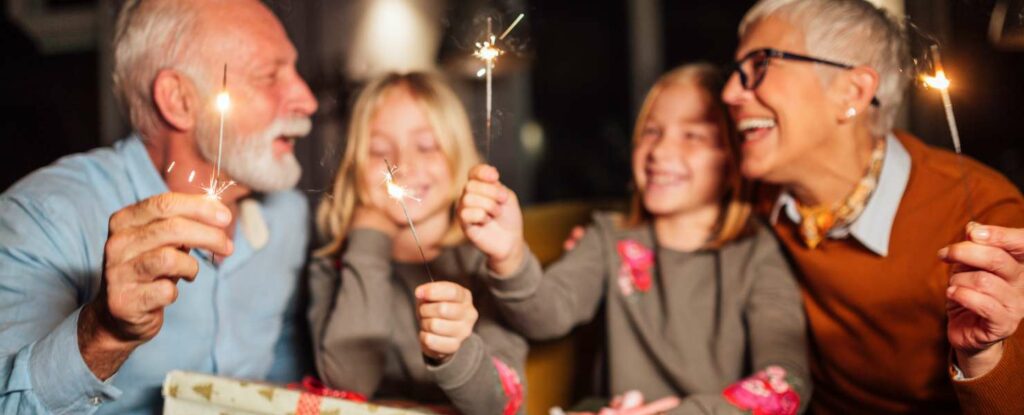 All said and done, the purpose of this article isn't to scare you. The purpose is to inform you.
There are an incredible number of scams out there, but there are infinitely more good people, reputable companies, and reasons to celebrate this holiday season.
Spend the season with your family, reflect on all of the good times in the past and look forward to the great times ahead.