As individuals begin to get older, they may stop driving—a challenging decision to make. And, even if a person does drive, certain situations may require outside transportation help. Emergency situations, such as a stroke, a fall, or a cardiovascular event can cause someone to need alternative hospital transportation. In those instances, a person would typically call an ambulance…but is this the best option?
Sure, in a true emergency, an ambulance will be the quickest way for your loved one to receive help. But what about non-emergency situations? And what constitutes emergency vs. non-emergency? And who pays for the hospital transport and how much?
It can feel complicated and overwhelming. Compounding matters, navigating hospital transportation can also often fall on caregivers, such as family members, to navigate, adding to their already heavy load.
Allow us to help lighten it for you.
Overview of Hospital Transportation Options
First, it's important to understand the primary options for medical transportation.
Emergency Medical Services (EMS): This option is an ambulance or medical helicopter. Paramedics and EMTs with special training and equipment like stretchers and defibrillators operate the ambulances. They can help stabilize a person injured or experiencing a life-threatening event and get them to the hospital much quicker than anyone else.
Non-Emergency Medical Transport (NEMT): This type of transportation is best suited for non-emergency situations, as the name applies. It's for patients in need of routine services, such as pre-surgical bloodwork, but who do not have access to other transportation and are physically unable to drive themselves.
Long Distance Non-Emergency Medical Transport: Long-distance medical transport may be necessary for patients who need to drive to receive specialized care at facilities that are hours away, such as 200+ miles.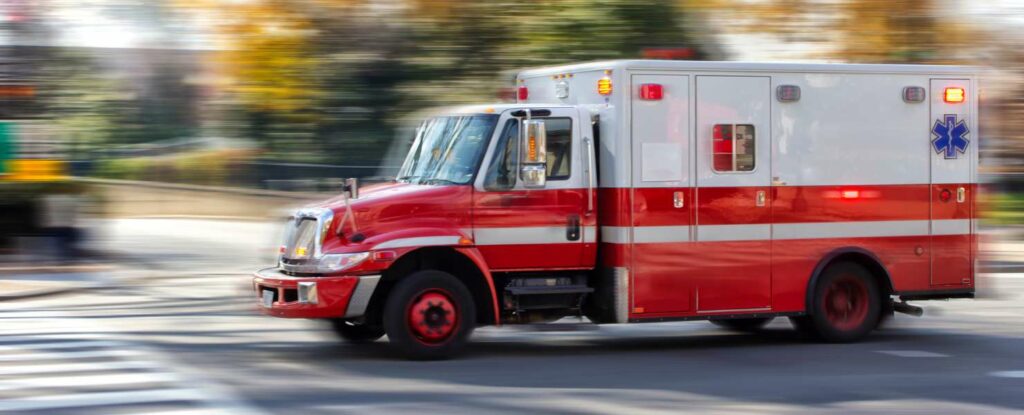 In addition to these options, you can also consider the following:
Medical Car Services: These are specialized car services that provide transportation to and from medical appointments. They are not equipped to handle emergencies but can assist with non-emergency medical needs.
Wheelchair Vans: These are specialized vans equipped to transport patients in wheelchairs. They come with a wheelchair lift and tie-downs to secure the wheelchair during transport.
Medical Shuttles: Some hospitals and medical centers provide shuttle services for patients going to and from the hospital for non-emergency medical appointments.
Public Transportation: For individuals who are mobile and relatively healthy, public transport like buses, trams, or trains can be used for non-emergency hospital visits. However, they do not offer personalized assistance.
Taxis/Ride Shares: Traditional taxis or ride share services like Uber and Lyft can also be used for non-emergency hospital visits. Uber, for instance, has a service called Uber Health specifically for healthcare-related rides.
Volunteer Driver Programs: Some non-profit organizations offer volunteer driver programs where volunteers provide free or low-cost transportation for seniors and individuals with disabilities.
Understanding the Need
When thinking of medical transport, your mind may immediately jump to the ambulance. But is it necessary to call for one? Sometimes, yes.
Professionals with specialized skills and equipment operate ambulances. They also do not have to abide by the same speed limits as non-emergency vehicles. Cars and trucks are to pull over when an ambulance is approaching, reducing time spent on the road.
Therefore here are situations when an ambulance is necessary, and often life-saving:
The person's condition appears life-threatening
The person's condition may worsen and perhaps become life-threatening en route to the hospital
Untrained professionals could exacerbate harm or injury to a person
Skills and equipment used by paramedics or emergency medical technicians (EMTs) are necessary to help the patient and keep them safe
Driving in a normal vehicle would mark a significant delay
Sometimes, it's a judgment call. However, understanding the signs and symptoms of major emergencies, like heart attacks, strokes, and bad falls can empower caregivers to make informed decisions.
Heart attack symptoms include:
Chest pain
Shortness of breath
Light-headedness
Nausea and vomiting
Discomfort in an arm or shoulder
Weakness
The acronym BE FAST can help you determine if a loved one may be having a stroke: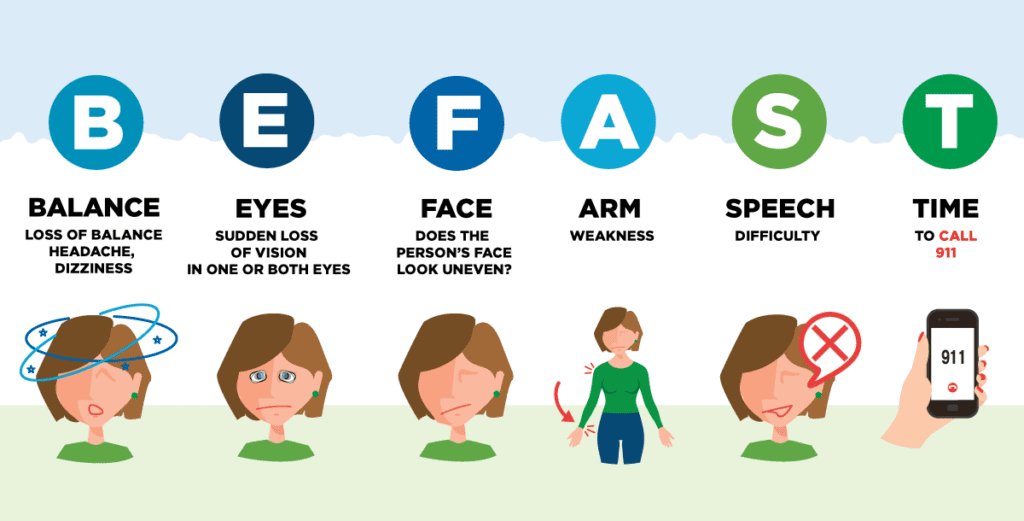 As for falls, it may be a judgement call, but if a person cannot move after an accident or fall, or you're worried that moving them might cause further injury, it's best to call an ambulance.
These are not the only emergent situations, though. These are just a few of the more common situations for an older adult. Again, this will be a judgement call that you need to make in the moment.
Choosing the Right Service
Knowing your options and assessing the patient's condition are two critical factors in choosing the correct medical transport.
For example, you wouldn't call an ambulance to drive a loved one to see a special oncologist three hours away—long-distance NEMT would be best for that. Or for a local doctor appointment, you may be able to find a friend from church to help or coordinate with a local non-profit that transports seniors.
You would, however, call an ambulance for a suspected heart attack, especially since ambulances can get to the hospital more quickly than a car.
You'll also want to understand the costs involved.
Medicare covers ambulance rides to the nearest medical facility for a person's condition. In rare instances, Medicare may cover NEMT with a doctor's note. However, Medicaid typically covers NEMT for approved care, such as doctor's appointments or hospitals for non-emergent needs.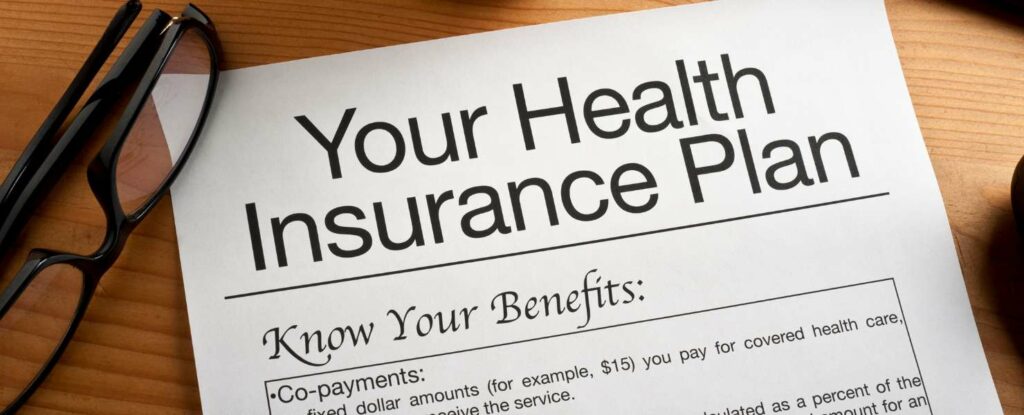 If a person is under health insurance through an employer, it's a good idea to read up on what is and is not covered, just in case. Calling the number on the back of your insurance card or speaking to a member of the company's human resource team can help clarify costs and coverages.
Tips to Prepare for Medical Transportation
You can't prepare for everything, but you can take some steps to be ready for even emergency situations.
Have a "go bag" for both you and your loved one. Stocking a bag for emergency situations can reduce stress and ensure you have the necessities for a hospital stay. Toiletries (toothbrushes, toothpaste), a change of clothes for caregivers and patients, something to keep busy like puzzles during a wait, and easy snacks can make a high-pressure situation a little more manageable.
Have documents at the ready. Bring Insurance cards, applicable do not resuscitate (DNR) and power of attorney documents, and lists of medications and allergies. These items can go in the to-go bag or stored somewhere, like a filing cabinet that is easily accessible. Storing this information on a platform like WayWiser makes it that much easier.
Coordinate with other healthcare providers. If your loved one is seeing another healthcare provider, such as a neurologist or cardiologist, having their information can be useful for hospital staff who will help arrange follow-up care. This information may also be available on a patient's chart, but it never hurts to have it available. If the person is coming in for a non-emergency situation, confirm the appointment (or ensure the provider knows you're coming by calling ahead if the decision to seek care was a day-of choice).
Select a Provider
Once you know your needs (or those of a loved one) and applicable costs/coverage, you can select a provider. This step applies to Non Emergency Medical Transport (NEMT) and long-distance NEMT — the nearest ambulance will arrive when called.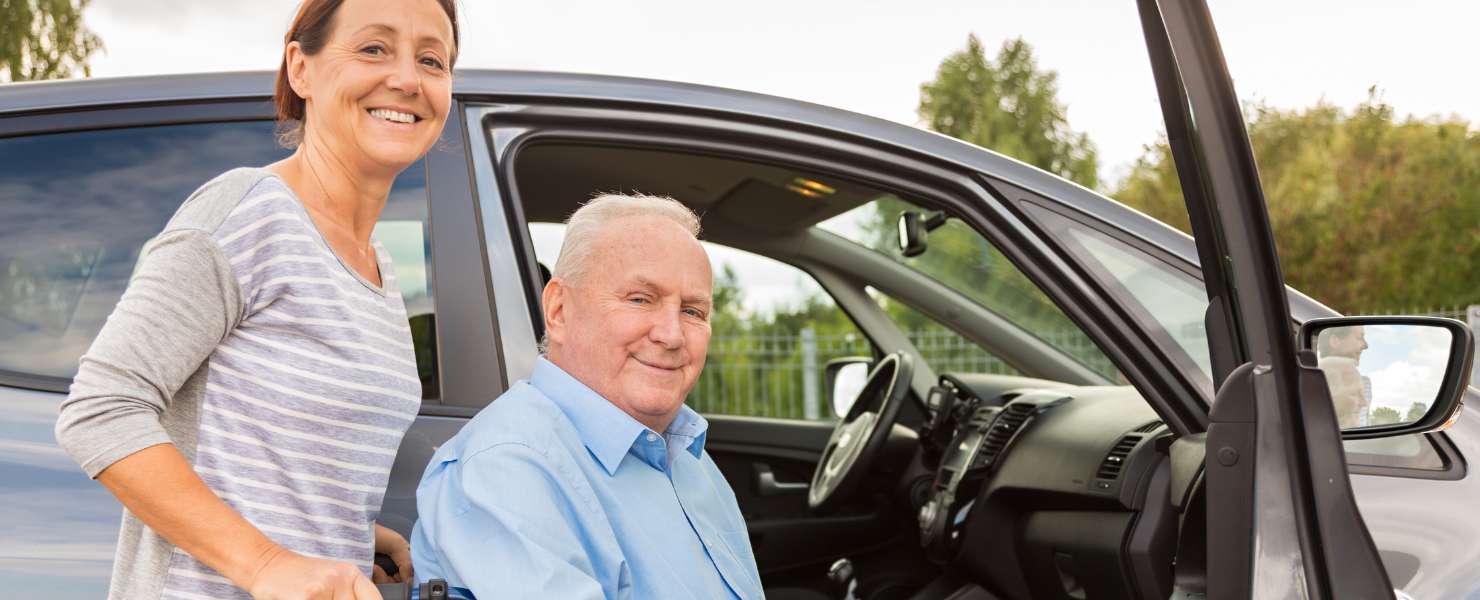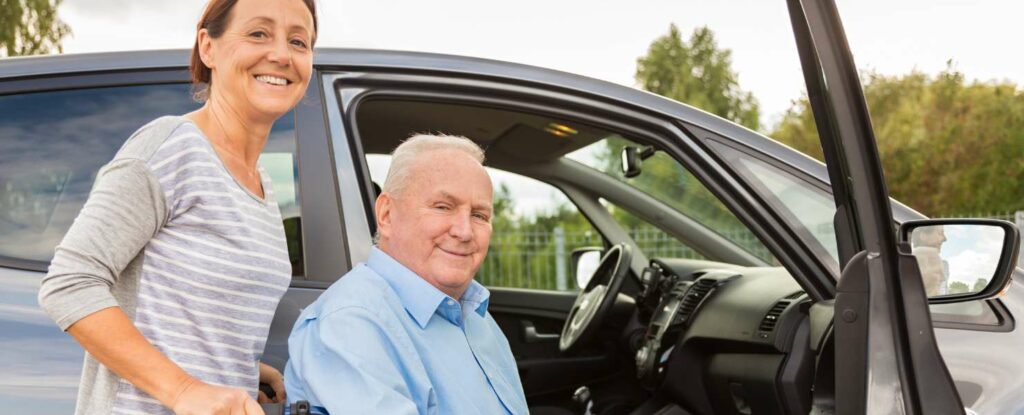 A few factors to consider include:
Safety. Ask about safety records and concerns. See if the company does background checks or requires certifications, such as CPR.
Comfort. Medical appointments aren't always the most fun. But you want to feel comfortable. Ask to see the transport first.
Convenience. Are the vehicles nearby? That likely reduces issues with traffic and lateness. Do they communicate well and respond promptly? You want to work with a place that makes patients and their families feel less stressed, not more.
Understand policies on accompaniment. Companies may have different policies on whether caregivers or family members can accompany a patient and how many. Ask companies and decide whether or not you're comfortable with what they allow.
Since NEMT isn't covered, costs can add up. Some ways to find affordable options include:
Ask around. Friends, families, colleagues, and people who attend the same place of worship may have referrals.
Community groups. Some community-based groups, such as Chariot in Austin or places of worship, may have people who provide NEMT for free or at a reduced cost.
Ask a doctor. A doctor or hospital may know of groups or services that offer low or no-cost NEMT you can tap into.
Public Options. Depending on the persons abilities and the need for transport, options like Uber or Lyft can often work when you're in a jam. These services tend to have wheelchair and walker accessible options as well if you scroll around in the app.
Navigating Post-Hospital Transportation Needs
A patient may have entered a hospital during an emergency situation but is stable at discharge. In these cases, a NEMT may be needed if the person cannot drive themselves or a friend or family member can offer a hand. The hospital may be able to help set up their transport as well. Keep in mind the potential for additional costs, depending on insurance, Medicaid, or Medicare coverage.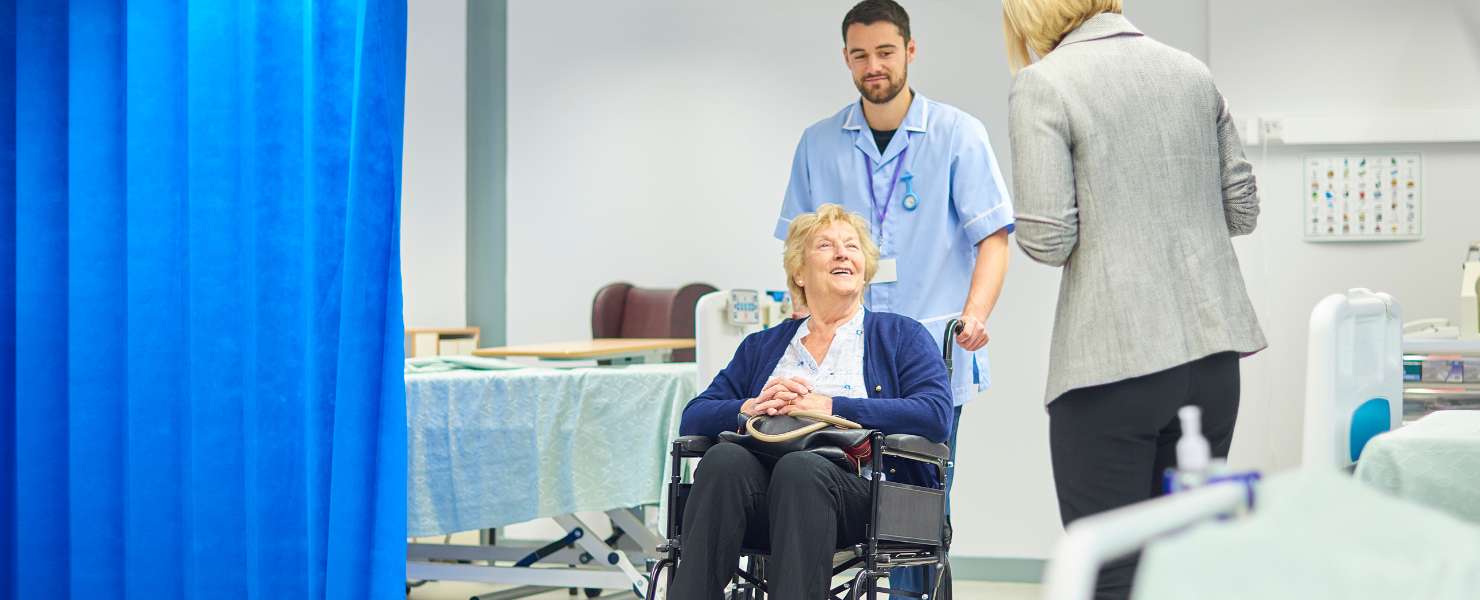 Follow-up care may also be necessary and require transportation. Consider how you will handle that, as these appointments will also be considered routine. You might choose NEMT, to drive yourself, take public transit, have a family member do it, work with a local "Drive a Senior" type service, or a combination. Developing a plan can help reduce stress.
Conclusion
Hospital transportation can feel challenging to navigate. In emergency situations, an ambulance can be life-saving. But non-emergency situations require other solutions, such as an NEMT if a person cannot drive themselves or receive help from a family member.
Medicaid is more likely to cover NEMT than Medicare. Insurance policies vary, and your company can provide more information.
Community groups, like places of worship, may have volunteers or services that offer NEMT at low or no cost.