A Quick Summary
Obituaries are a way to share the life and death of a loved one with the community. They should be informative, but also personal and engaging. The best obituaries include the deceased's name, age, and date of death, their place of birth and residence, their family and survivors, their occupation and hobbies, and their notable achievements and contributions. Obituaries can be written in a variety of styles, but they should be clear, concise, and well-organized.
Get Things Done
How to Write an Obituary
Writing an obituary may not be the most uplifting of topics, but understanding its purpose and significance can help you to appreciate its essential role in grieving and remembrance.
As our parents and loved ones age, it becomes increasingly important to honor their lives in a way that will resonate with those who were touched by their presence.
In this article, we will delve into the meaning of obituaries and discuss the reasons why writing one for your parent can help keep their memory alive for generations to come. We even include a couple examples of obituaries towards the end.
The History and Purpose of Obituaries
Obituaries have been around for centuries, originating as a means for individuals and families to publicly commemorate the lives of the deceased. Over time, they have evolved into an important aspect of our social customs, as they serve to inform the community of a person's passing, offer a brief narrative of their life, and provide funeral or memorial service details. Obituaries often serve as a cathartic release for the bereaved, allowing them to express their sorrow and celebrate the life that was once lived.
Furthermore, writing an obituary for your parent can preserve their legacy for future generations, allowing grandchildren or great-grandchildren to learn about their roots and ancestry through a written record.
The process can also bring healing to the family by providing an opportunity to reflect upon the many beautiful moments shared with your loved one.
In some cases, the obituary can foster a sense of connection among family members, as each contributes to the narrative and brings a distinct perspective on a person's life and character.
The three main functions of an obituary are:
Information about the death for the wider community: Your loved one may have old friends and colleagues whom you may not know about or have contact details for. The obituary can often be the best way to reach them.
The creation of a record of the person's life: An obituary is a great way to share your loved one's legacy with your family and community.
Make the funeral or life celebration details clear to everyone: An obituary is an important way to convey this information clearly, particularly if you have a lot of guests to contact so that wires don't get crossed.
How to Prepare and Write Your Obituary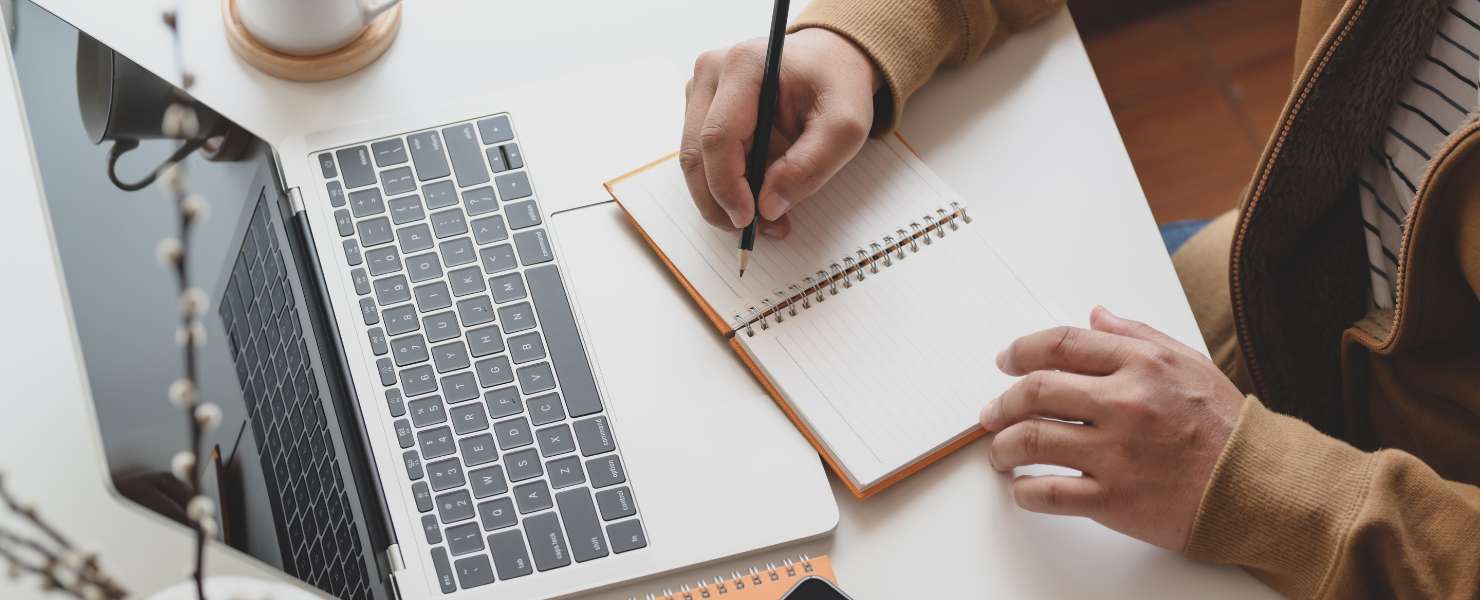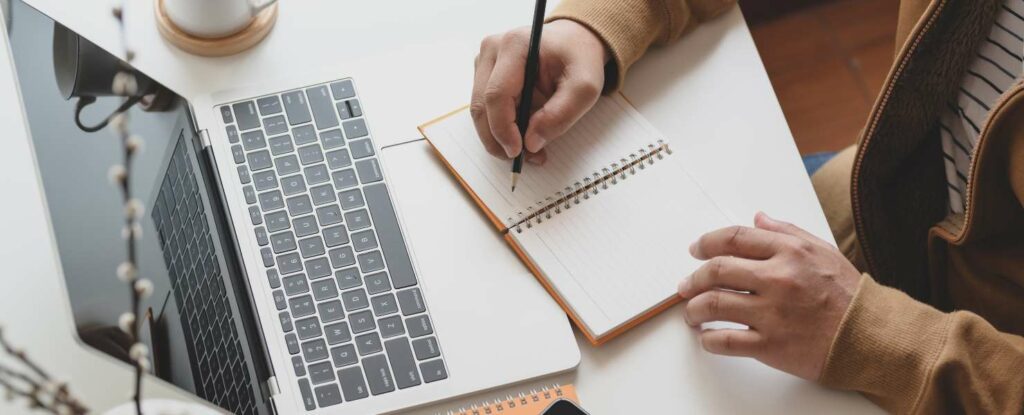 Writing an obituary can be a difficult and overwhelming task. There are so many emotions involved when it comes to writing about the life of your loved one. You want to be able to properly honor their memory, but you don't know where to start or what should be included. That's why we've put together this step-by-step guide on how to write an obituary.
With this guide, you will have all the information you need to create a beautiful tribute to your loved one that will be cherished by their family and friends for years to come.
You can be very flexible with what you include in your obituary, but certain pieces of information should definitely be included. Good sources of information are family members, friends, and personal records.
Must Have Details for an Obituary Include:
The name of the decedent including the maiden name if applicable. You may also want to include an affectionate nickname.
Their dates of birth and death and their age upon their death.
The place where they were born and where they most recently lived.
A list of surviving relatives.
Details of the funeral arrangements such as date, time, and place.
Additional Details for an Obituary Include:
A list of their life achievements, such as accolades or community involvements.
Any books or other creative projects they completed.
Contributions to charitable organizations.
Contributions to the development of research or learning.
Tips for Writing a Good Obituary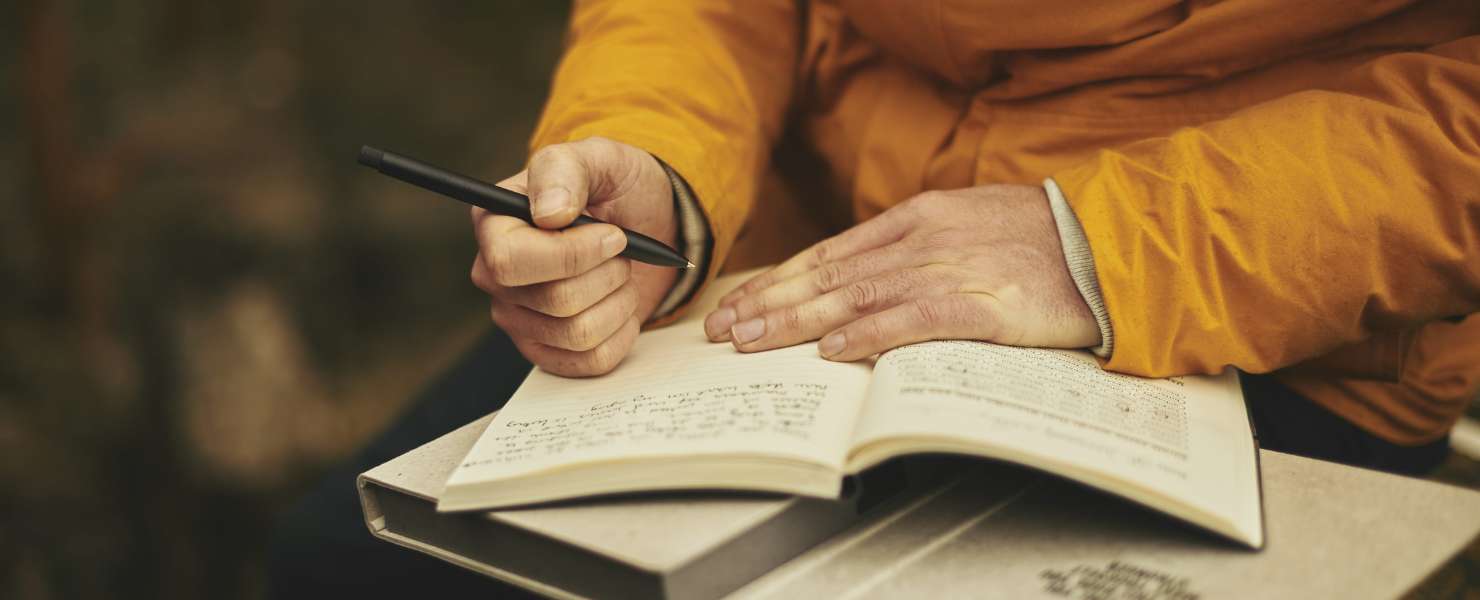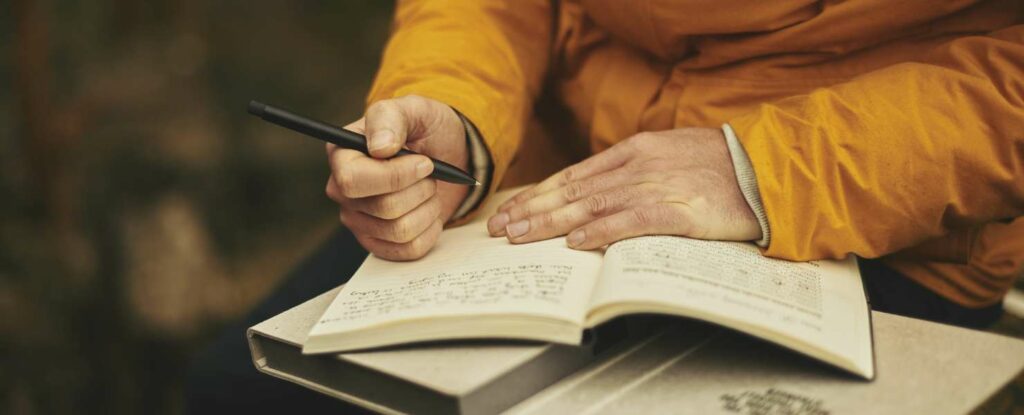 The main thing to remember when you are writing an obituary is that you want to create something meaningful and memorable. A good strategy is to try to think about what your loved one would want you to say about them.
Once you've gathered all the information, start by jotting down all the main points. This will give you a framework to build on.
In the first section, include all the key details, such as your loved one's name, birth and death details, age and location.
In the next section, you can include other biographical details such as if they got married and had children, their careers, and their retirement. You can elaborate on this to include their hobbies, community involvement, and any accolades or successes.
According to obituary experts, it's often easier to write your first draft in the present tense and change it to the past tense when it's complete.
To make the obituary seem more personal, you can also reach out to family and friends for memorable stories or anecdotes. Choosing stories that demonstrate your loved one's qualities will add to the celebration of their life and help your friends and family remember your loved one in a positive way.
Some Questions to Help You Write an Obituary
How would you describe your loved one's character?
What did your loved one's friends and family say about them most often?
What are some of your most treasured memories about them?
What unique character traits or quirks made your loved one extra special?
What were your loved one's proudest accomplishments?
Finally, when you have filled in all the biographic details, add the date, time, and location of the funeral or life celebration ceremony. Here you can also add details of any established memorial funds or donations, including addresses and thank yous to people or groups.
If you and your family are connected on a caregiving platform like WayWiser, consider using their communication features such as the private activity feed or a collaborative note to pose these questions to others who may want to contribute some stories and details. Assuming the family is already connected here, it makes for an ideal space to continue collaboration after a loved one passes away.
Common Mistakes to Avoid When Writing an Obituary
Don't overfocus on the death of your loved one. Keep the general tone positive.
Don't overlook people who played an important role in your loved one's life. Mentioning them can avoid any hurt feelings.
Avoid cliches and try to express your thoughts creatively.
Don't over-describe the funeral. Stick to the basic information.
When you are done writing your obituary, make sure to proofread it for any errors in spelling or grammar. Also, double-check all the facts such as dates, names, and places to ensure accuracy.
Sharing An Obituary With the Community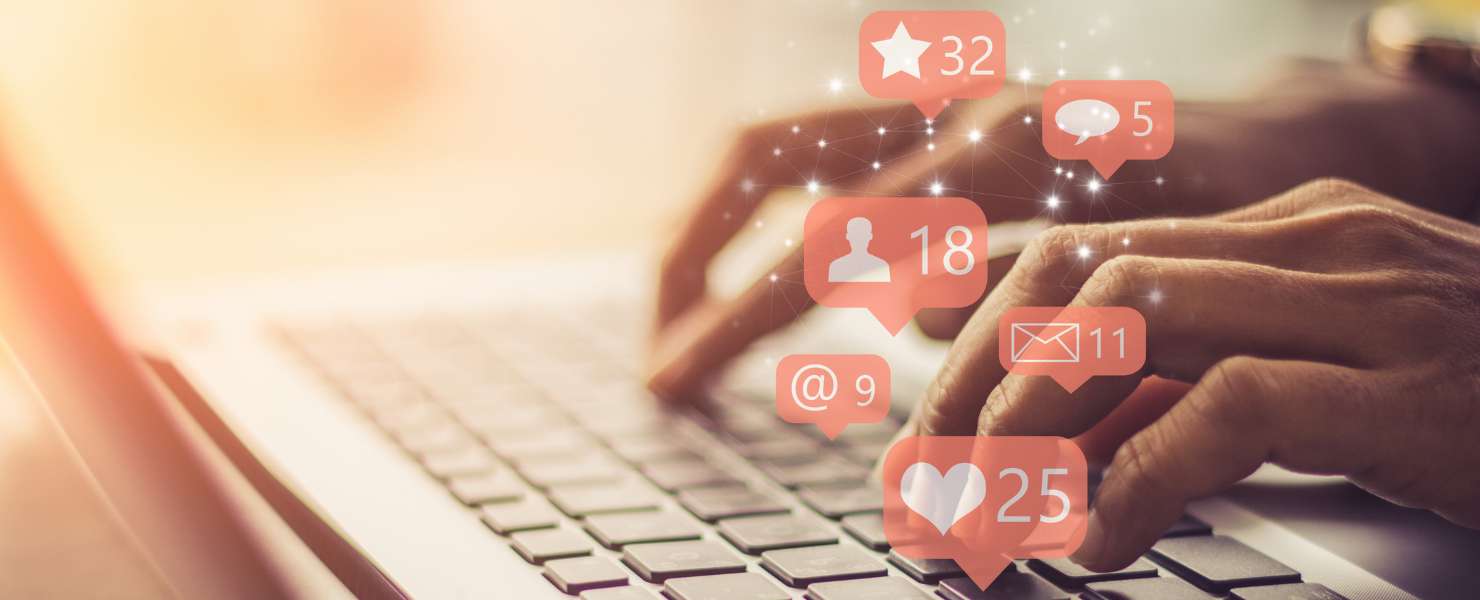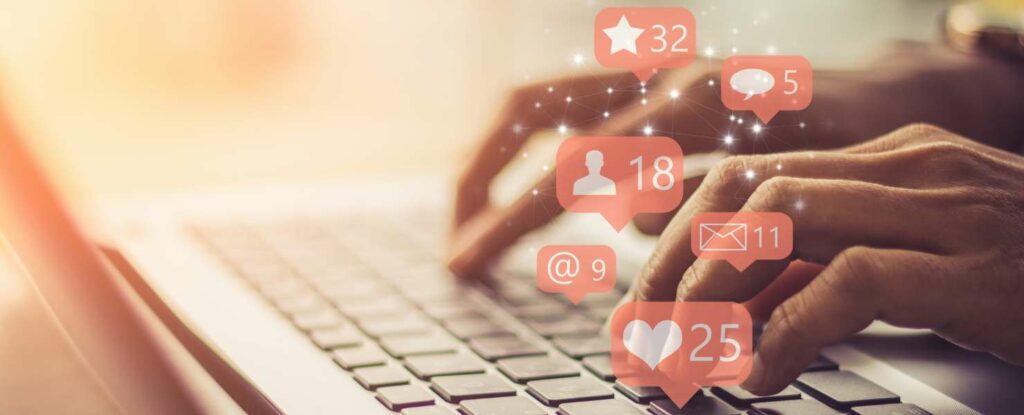 Once you have completed the obituary, sharing it through various channels can allow friends, extended family, and community members to pay their respects and learn about the life of your beloved parent. Traditional newspaper publications, as well as online platforms, make it accessible to those living both near and far.
Nowadays, sharing the obituary on social media platforms can further disseminate the message, allowing people to express their condolences and support virtually. This unified participation in honoring the memory of your parent can foster connections and create a lasting tribute to their life.
Obituaries can play a vital role in your understanding and expression of grief, as well as the preservation of your loved ones' memories. As your parents enter their twilight years, writing an obituary can be a meaningful way to pay tribute to their lives and ensure their legacy lives on. By understanding its purpose, following guidelines for content, dealing with emotions, and sharing it with the community, you can create an enduring testament to your parents and help the healing process for all who loved them.
Obituary FAQs
What is the cost of publishing an obituary?
The cost of publishing an obituary varies greatly based on the platform and the level of detail you wish to include. Newspapers usually charge a fee based on the length of the text and the inclusion of photos. Online platforms may have different pricing structures or even free options. It's essential to research different avenues and evaluate the costs against the potential reach and visibility of the obituary while keeping your budget in mind.
What Should be Avoided in an Obituary?
Be mindful of the personal information you include in the obituary. For example, avoid using any details that could be used for identity theft such as middle names and home address.
What's the difference between an obituary, a eulogy, and an epitaph?
An obituary, a eulogy, and an epitaph are not the same thing. An obituary is a written announcement of a person's death that is typically published in a local newspaper or through social media. A eulogy is a speech given at a person's memorial service in praise of them and their life. An epitaph is a phrase that is inscribed on a person's grave marker.
How Do You List Family Members in an Obituary?
Typically, an obituary will end with a list of your loved one's surviving close family members. The etiquette to writing this is to use the full name of the family member, his or her spouse's name in parenthesis, and their city of residence. For example, She is survived by her two daughters Patricia Mendel (Peter) of Atlanta, Georgia, Adel Barker (Kevin) of Summerville, Georgia, and her son David (Lisa) of Los Angeles, California.
Is there a limit to the length of an obituary?
There is no limit to the body of text for an obituary for a print newspaper. If the obituary is long, then it will run to more than one column. Nothing will be left out of your original submitted document.
Do you Legally Need an Obituary?
No. An obituary is not a legal document and is not required by law.
Examples of Obituaries
Here is an example of a classic obituary:
John Doe, a Loving Father, Devoted Husband, and Respected Community Leader, 1947-2023

It is with heavy hearts that we announce the passing of John Arthur Doe, who passed away peacefully on April 19, 2023, surrounded by his loving family. John was born on August 12, 1947, in Hometown, USA, to the late Michael and Mary Doe.

John is survived by his devoted wife of 45 years, Jane Doe; his cherished children, David (Laura) Doe and Jessica (Michael) Smith; and his adored grandchildren, Emily, Jack, and Grace. He is also survived by his caring siblings, Tom (Sue) Doe and Susan (Bill) Adams, and numerous nieces, nephews, and friends.

John was an exemplary man who touched the lives of countless people with his kindness, wit, and dedication. He was a loving father, a devoted husband, a loyal friend, and an active member of the Hometown community.

After serving in the military, John returned home and began a successful career in the insurance industry, where he quickly gained respect for his professionalism and integrity. Throughout his career, he mentored many young professionals, leaving a lasting impact on their lives.

John was an avid golfer and enjoyed spending time on the greens with his friends and family. His love for the outdoors led him to volunteer at the local parks and recreation department, where he played an integral role in the development of many community programs.

John's passion for giving back to his community was evident in his involvement with numerous organizations. He was a dedicated member of the Rotary Club, a founding member of the Hometown Historical Society, and an active volunteer at the local food bank. John's tireless work in the community earned him numerous accolades, including the Hometown Citizen of the Year award.

A celebration of John's life will be held on April 28, 2023, at 2:00 PM at the Hometown Community Center, 123 Main Street, Hometown, USA. In lieu of flowers, the family kindly requests that donations be made in John's memory to the Hometown Food Bank or the American Cancer Society.

John's memory will live on in the hearts of all those who were fortunate enough to know and love him. His spirit of giving, his unwavering dedication to his family and friends, and his passion for making a difference will be cherished and remembered forever.
Here is an example of an obituary that showcases a bit of humor:
Beloved Mother, Comedian at Heart, and Biscuit Enthusiast: Sarah "Sassy" Williams, 1953-2023

It is with a mixture of tears and laughter that we announce the passing of Sarah "Sassy" Elizabeth Williams, who left us on April 22, 2023, following a life filled with love, laughter, and an endless supply of quirky antics. Sarah was born on February 15, 1953, in Hometown, USA, to the late James and Margaret Johnson.

Sarah is survived by her adoring husband of 42 years, Thomas Williams; her loving children, Lisa (Robert) Thompson and Mark (Allison) Williams; and her sweet grandchildren, Lily, Sam, and Oliver. She is also survived by her devoted brother, Peter (Diane) Johnson, along with many nieces, nephews, and friends who felt like family.

Sassy, as she was affectionately known, was a woman with a heart as big as her sense of humor. Her infectious laughter and zest for life brought joy to all who knew her. Sarah was always the life of the party, and family gatherings were never complete without her famous, and occasionally infamous, practical jokes.

As a mother, Sarah's love and support knew no bounds. She was always there for her children, whether it was baking cookies for a school fundraiser or cheering from the sidelines at soccer games – usually while wearing a hat with a giant foam finger. Her unique parenting style, which included life lessons like "Always wear clean underwear, because you never know when you'll be abducted by aliens," will be remembered fondly by her children.

Sarah's career as a kindergarten teacher allowed her to share her love for learning and laughter with countless young minds. She had an uncanny ability to connect with her students, often using humor to ease their fears and make learning fun. Many of her former students still remember her fondly as the teacher who taught them to tie their shoes while singing the "Shoe-tying Boogie."

A celebration of Sarah's life, filled with stories, laughter, and her famous homemade biscuits, will be held on April 30, 2023, at 1:00 PM at the Hometown Community Center, 123 Main Street, Hometown, USA. In lieu of flowers, the family kindly requests that donations be made in Sarah's memory to the Hometown Children's Literacy Foundation or a charity of your choice.

Sarah "Sassy" Williams will always be remembered for her incredible sense of humor, boundless love, and her unique ability to turn even the most mundane moments into unforgettable memories. Her laughter will echo in the hearts of those who were lucky enough to know and love her, and her spirit will live on through the countless lives she touched.
Online Obituary Resources
The following resources may be helpful if you are new to writing obituaries: