When it comes to the human body, things don't work as well as they used to when we get older. Not only do we lose our hearing, eyesight, and hair as we age, but we can also lose our teeth. Even if we have dental work done to replace missing teeth, chewing difficulties can arise and chewing can even become painful. Before you know it, eating has become a never-ending chore with bland food that may result in inadequate nutrition and unnecessary illness.
Causes of Chewing Difficulties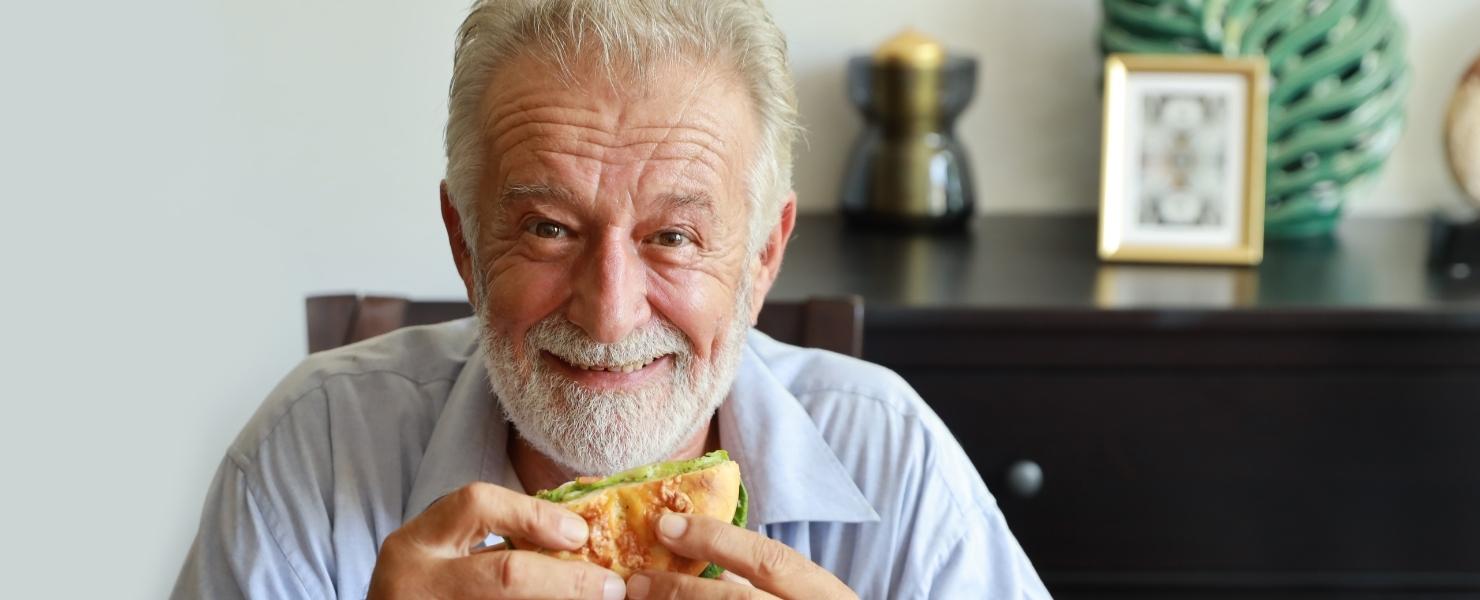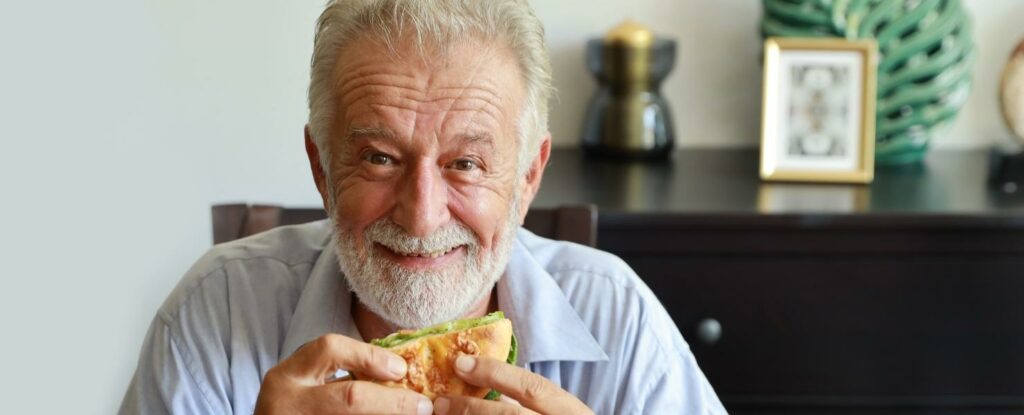 While some chewing problems are temporary, others may last a long time. Here are some of the reasons why you or a loved one may be having difficulty in chewing:
Medication causes dry mouth
Surgery on the mouth, gums, teeth, head, or neck
Reduced saliva production as a result of aging
Dementia-related complications, such as difficulty remembering to chew
Tooth decay or tooth loss is a problem that many people face.
Stroke
Cancer of the mouth
Periodontal disease
Cancer treatment side effects
Ill-fitting dentures
Seek Professional Assistance for Chewing Problems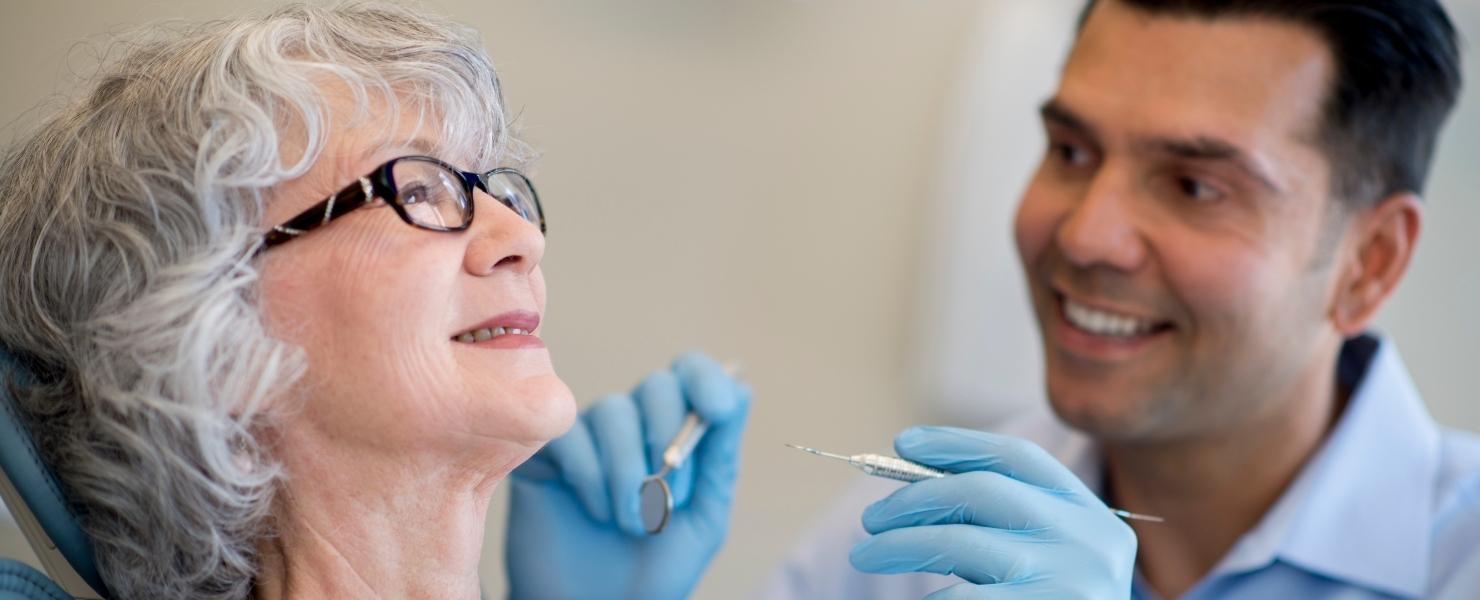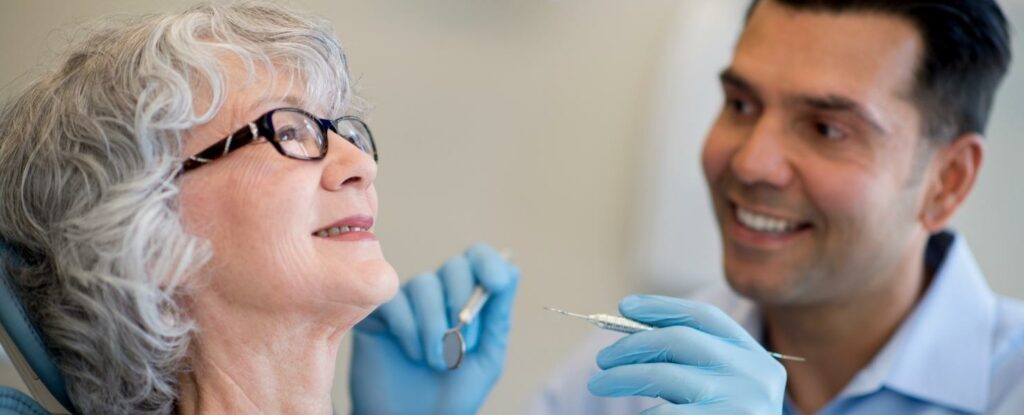 You will eat fewer foods if you are not chewing properly. This could result in nutrient deficiencies or weight loss. Even if you have difficulty chewing, it is critical to eat a well-balanced diet.
Chewing problems can be treated by health care professionals who specialize in eldercare. As a first step, you might want to consult with these people:
Dentist – to inspect the teeth and gums.
Speech therapist – to assist you or a loved one in using the muscles in the mouth and throat properly.
Dietitian – to learn about eating a healthy, balanced diet that includes a variety of soft foods.
Denturist – to ensure proper denture fit.
Meal Planning Tips for Older Adults with Chewing Difficulties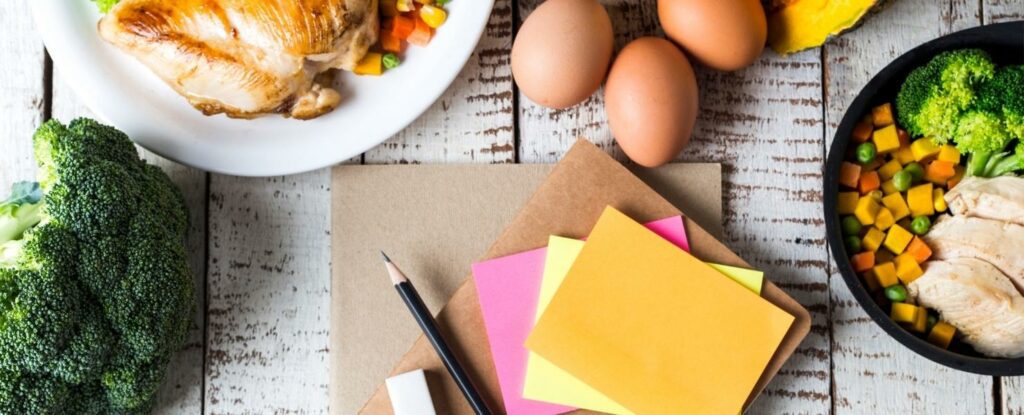 Coping with a sick loved one's difficulty swallowing can be frustrating and scary for everyone involved. Caring for someone we love entails nurturing and nourishing them, but caregivers may feel defeated if their ability to provide joy and care through food is removed.
Chewing difficulty is one of several causes of malnutrition in the elderly, but several practical solutions exist. Here are some more simple meal planning strategies for preventing and treating malnutrition in older adults who have difficulty chewing:
Provide a Soft Diet
This special diet is intended to help older adults who have difficulty chewing eat nutritious, balanced meals and avoid malnutrition. The best soft diet foods are soft and moist by nature, but they can also be chopped, ground, pureed, or mashed and moistened with water to make them easier to swallow.
A soft food diet should include at least the following:
Five servings of soft fruit and well-cooked vegetables per day
Vegetables, but don't forget to boil them. Eating raw carrots can cause a denture plate to come loose. Instead, thoroughly cook vegetables so that they can be consumed easily.
Select Softer Fruits: You should avoid eating fibrous or tough-skinned fruits like apples, pineapples, and celery. Avocado, papaya, and bananas are quick, easy, and softer options.
Two servings of protein, such as tender meat, poultry, or filleted fish

Hearty Stews and Soups: A bowl of delicious soup can pack a lot of nutrition. These options are soft, filling, and easy to eat.

Vegetarian options include eggs, beans, and lentils. 2 cups calcium-fortified dairy (cow's milk, rice milk, or soy milk). For each meal, choose from pasta, cereal, bread, potato, or rice.

Drink plenty of fluids, 8 to 10 cups per day, primarily water!
Increase Your Caloric Intake While Decreasing Your Volume
There are ways to increase nutrition without adding a lot of extra food for people who have a small appetite. For example:
Hot cereal can be sweetened with honey, molasses, or maple syrup.
To boost your vitamin intake, add pureed vegetables to your meals.
Powdered skim milk can be mixed into milk, milkshakes, cold and hot cereals, and other beverages.
Entrees and side dishes can be topped with additional sauces, gravies, and grated cheese.
Wheat germ can be added to hot and cold cereals, as well as baked goods such as muffins and bread.
Soak dry foods in low-sodium broth, sauce, salad dressing, soup, tea, or milk.
To moisten and enhance flavors, top foods with butter, margarine, oils, salad dressings, or sour cream.
Additional tips include:
Invest in a high-quality food processor or blender. Because it chops things into finer pieces, these handy kitchen tools can help with chewing problems when eating foods with a tough consistency.
To moisten meat, poultry, or fish, use gravy, broth, or sauce.
Before cooking, remove the skins and seeds from fruits and vegetables.
Eat semi-solid foods that are firm but not difficult to chew: bananas, tofu, and eggs.
Make milkshakes or smoothies with bananas, melon, frozen or hard fruit, such as apples.
Drink water while eating to keep your food moist.
Consume Smaller, More Frequent Meals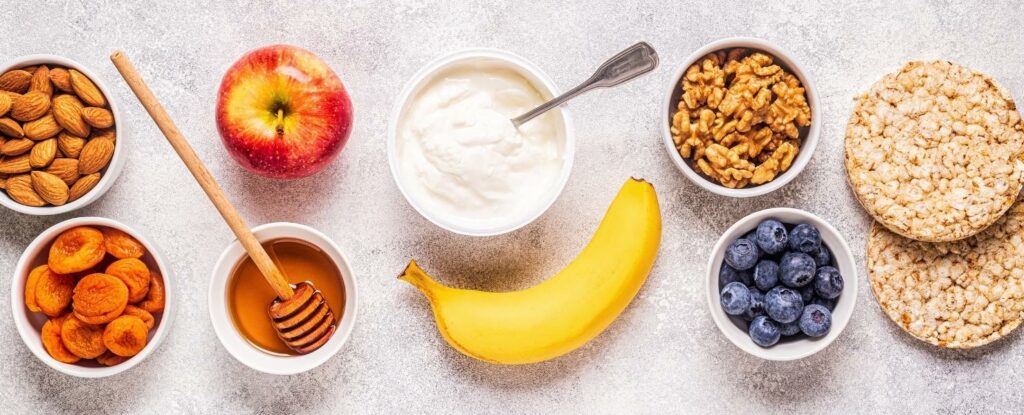 Large meals can be difficult to digest when chewing is difficult or painful. You can increase your nutritional value by eating nutrient-dense, easy-to-eat foods throughout the day.
Manage Low Saliva Production
If you or a loved one suffers from low saliva production, which causes food to feel dry in the mouth and difficult to chew, adding sauces can help. Acid, such as that found in lemon juice or vinaigrettes, can stimulate saliva production. People with chewing difficulties or low saliva production may benefit from nutrient-dense waffles, French toast, nutritious porridge, or dinner products.
Focus on the Following Nutritious Foods
Choose foods that are gentler on your gums but high in nutritional value, such as:
Cow's milk or substitutes such as cottage or ricotta cheese, yogurt, kefir, and pudding with grated, melted, or shredded cheese


Meat substitutes include mashed canned fish, filleted fish, stewed or braised meat, ground meat or poultry, eggs, tofu, nut butters, hummus, and beans.


Soft bread, pasta, brown rice, quinoa, oatmeal, polenta, millet, tapioca, and cereal softened in milk are examples of ideal grain products.


Vegetables can be steamed, grilled, boiled, or roasted. For the most nutritional value, choose brightly colored options such as carrots, peppers, sweet potatoes, beets, broccoli, and so on.
Model Recipes
1. Yummy Creamy Polenta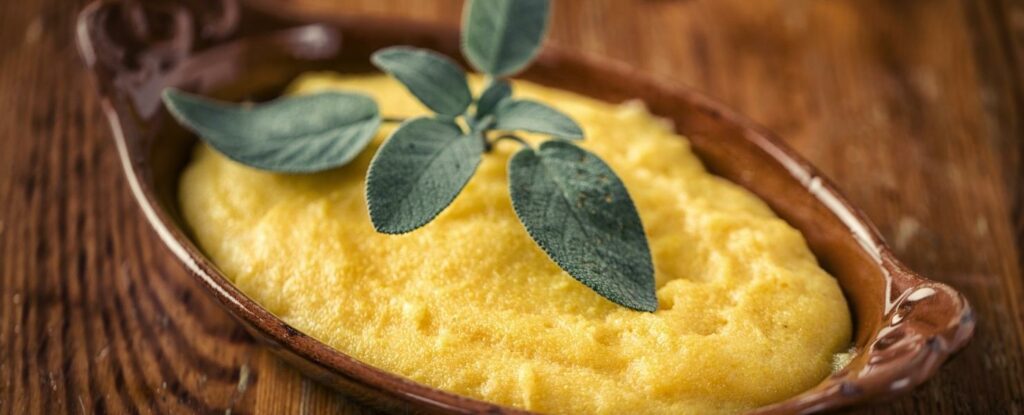 Whole milk (750 mL)
75g freshly grated Grana Padano or Parmesan cheese
1 crushed small whole garlic clove
salt and white pepper
75g polenta (quick-cooking)
1 small bay leaf
100ml heavy cream
a pinch of nutmeg
Bring the milk to a boil before adding the bay leaf, garlic, nutmeg, salt, and pepper to taste. Cook for 5 minutes. Remove the garlic cloves and bay leaf with a slotted spoon. Slowly whisk in the polenta (pour it in in a steady stream while whisking the whole time). Cook the polenta over low heat for 10 minutes, constantly stirring to prevent it from sticking. After adding the cream and cheese, cook for another 2-3 minutes. Serve with cornbread or crackers while still warm.
2. Vegetable and Ground Beef Soup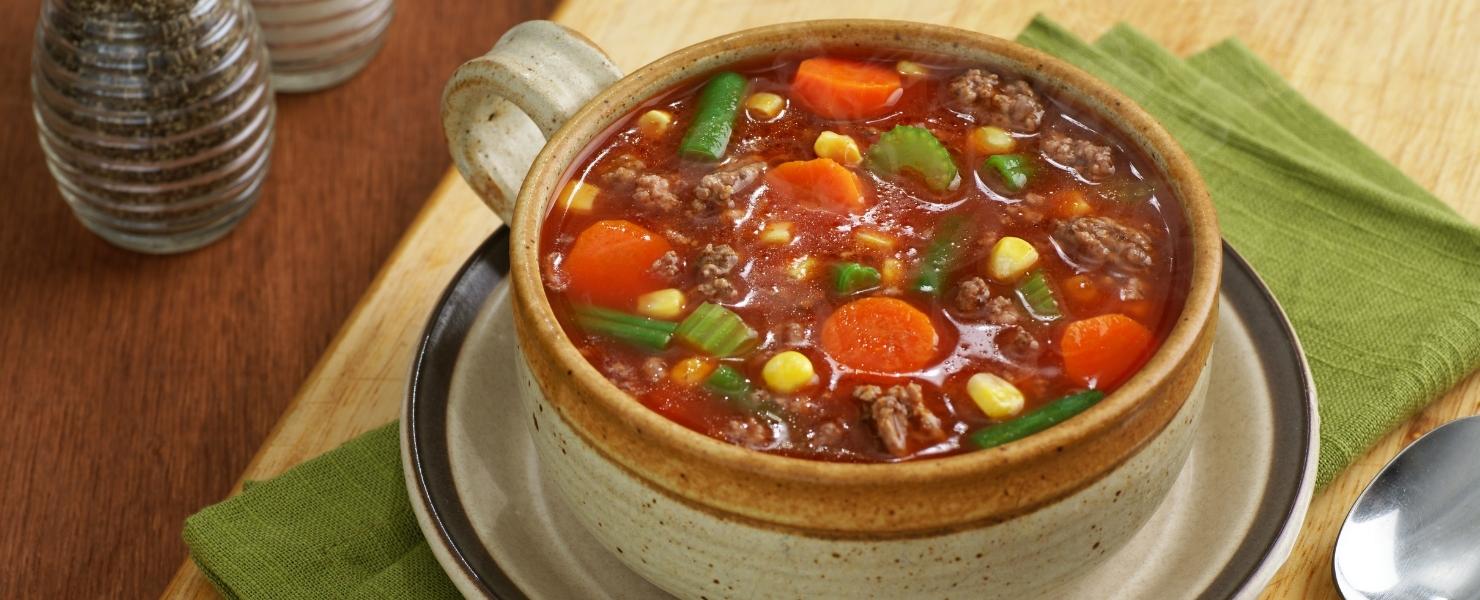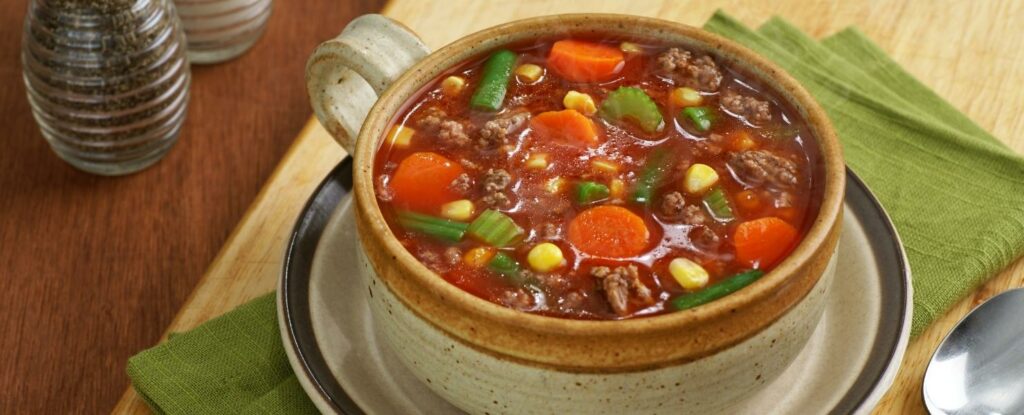 2 Cups Water
1 Tablespoon Flour
1/2 Chopped Onion (whole)
1 tsp Chili Powder
1 lb. ground beef
1/2 tsp Italian seasoning (double the amount if desired)
1/4 tsp Red Pepper Flakes (optional)
1/2 tsp. Garlic Powder
1/4 tsp. Celery Seed
1 tin (10 1/2 oz.) beef broth
1 can (10 oz.) green chile-flavored tomatoes, such as Rotel
2 cans (15 oz.) whole new potatoes, peeled and cut into bite-sized pieces
1 tin (8 oz.) tomato sauce
1 cup macaroni elbow
1 frozen mixed vegetable bag (approximately 12 oz.)
Brown the ground beef and onion in a large soup pot over medium heat. Drain the grease after the meat has been browned and the onions have softened. Stir in the flour until it is completely incorporated.
Cook for 20-25 minutes on low to medium heat with the other ingredients except for the macaroni. Then add 1 cup elbow macaroni and cook for another 8-10 minutes, or until the pasta is tender. Seasoning can be adjusted to your preference.
Final Thoughts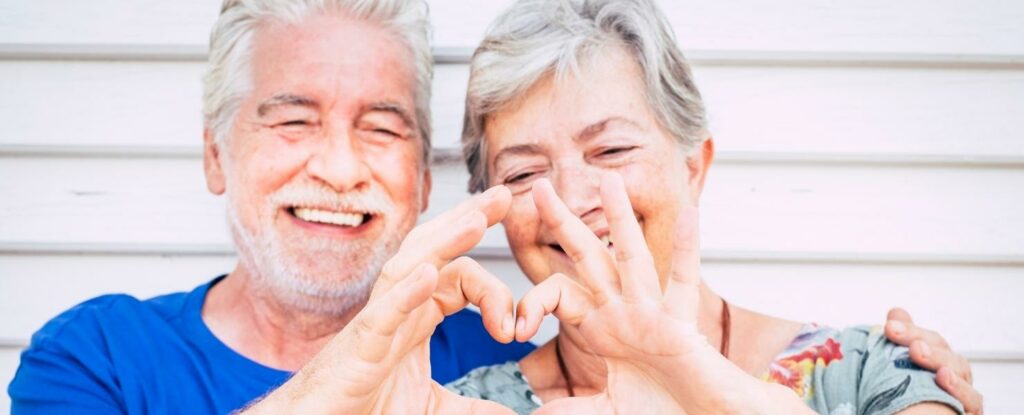 If you or a loved one is going through age-related physiological changes that make eating well difficult, try these simple steps to make mealtimes more enjoyable. To reduce their risk of malnourishment and constipation, ensure their diet is well-balanced and contains the necessary nutrients, fluids, and fiber.
If chewing becomes difficult, seek advice from a qualified speech therapist on making things better. They may prescribe specific meal textures to make chewing safer and a lot easier. Paying close attention to oral health by brushing and flossing daily and getting regular dental check-ups is extremely beneficial.
Finally, if you or a loved one has difficulty chewing, swallowing, or eating in general, don't be afraid to seek professional help. Prompt medical attention can mean the difference between a thriving dotage full of meaningful activity, continued food enjoyment, and wonderful memories.