Vincent van Gogh once said that "great things are done by a series of small things brought together".
We can relate.
As caregivers, our days are often weighed down by the big matters. We worry about the ultimate goal – keep mom or dad safe, sound, and healthy as possible. It's a stressful and often impossible task. But if we break it down into the small things, it all becomes much more manageable.
This is why we're so excited about adding notes and lists to WayWiser.
Using Notes and Lists to Your Advantage as a Caregiver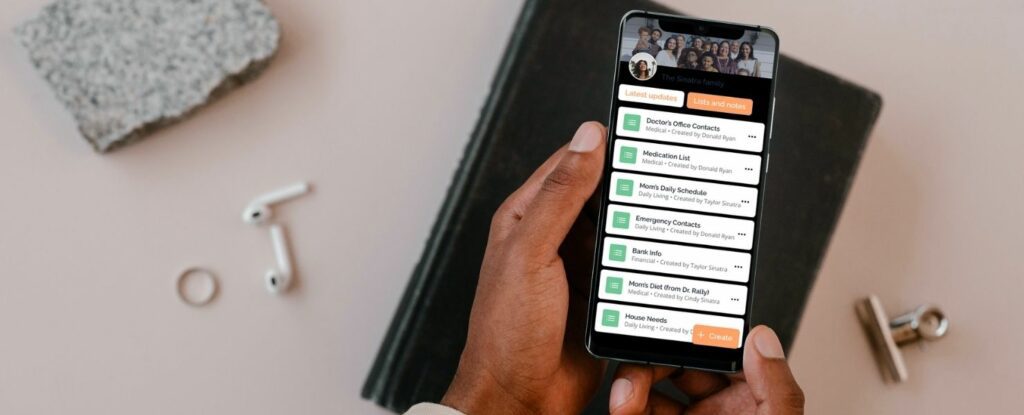 Notes and lists are a perfect example of small things coming together for one great accomplishment. Notes and lists can help us organize our thoughts. They can help us focus on the need-to-dos and sift out the want-to-dos. They serve as a perfect memory when our minds are scattered. They provide an opportunity to jot down quick thoughts or to slowly track habits and conditions over a long period of time. Ultimately, they are simple tools that help solve complicated problems.
Recently, we released a feature on WayWiser that allows us to write notes and lists, share and collaborate on them with the people in our Trusted Circles, and take them with us anywhere we go, near or far.
It's fantastic.
Ideas for WayWiser's Notes and Lists Tool
Some of the things that the caregivers here at WayWiser use these shareable notes and lists for include jotting down mom's medical history and a list of medications so that the information is always at hand, no matter who is taking her to the doctor that week.
We share lists about items that need to get done around dad's house, like fixing the washing machine or installing a handrail next to the toilet to help him get up and down. We're even collaborating on lists of television shows that we think our parents might enjoy so we aren't spending hours sifting through Netflix when we need to find some entertainment for them while we get other work done. 
A few other ideas we've heard thus far for sharing notes and lists as caregivers are:
Tracking mom/dad's eating habits over time.
Creating a reusable list of daily caregiving to-do's.
Storing emergency contact information.
Listing out the names and numbers of home maintenance folks like gardeners, dog-walkers, or plumbers.
Jotting down things you need to buy for your parents or even gift ideas for the holidays.
Listing out favorite foods or food allergies.
Listing out and checking off medications for daily care.
Being able to easily create, store, find, and share these notes with siblings, neighbors, paid caregivers, or anyone who might be stepping in to help out for a few days is priceless.
Like each brush stroke that Van Gogh placed on canvas, every note is a small thing. But when you add up those notes – and also include shared calendar events or daily caregiving updates in your Trusted Circle's feed – an entire painting comes to life.
We're excited for this new feature and hope that you are as well.
If you aren't already using WayWiser for your caregiving collaboration, you can sign up for free right now. Download the app right on your phone or log in using your web browser.