The amount of money lost to fraud each year is staggering. Americans lost $5.8 billion to fraud in 2021, a record amount, according to the Federal Trade Commission. That was a 70% increase over the previous year. The median amount of money lost increased with age, reaching $1,500 for those 80 and older compared with $500 for those in their 20s, the AARP reports.
If you care for an older adult and are worried about them having their hard-earned money stolen by a scam artist, it's time to talk to your parents about fraud and scams.
However, for several reasons, this could this become a sensitive topic for many of our parents. There are a few reasons for this:
If they've fallen victim to a financial scam already, they may hesitate to tell you about it out of embarrassment.


They want to feel in control of their money. If someone else tells them what to do with it, they may feel as if it threatens their independence.


They may feel confident in their ability to determine a scam versus a legitimate request. However, their knowledge may not account for the constantly evolving nature of scams in today's tech-centered world.
How to Talk to Your Parents About Fraud and Scams
Here are a few tips to facilitate a discussion about scams with the older loved one in your life:
Start with an open discussion. It can be as simple as asking what they know about scams or fraud, or if they know of friends who have fallen victim to scams. You can also bring up recent examples of scams (see the examples later in this story) and ask their opinion on them. To broaden the discussion, you can focus on why questions. For instance if there's a letter claiming they've won a sweepstakes, ask why it's problematic. (Answer: Because they never entered the sweepstakes in the first place.) You can broaden your discussion from there. 


Ask them about scams and fraud from when they were growing up. This helps to continue the discussion about the topic without sounding as if you're dictating what they should do. By finding out what scams were common in the past, you can tie the topic to today's latest scams. 


Tap into their judgment and expertise. Share a couple of scenarios about scams that are targeting older adults nowadays. Ask how they would handle these scenarios. Praise their hypothetical decision-making as needed, or guide them to other choices. Need some recent scam examples? See the story section below.


Arm them with information. If the older adult in your life is the type of person who'd rather do their own research, lead them to some of the websites with reliable information about scams. These sites include:
Here Are Some of the Most Common Scams, Many Targeting Seniors
If you're looking to talk to the older adult in your life about examples of recent scams, particularly ones targeting seniors, here are a few examples:
Apartment Rental Scams. With high inflation right now and higher costs for rentals, it seems like a real find to come across an ad for a rental unit with an unbelievable price. Yet if it sounds too good to be true, then it probably is.That's what's happening with rental scams around the country. A scammer will have an online ad for a rental unit at an incredible cost. An interested renter will pay money in advance for the unit, only to show up and then realize it wasn't legitimate offer. The scammer manages to pull this off by using a real ad for a rental but changing the contact information. Be cautious of rental offers at an unusual price, a rental ad with many grammar errors, or a landlord who seems particularly urgent to rent.


Gift Card Scams. These scams, which often target older adults, involve a thief contacting an individual, claiming to be a grandchild or other relative. They try to catch the victim off guard and send them into an urgent frenzy, claiming they are in jail or have been kidnapped. Or, sometimes it is less about fear and more about confusion. Either way, the scam artist will claim that they need the victim to purchase gift cards from a large chain (like WalMart) and send photos their way. Before there is a chance to figure out what's going on, the scammer has spent the money.


The Grandparent Scam. Similar to the gift card scam, this one involves fear. The victim will be contacted by someone and they will claim to be a grandchild, nephew, or another younger relative who will claim the need for help. They will muffle their voice or send text messages claiming it is from a new phone, or even a prison phone, and ask for money or otherwise from the unsuspecting victim.


Home Repair Scams. This is less of a pure scam and more of older adults being taken advantage of, hence why it is so important to talk to your parents about fraud as they get older. This scam is simply a crime of opportunity. An unscrupulous plumber, carpenter, or any home repairman will notice the signs of cognitive decline and convince your aging parent that a quick $200 fix won't solve their problems. Instead, they lock them into huge renovations or even monthly services that are absolutely unnecessary, costing them thousands for work that didn't need to be done.


The free COVID-19 home test scam. The federal government has free COVID-19 tests available, and scammers have used this to their advantage. While the real tests from the government are available on the sites covidtests.gov and special.usps.com, cyber scammers have used similar sounding websites to obtain personal information. Once a name or email gets in their database, a person may receive "phishing" emails that attempt to get more information or that plant malware (a bad type of software) to search through files on the person's computer. This is just one of several COVID-19 scams that have occurred over the past couple of years. 


Inheritance from a long-lost relative. Did Aunt Betty from Iowa die and leave you a pile of cash? Probably not, but that's what some scammers want you or your older loved one to believe. The Federal Trade Commission reports of people receiving letters in the mail from a law firm that says they are seeking the heir of a multimillion-dollar inheritance (some of these letters may come from a U.S. address, and some may come from Canada). The "lawyer" in the letter offers to split the inheritance between you, the law firm, and some charities. The catch? You have to keep the information secret, and you need to reach out to the "law firm" immediately. When you reply, they will ask for Social Security and bank account information. 


IRS impersonator scam. One scam that commonly targets older adults and immigrants is that of an intimidating IRS officer calling someone on the phone. During the call, the "officer" threatens jail time, deportation, or driver's license revocation. The goal is to obtain personal information. The IRS reminds everyone that the first contact they will make with you is typically by mail, not phone. Ignore the threat, and hang up the phone. For those who are 65 and older can use a special IRS Form 1040-SR, designed for seniors. 


3 Ways to Protect Your Parents Against Fraud and Scams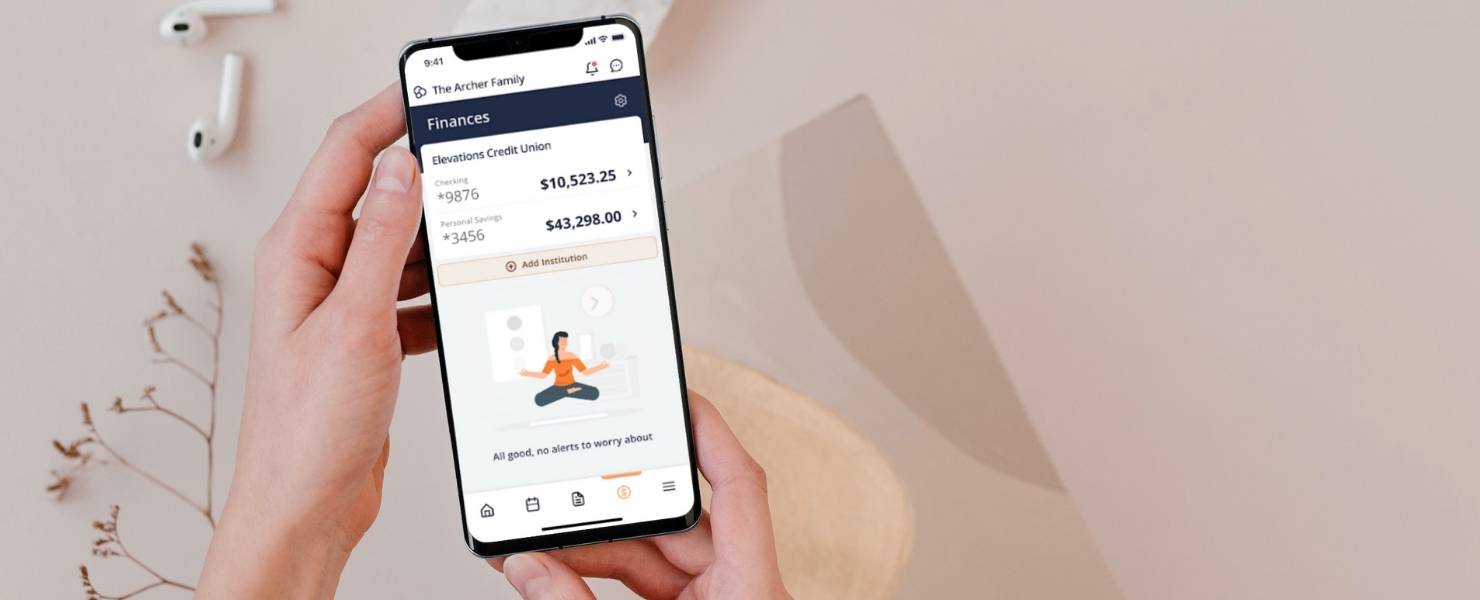 Connect Your Family on WayWiser. The best defense against fraud and scams that target older adults is creating a Trusted Circle on WayWiser. On WayWiser's platform you can not only communicate and coordinate about any care needs, but you can monitor finances, set custom alerts, and share any information that looks a bit suspicious with your family to get to the bottom before it becomes a larger issue.


Let your aging loved one know they should never give out personal information over the phone. This includes their Social Security number and bank account information. If they question whether or not a call is legitimate, they can call the organization that the caller claims to represent.


Put your loved one's address on the Direct Marketing Association's opt-out list. This will help them avoid receiving junk mail from legitimate businesses. So, if they do receive junk mail, then you should be suspicious.


Register their phone numbers for the Federal Trade Commission's Do Not Call list. Similar to the Direct Marketing Association's opt-out list, the Do Not Call list will protect them from receiving marketing calls from legitimate vendors. If they receive a telemarketing call after their first month on the list, they can report it to the FTC.