Young or old, we're all using cell phones these days more than ever. More importantly, as we age, communication becomes vital in our fight to avoid scams or exploitation.
With so many phone options out there, it can make you question which of these handy devices is actually one of the best cell phones for older adults.
As an older adult, you may have special features that you want on your phone, such as the ability to easily video chat with grandchildren or the option for large, easy to use buttons.
Let's take a closer look at four of the best cell phones for seniors, although we'll start off with some features you may want to consider having no matter what cell phone you choose.
Best Cell Phone Features for Seniors
As you choose the best phone for your needs, consider the features that will make your phone as easy to use as possible. For older adults, these cell phone features may include:
A bigger display screen.
Bigger phone buttons (this is important if you have dexterity issues).
Reliable, loud sound so you can hear things.
Larger keys.
A long battery life.
Reliable support to help you understand how to use your phone's many features.
Great Flip Phones for Older Adults
Here are details on two great flip phones that land on our list of the best cell phones for older adults.
Lively Flip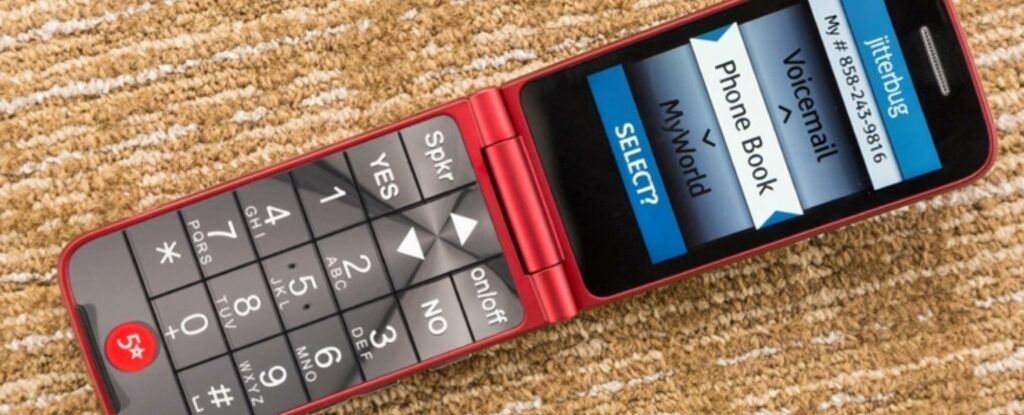 Lively, formerly known as Jitterbug, has a reliable flip phone called the Lively Flip for just $99.99. It has several features that are great for older adults. They include:
An emergency button so you can get help if you need it.
16GB of storage, which is a lot for a flip phone. This will help you to store those grandkid pictures.
Amazon's Alexa Virtual Assistant.
A battery that can last for 12 hours of call time or weeks in standby.
Speakers that are compatible with hearing aids.
Large buttons.
A magnifying screen.
Cell phone plans that are as low as $14.99 and $19.99 a month.
Consumer Cellular Link II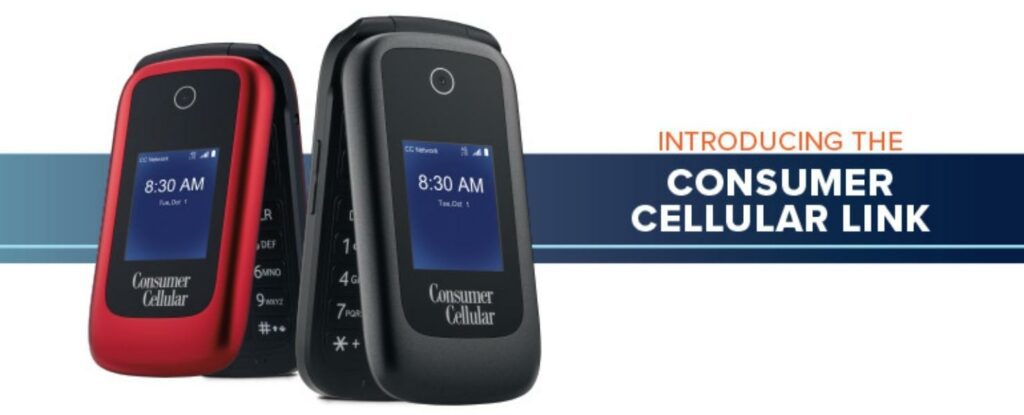 Another flip phone option that is affordable and simple is the Consumer Cellular Link II. Consumer Cellular focuses on phones and cell phone plans that are good for older adults. Some key features of the Consumer Cellular Link II include:
A large and easy-to-use keypad.
Bluetooth capacity.
FM radio.
A 2.8-inch main display screen and 1.7-inch external display screen.
Long battery life, with 14 hours of talk time and 16 days of standby time.
M3 and T3 hearing aid compatibility.
Great Smartphones for Older Adults
When considering the best phone for an older adult, it's important to consider both their cognitive and physical abilities. If dexterity is an issue, using the small, virtual keyboard on many smart phones can prove difficult. Similarly, if they aren't accustomed with smart phones, or are experiencing a decline in their cognitive capacity and you may be worried that the complex system could confuse them.
Before diving into these two picks for the best smartphones for older adults, consider one of the general smart phones on the market, but look into their accessibility options.
Samsung's Galaxy phones offer a hidden easy mode that can be enabled to simplify their technology. Easy mode will automatically enlarge most of the screen content, making it easier to read and touch. It will also simplify the options and even increase the images for contacts, allowing older adults to use the phone without confusion.
Not quite as "easy", but Apple also offers a feast of accessibility features that you can turn on or off. You can add voice overs, zoom functions, larger text, and so much more. You'll just need to dive in and adjust the settings manually.
If you're looking for a smart phone for an older adult, try one of these.
Lively Smart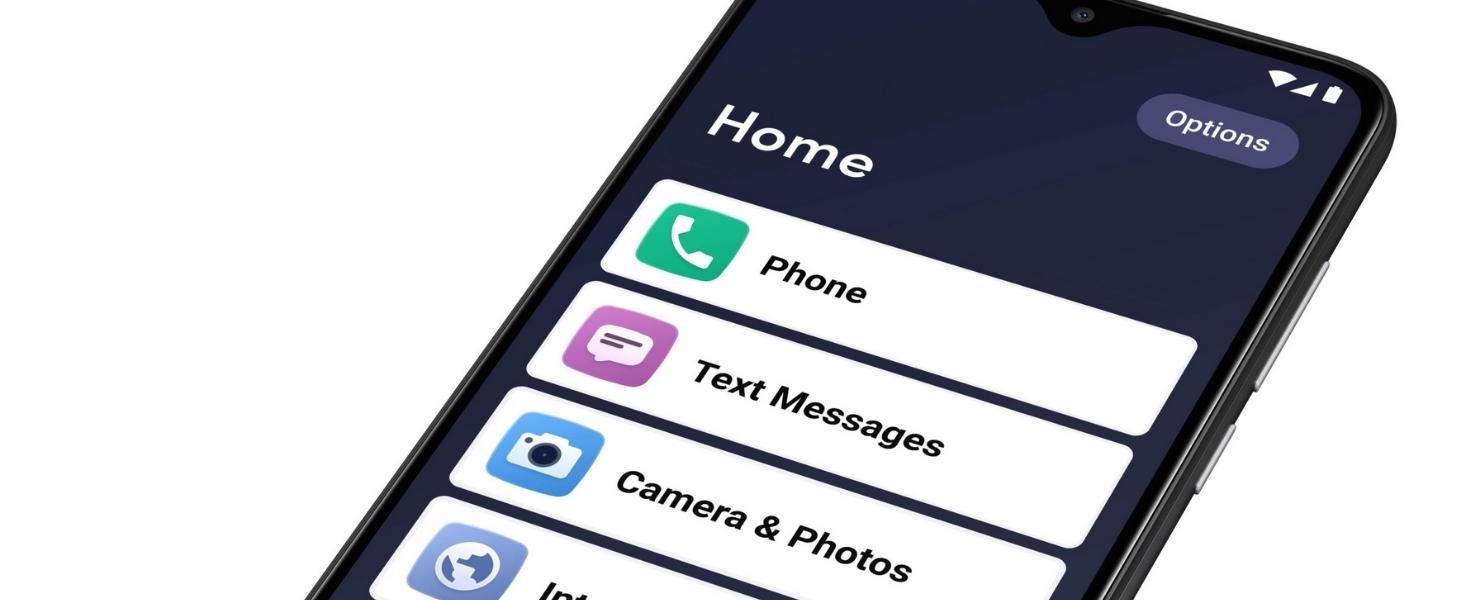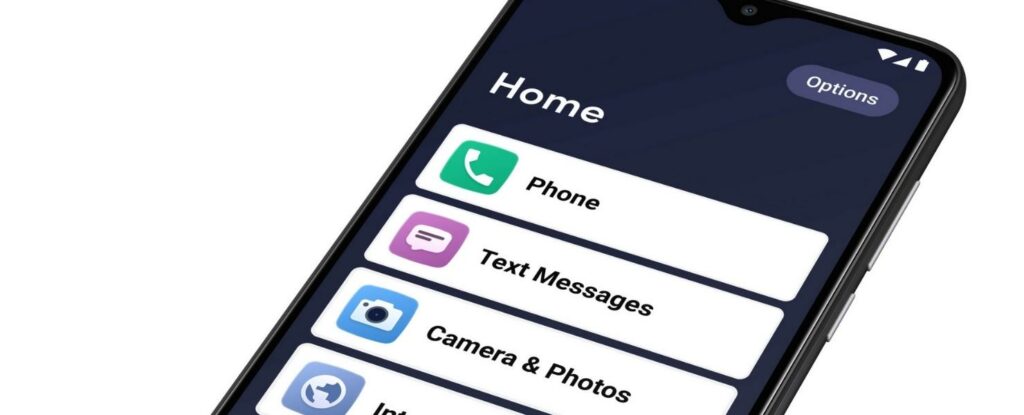 If you'd rather go with a smartphone, then Lively has another phone called the Lively Smart that has the look of a smartphone but even better ease of use. Here are a few of the Lively Smart phone features that are ideal for older adults:
A 6.2-inch screen.
Video chat capacity.
A list-based menu with clear icons.
Voice to type capability. This means you can speak into the phone and it will type what it hears.
Maps and directions capability.
Lively health and wellness services such as an Urgent Response, 24/7 access to operators, and a ride scheduling service available through a partnership with Lyft.
Apple iPhone SE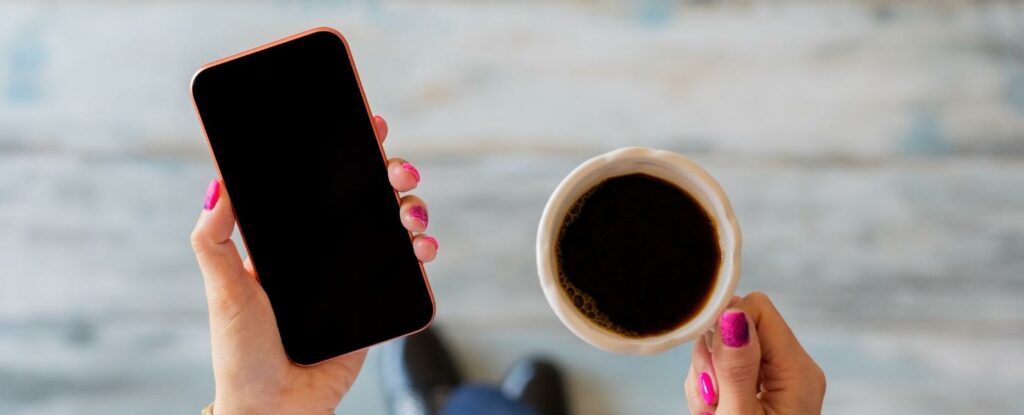 Want to get an iPhone without the high price typically involved? The Apple iPhone SE is the way to go. Although it's not cheap, with a starting price of $399.99, that still is a couple of hundred dollars less than some of the newer Apple iPhones. You get many of the features that people love about iPhones without the extra cost.
Here are just some of the features of the Apple iPhone SE:
256 GB of storage.
Video call capacity.
A high-quality camera.
Built-in voice assistant.
A retina HD display, which will display screen images more clearly.
Access to thousands of apps.
Fingerprint ID feature.
Hearing aid compatible.
A wide 4.7-inch screen that is easy to hold or grip.
Keep in mind that this is still a smartphone so if you haven't regularly used smartphones, you'll have a learning curve with this phone. However, you may find that you will fall in love with the iPhone SE after getting technical support from a younger family member or from organizations that specialize in technical support to seniors.
A Few Parting Tips When Choosing Cell Phones for Older Adults
No matter what type of phone you choose, keep these tips in mind to ensure the best phone match:
Shop around with a few different carriers to find the best cell phone plan for you.


Double check service in your area. You could buy the best phone around, but if the cell service is spotty where you live or work, you'll face a lot of frustration. When signing up with a new cell phone plan, ask about its reception in your area.


Consider cell phone companies geared toward older adults, such as Consumer Cellular and Lively. Here is more information on cell phone plans that target seniors.


Find someone you can lean on for tech support. This could be a tech-savvy younger family member. Or, there are organizations like Teeniors, which connect teens with seniors who need tech support and that you can use virtually.
Don't neglect the importance of a phone if you are short on cash. Here is a link to information on getting a free phone if you are a senior and qualify for certain aid.