The holidays will be here before we know it and it can be tricky to find the best gifts for older parents. So we've put together a list of our favorite choices that make great gifts for the ones you love, at any time of year.
A Monthly Subscription Box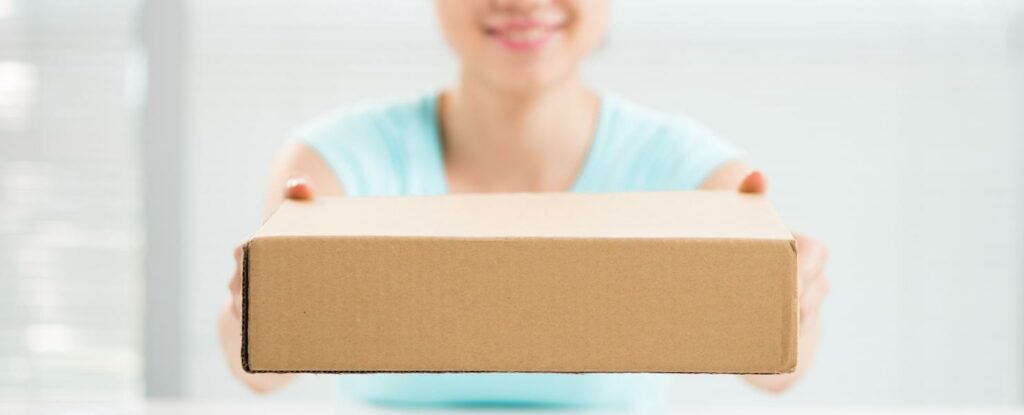 This is the perfect gift for someone who has everything. These days you can find a subscription box that caters to every taste and interest. For example, if your parents are coffee lovers, you can sign them up for a Coffee of The Month Club, so they can receive different coffees from around the world each month, or if they enjoy crafting, you could get them an Adults & Crafts Crate. There are many different subscription boxes to choose from including flowers, tea, candy, underwear, jewelry, and cocktails.
A Robo Vacuum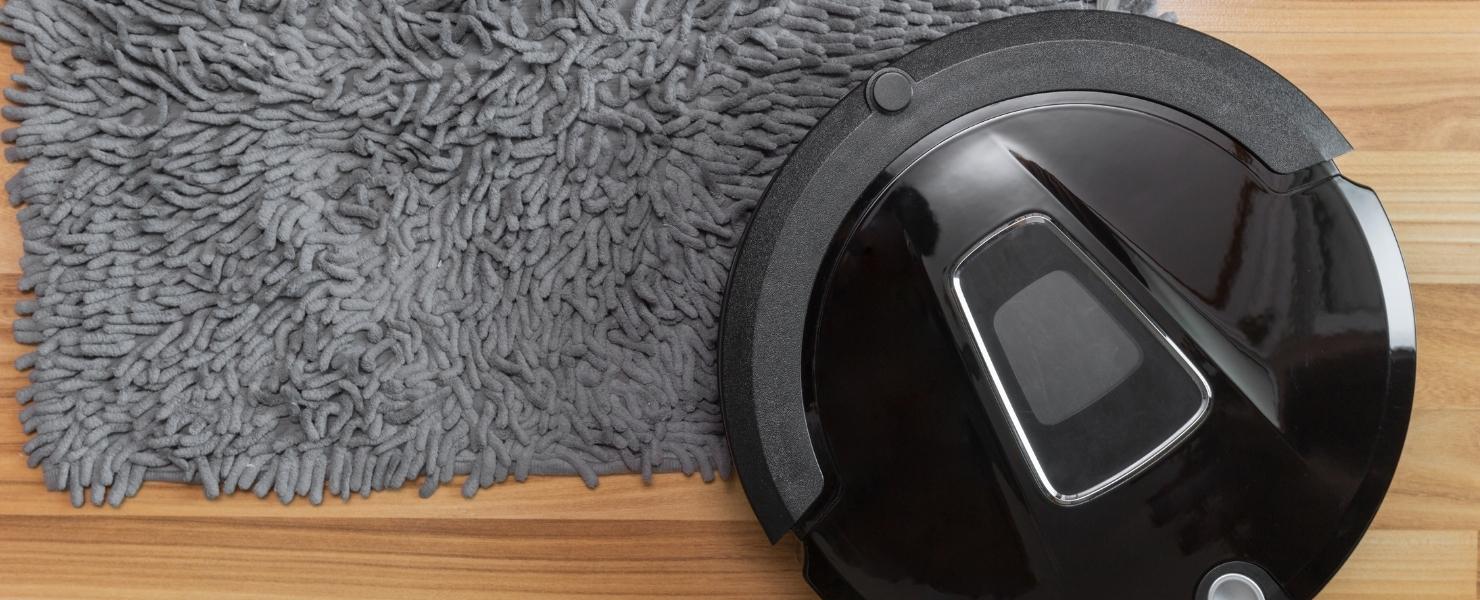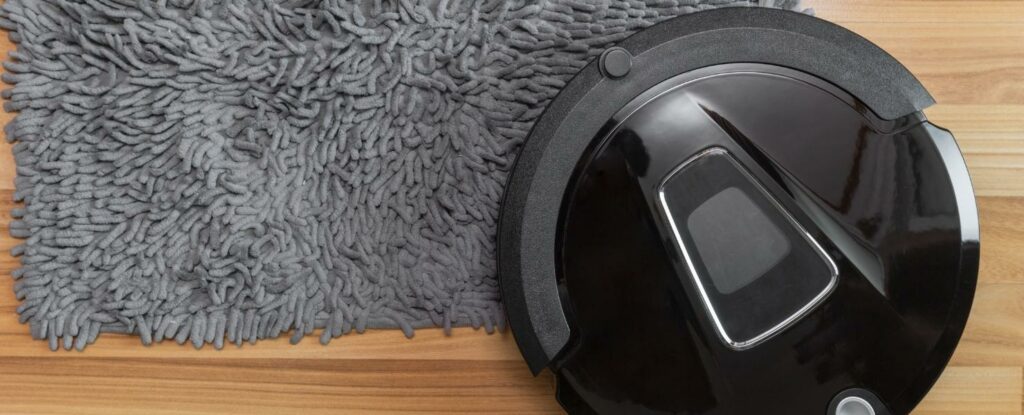 Let's face it, no one actually enjoys vacuuming. With a robot vac, your parents never need to do their own vacuuming again. The BoostIQ RoboVac 30C operates with Wi-Fi and is self-charging. It also comes with boundary strips so you can allocate a certain area. The RoboVac can handle all floor types including laminate, carpet, tile, and hardwood.
Crafting Supplies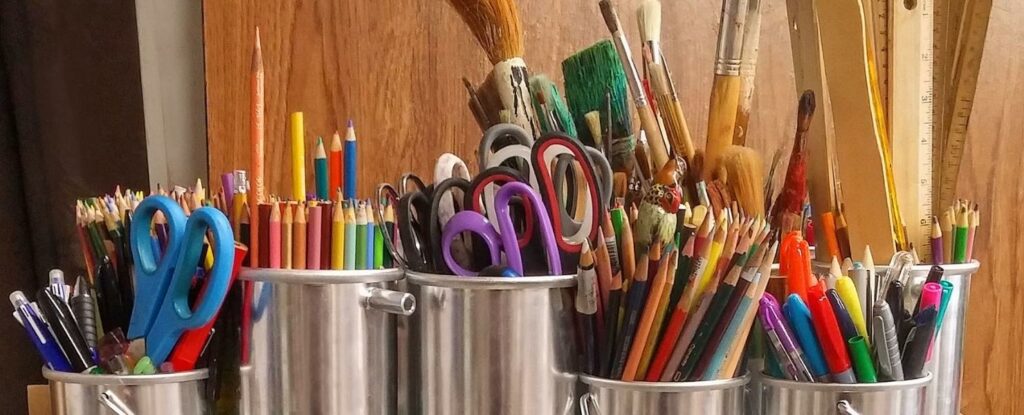 Crafting is more than just fun. It can be one the best gifts for older adults. Crafts are great for those who are retired and looking for something enjoyable to do in their spare time and on top of that, keeping your parents' minds at work can help them stay healthier longer as they age. We have a whole separate list of some of the best crafting ideas for older adults right here.
A Pillow Massager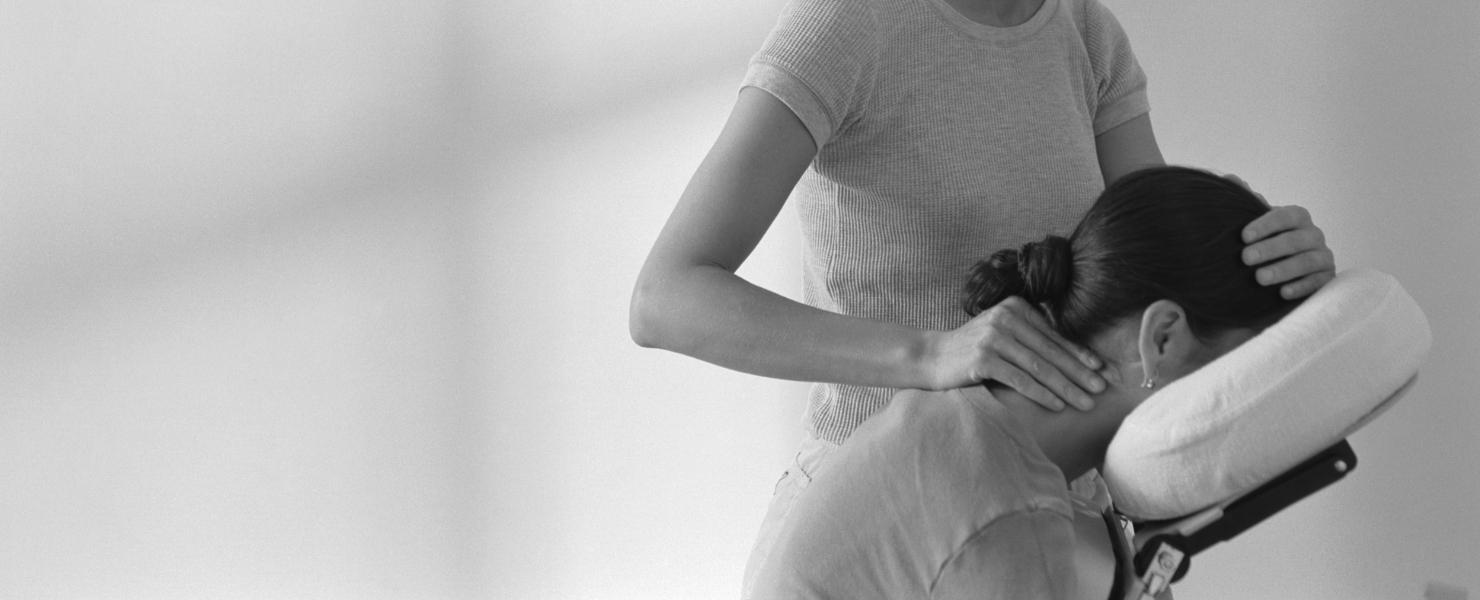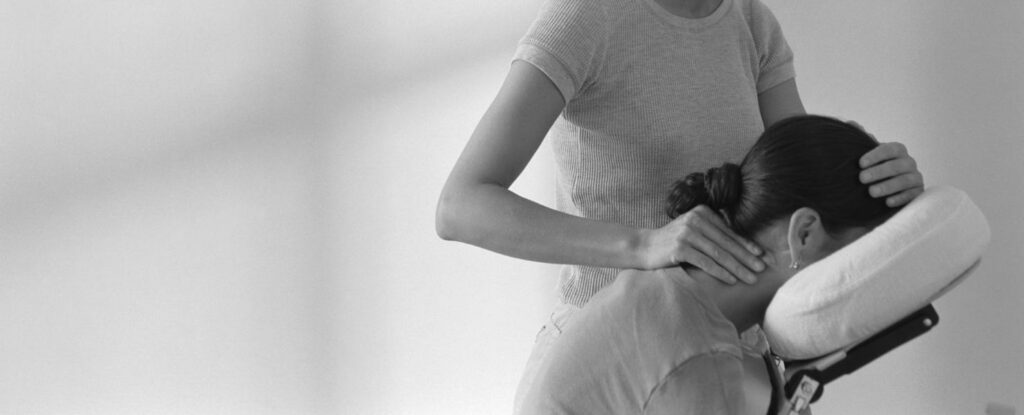 There's nothing quite like a pillow massager to soothe aching muscles. The Zyllion Shiatsu Massager can melt away discomfort with its deep-kneading Shiatsu massage nodes. It can be used on the calves, neck, upper and lower back areas, and abdomen. It has an adjustable strap so it can be attached to a comfortable chair. It's great for easing muscle tension and has a built-in overheat protection device and a 20-minute auto-shutoff feature.
A Kindle Reader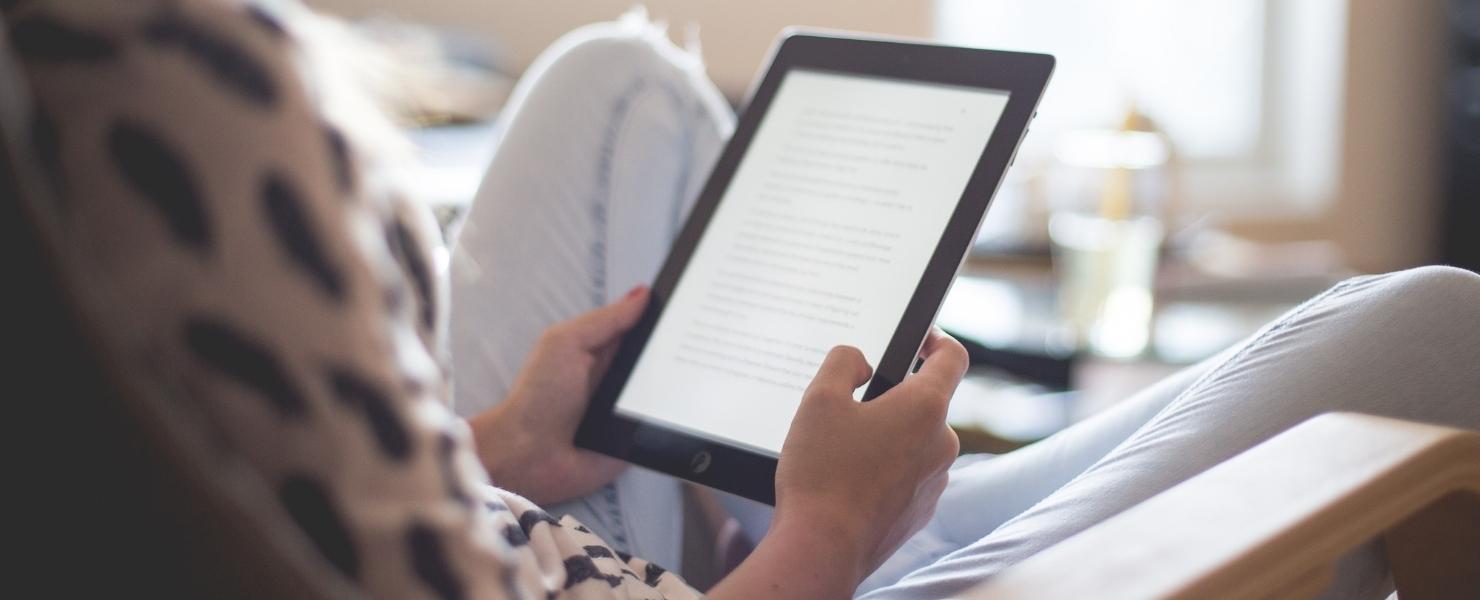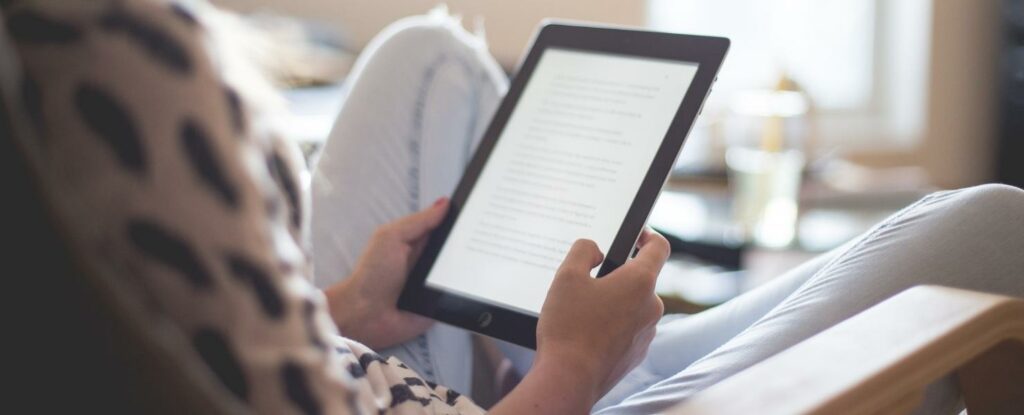 If you have parents who love to read, a Kinder reader is a great and affordable gift. You can store thousands of books on one slim, portable device. Many books are free, and the new Kindle Fire editions also have movies, TV, games, and magazines. You can also subscribe to Kindle Unlimited and download ten free books at a time.
An Online Class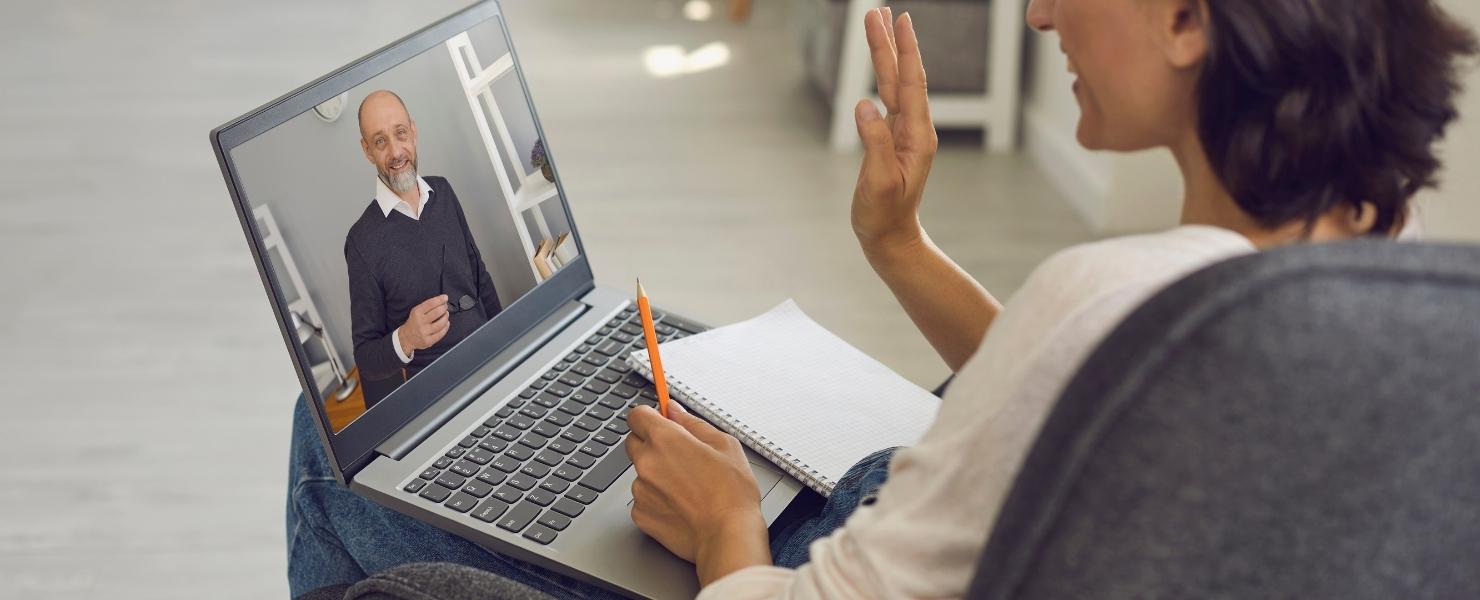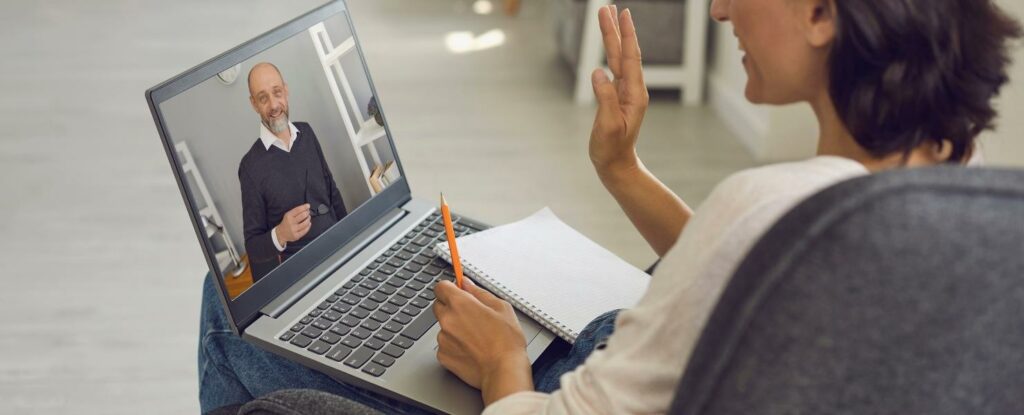 Perhaps your parents are looking for a new hobby or they are interested in learning something new. Why not sign them up for a Masterclass? There are hundreds to choose from in a wide range of interests, including Storytelling Through Portraits, Restaurant Cooking At Home with Gordon Ramsey, and Chess with Gary Kasparov.
A Heated Mattress Pad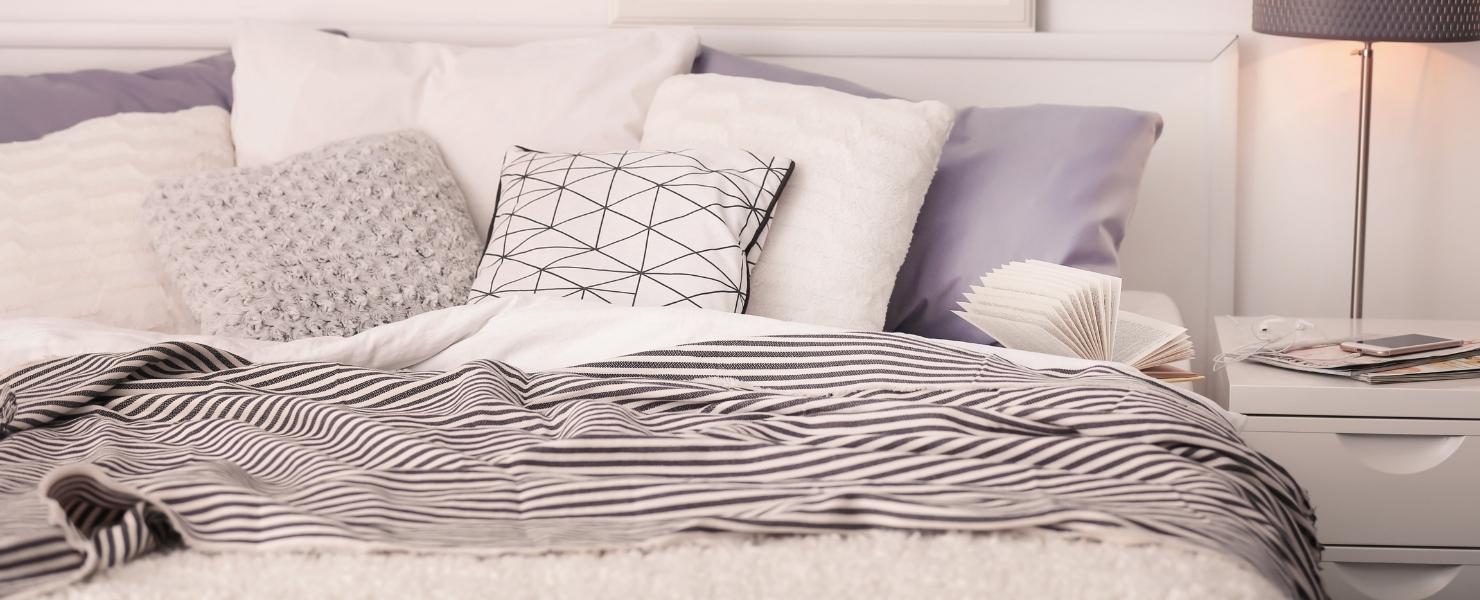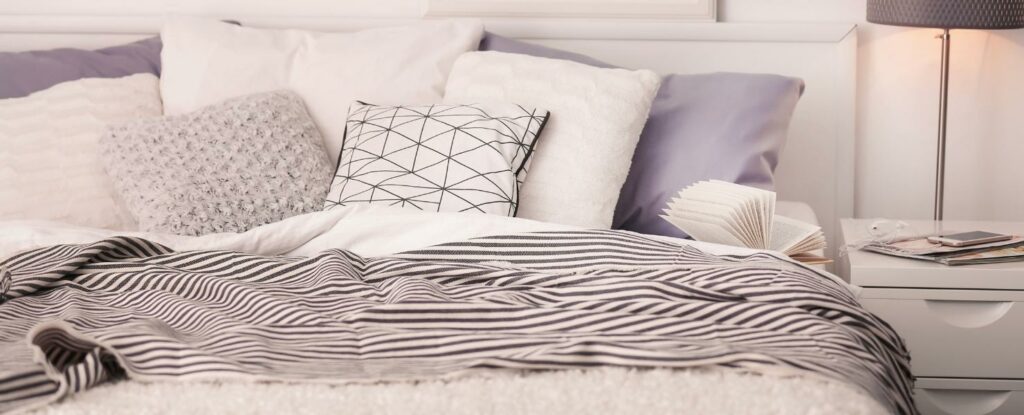 Insomnia can be an ongoing problem for older people. A heated mattress pad can help them get a restful night's sleep every night. The Sunbeam has ten heat settings so that aches and pains will melt away and your parents will feel warm and relaxed as they fall asleep.
A Spectacle Holder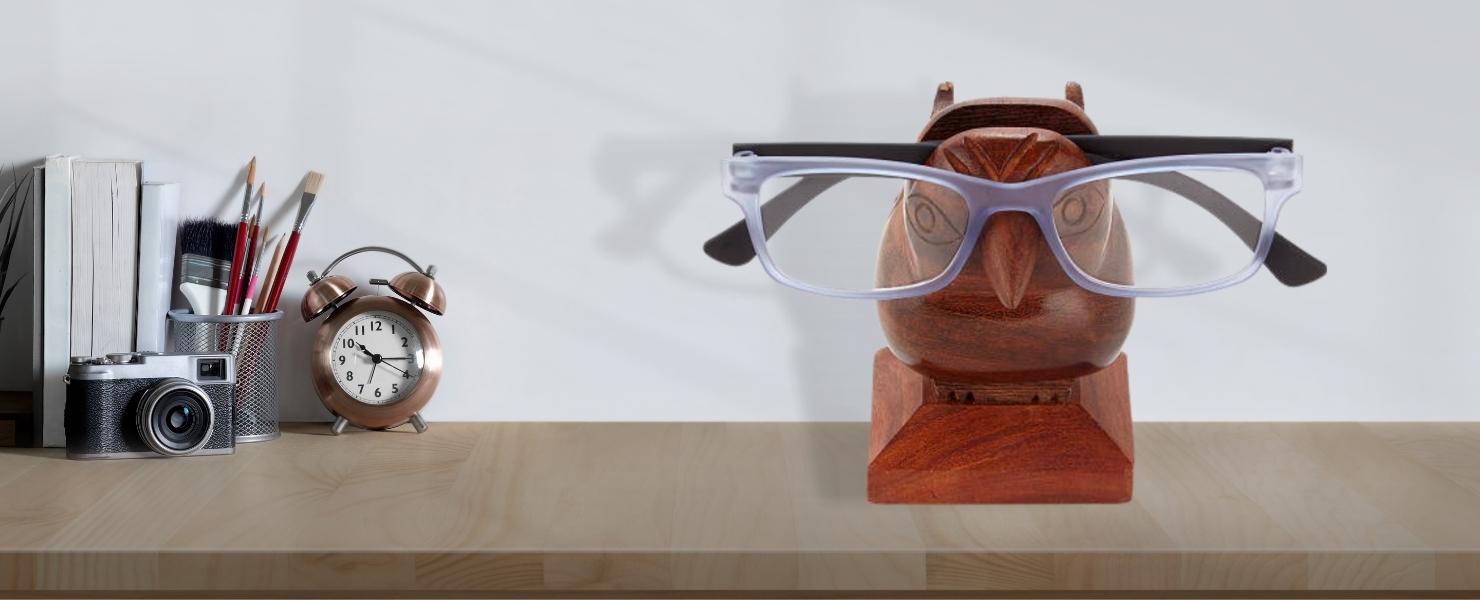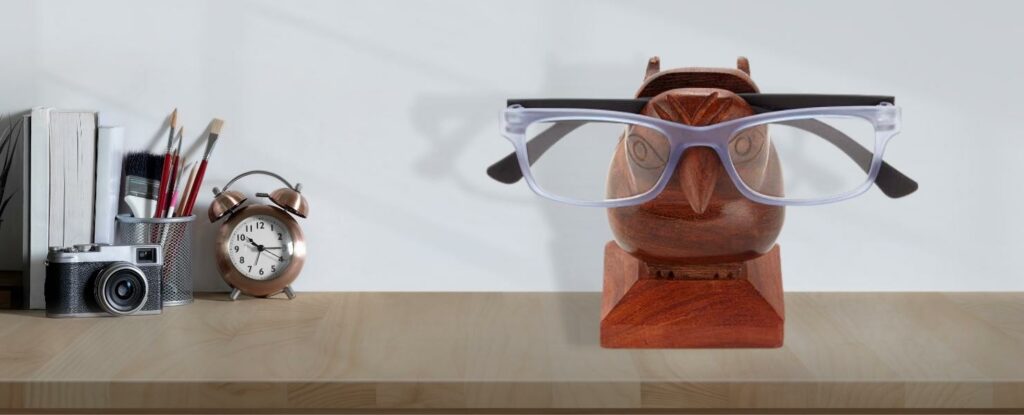 Is your mom or dad always asking, "where are my glasses?" If so, the Songbird Glasses Holder is a delightful and practical gift. Hand-carved in India, the Songbird will put an end to blurry-eyed searches for spectacles.
Key Finder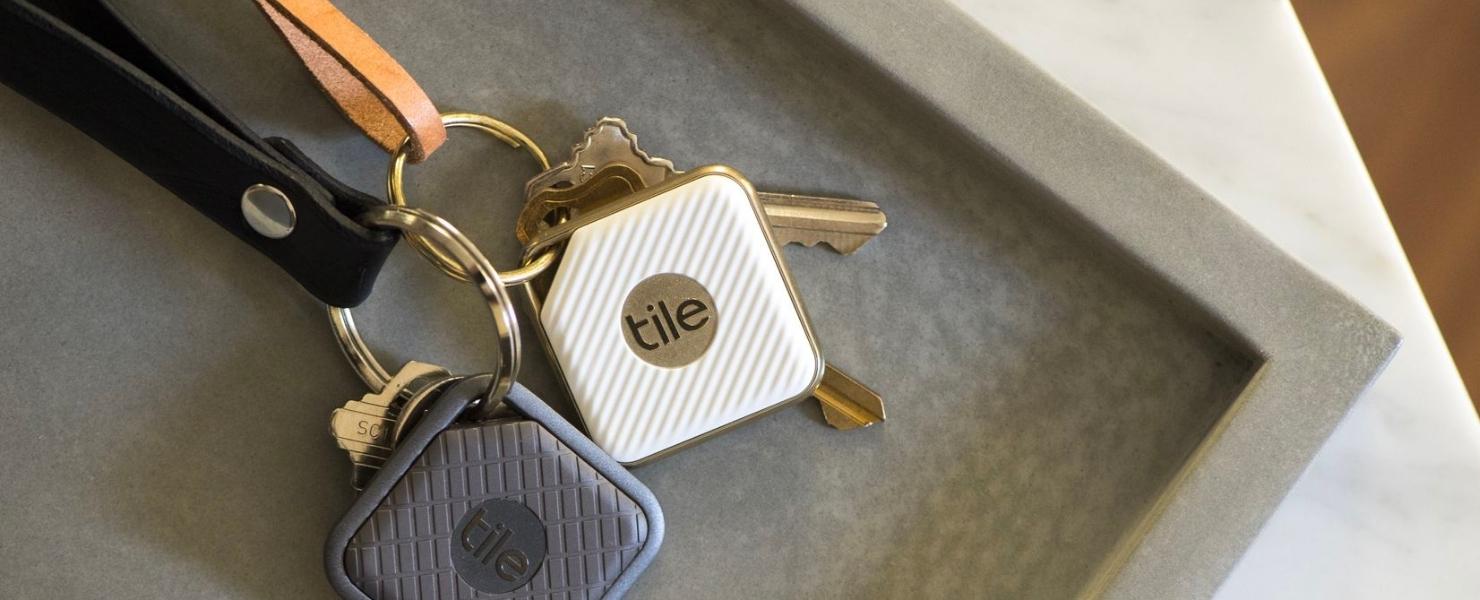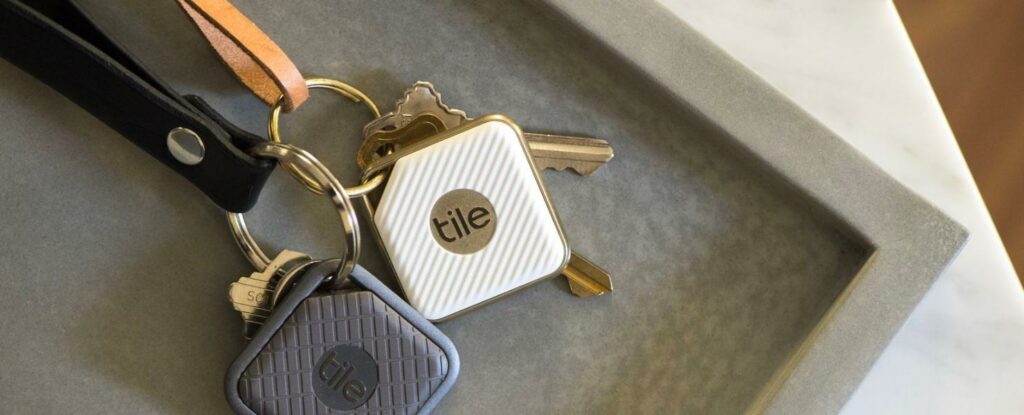 Your parents will never lose their keys again with the Tile Mate. This Bluetooth tracker can be attached to a keychain. You can use the Tile smartphone app or your Smart home device to locate it for you. You can also attach the tile to a phone, bag, or any object you need to keep track of.
Medication Organizer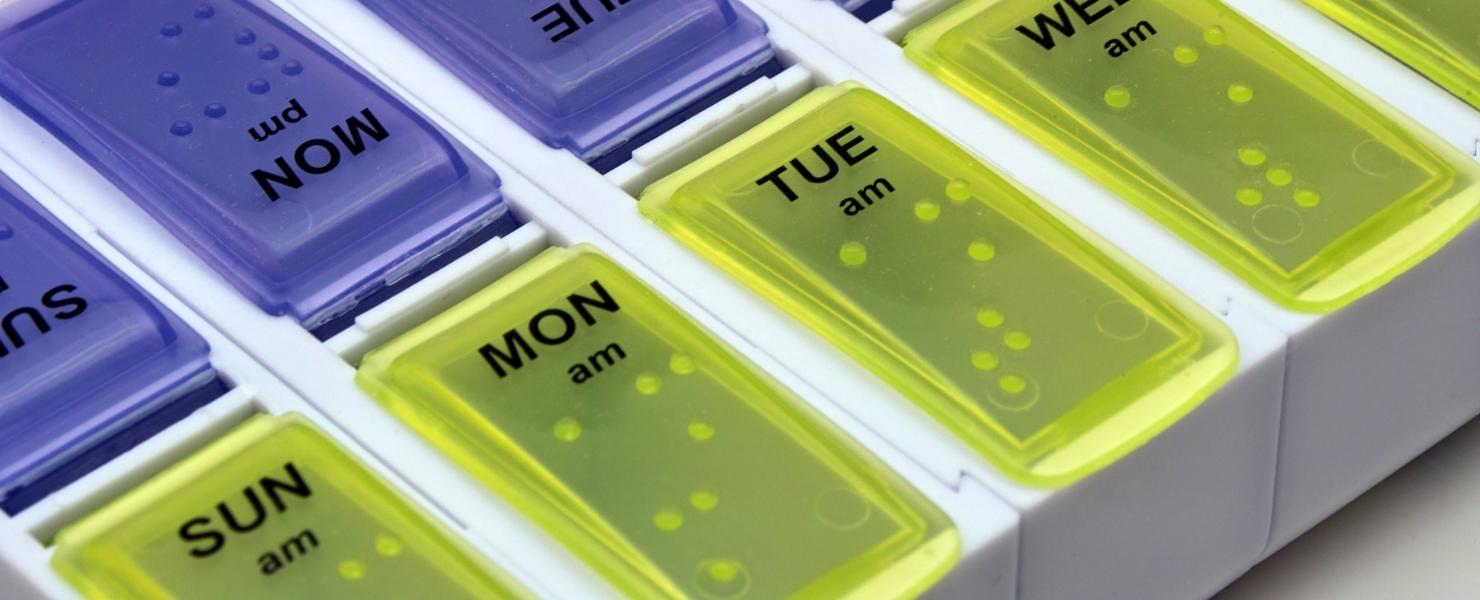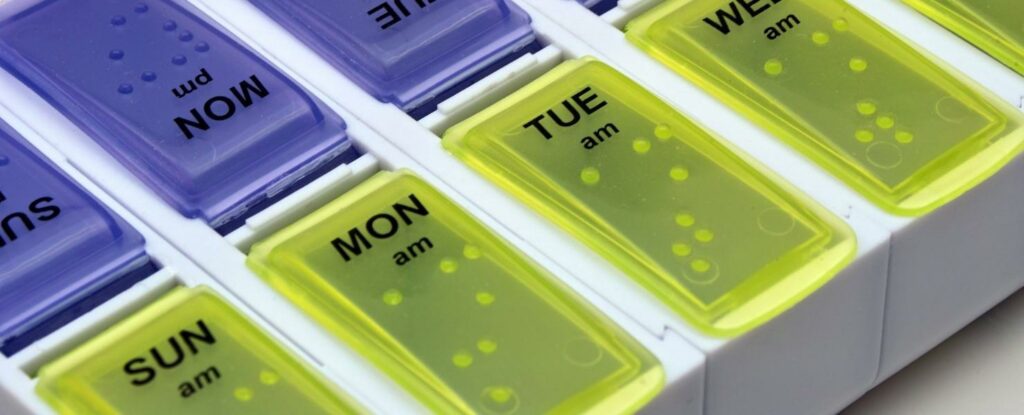 Keeping track of medications and remembering when to take them can be quite a challenge for some older people. The Med-Q digital pillbox can be programmed to alert your loved one when it's time to take their pills and which ones to take. It has large, easy-to-open compartments and a low battery indicator. It might not be the snazziest of gifts, but sometimes the most helpful gifts are the best gifts for older parents.
Sleep Sound Machine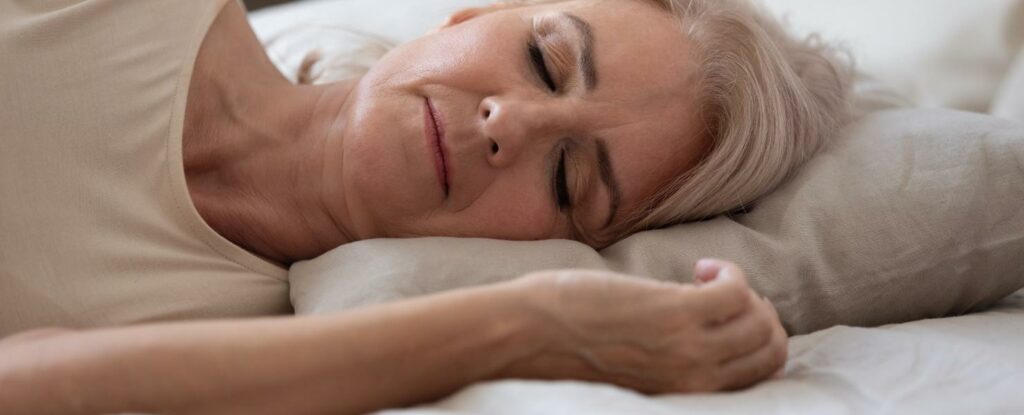 After all these years, the best gift that you can give to your parents is rest. A sleep sound machine is a great gift for people who have trouble nodding off at night. There are several models to choose from. Some models play white noise, while others have a variety of sounds and volume levels. All are designed to help people fall asleep faster.
Light Therapy Lamp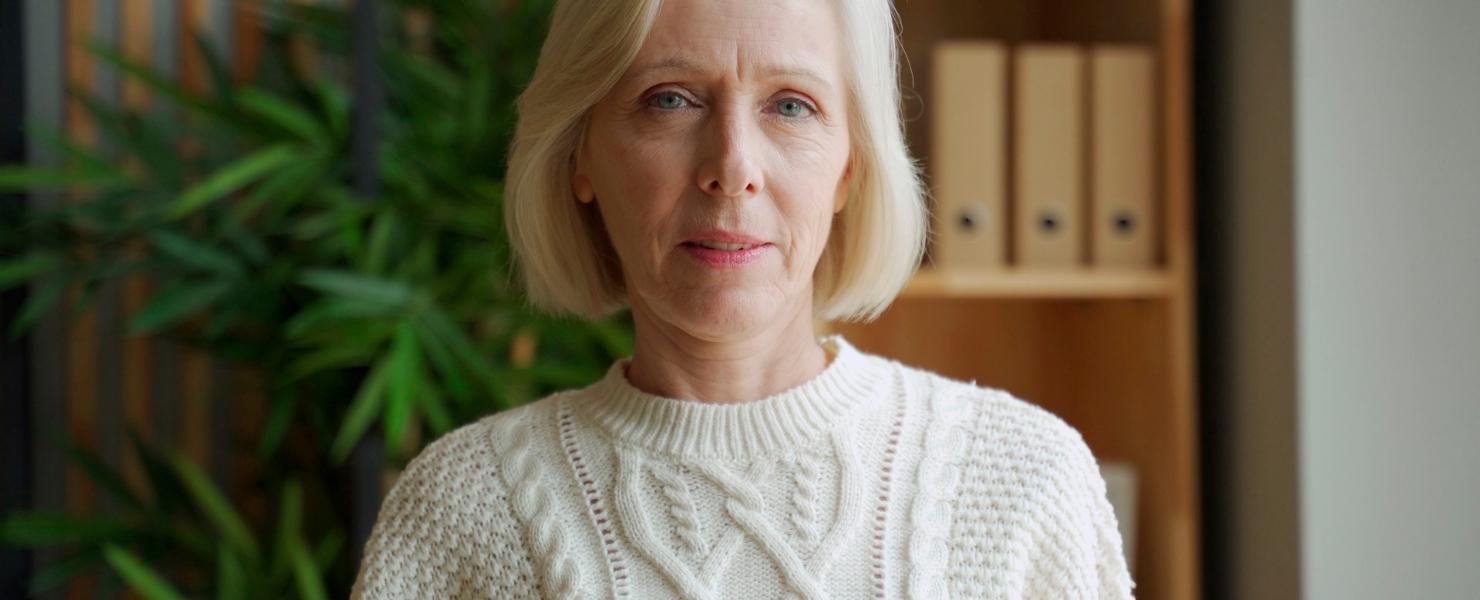 Long, dark winter days are enough to dampen anyone's mood. But a light therapy lamp – one that uses natural light – can brighten your loved one's day. Light therapy lamps can be especially helpful for seniors whose mobility is challenged and who have difficulty getting outdoors.
Weather Monitor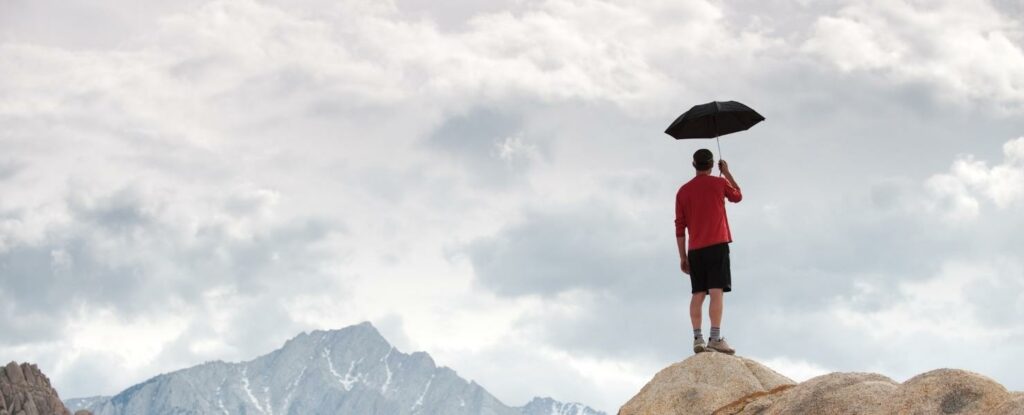 Many older people like to know what the weather is going to be like before venturing outside. So a weather monitor that can keep your loved one provided with up-to-the-minute weather reports will be appreciated. Most weather monitors have an outdoor sensor that wirelessly transmits the weather to an indoor station with an easy-to-read display. For the mom or dad who has everything, this is one of the best gifts for a parent that you could find.
Digital Photo Frame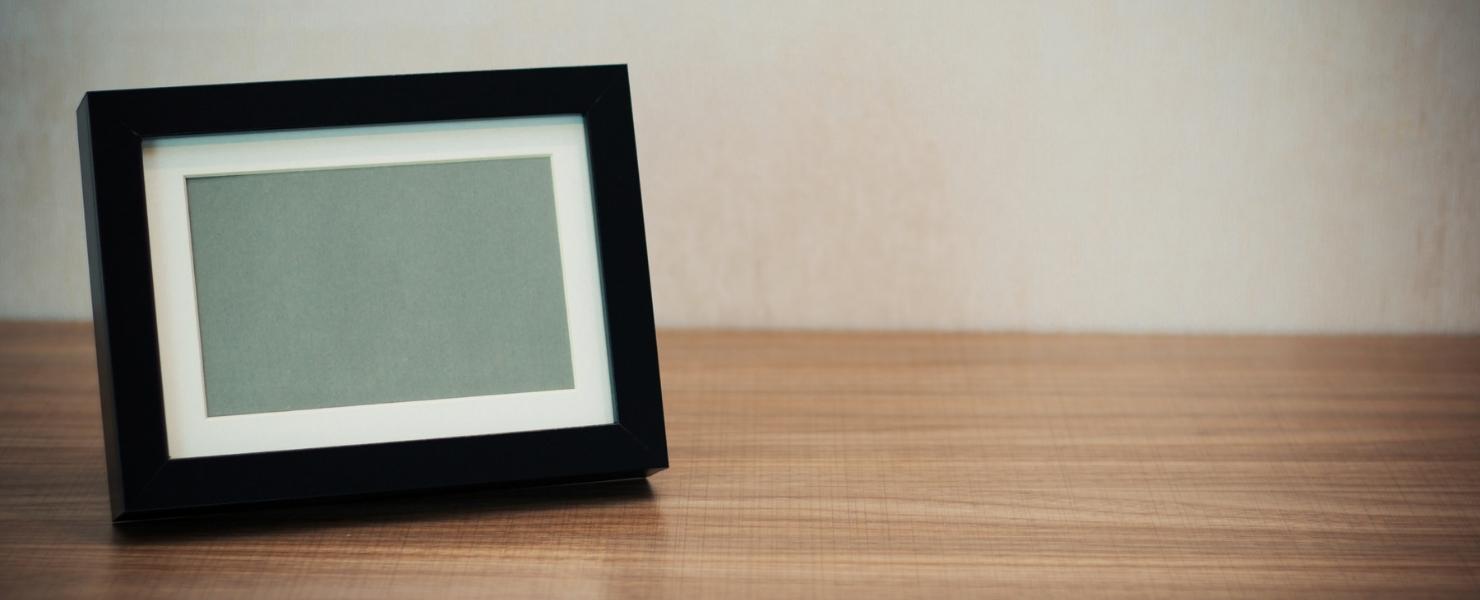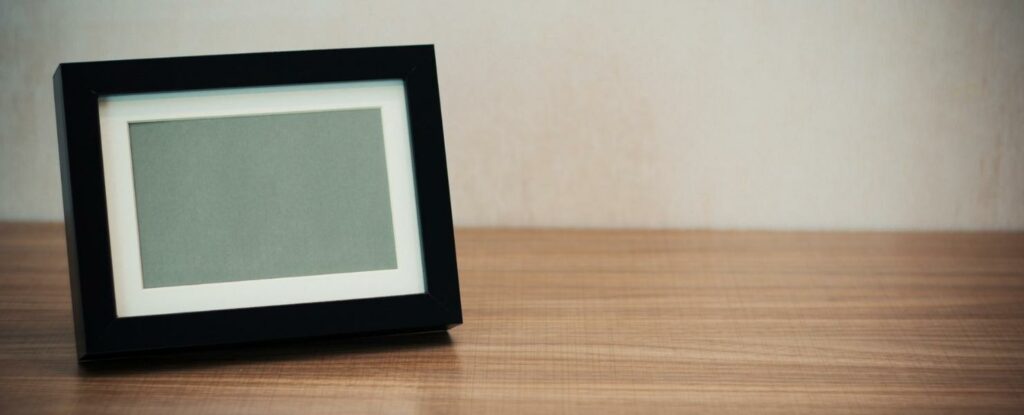 Setting up a digital photo frame in your parent's house is a great way to keep them up to date with family pictures. You can upload pictures directly from your smartphone to the photo frame. You can set up an album without your loved ones having to do a thing. Some models have a built-in motion sensor so that they will turn on the frame when someone enters the room.
Foot Massage Slippers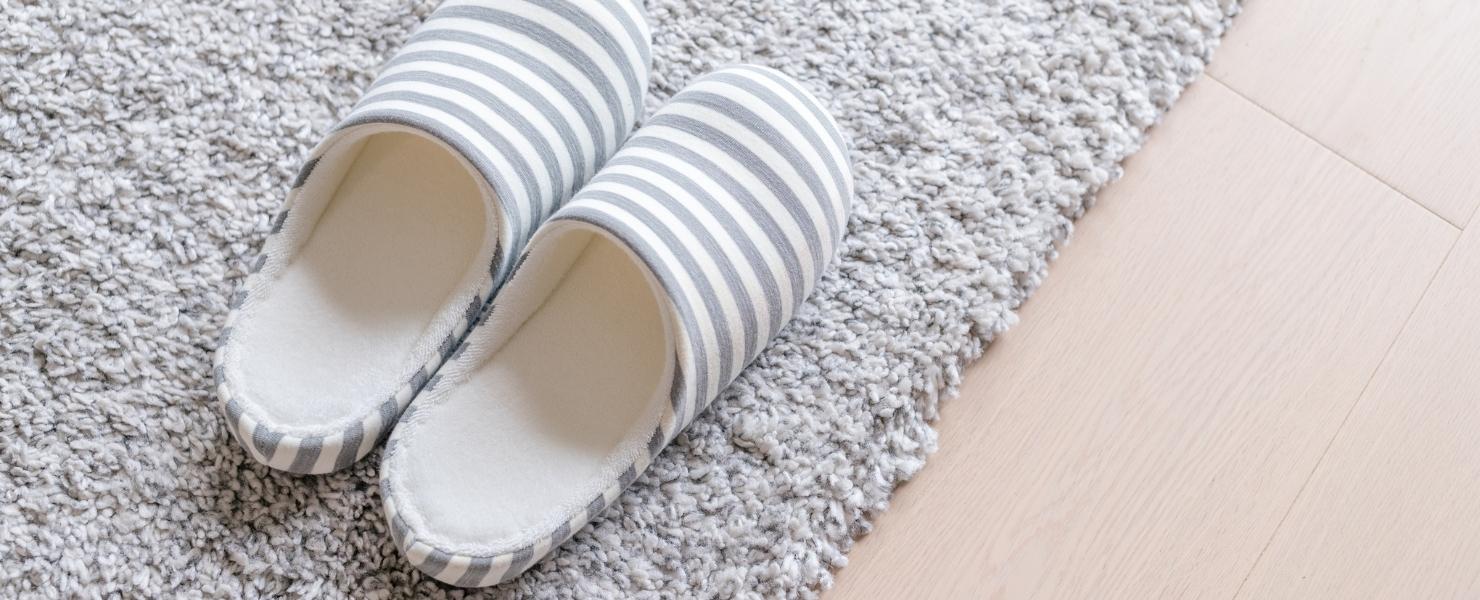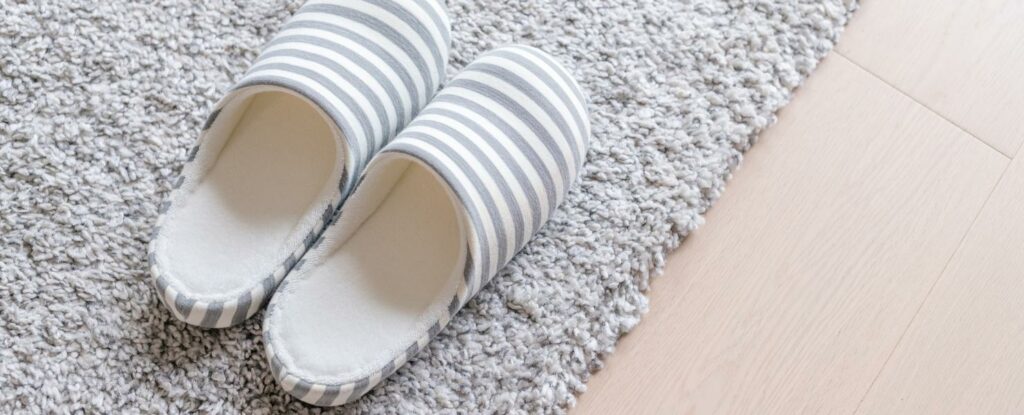 Byriver acupressure foot massager slippers are for men and women. They feature 39 massage buttons on the insoles that connect with specific pressure points. They can be worn for 10-20 minutes at a time to relieve lower back pain, foot pain, and arthritis pain.
Grilled Cheese Toaster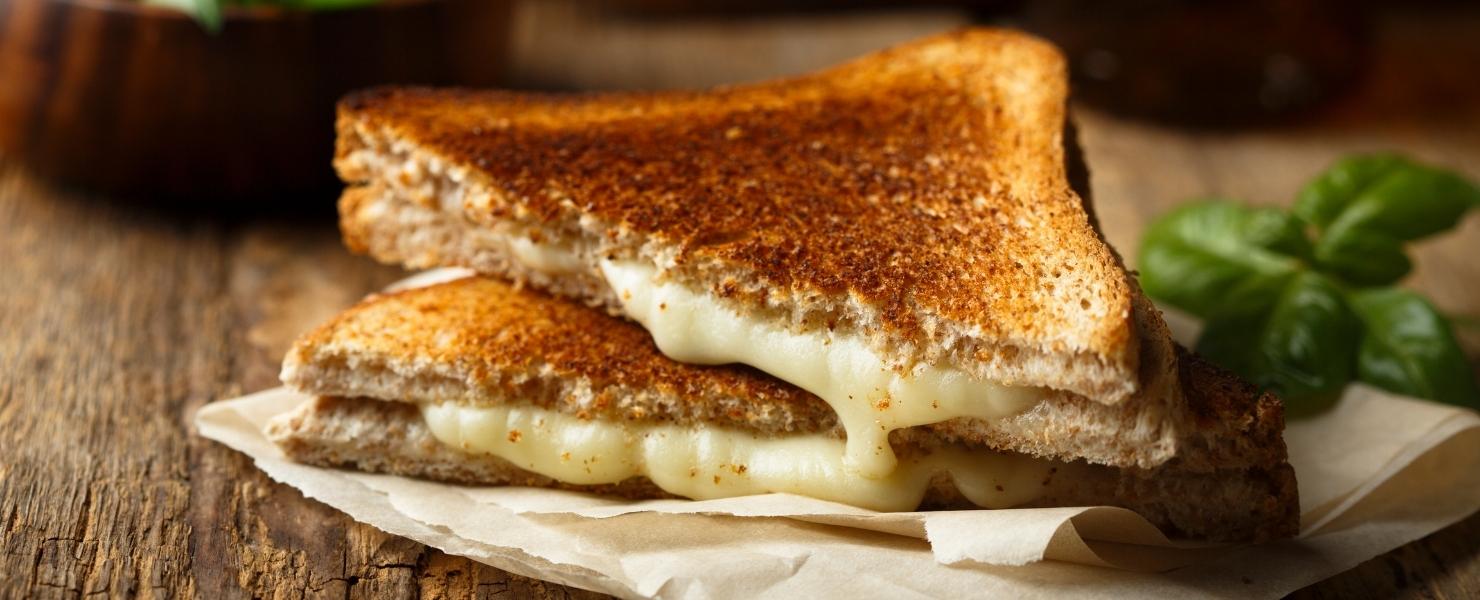 Want something on the amusing side? A grilled cheese sandwich is the real taste of childhood nostalgia. A grilled cheese toaster simplifies making your parent's favorite sandwich with no fuss and no mess. The toaster has a double basket and is easy to clean. It might not be what you were thinking, but it's a time tested gift that makes a great gift for older parents.
Anniversary Book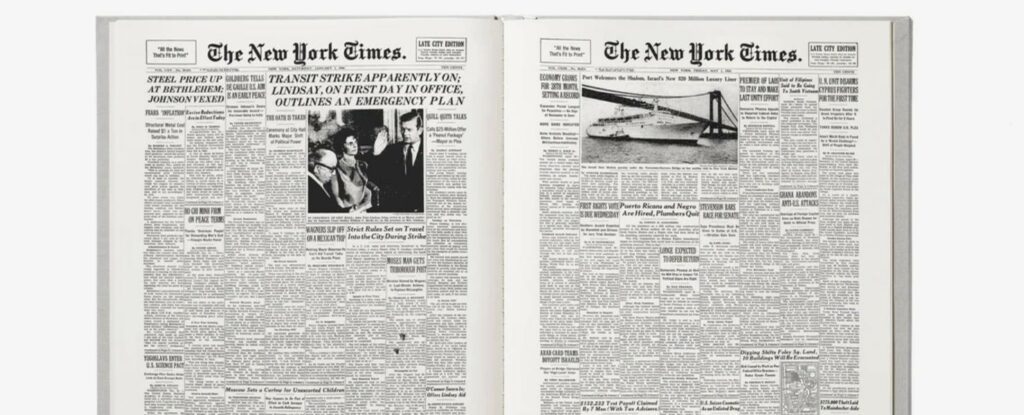 The New York Times Anniversary Book is a 12″ x 15″ hardcover book that makes a great keepsake. Pick a date to commemorate, such as a birthday or anniversary. For example, if you pick December 22, 1967, your book will include the front page of the New York Times for that day and every December 22nd thereafter, to the present day. It's a great gift for older parents.
Personalized Cutting Board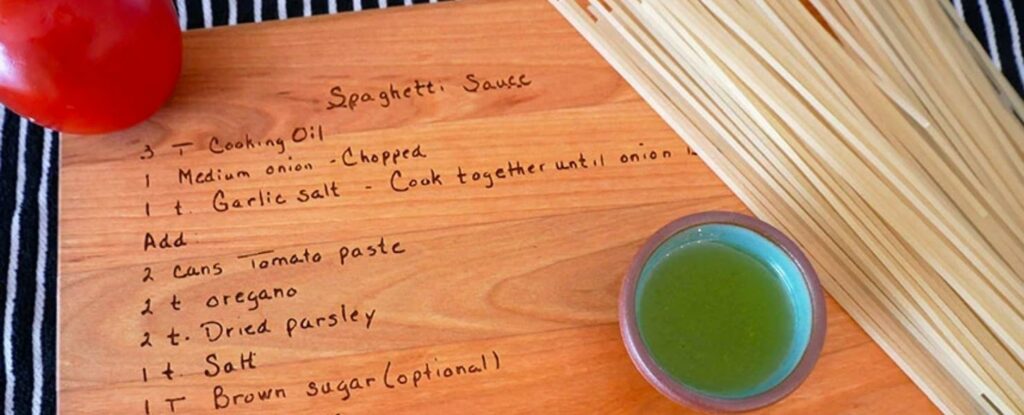 Many parents have a special recipe that has been passed down for generations. Instead of writing it on a recipe card, you could have it engraved onto a cutting board. It makes a great family heirloom and an interesting piece of kitchen décor. What a fun idea!
Kitchen Herb Garden Kit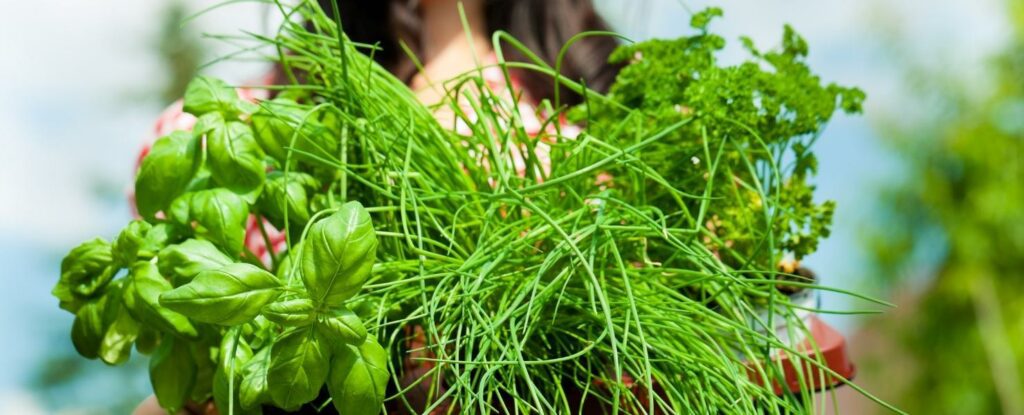 If your parents are fond of cooking and gardening, this kit comes with everything they need to grow a mini kitchen herb garden and easily makes our list of the best gifts for older parents. The kit contains seeds to grow nine different herbs including basil, chives, thyme, mustard, sage, oregano, parsley, and dill. It also contains mini terracotta pots, soil, and name tags.
Memoir Starter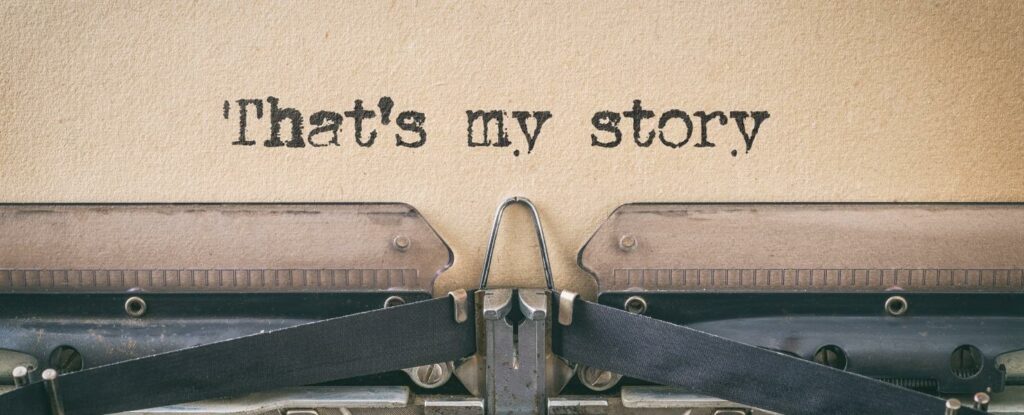 If your parents have been trying to figure out a way to pass on their memories to younger generations, this memoir starter is a great way to go. Fifty-Two Snapshots: A Memoir Starter Kit by Sonja Livingston is comprised of 52 writing prompts, one for each week of a year. It includes exercises to help the writer recall memories and write personal of their past experiences which makes for a unique and exciting gift for older parents.
An Instant Pot
The main reason an instant pot is a great gift for older parents is its convenience. Meals can be cooked with no hassle while your parents are doing something else. Basics, such as rice and boiled eggs, can be prepared without your loved one having to watch over them. It makes more complex meals such as roasts, stews, and soups easy because all you have to do is add the ingredients and it's ready to go. It will let your know when it's done cooking or keep the meal warm. An Instapot is also great for a parent who lives alone because they are available in the perfect size for one person.
A Neck Massager
If your parent spends a lot of time sitting at the computer, watching TV, or reading these activities can turn out to be a pain in the neck. Amazon lists countless neck massagers that you can choose from or you can take a look at this one, NeckRelax, which provides electrical muscle stimulation while the user enjoys their favorite activity.
Self-cleaning Bed Sheets
Who doesn't hate changing bed linen? If your parent is older, it can be tricky and could put them at risk of strain or injury. Now there's no need to worry thanks to Miracle sheets. These innovative sheets are made with cotton and all-natural silver. Not only can they regulate body temperature for comfort, but they can also prevent the growth of bacteria, so they don't need washing so often. It sounds like science fiction, but the silver fibers interwoven in the sheets ensure that the user's skin stays healthier than with normal sheets and there's less laundry to do.
Bidet Attachment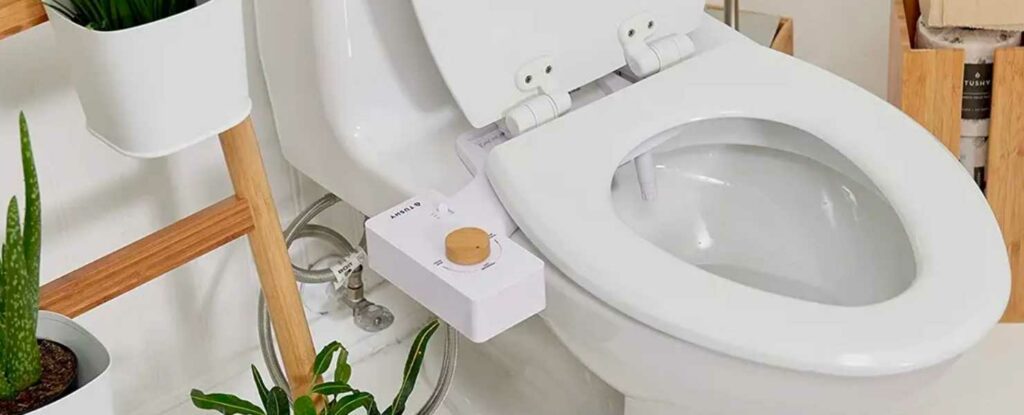 Wiping with bathroom tissue is not the most hygienic of methods. There is a better way to go that is affordable and doesn't mean you have to remodel your parents' bathroom. The solution is an attachable bidet. These devices can be fitted to any toilet and do not require any special plumbing or tools. They don't even require electricity. The bidet uses a jet of warm water to clean, and an adjustable dial allows the user to control how much water is used.
Eyeglass Cleaner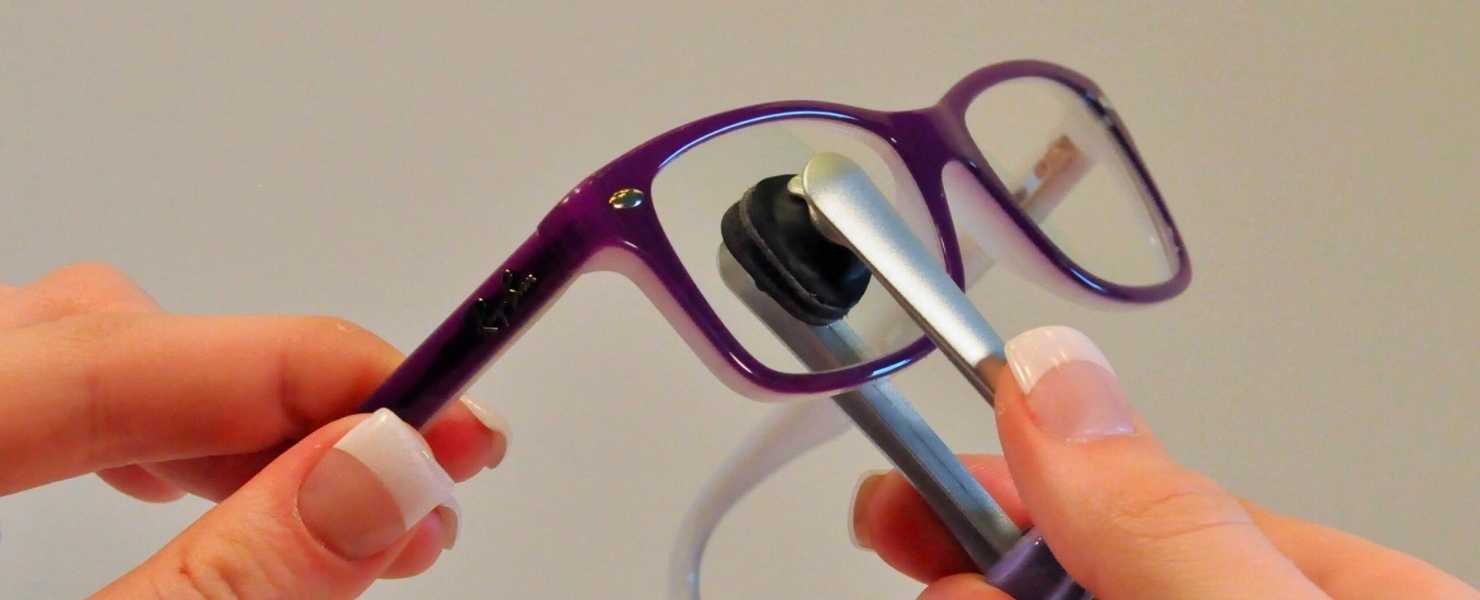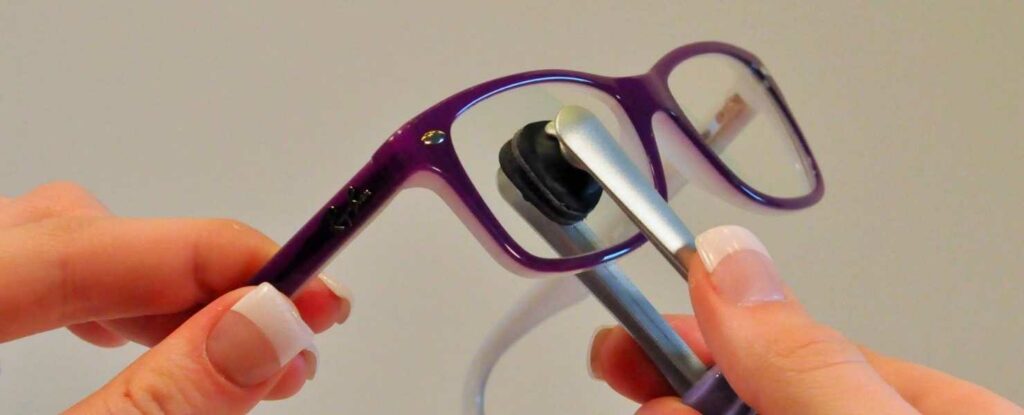 Dirty eyeglasses can be frustrating and distracting. Many traditional cleaning products leave smears on the surface of the lenses, which cause glaring and blurred vision. The Peeps Eyeglass Cleaner uses carbon microfibers to clean all types of lenses. It's a dry-clean technology so no sprays or liquids are needed. It leaves no smears or residue behind and it's small and handy so your parents can carry it anywhere.
Blissy Pillowcase
Surprisingly, your pillowcase can affect your quality of sleep and how you look when you wake in the morning. Many people choose cotton or polyester pillowcases, which cause friction when your skin or hair rubs against them. This can dry out your pores and your hair and also trap bacteria in the fabric. Blissy has designed a pillowcase that is made from 100% mulberry silk. It makes a perfect gift for your older parents so that they can say goodbye to hair on their pillows and creased morning faces.
Armchair Caddy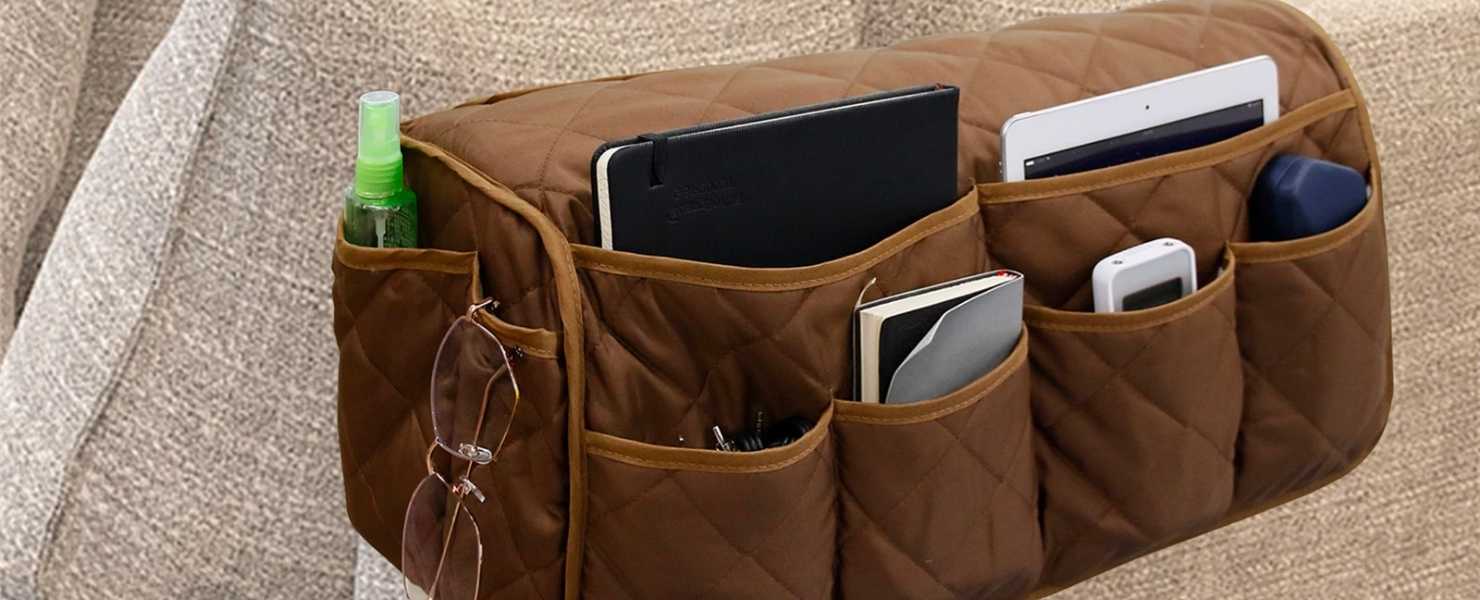 Everyone has their favorite armchair. Wouldn't it be nice if your parent had everything close to hand when they were relaxing, so they didn't need to keep getting up to look for the TV remote, their favorite magazine, or their reading book? An armchair caddy is a perfect solution. They come in a range of colors to match your parents' living room suite and in several sizes and styles. They have enough pockets to hold everything from spectacles to magazines and have a rubber patch on the back, so they'll stay in place.
Window Bird Feeder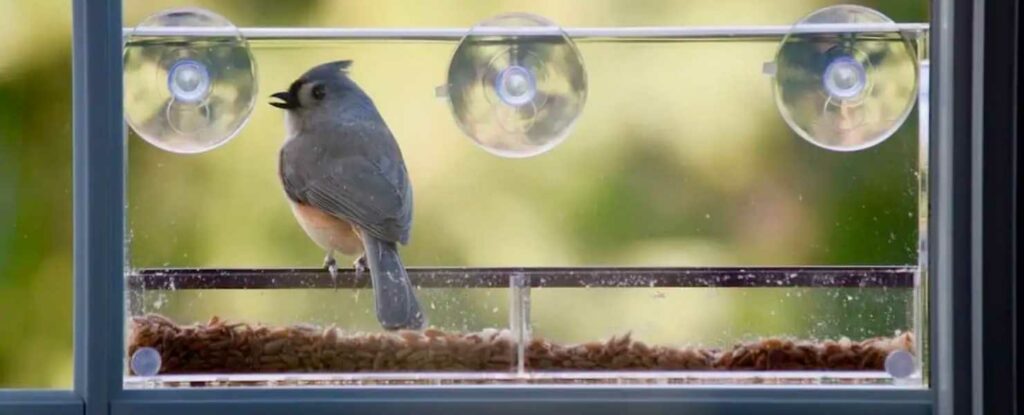 If your parents are bird lovers, they will delight in a window bird feeder. This simple gift will provide them with entertainment and delight all year round. They come in many styles and sizes and provide a convenient birdwatching option for any size home. They're a great way to watch and learn more about local birds and also provide great photo opportunities. Your parents are sure to be amazed at the amazing wildlife in their own backyard.
Beat the Boredom Box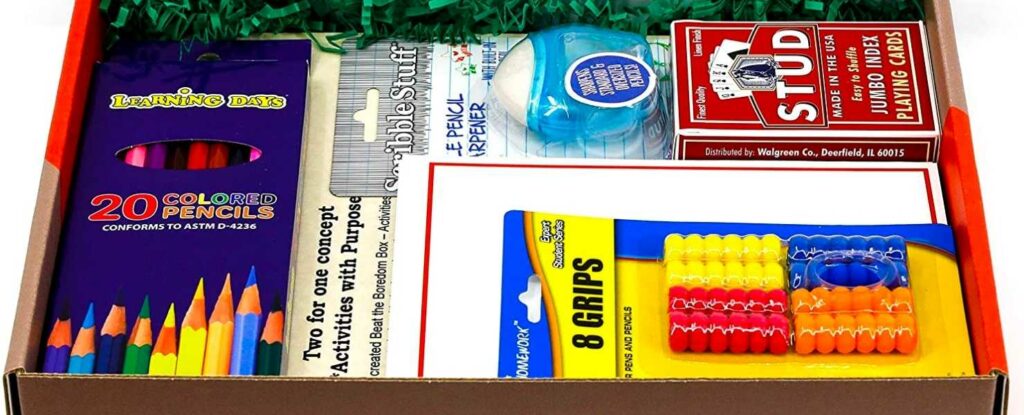 Your parents can say goodbye to boredom with this unique gift box. The Beat the Boredom Box is packed with activities including large print crossword and word search books, notecards and envelopes, jumbo playing cards, adult coloring books, drawing pencils, colored pencils, pencil grips, and a pencil sharpener. There's something to keep senior minds busy for every mood.
Echo Dot
Echo Dot provides great hands-free technology that has a myriad of uses. Your parents can find out the time, date, weather, and news with a simple question. They can also listen to their favorite tunes, get a recipe, listen to audiobooks and so much more. Now Amazon has a new add-on called Alexa Together, to help you care for older loved ones. The service allows you to set up daily customized alerts for your loved one, enables 24/ access to urgent response, and gives you snapshots of your loved one's Alexa interactions, so you can rest assured that they are fine.
Smart Mug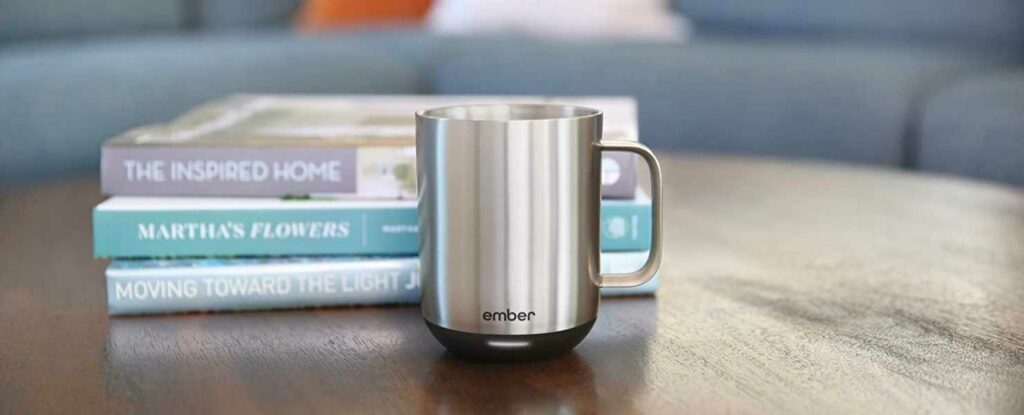 With a smart mug, your parents' morning cups of tea or coffee will never get cold gain, even if they forget to drink it straight away. The mug alone will keep their drink warm for up to two hours and with the charging coaster, it will stay warm and fresh all day. The mug is available in 10 and 14 fluid ounces sizes and in four different colors. It has a matt finish and will look sleek on any coffee table.
Squatty Potty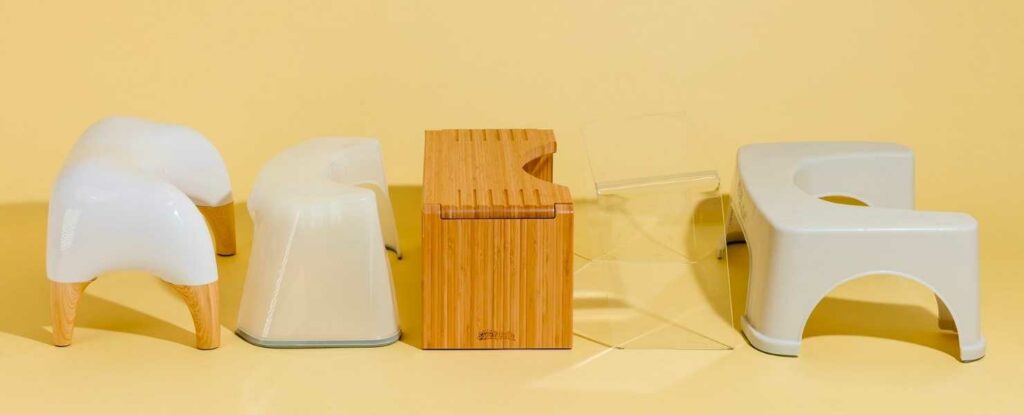 Perhaps one of the more awkward conversations that you can have with your parents, but constipation can certainly hit hard as you get older. As the inventors of the Squatty Potty state, you were designed to squat! This simple device, that was a big winner on Shark Tank, sits in front of the toilet and puts your body into a position that makes things a bit easier when it's time for a number 2. They come in various designs to match your bathroom decor.
Safe Grabs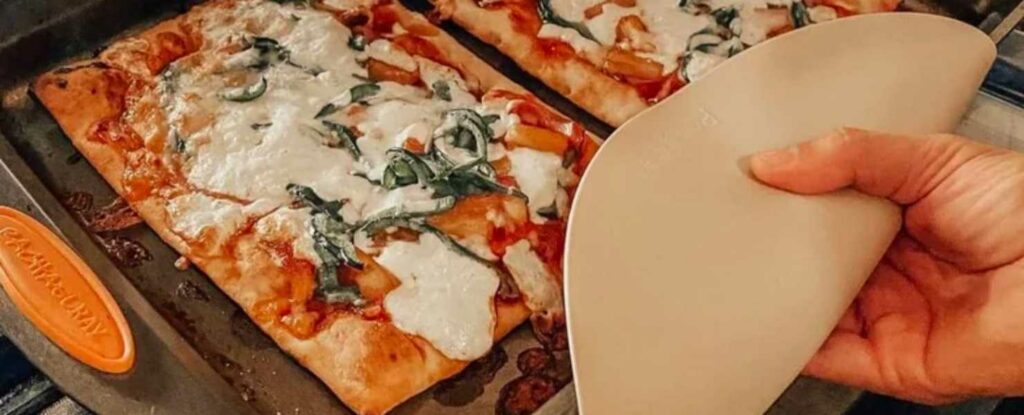 If you've grown up enjoying the delicious flavors of your mother's cakes and cookies, and she still loves to bake, the last thing you want is for her to burn herself while she's having fun in the kitchen. Safe Grabs are silicon mats that can be used in the microwave to lift hot dishes or to remove hot dishes and baking tins from the oven. They can also be used to protect furniture from curling irons, soldering irons, and other hot-use tools. Each set has two sizes that fit perfectly in a microwave or under pans.
Homesick Candle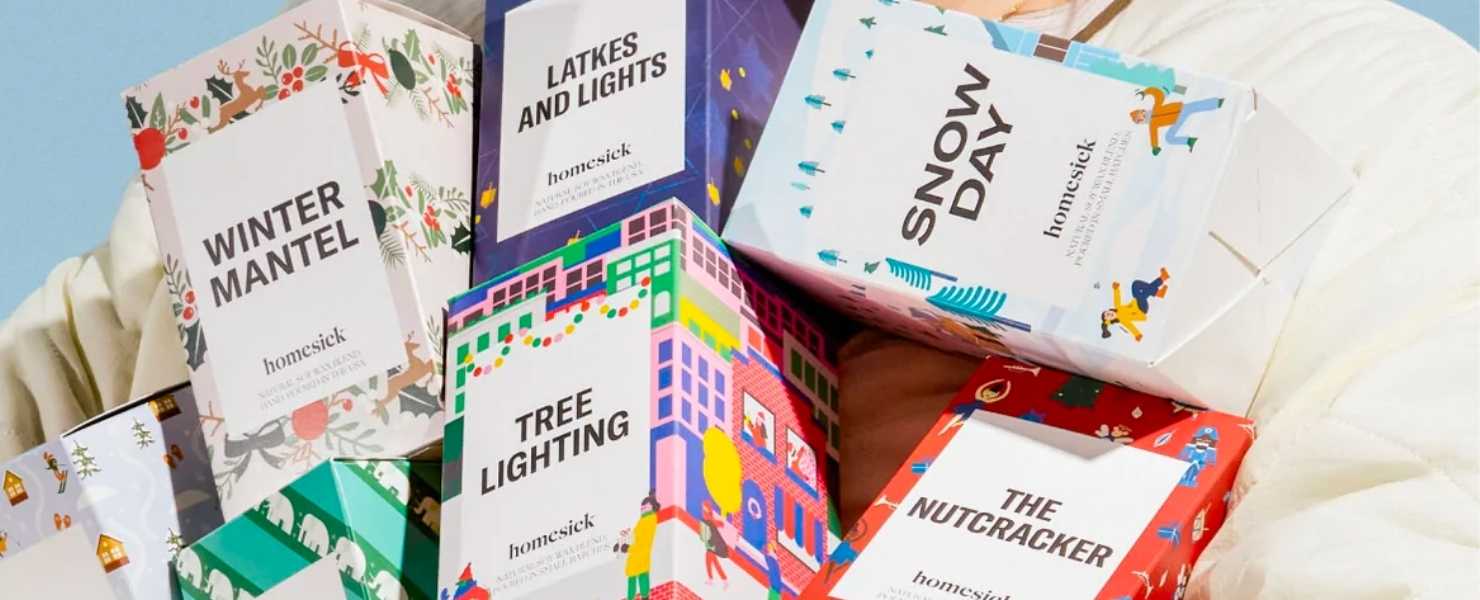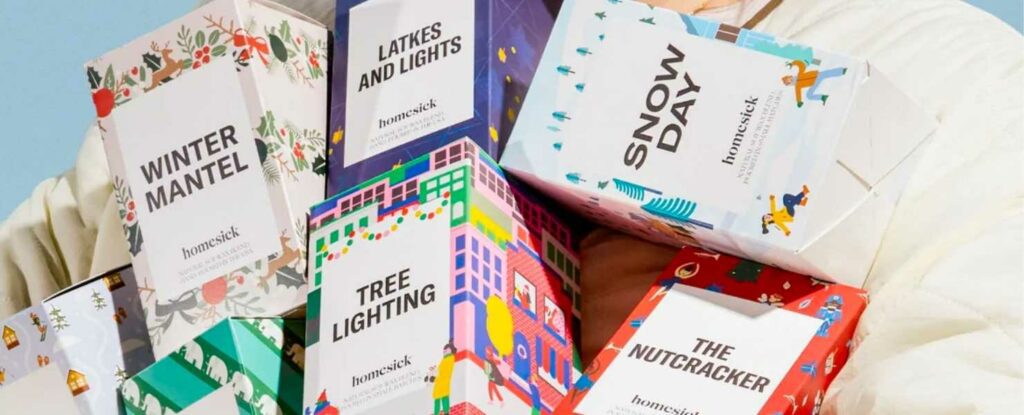 If you have a parent in residential or memory care, they may often feel a longing for the home they spent most of their years in. Homesick Candles can give them a pleasant touch of nostalgia and bring back cherished memories. This delightful range of scented candles includes many aromas reminiscent of:
Tailgate: lawn chairs, grass, and cedar
New Home: lime, jasmine, and oak moss
Let's Toast: apple, mandarin, and champagne
Bahamas: minted musk, orange rind, marine
United Kingdom: Earl Grey Tea, toffee, and bergamot
The range includes many more scented candles evocative of places, events, and memories.
Wi-Fi Smart Lock
Who hasn't, at some point, forgotten their keys? As parents get older, they can become more forgetful, and getting locked out of their home can be stressful and costly. With a Wi-Fi Smart Lock, no keys are needed. Any existing lock can be turned into a smart lock that can be controlled with a smartphone. Thanks to its keyless entry, your parents won't have to worry if they forgot to lock the door when they left. They can do it remotely with their phone. They can even let you in when they are not home.
Octaspring Mattress Topper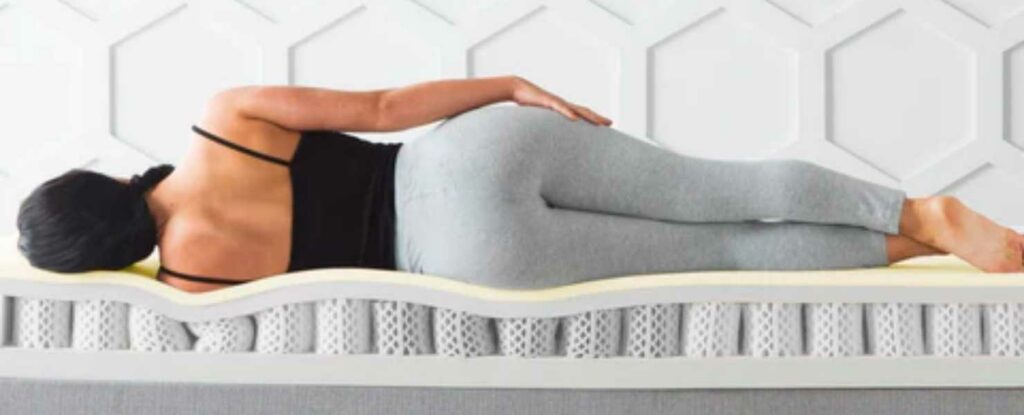 A good night's sleep is important for your physical and mental health, even more so as you get older. Make sure your parents sleep soundly with Dormeo's Octaspring Mattress Topper. It can be fitted with any bed, so you don't have to go to the expense of ditching a lumpy mattress. The Octaspring has a memory foam spring design interior with a washable cover. The ergonomic mattress conforms to the sleepers' body shape to provide cradling comfort, so your parents will wake refreshed and free from aches.
Google Nest Carbon Monoxide
This is an innovative carbon monoxide sensor that detects the presence of carbon monoxide within seconds, which can be lifesaving. The Nest also has a built-in smoke detector. It can be placed anywhere in your parent's home and connects with your smartphone so that you get reminders or notifications when they are needed. The detector unit also doubles as a hallway light to help your parents see at night.
Japanese Zen Garden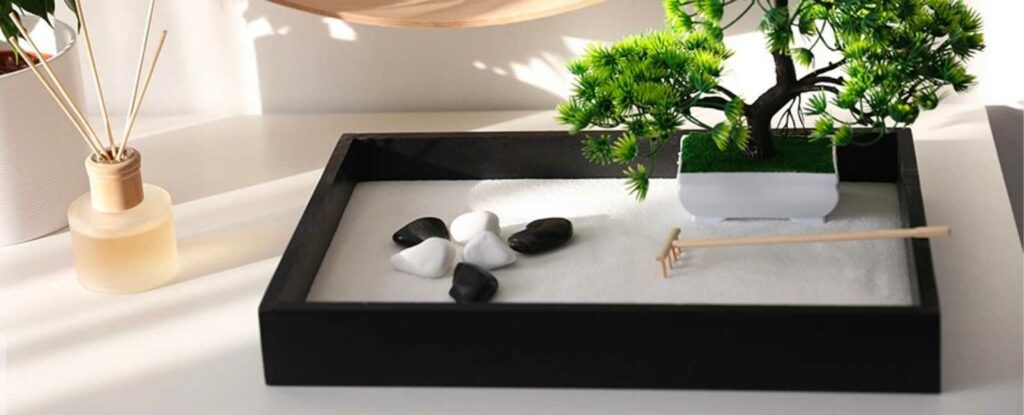 A calm and soothing environment is exactly what older parents need to relax. A Miniature Zen garden is a great way for them to relieve stress and anxiety and get creative with a minimum of effort. The mini gardens come in an array of styles with different shaped sandboxes, bonsai trees, miniature tools, and accessories such as shells, and stones to help your parents' minds stay in the moment.
Bamboo Couch Arm Tray
If your parents like to relax in their favorite chair with a cup of tea or glass of wine. The bamboo couch arm tray helps them avoid accidents. The tray rests over the arm of the couch and is lightly weighted so it will stay in place. The non-slip surface means that drinks will not slide off. So there will be more spilling. The tray also means that your parent doesn't have to bend or reach to retrieve their glass or cup from a table.
Jiobit GPS Alarm Tracker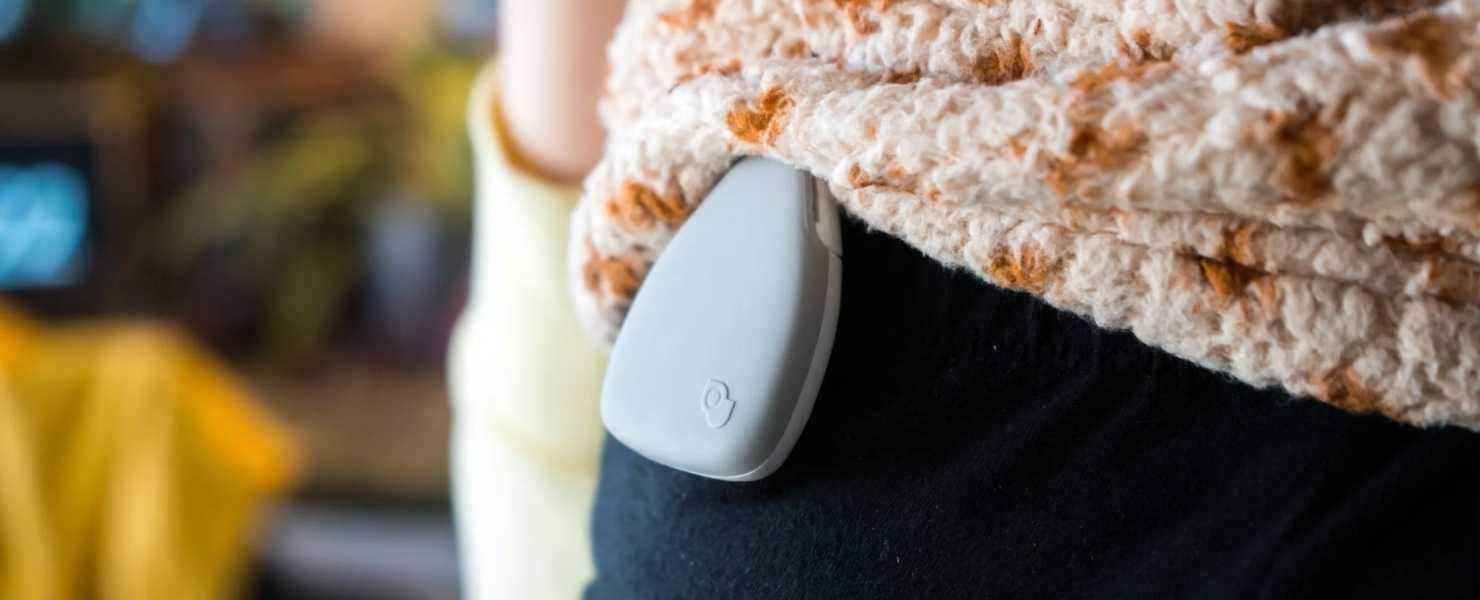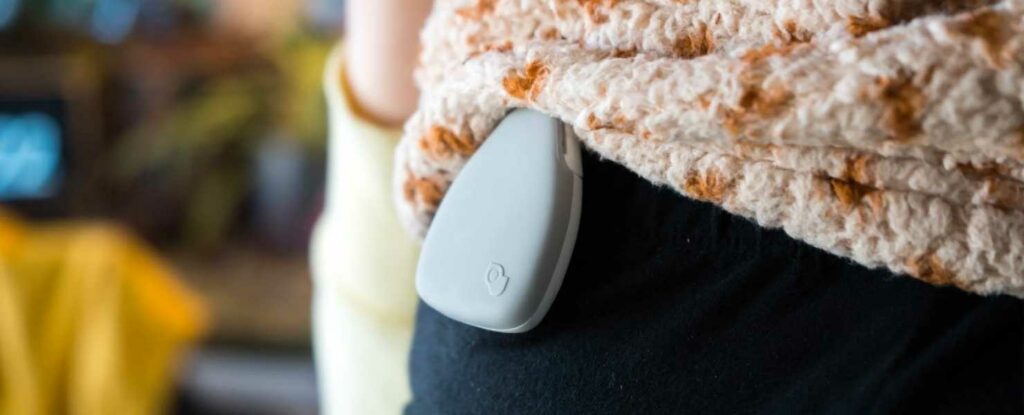 If your parent suffers from dementia or Alzheimer's disease, the last thing you want to hear is that they are missing from their home. The Jiobit tracker can be literally lifesaving and will put your mind at rest if you have a parent who tends to wander. The small device can be clipped securely to your parent's clothes or shoes. They won't even know they're wearing it. It connects with your smartphone so that you will always have real-time information about their whereabouts 24/7 even when they are indoors.
Wrapping Up The Best Gifts for Older Parents
There are numerous gift ideas for older parents. The perfect gift does not always have to be practical, sometimes the most appreciated gifts are just for fun, such as a painting class, or a tea subscription box. When choosing a present, the best way to decide is to think of what would help them enjoy life a little more based on their interests and what they enjoy.