Mom, Dad, or another loved one is getting older. You've gone over safety tips for driving as an older adult, but the time has come to make the difficult decision to speak with your parent about giving up driving all together. So, now what?
After all, they still have places you need to go, and you don't have the time to drive them all around town, but how can they get there if you no longer feel safe and confident with them behind the wheel? What are the transportation options for older adults?
For many caregivers and older adults themselves, this is a big concern. Some people even continue driving long after it's advisable—simply because they're afraid of giving up their independence and ability to get where they need to go.
It can be a real challenge. According to info from a recent national survey, conducted by National Aging and Disability Transportation Center (NADTC), 60% of older adults surveyed reported a lack of family and friends to provide them rides when needed. 58% expressed concern that they were unaware of alternative transportation options to meet their needs.
For caregivers and loved ones of older adults, providing transportation assistance often falls to you. The NADTC survey also found the majority of older adults turn to their family, friends, and neighbors for assistance with and information about transportation options.
Fortunately, there are many options nowadays, designed to help you address and overcome this very issue—ensuring your loved one can remain both safe and in control of their transportation needs.
Let's explore some of the options for older adults who need assistance with transportation. This way, you'll never have to worry about finding a ride when they need one!
What Are The Transportation Options for Older Adults?
While it's true—the options available to you for transportation assistance will vary depending on your location, there are many different possibilities for you and your loved ones to explore.
Let's take an overview of the primary options available today. Then, we'll dig deeper into some more specific options and established ways to find the assistance you need in your area.
Public and Para-transit Options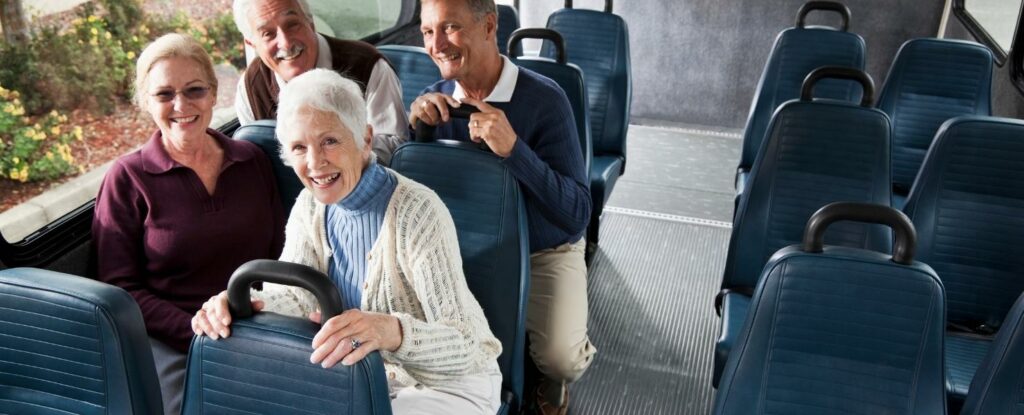 For those living in metropolitan and suburban areas, public transportation may be a viable option to supplement your transportation needs.
Modes of public transportation include options like trains and buses. In many cases, the agencies in charge of these services provide discounted rates or offer vouchers to seniors or those with disabilities.
Additionally, public transit agencies are required to provide alternative, accessible transportation options to those who are unable to utilize public transportation. These accessible, paratransit services are available to adults who qualify under the Americans with Disabilities Act (ADA).
If you're unsure if you or your loved one qualify for this service, you can review the qualifications for the ADA here.
If you qualify, it's often best to schedule your ride in advance, and to plan to be ready at least 15 minutes prior to your scheduled pick up time. You may also share your ride with other people using the same service.
Taxi and Car Services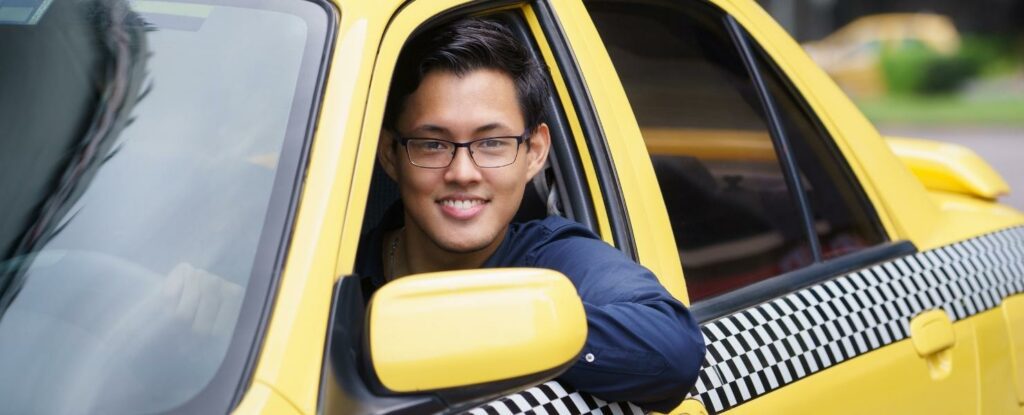 A possible option for individuals in more urban and suburban areas, taxis can offer a means to get where you need to go, with increased flexibility.
While taxi services may be expensive, they do sometimes offer vouchers or discounts to senior citizens or people with disabilities. In some places, taxi services are required to offer handicap accessible vehicles in their fleets.
Ride-Hailing and Ride-Sharing Services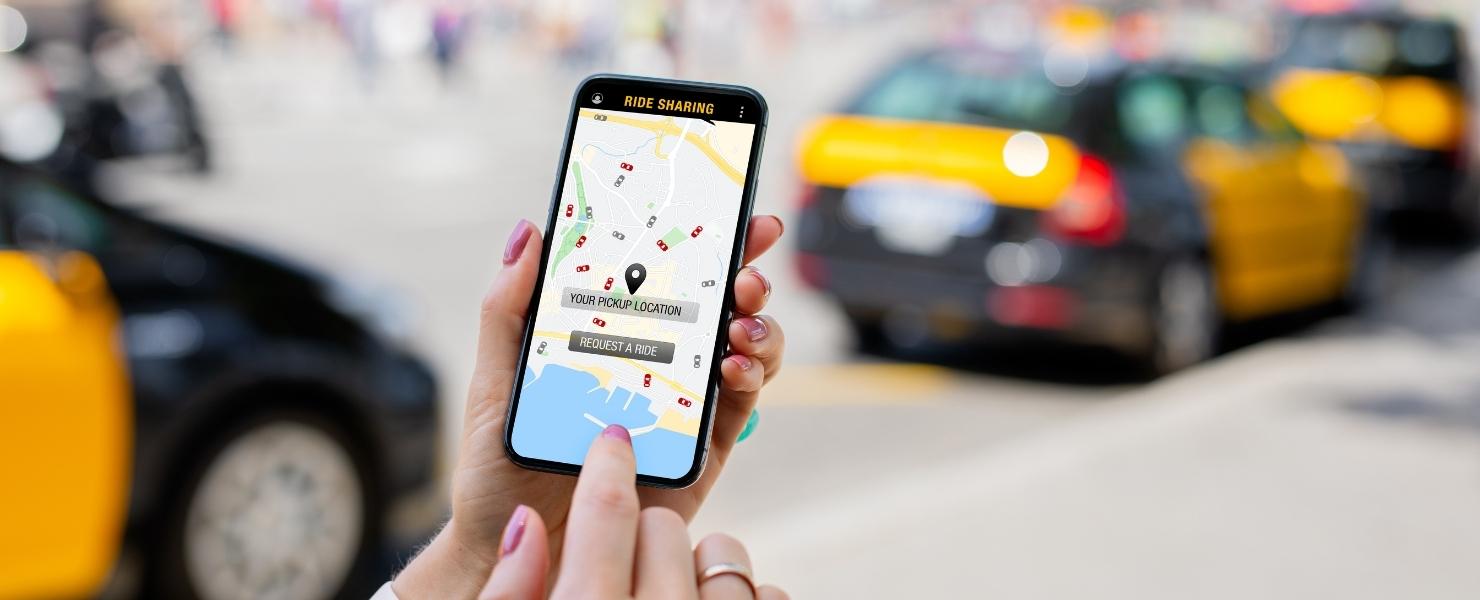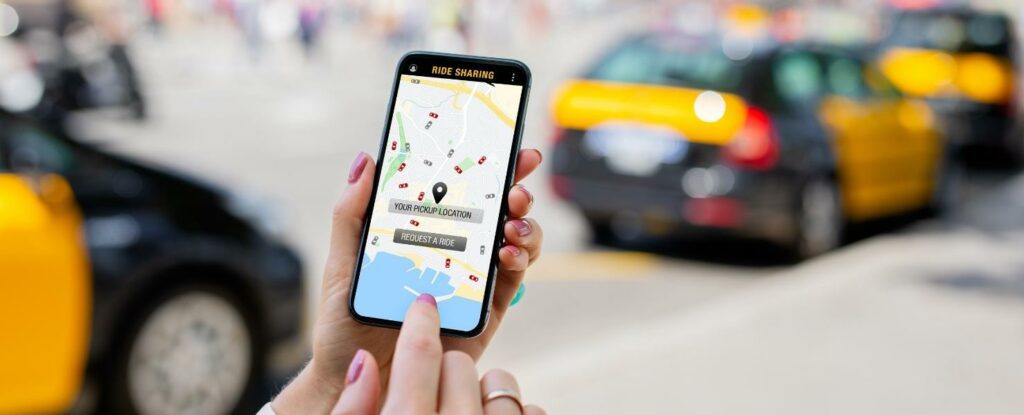 A growing part of the transportation industry today—these services are increasingly available in most areas of the country. You've likely at least heard about Uber and Lyft, which are two of the most well-known options under this umbrella.
Fortunately, both of these companies have expanded their accessibility options recently, to meet the needs of individuals with physical limitations and other disabilities.
You can request wheelchair accessibility during your booking process with these companies. In particular, Uber WAV provides riders with wheelchair accessible ride options, where available.
Another ride-sharing option is connecting with a demand response service in your region.
Commonly referred to as Dial-A-Ride, this service is available across the country and generally offers service to older adults or individuals with disabilities who require paratransit options.
You can learn more about the specifics of this service here. When researching these options for your own or your loved one's transportation needs, it's best to perform a Google search for Dial-A-Ride services in your area to see what options are available to you.
If coordinating rides for yourself or your loved one has your head in a spin—you can also work with a service like GoGo, who will help connect you with the right ride-hailing or sharing services to suit your unique needs.
Non-Emergency Medical Transportation Services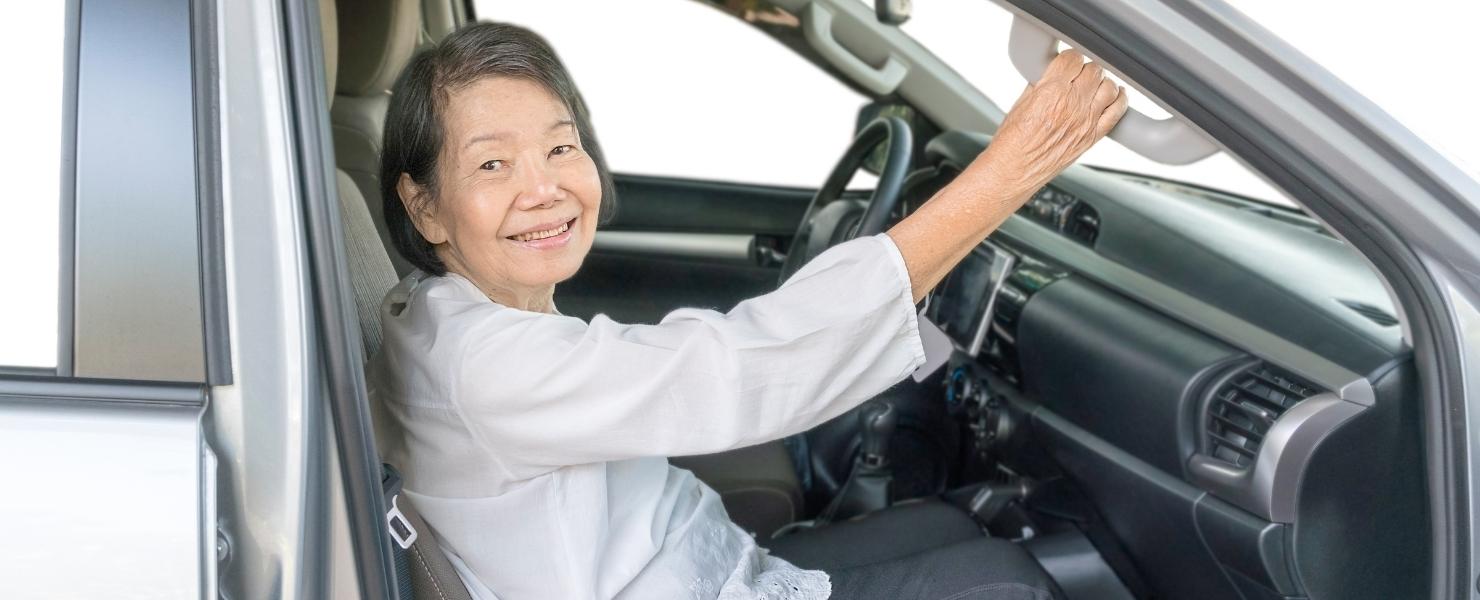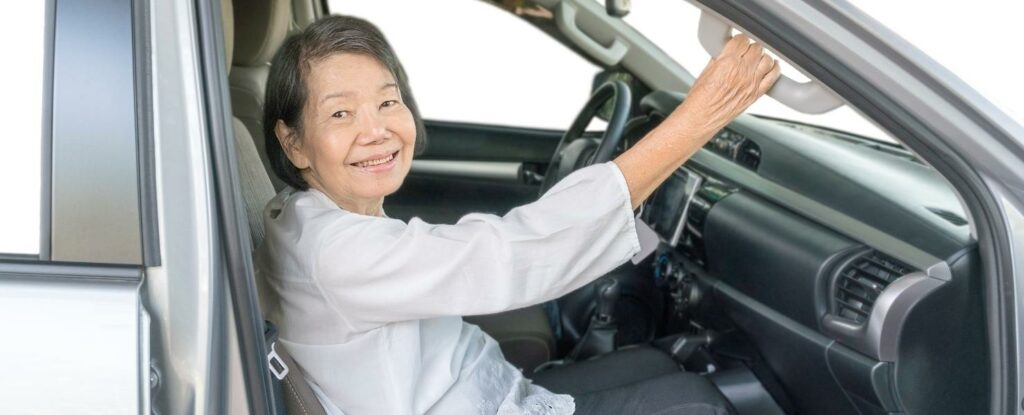 Yet another option to explore for your loved one in need of transportation assistance is non-emergency medical transportation, or NEMT. This can be a great option to cover transportation needs to get to doctors appointments or procedures.
Because it's designed to help people attend their scheduled medical appointments, NEMT services are a benefit under Medicaid and are also covered by some Medicare Advantage and private insurance plans.
The rules, regulations, and eligibility requirements for this service vary, depending on state, so it's best to check in with your insurance provider to see if you qualify.
Veyo is a company that offers NEMT services. They currently offer service availability in eight states, and are working to expand further.
Rides in Sight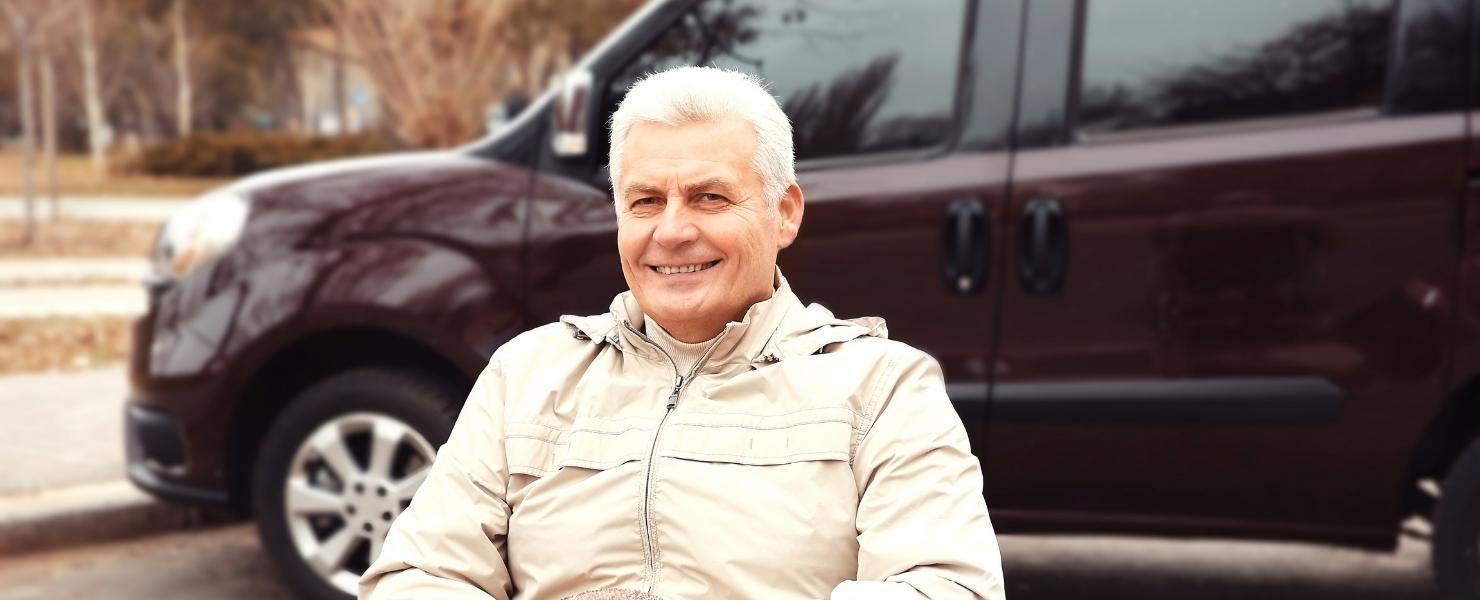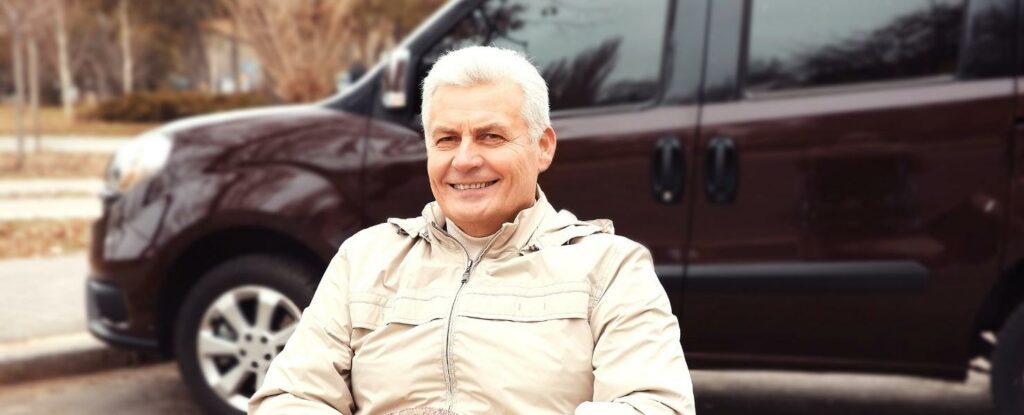 This is a service provided by The Independent Transportation Network (ITN), which is a non-profit membership organization, through which adults aged 60 and over and people with visual impairments can obtain transportation when needed.
While the rides aren't free of charge, you can set up a membership account and each ride will be debited—making your ride experience easy and simple with no money changing hands. ITN also offers some different payment plan options, which you can learn more about here.
Rides in Sight provides transportation services for older adults and those with disabilities for any purpose at any time. You can visit their website to see if this service is available in your area.
How Can I Find Transportation Service Providers In My Area?
Now that you've got a sense of some of the different transportation and paratransit services available today, let's take a look at some of the best ways you can research and find specific providers in your area.
This way—you or your loved one will never be without a lift when in need!
The Eldercare Locator
This public service is offered through the national Administration on Aging (AoA). Using their general information portal, you can easily find info on senior health, housing, care, and transportation services in your area.
You can search for transportation-specific info and assistance in your area by visiting this page of their website.
Call 211
This dedicated phone code is available in every state, as well as some U.S. territories. Using this service, you can obtain information for and referrals to healthcare and other social services in your area. This includes transportation services and assistance for older and disabled individuals.
You can get more info about this service by visiting their site, or by simply dialing the number from your cell phone or landline.
Connect with a Mobility Manager
If you're feeling a bit overwhelmed by researching and finding the best transportation options in your area—it may be time to get someone in your corner who's an expert in the industry.
Mobility managers act as transportation organizers for older adults and people with disabilities in need of transportation or paratransit options.
You can connect with a mobility manager in your area by contacting your Area Agency on Aging (AAA), as well as through your area's Centers for Independent Living (CILs).
Additionally, you can easily search for state and local mobility management service providers by visiting the National Center for Mobility Management's website.
When you or your loved one make the complex decision to give up driving, it doesn't mean you must also relinquish your independence in getting where you need to go when you need to.
We hope this article has offered you some helpful advice and information to connect with the many available options in transportation services that exist today.
Speaking of helpful advice—WayWiser is your one stop shop for everything related to supporting the holistic health, wellness, and quality of life of older adults and their caregivers. Visit our Word To The Wise page regularly for valuable info on all sorts of important topics.