According to the most popular website in the world (spoiler alert: it's Google), there are 1,197,982,359 websites currently online and that number was already out of date before you got to the end of this sentence. Of those billion+ websites, most of us are spending time on just a few favorites. Sure, we end up on some random websites when searching for particular answers to the weird questions that pop into our heads throughout the day, but for the most part we search around the same few sites on a daily basis. We check the news or read our favorite hobby blog and then we're stuck with what to do next.
Well, here are a few of the most underrated websites on the internet that you might want to bookmark as they will come in handy when you need a specific tool or they might just lead you down a funnel of entertainment the next time that you're bored.
1. 10minutemail.com
If you are going to bookmark one of the underrated websites from this list, make it 10minutemail.com.
It happens nearly every day. A website asks for our email address in order to view some information or make a quick purchase. Many of these sites we're happy to interact with as they interest us for one reason or another, but there are plenty of moments where we think to ourselves "ugh, I need access to this site, but I really don't want to get spammed with emails for the next 6 months." This is where 10minutemail comes in. You can jump to the site and they will give you an email address that lasts for – you guessed it – 10 minutes!
Use this weird email address to sign up for whatever it is you're checking out, check your 10 minute inbox for the verification email if it's necessary, and don't worry about receiving spam mail for the rest of your life. Of course, if you're buying something and want to receive communications or if you are signing up for something where getting future emails would be important, don't use this site. But if it's just for something silly, this site should definitely be bookmarked and considered one of the best sites on the web rather than being an unknown and underrated website.
2. TextYourMom.com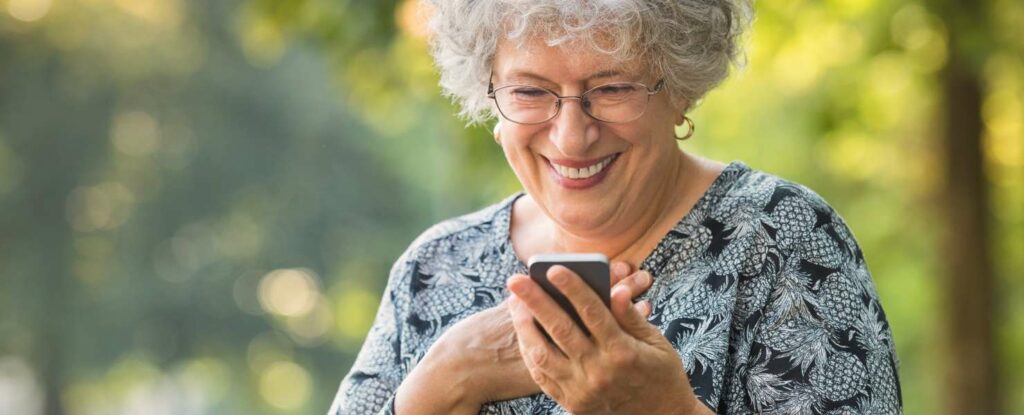 We all know that we should be in better touch with our parents, but what you might not know is that it can actually help them stay healthier as they age. According to TextYourMom.com, studies by the CDC and elsewhere have shown that loneliness and isolation are leading causes of cognitive decline in older adults and can even increase the risk of heart disease and strokes.
The simple solution? Text your mom or dad on a regular basis!
This simple site lets you sign up for regular reminders to text your parents. It shoots you a reminder and provides a quick idea to help you out in case you have nothing to say. It's free, it's fun, and it will help your parents out quite a bit!
3. CamelCamelCamel.com
While we remain unclear as to why CamelCamelCamel.com has such a bizarre name, what we do know is that you'll love this often underrated website. What does this triple camel site do? They track Amazon prices so that you can be sure you're getting the best price before making a purchase. We all love saving a few dollars, and this is a great tool to have in your online shopping repertoire.
Before making a purchase, you can see if the price is higher or lower than usual or even try to guess if the item might go on sale soon based on price variations over the past year. Does this item tend to go on sale for Memorial Day? Is it cheaper in the Winter than the Summer? CamelCamelCamel can let you know.
Here is a quick video intro to the site if you want to learn some more.
4. FutureMe.org
We LOVE this website. While our first two choices of underrated websites are useful for saving money and saving your inbox from spam, FutureMe.org is a tool that can really give you perspective on life and possibly brighten your day.
What does this tool do? It's simple really – FutureMe allows you to write an email to yourself and set it to send at some point in the future (the default settings are 1 year, 3 years, or 5 years from today).
What's the point? Snap a moment of life and when you get the email a couple of years later, it gives you a moment to reflect. According to FutureMe user, Margaret, "I love this. I've sent myself 5 letters so far and every year it's a surprise. Because I forget so easily. It turns into such a deep reflective process, that I usually weep and laugh while I write."
The process can be cathartic. Reading the email to yourself will nearly always surprise you. What you thought was important today, what your goals looked like, what was bothering you, what you were excited about… the process of writing it today is equally as important to your mental well-being as being able to read and reflect on the message a year or more from now. Give it a shot. We think you'll love it.
5. GeoGuessr
We could quite honestly play this game for 5 hours and not even realize that a moment has passed. GeoGuessr is fun, addictive, good for your brain, free, and ultimately just unique and exciting. You can quickly sign up for a free account with your gmail address or FB login (from what we have seen, this doesn't lead to any spam, but who knows…)
What is the game? Incorporating Google Street View maps, it will plop you in the middle of a street at some place in the world – could be Indiana, could be India – and you have to guess where you are on the map by just looking around in a circle. Sometimes its incredible tough (read: impossible) as you're just looking at an empty field, but other times you can put on your Sherlock Holmes hat and figure out where you are based on local signs, cars, or architecture.
6. Radio.Garden
In a world where most music is on demand through services like Spotify or Pandora, it's often easy to forget that terrestrial radio still exists. But, guess what? It does! And if you're looking to sit back while at your computer and listen to a local station, or maybe a radio station from where you grew up, or just a station from somewhere you'd love to visit, Radio.Garden has them all.
If you're a music lover or miss your favorite talk radio show from the city you moved away from, Radio.Garden is an underrated website that needs to be on your list immediately. Bookmark it and start to enjoy.
7. Remove.bg
Ever try to do a little amateur Photoshopping and wish you could remove the background from a photo? Well, that's exactly what Remove.bg does for you. This free tool lets you upload an image (maybe of your kids or even of yourself) and it will take the background away with the click of a button. It's a great tool to have bookmarked for when you're making Christmas cards, doing some digital scrapbooking, or just having a bit of fun with old photos.
8. JustWatch.com
Let's face it, we all watch a lot of TV these days. Perhaps more so, we spend a lot of time jumping from app to app trying to figure out what is streaming. With Netflix, Hulu, Prime, Peacock, HBO, Apple+, Disney+, and more and more services being added daily, it can be a bit of a pain to figure out what is playing where. T
hat's where this underrated website comes in. JustWatch.com lets you select the services that you subscribe to and it will then lay out all of the possible shows and movies for you right there on their website. It makes the process of finding that perfect late night comedy or mid-afternoon thriller much, much easier. We think you'll love it.
9. Tip of My Tongue
We've all been there before. You've got a word on your mind, but you just can't get it out of your mouth. It's one of the most frustrating feelings. That word is right on the tip of your tongue, but…. ugh! You just can't spit it out.
This website tries it's best to help you out when it comes to finding that word that is right at the tip of your tongue. You can type in the beginning of a word or some letters that are in the word. You can even give synonyms or rhymes to help their artificial intelligence help you come to the right conclusion. It's a good website, and a very underrated website indeed, that should be easily accessible in your bookmarks for the next time that you just can't get that word out of your mouth.
10. ASoftMurmur.com
If you are a fan of white noise, this is the website for you. ASoftMurmur.com gives you a selection of relaxing sounds that you can mix and match to your desire in order to create a soundscape environment that will help put you at ease. Be it rain, thunder, wind, birds, or even the sounds of a coffee shop, their collection of relaxing sounds will put your mind at ease and help you concentrate. It's great for providing a bit of background sound to your work environment or stepping away for a bit of meditation on a tranquil afternoon.
11. NaturalReaders.com
Great for so many reasons, NaturalReaders.com is one of our favorite, yet underrated websites and we hope you enjoy it as well. What this website allows you to do is copy and paste or upload a document and translate it into AI speech. It's a great tool for proofreading documents as it makes errors obvious. You can also use it for longer documents that you might want to convert to an MP3 and take with you on a walk. If you come across a great, long form news article, you can just copy and paste the info to NaturalReaders (or install their Chrome extension) and take an audio version along with you on your phone.
12. PointerPointer
This is an absolutely pointless website, but it might make you laugh for a few minutes. Laughter is important, so we thought we'd end our list of underrated websites with a bit of fun.
13. WayWiser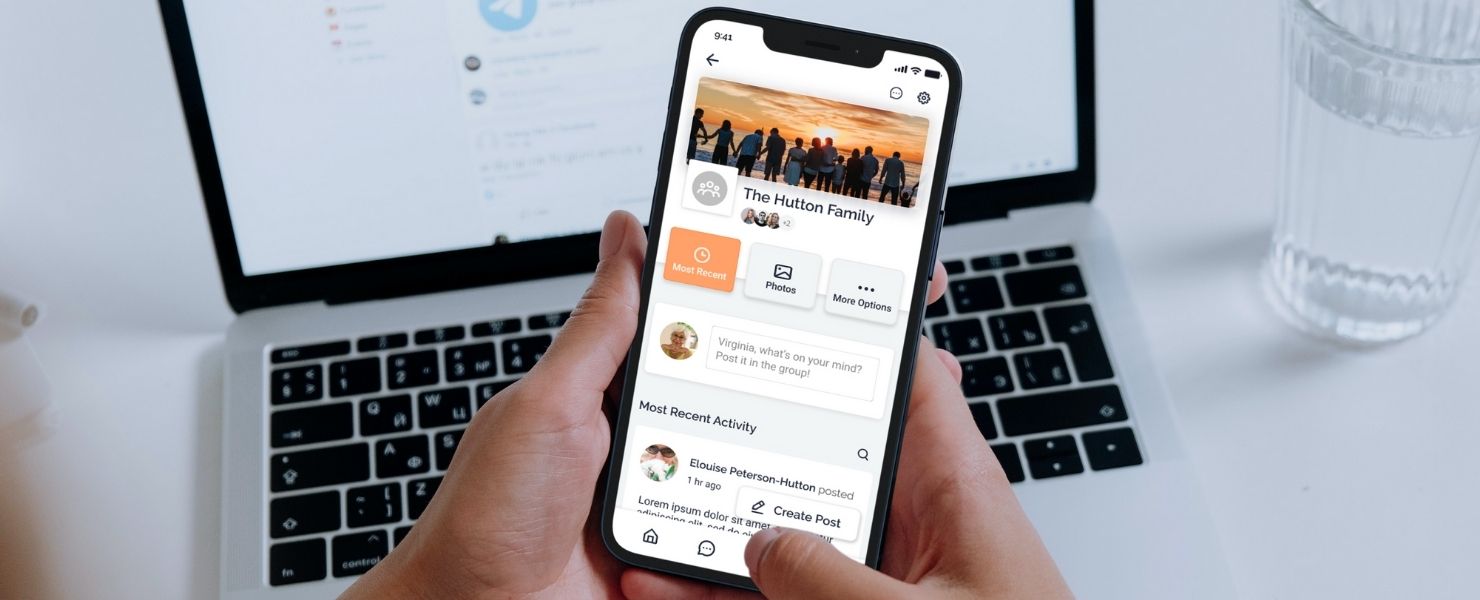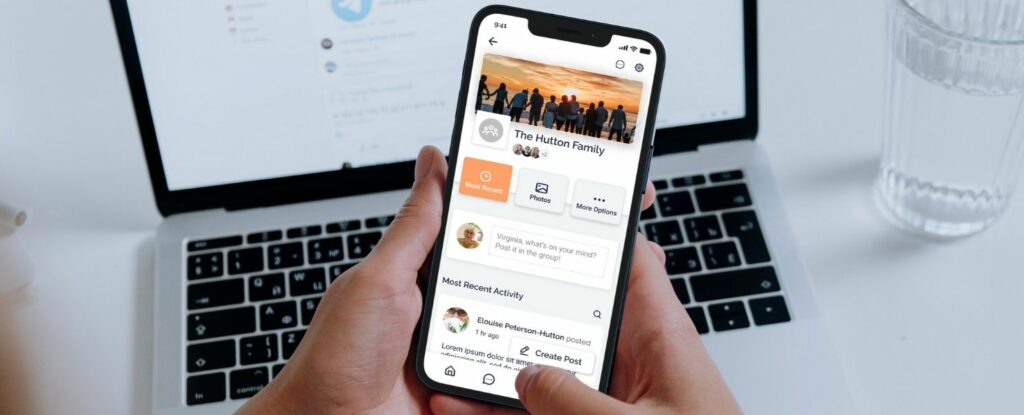 Well, this one is honestly a bit of patting ourselves on our own backs, and its really an underrated app, not an underrated website, but WayWiser is absolutely necessary for anyone who is working with family, friends, or others to help take care of an older adult. Whether its just about knowing when your dad is going to the doctor or arranging for someone to make sure mom has groceries for the week, its a free app that helps you connect with those you love in a private, secure space where you can discuss all things caregiving related.
Give it a try and see what you think.