Are you familiar with those pesky phone calls that always seem to come just as you're sitting down for dinner or settling in for the evening? Some of them even mimic your own phone number. Now, you might be wondering, are all these calls scams? And, what exactly does 'scam' mean in the eyes of the law? It can be a bit of a head-scratcher, right? Well, these are the very questions that political donation scam callers are capitalizing on.
In our humble opinion, if a friendly voice on the other end of the line is trying to persuade you to part with your hard-earned money for something other than what you think it's for—that's a scam. No ifs, ands, or buts about it!
That's why a recent episode of The New York Times' podcast, "The Daily," caught our attention—it delves right into this very topic.
If you have some time, we'd love for you to give it a listen. We've made it easy for you and embedded it right here. But if you're more of the "just the facts, please" type, feel free to skip ahead for a quick summary. Ready? Let's jump in!
Operatives Are Using Political Robo Calls to Scam Citizens
While the podcast itself goes into quite a bit of detail, there is really only one simple thing to understand. There are groups of political operatives who are calling people around the country—millions of people—asking for donations on behalf of the police, firefighters, and veterans, but out of the whopping $89 million raised, a mere 1% has made its way to any real political action. The rest, shockingly, lines the pockets of the individuals behind the robocall operations.
Perhaps even wilder, the calls are all just coming from a computer keyboard with dozens of preselected messages being used to swindle unsuspecting citizens. They might even break the ice with a prerecorded joke, a strategy aimed at putting you at ease. It's truly a crafty, and sadly unscrupulous, endeavor!
What Can You Do About Political Donation Scam Phone Calls?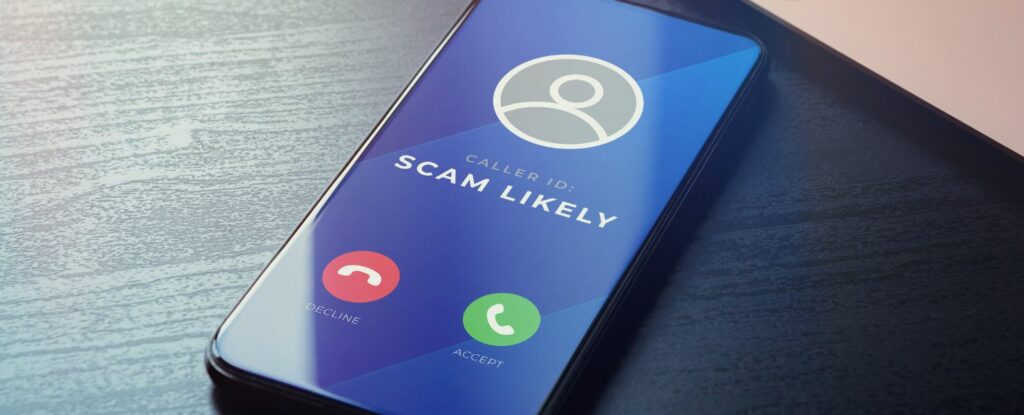 It's pretty simple, really.
Don't answer the phone unless the number is stored in your device. Let the calls go to voicemail, removing yourself from needing to make decisions on the fly.
And if you do pick up the phone, just say "no" and hang up.
If you want to donate to a political party, a specific politician, or a particular political cause that you believe in—that's wonderful! Do some research about it. Find the website for the appropriate person or organization that you'd like to support and make a donation through the appropriate means.
But, if you get a call (or a text message), even if it is about something that you believe in, say "no", hang up, do your own research, and donate through the proper channels.