Just like the rest of your body, each year, your brain changes. Generally, as it does, your mental functioning also changes. Experts say that during your mid-thirties, you may begin to notice it becoming more difficult to remember names or memorize words or numbers.
As you reach your forties and fifties, your cognitive reasoning may become a little slower. From age sixty to seventy your brain begins to shrink, and your memory may become less efficient. These are just some of the reasons why hobbies for adults can be incredibly important.
Before we dig further into the reasons that it is so important to look into new hobbies as an adult, let's lay out a few of our favorite hobbies for adults right here in case you want to jump down to the details below and skip the data that gets us excited about them.
---
Your sixties and seventies is the age when Alzheimer's and other forms of dementia most commonly arise. During your seventies and eighties, your chance of Alzheimer's increases quite dramatically and we know now that this disease is extremely prevalent in older adults. In fact, did you know that someone in the world develops dementia every 3 seconds?
This is the reason why, outside of picking up hobbies for yourself, you should be connecting on a platform, such as WayWiser, to help coordinate care for your mom or dad as they get older. As cognitive decline creeps in, daily activities can be come tougher so it's important that we create a communication channel amongst our family and friends to be sure everyone is safe – particularly as financial fraud and exploitation is common amongst our aging parents.
In addition to the natural growth and change of your body and brain, we simply have less stimuli as we grow older. We're no longer in school and some of us are no longer working a 40 hour week. Kids, if you have them, have left the house as they are growing older and living their own lives.
Without the activities that used to keep our brains and bodies busy, it's easy to become bored and for our minds to slow. That's why hobbies are just as important as an adult as they are when you're a child.
The Future of Your Brain is Bright
Although mental deterioration is one of the most dreaded consequences of aging, it is not inevitable. Just because you're growing older does not mean that you have to accept the fact that your mind is going to slow down, and your memory will not be as good as it used to be. Like any other part of your body, you can keep your brain active by giving it regular exercise. A great way to do so is by starting a new activity.
Activating Your Brain Cells
When your brain is stimulated by activity, new connections are generated between nerve cells. This process is known as neuroplasticity. This builds up a reserve of functions that protects against future brain cell loss. Any type of mentally stimulating activity can help you to maintain a youthful brain from sudoku and crossword puzzles to things that require manual dexterity such as painting or knitting. A fun way to activate your brain cells is to start a new hobby.
10 Best Hobbies to Start as an Adult
You're never too old to try something new. Here are ten of the best hobbies to start as an adult to keep your brain and mind in good shape.
1) Learn an Instrument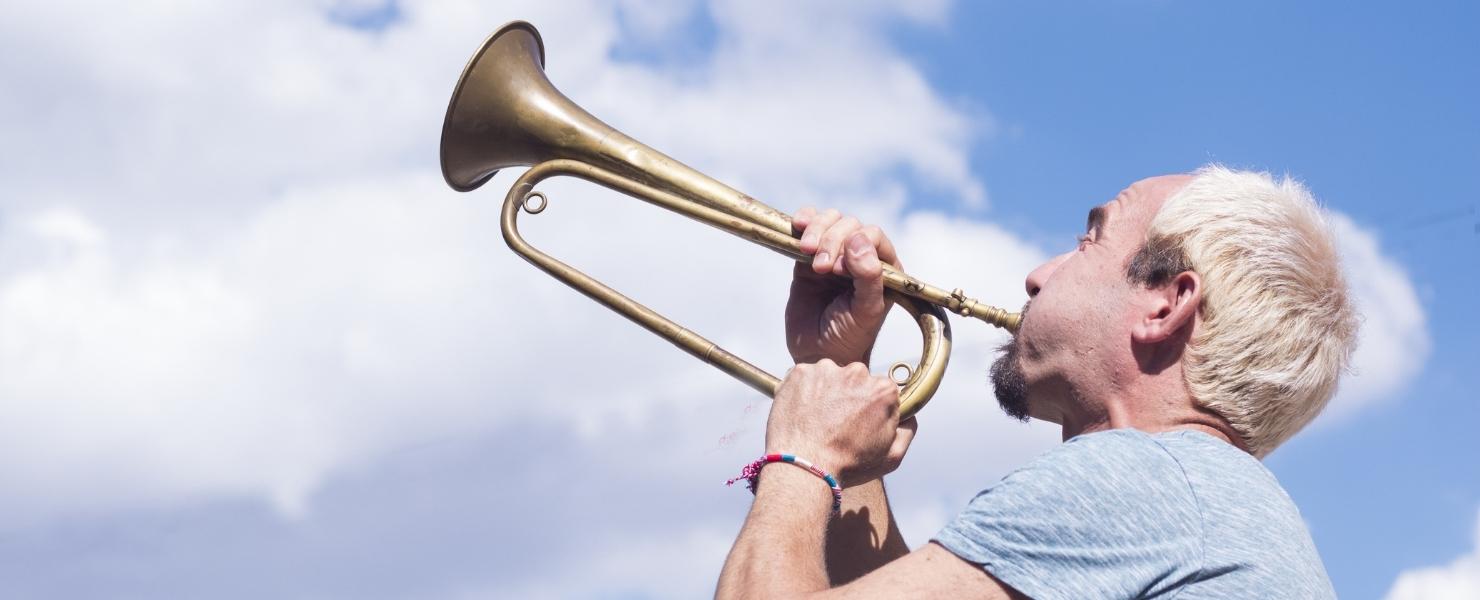 Learning to play an instrument gives your brain a total workout. This is because it uses a wide range of skills that utilize the whole nervous system. For example, practicing on a musical instrument involves your working memory, controlled attention, manual dexterity, and self-discipline. Studies show that musical training can change the function and structure of the brain.
Furthermore, playing an instrument can improve mental clarity and long-term memory. Music can also help unlock memories in people with advanced dementia. Not only that, playing music is emotionally rewarding. It also involves social contact, cooperation, and empathy all of which promote healthy aging and prolong life.
2) Take a Class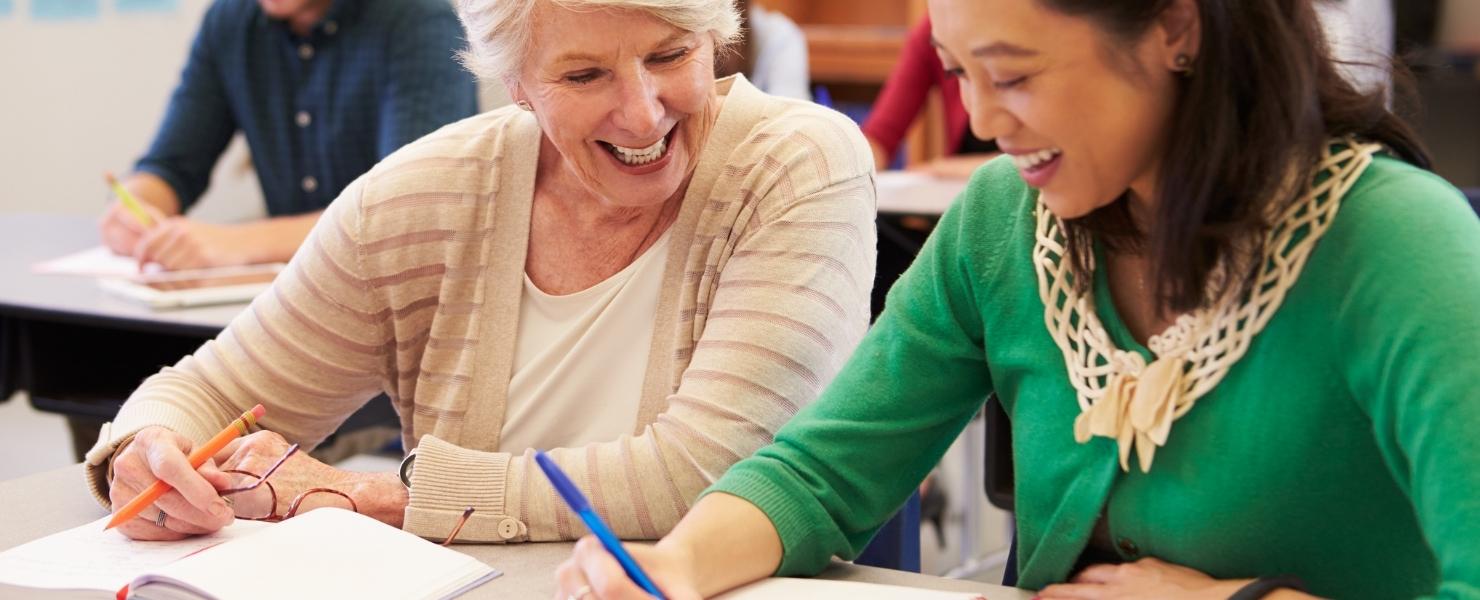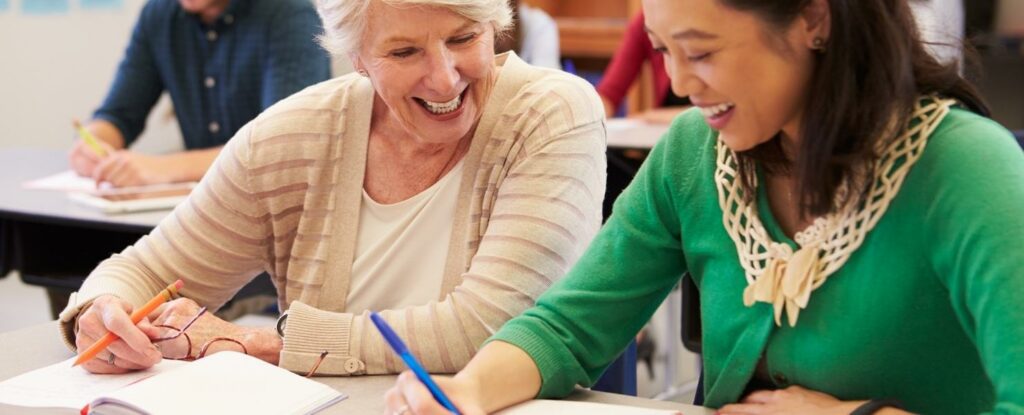 Even though your brain changes as you age, it doesn't stop working. Learning something new can slow down cognitive aging. Exposure to new ideas and new people can challenge your mind and help improve your memory. Learning a complex skill such exercises both working and long-term memory. If you don't want to go back to school, there are plenty of courses you can take online from the comfort of your home and many of them are free. Are you stuck for ideas about what class to take? How about these:
3) Become a Volunteer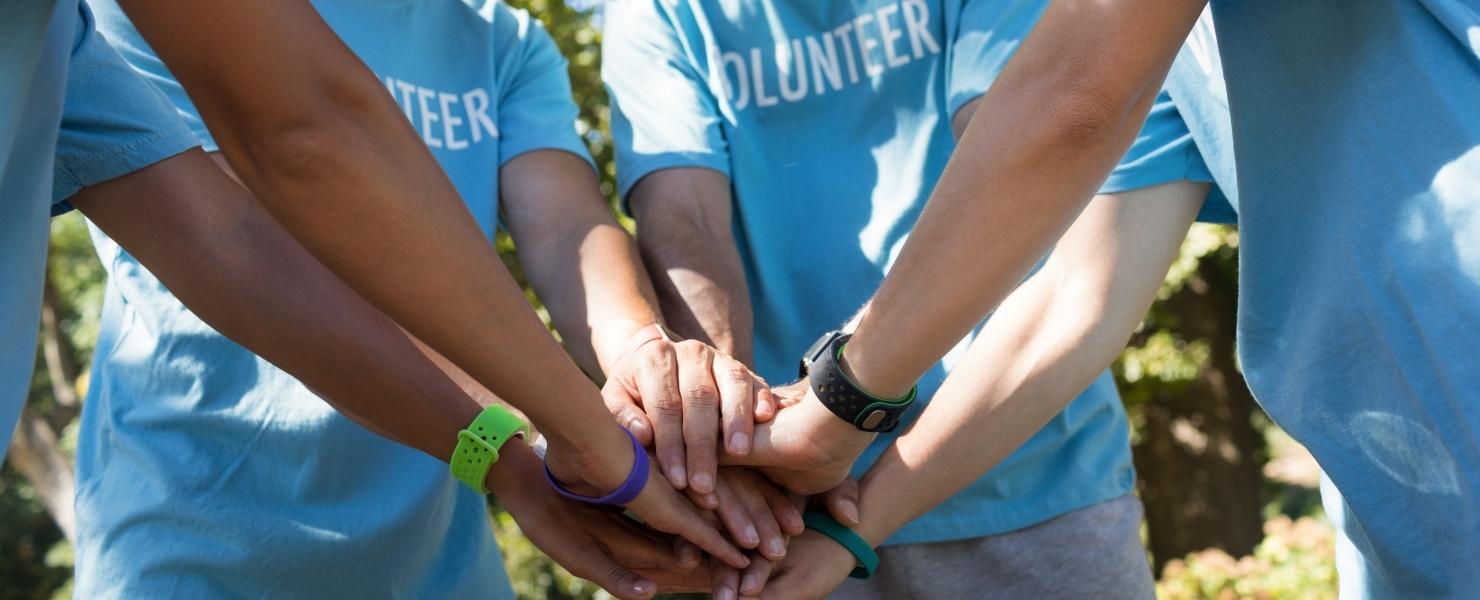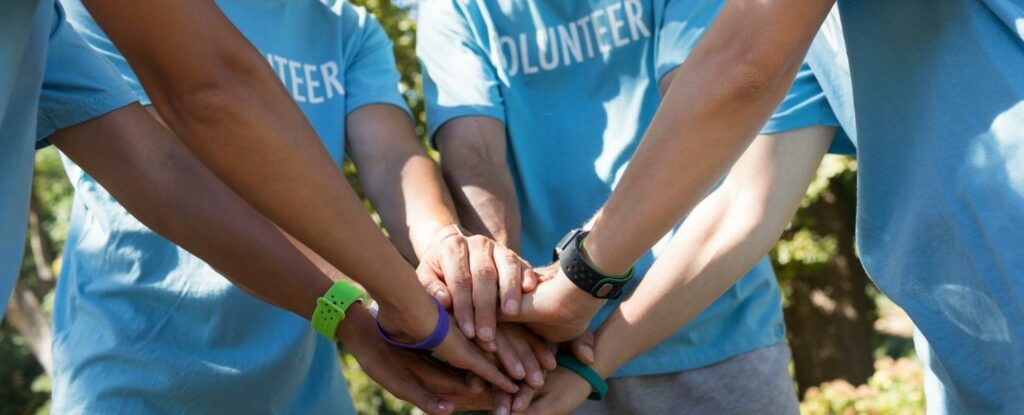 Volunteering is not only good for your physical health – reducing your risk of high blood pressure – but it's also good for your mood and brain function. Because it promotes cognitive functions it improves your mental clarity and may reduce your risk of developing dementia.
Volunteering not only provides a sense of purpose, but it's also good for maintaining a youthful mind. Volunteering reduces anxiety and depression and makes people feel happier and healthier. Becoming a volunteer is also a good way to meet new people and increase communication skills. If you want to become a volunteer, here are some steps to get you started.
4) Get Creative with Color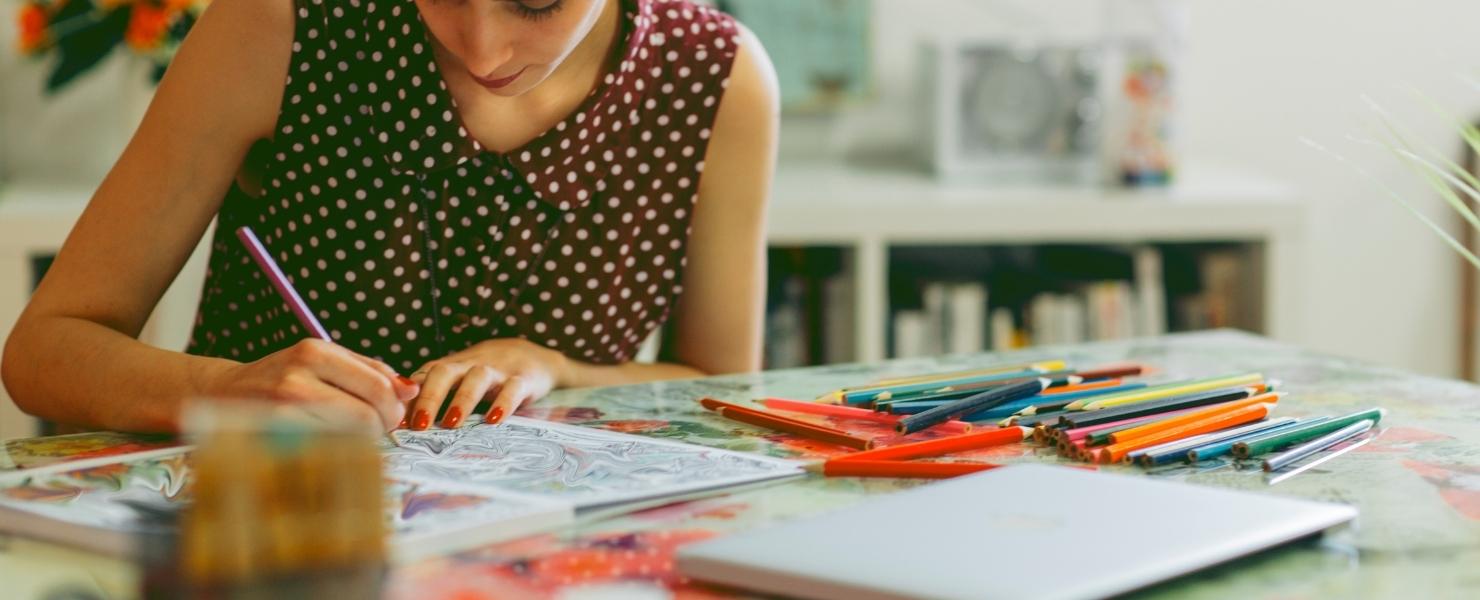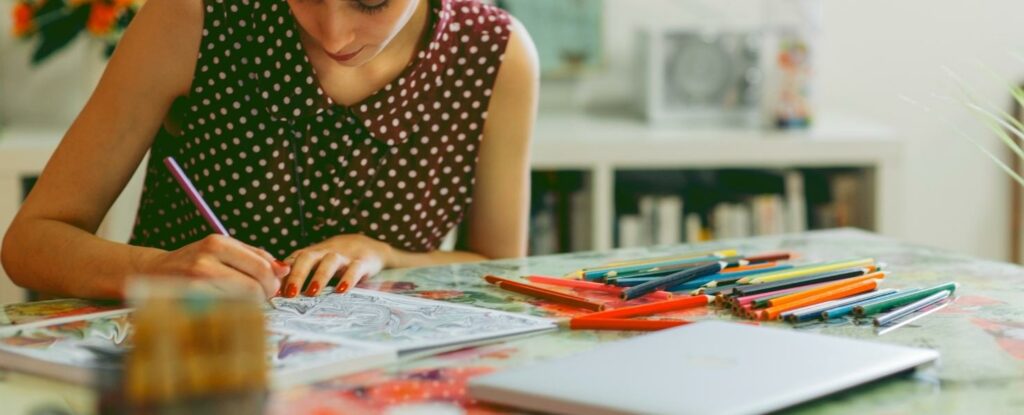 You don't have to have a talent for drawing or painting to enjoy using colors. You can have just as much fun and reap all the benefits by coloring preprinted drawings. Adult coloring has the same benefits as meditation. That means it lowers your blood pressure, slows your heart rate, reduces stress and anxiety, increases your focus, and boosts your creativity.
You can find a wide range of adult coloring books online. You can use all kinds of media to color in them, such as gel pens, felt pens, colored pencils, pastels, and watercolors. You can also download coloring apps so that you can color anywhere without having to carry a book or pens.
5) Learn a New Language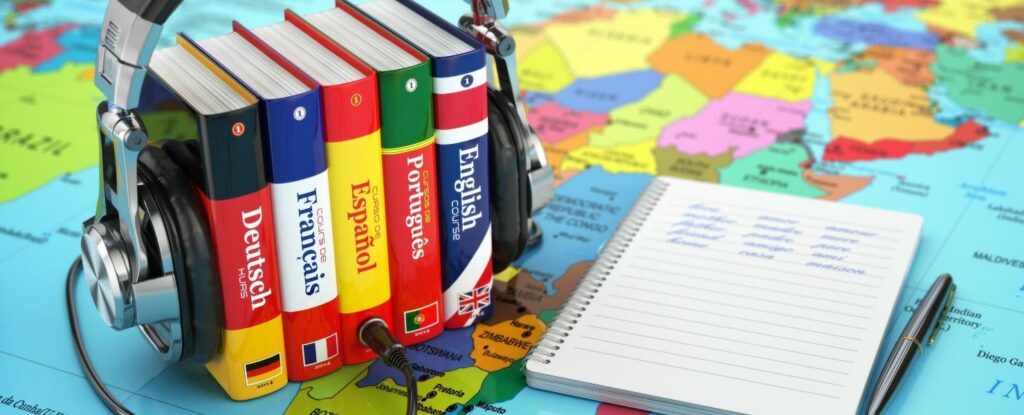 One of the best ways to stimulate your brain and stave off dementia is to learn a second language, which is why its one of the best hobbies for adults. This type of learning not only encourages you to think differently, but it also helps your brain forge new neuronal connections.
Taking lessons in a new language is like taking your brain to the gym. Language training also improves your memory and your overall cognitive function. It also boosts your self-esteem and gives you new opportunities for socializing. There are plenty of free online resources for learning many languages from French and Italian to Russian and Japanese. Some of the best apps include:
6) Take Dancing Lessons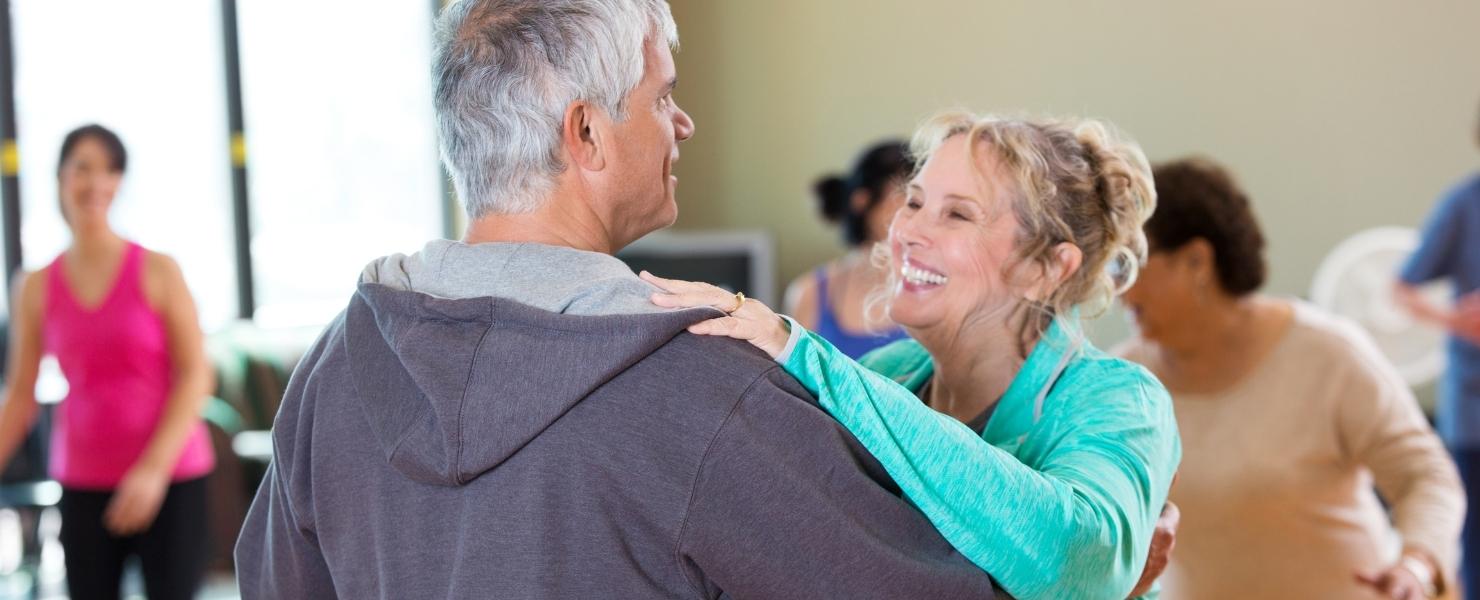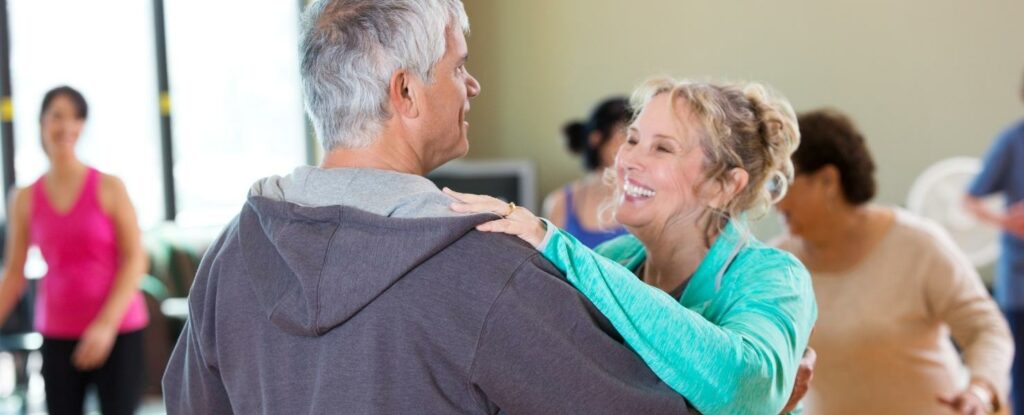 Dancing is not just a workout for your body. As well as improving coordination, it combines physical and mental stimulation, which means it has a positive impact on cognitive functions and neuroplasticity. Dancing can also reduce the risk of Alzheimer's and other forms of dementia and benefit people who suffer from dementia, memory loss, confusion, and disorientation.
It can improve memory and strengthen neural connections because it stimulates so many different areas of the brain, such as the cerebellum – which helps you maintain balance, the basal ganglia – which helps with motor control, and the somatosensory cortex – which processes tactile information.
7) Practice Brain Games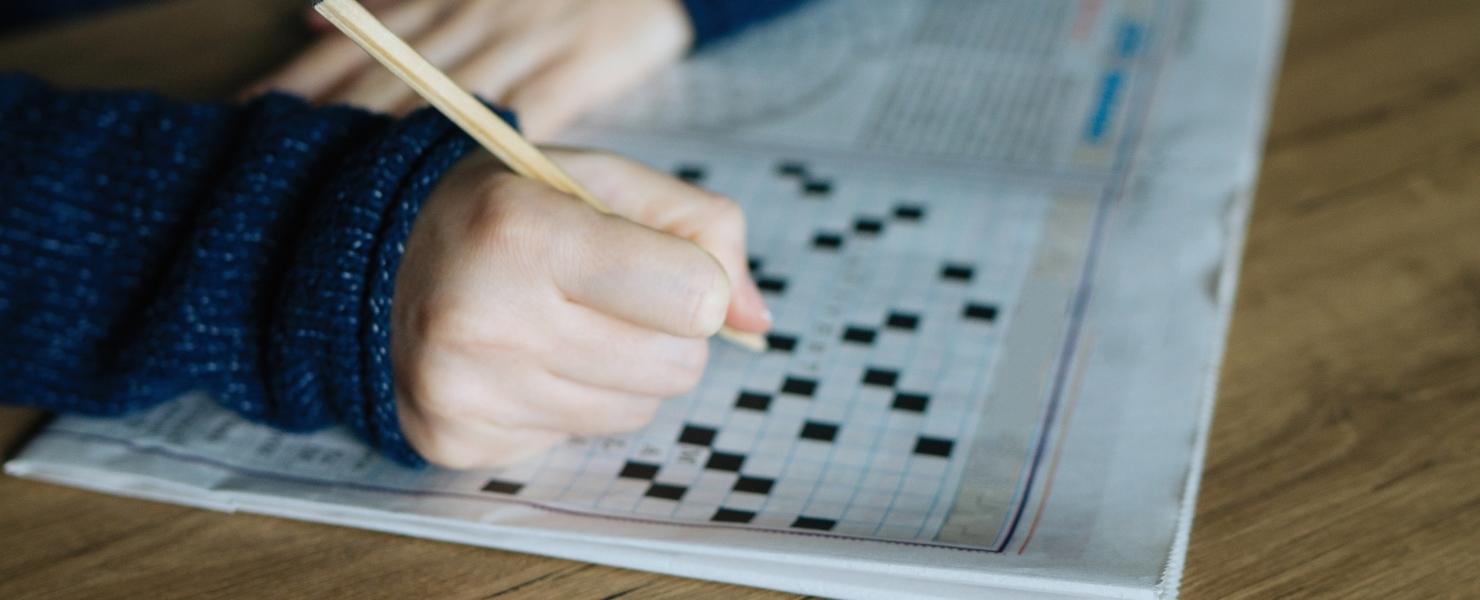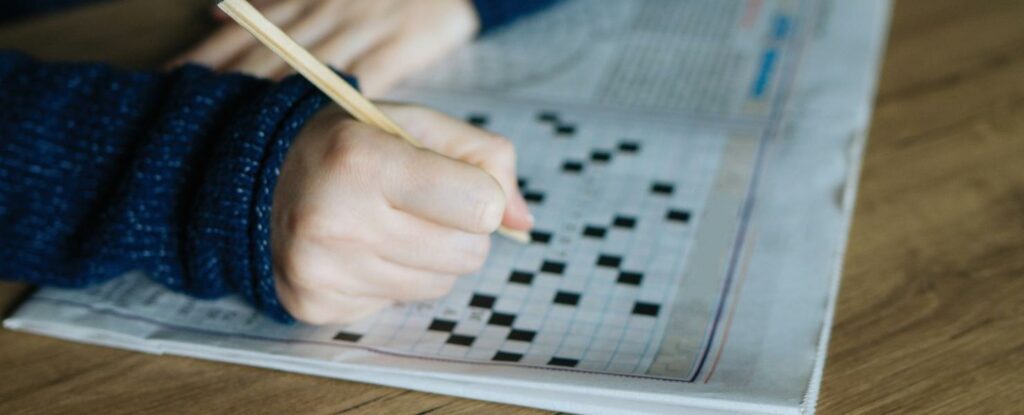 Brain games are a stimulating way to pass the time and have many benefits such as improving memory, increasing attention, boosting cognitive function, and reducing your risk of dementia which is what makes them such great hobbies for adults. They can be played anywhere, and you can enjoy them alone or with a group of friends. Fun ideas for brain games include:
Crossword or find the word puzzles
Sudoku
Trivia
Online games
Brain training apps
Chess
Jigsaw puzzles
Memory games
8) Take up Scrapbooking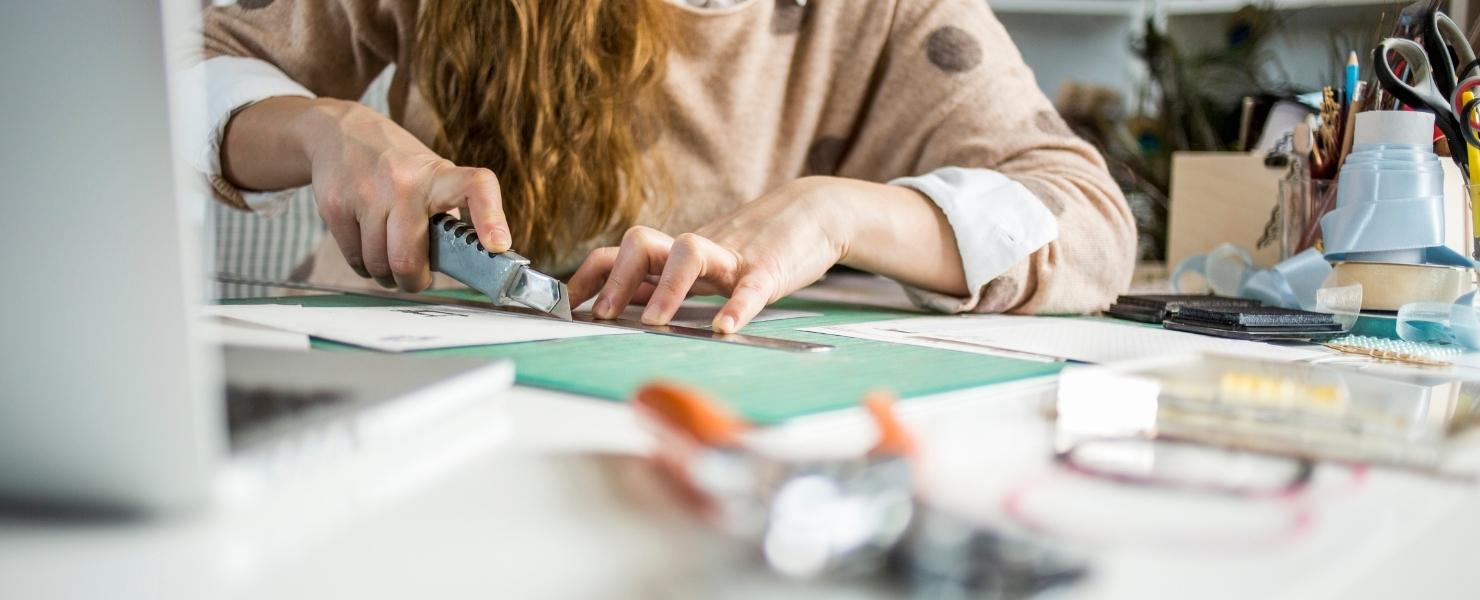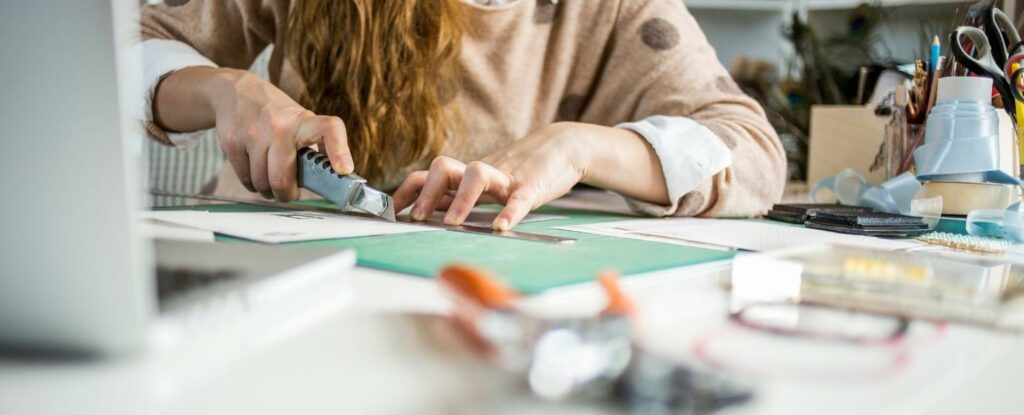 Scrapbooking is a rewarding hobby for adults in many ways. It stimulates creativity, reduces stress and anxiety, and encourages concentration. But that's not all, while you are creating your scrapbooking pages, you are relaxing and breathing deeply, which slows your heart rate lowers your blood pressure. While you're creating memories on the page, you're also boosting your brain's memory functions.
By challenging your mind, scrapbooking helps your brain to build new connections and strengthen existing ones. Many cognitive skills come into play, such as pattern recognition and organization. As you cut paper, spread glue, and peel stickers, scrapbooking also improves your hand-eye coordination, fine motor skills, and dexterity, strengthening your fingers, hands, and wrists. There are no strict rules for scrapbooking, you can let your creativity run free. Some ideas for scrapbook themes include:
A trip you took
Your personal milestones
Your friends and family
School reunion
Favorite animals
Life history
News events
9) Listen to Audiobooks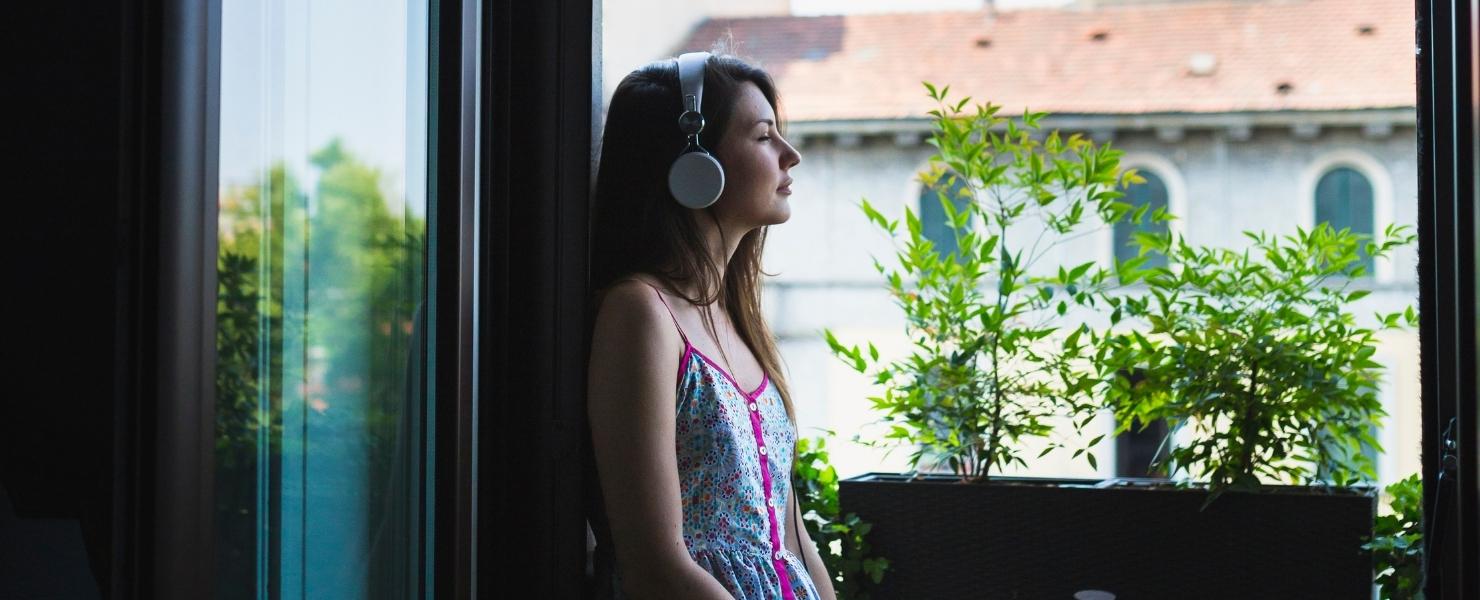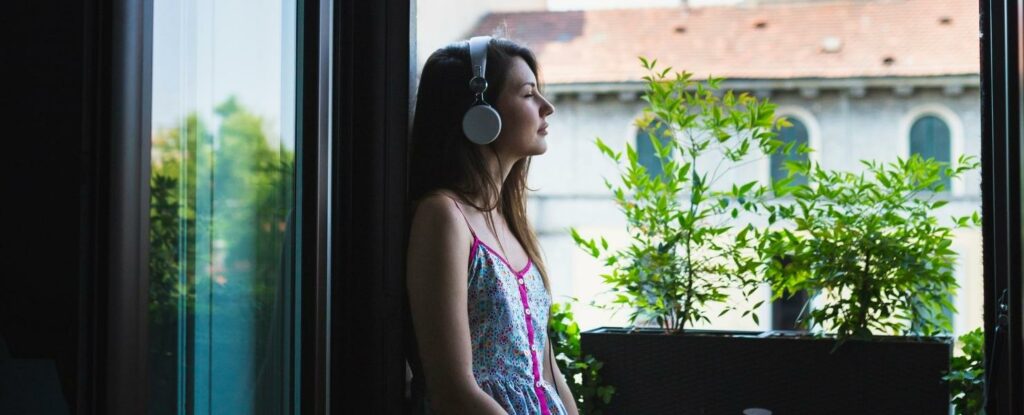 Audio books are great to listen to when you are traveling, relaxing, soaking in the tub, or if you're having difficulty getting off to sleep. It's no wonder it's one of the most popular hobbies for adults. Studies show that listening to audiobooks has many positive effects on your brain function. As well as providing mental stimulation, it can help reduce the risk and slow down the progression of dementia and Alzheimer's.
Because you get so immersed in listening to them, audiobooks also help you focus your attention and stimulate your imagination. Listening to your book of choice stimulates your hippocampus and frontal cortex– the parts of the brain that are responsible for memory formations and learning. Other benefits may include sparking an emotional response, building literacy skills, increasing vocabulary, improving time management, and reducing negative thoughts.
Here are some places where you can access audiobooks:
10) Get into Arts and Crafts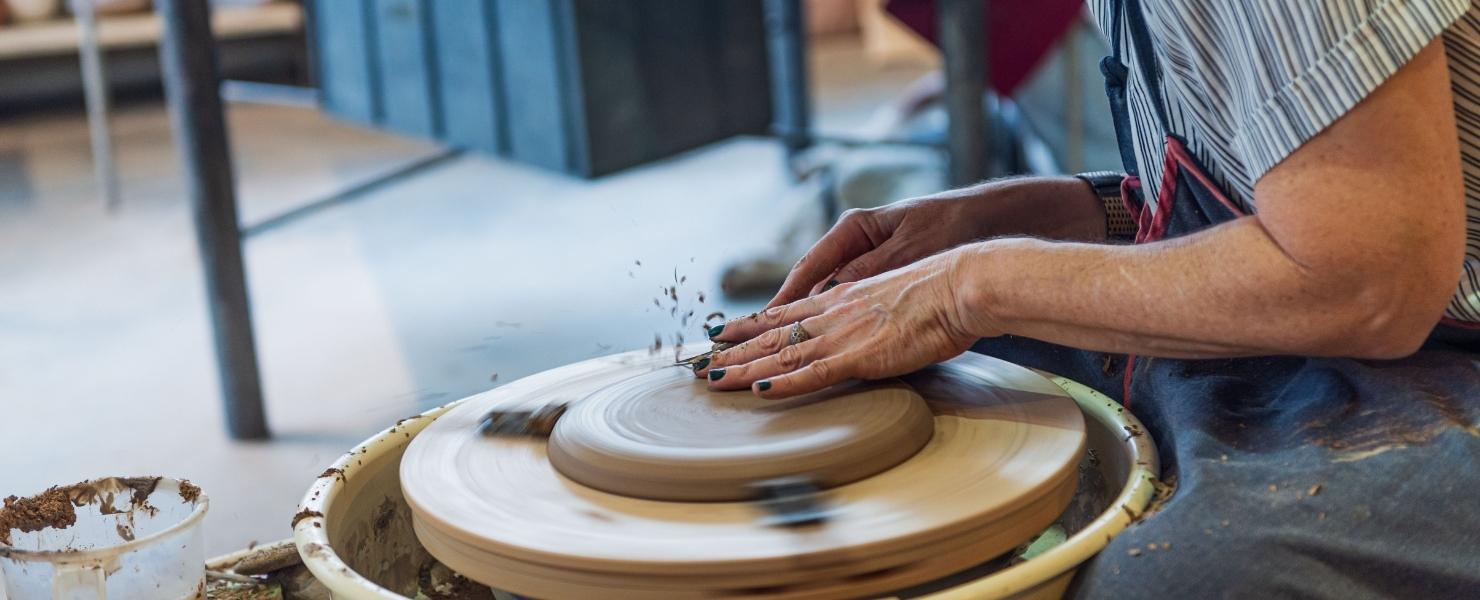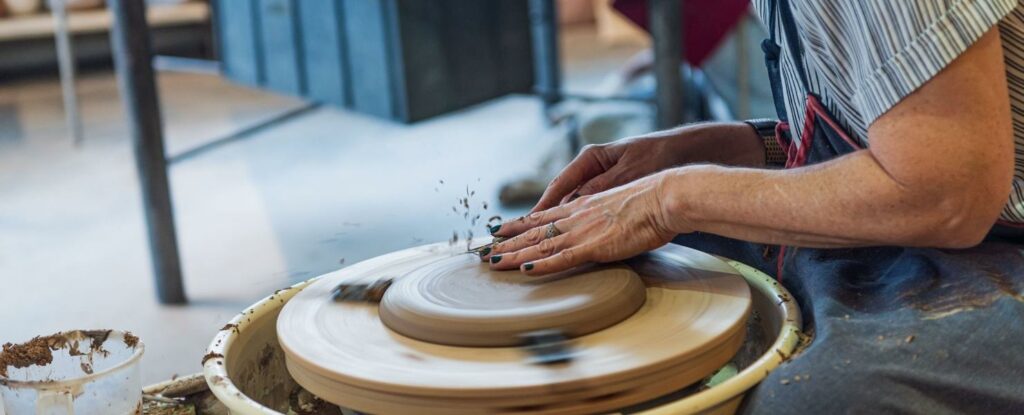 There are many studies to support the fact that practicing arts and crafts can improve cognitive functions. They do so by building new and stronger neural pathways. Crafts can also help your brain form more efficient networks between synapses and produce alternate brain strategies. And there is certainly a wide range of arts and crafts to choose from. What's more, if you not feeling in a particularly creative mood, even viewing art can help your brain restructure, reshape, and adapt. Here are some art and craft ideas:
Knitting
Sewing
Model making
Pottery
Painting and drawing
Sculpting
Macrame
Papier-mache
Weaving
Tapestry
Woodwork
Jewelry making
11) Nature Photography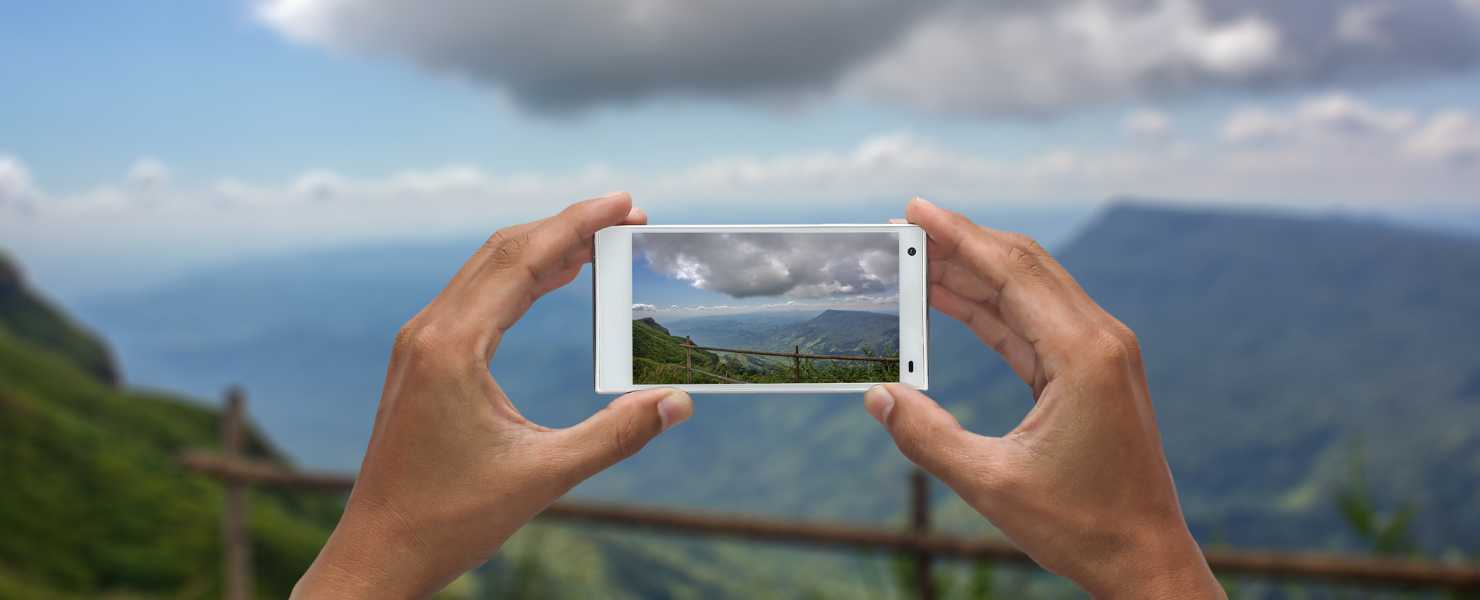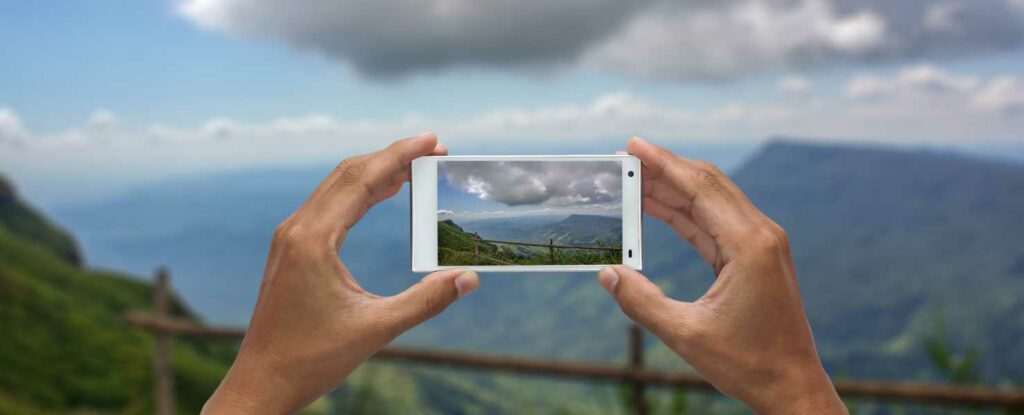 Studies have shown that being outside in nature benefits your health in several ways. Not only is it relaxing, but it also lowers cortisol levels, reduces stress, lowers heart rate, and reduces muscle tension. So why not combine the health advantages of being outdoors with a fulfilling hobby that will provide you with lasting memories that you can share with your friends and family?
The great thing about nature photography is that you don't need to be an expert at taking pictures to enjoy it. These days, most cameras make taking photos a breeze. You don't even need a "real" camera, you can simply use your cell phone. If you do decide to use your cell phone, for your nature photography, several apps can help you. Here are some of the best:
Photo Tools: This Android app has all the features you need to go out and shoot nature. They include a field of view calculator, light meter, flash exposure calculator, and more.
GorillaCam: This is an iOS app for Apple and will help you to capture beautiful time laps frame and motion videos.
Adobe Lightroom: This app will help you edit all your wildlife pictures from basic retouching to advance treatments like image distortion. It's available for Android and iOS devices.
12) Puzzling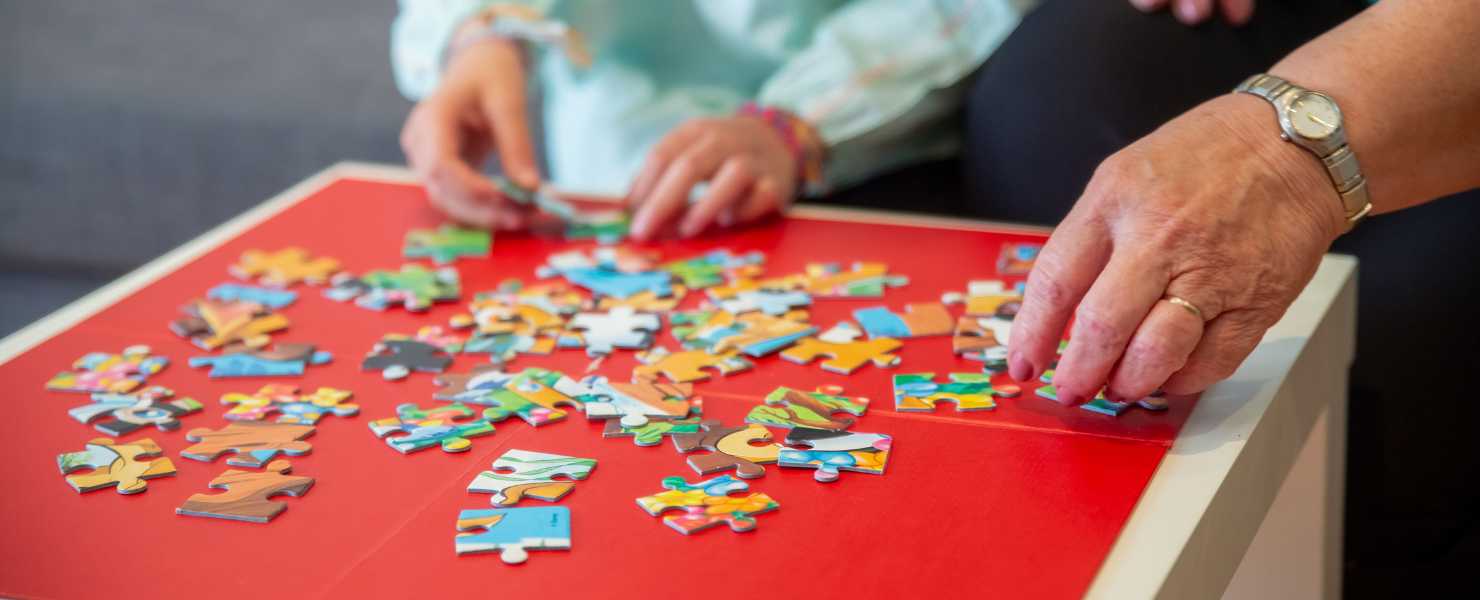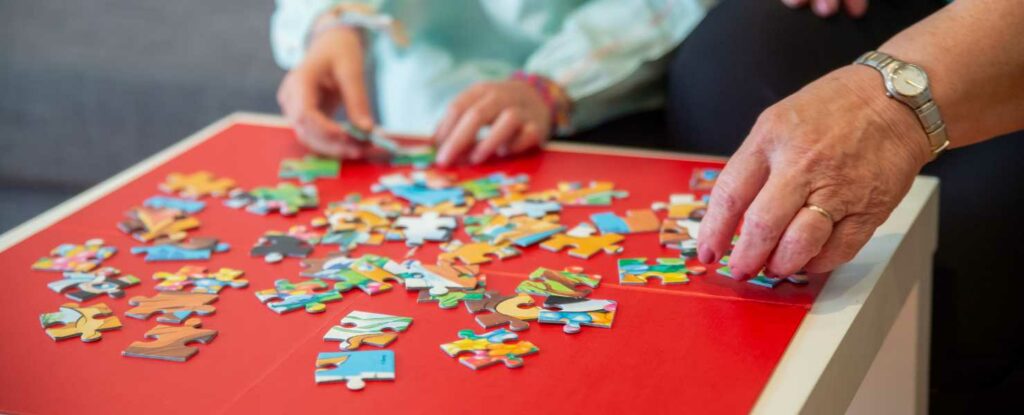 There aren't many things more satisfying than placing that last piece into a jigsaw puzzle. When you've done it once, you're definitely going to want to do it again. The beauty of puzzling is that there are so many different types and styles of puzzles to choose from. Just some of the themes for jigsaws include: Space, Nature, World travel, Animals, or Famous People. If you want a nice mix, consider a puzzle of the month subscription!
If you're just starting out, you might want to choose a puzzle with just a couple of hundred pieces, but if you're an expert or you really want a challenge, how about a 5000-piece puzzle? Puzzling is relaxing and can lower your heart rate and your blood pressure. What's more, if you really love the picture on one of your puzzles, you can have it framed for posterity.
If you don't have room for a table jigsaw puzzle, that's not a problem. There are several mobile phone apps for puzzle aficionados made for both Android and iOS platforms.
13) Creative Writing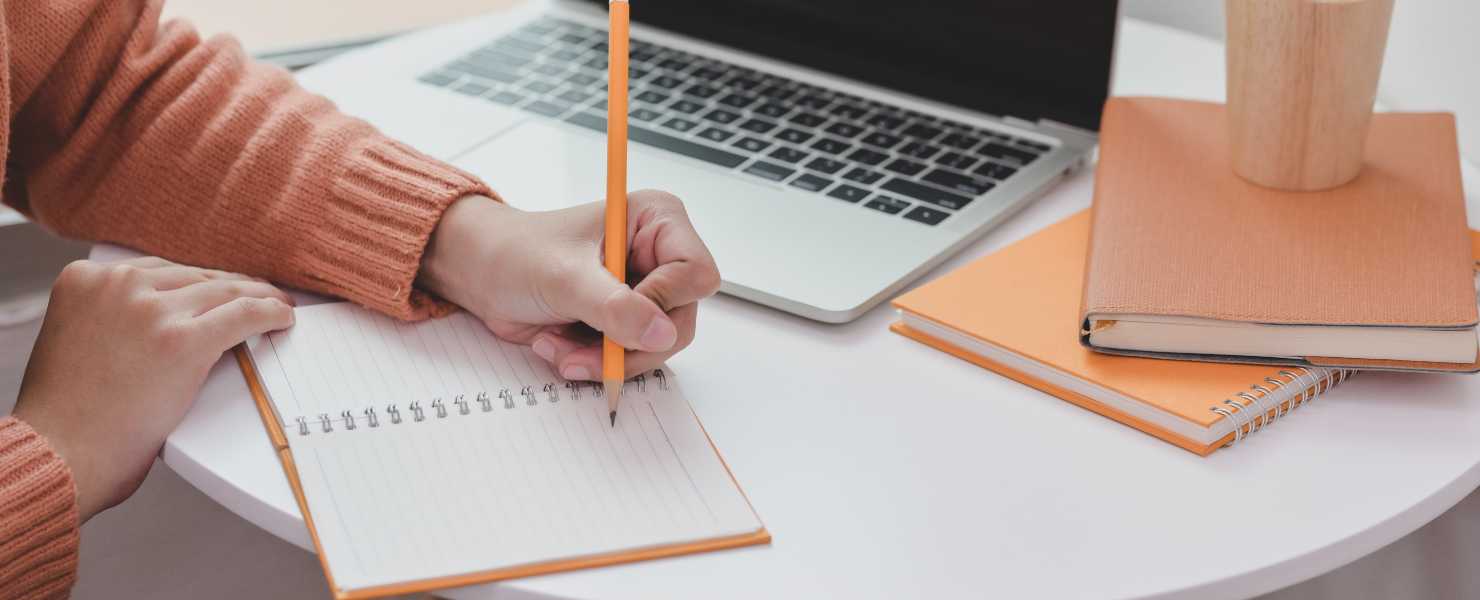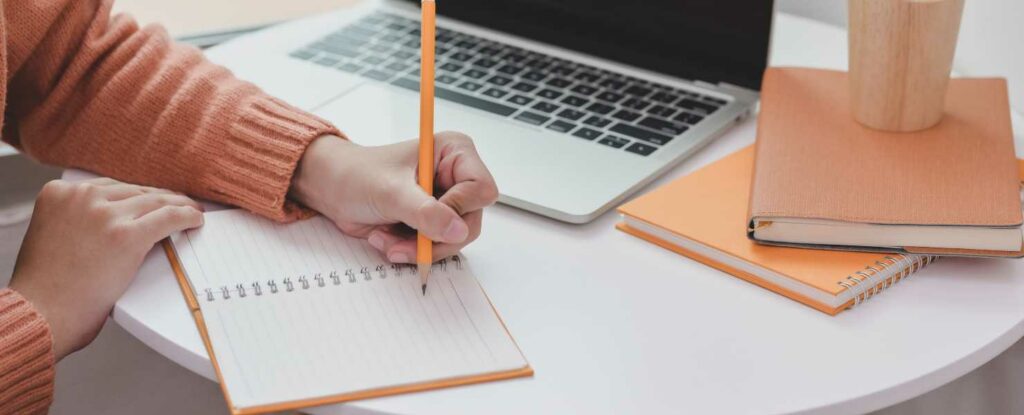 Everyone has a story to tell. Maybe you have more than just one. Creative writing is a rewarding hobby that enables you to give pleasure to others while giving your brain a good workout.
Many people are attracted to creative writing purely for the fun aspect. It allows you to let your imagination run wild and to draw on your many years of experience. Whether you choose to write for yourself or share your stories with others, you can still enjoy it. You may even find that you want to publish. There are several forms your creativity can take, such as creating: poetry, short stories, a novel, your memoir, or a movie or TV script
If you are not sure where to begin, try joining a local or online writing group for some tips. Some websites offer writing prompts to get your creative juices flowing.
14) Sharing Your Life Story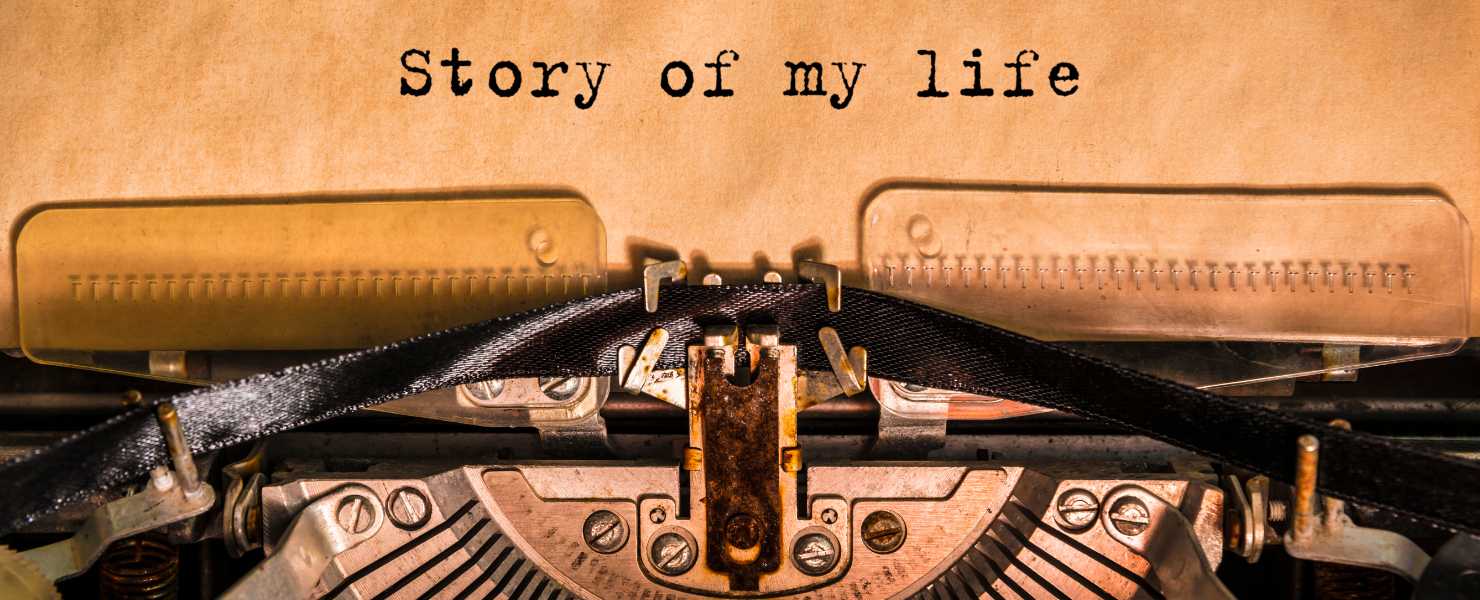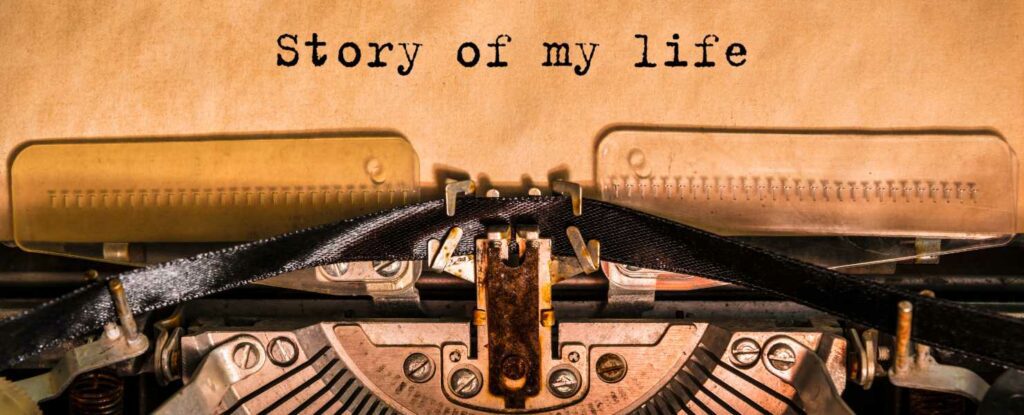 Although you may not want to write down your life story, you may still want to share it. Local schools and libraries often invite older adults to visit to talk to classes or groups of library visitors.
You may also want to look into the Life Story Library Foundation (LSLF). Based in Salt Lake City, Utah, the LSLF is a multi-cultural organization that is dedicated to the preservation of life stories and recorded history. They believe that every story is important and that wisdom stems from life experiences. They also hold that by sharing your personal stories, you have the power to change the world. Some people hesitate to share their life stories because they don't think it's interesting.
But remember, everyone has a story to tell, and sharing your experiences with others can be extremely helpful. You may also have an area of expertise that someone would like to learn from.
15) Social Media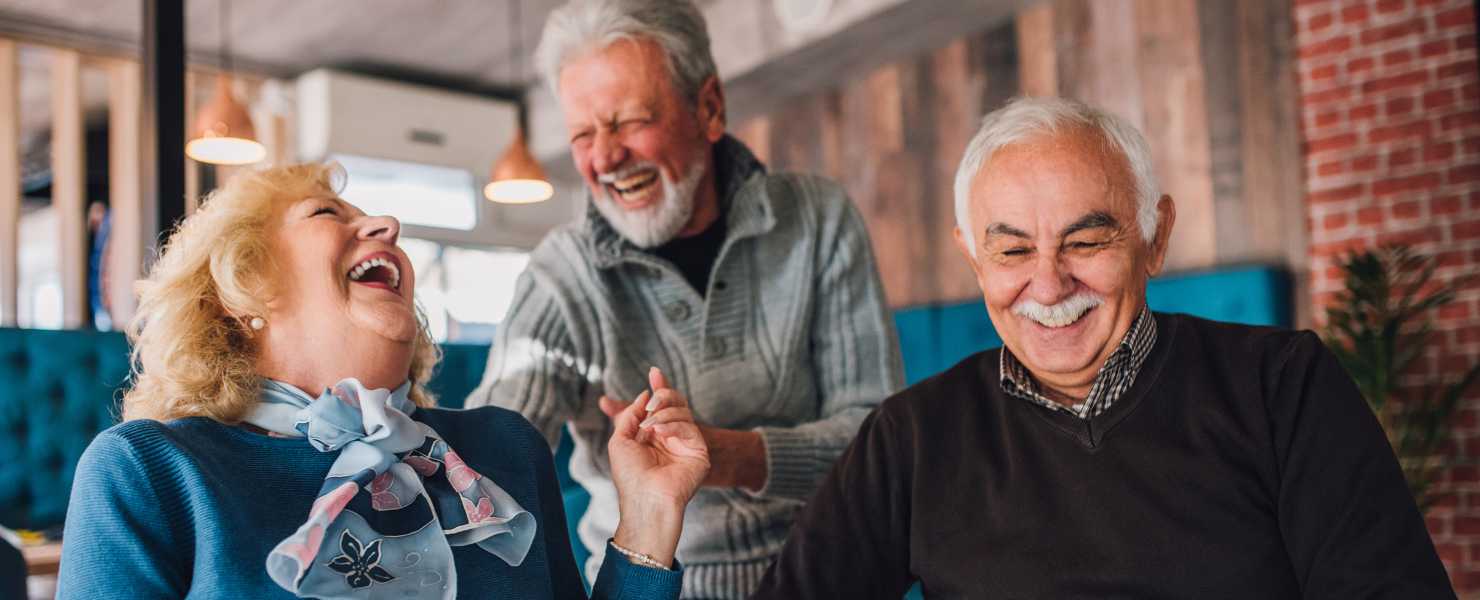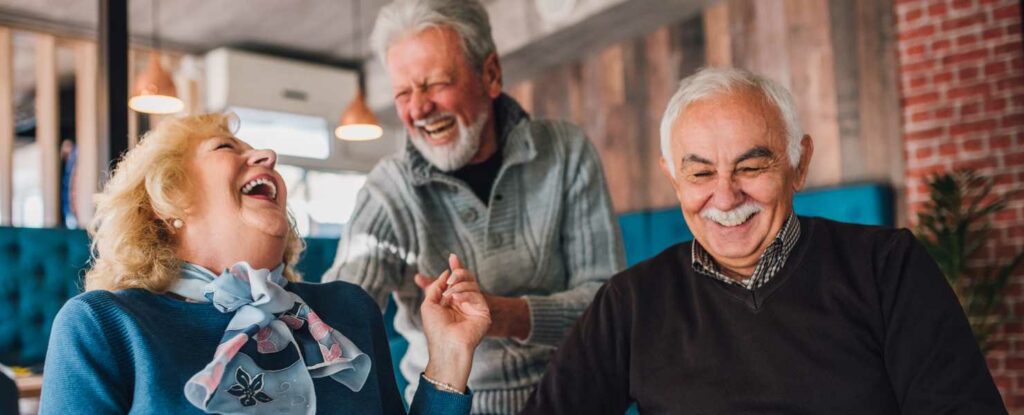 Social Media isn't just for the younger generations. More and more older people are enjoying it too.
You may be surprised to know that more than 70% of Americans aged between 55 and 64 have a social media profile. And why not? They are great for older people, particularly if you live far away from other family members. Not only does social media allow you to share memories, pictures, and daily happenings, but it also lets you send private messages and video chat online. Here are some of the most popular social media platforms for older people:
YouTube: Not always thought of as pure "social media", YouTube has been providing us with personalized entertainment for longer than most have had an internet connection. If you want to learn something or if you have a story to share, this is a great place to hang out.
Instagram: This is a cool way to update people on your activities, send personal messages, and share pictures and videos.
TikTok: While TikTok may seem like the ultimate young person's platform, you'd be surprised to find that it is full of content targeted at people your own age. Jump in and search for whatever interests you—from carpentry to cook, there is content galore.
Reddit: Reddit has something from quite literally everyone, yourself included. You can scroll through the top page to see what's trending and subscribe to subreddits that interest you. One that we love is The Way We Were, which casts a glimpse into normal every day life for people living 50, 100, or even longer ago.
16) Cooking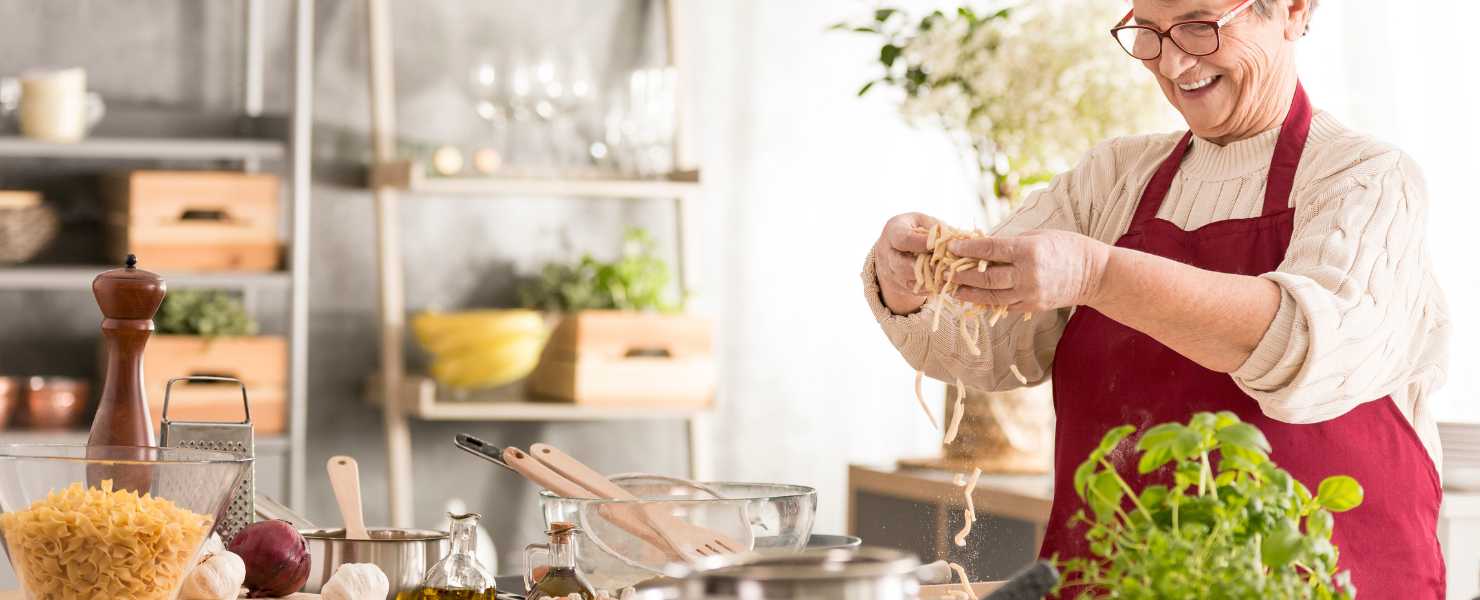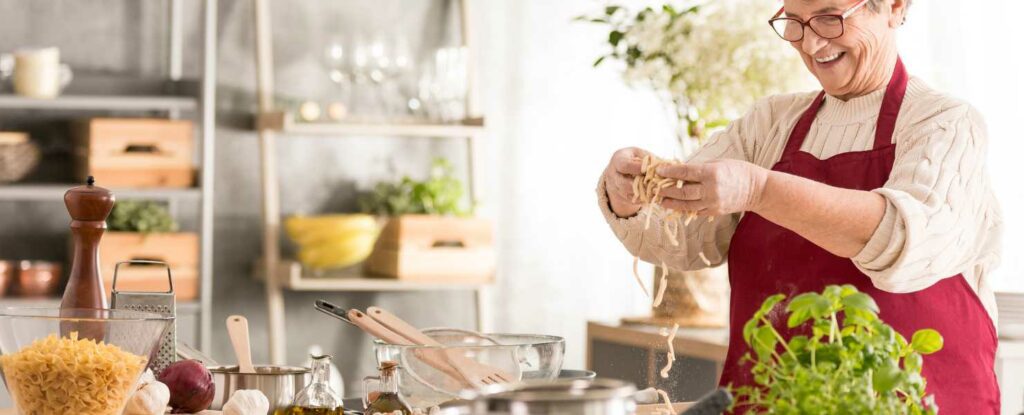 There's nothing like a wholesome meal to bring family and friends together. Cooking can be a wonderful time to meditate on the day or spend quality time with a grandchild. And when it comes to partaking in the fruits of your labor, a family meal is a great time to share good conversations, stories, and memories. What's more, cooking a meal from scratch can give you a sense of achievement. But there are even more advantages to a home-cooked meal. It's great for your physical health if it's nutritionally balanced and home cooking can also boost your mental health.
If you're not an experienced cook, you can still enjoy time in the kitchen with a simple meal plan to experiment with. If you're short on ideas, some great websites to check out are Simply Recipes, Epicurious, and Damn Delicious.
17) Pets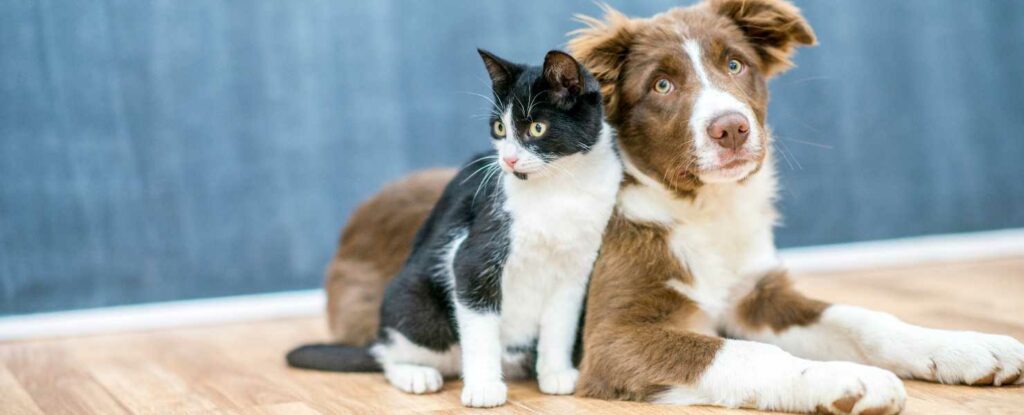 Taking care of a pet is a very worthwhile hobby. Whether you have a turtle in a terrarium, a budgie in a cage, or a cat that likes to sit in your lap, caring for an animal has a wealth of benefits for your physical and mental health that may include:
Combating feelings of boredom and loneliness
Reducing stress levels
Giving you something to look forward to every day
Lowering heart rate and blood pressure
Adopting a pet from your local animal shelter is a great way to give an animal in need a safe and loving home. If you don't feel you can manage a dog or a cat, try something smaller like a bird, fish, or hamster. They all make great companions.
If you're curious about dogs…we have a great list of the best dog breeds for older adults right here.
18) Travel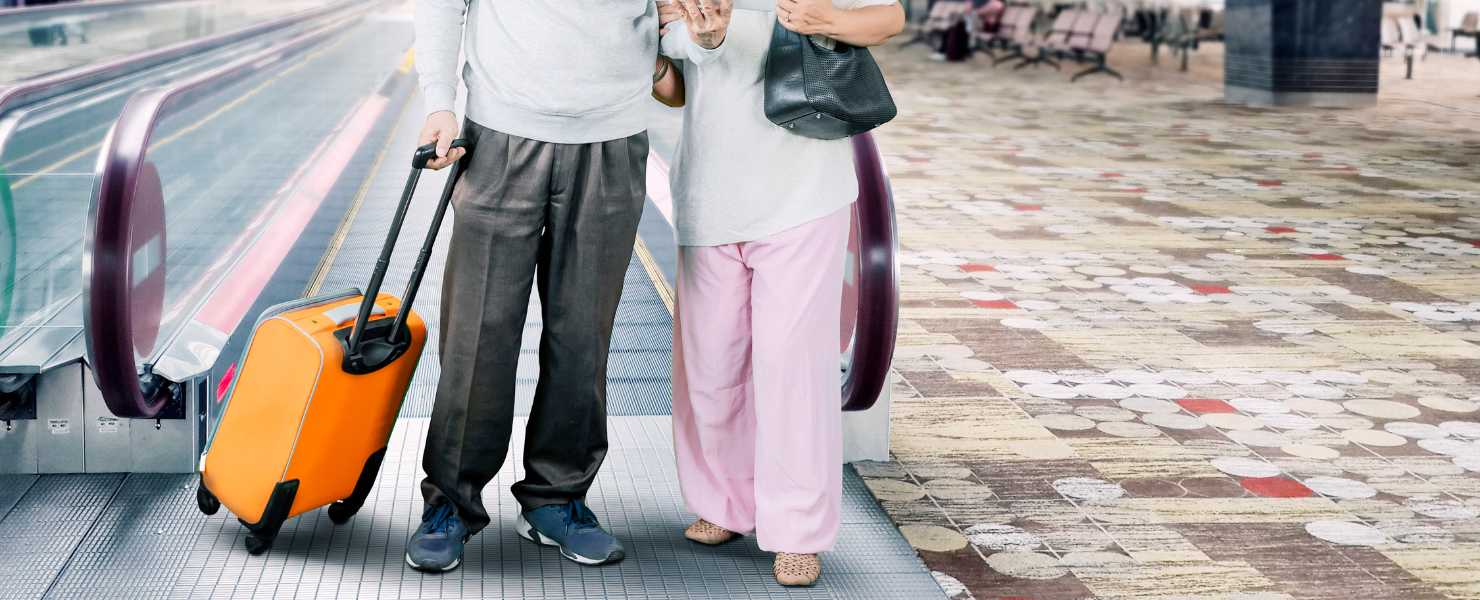 Although you love your home, taking time out to see a new environment can do you the world of good. You don't have to go too far if you don't want to. Visiting a nearby city or state can still give you a new perspective on the world. These days, there are so many ways to travel and exciting things to see. You can drive, take a Greyhound bus, train, fly, or even take a boating tour.
If you are not sure what you want to do while you're on your trip you can book a package deal with mini trips planned for you. If you're feeling really adventurous, why not take an overseas cruise and visit several countries at the same time? Here are some ideas to get you started:
19) Adult Learning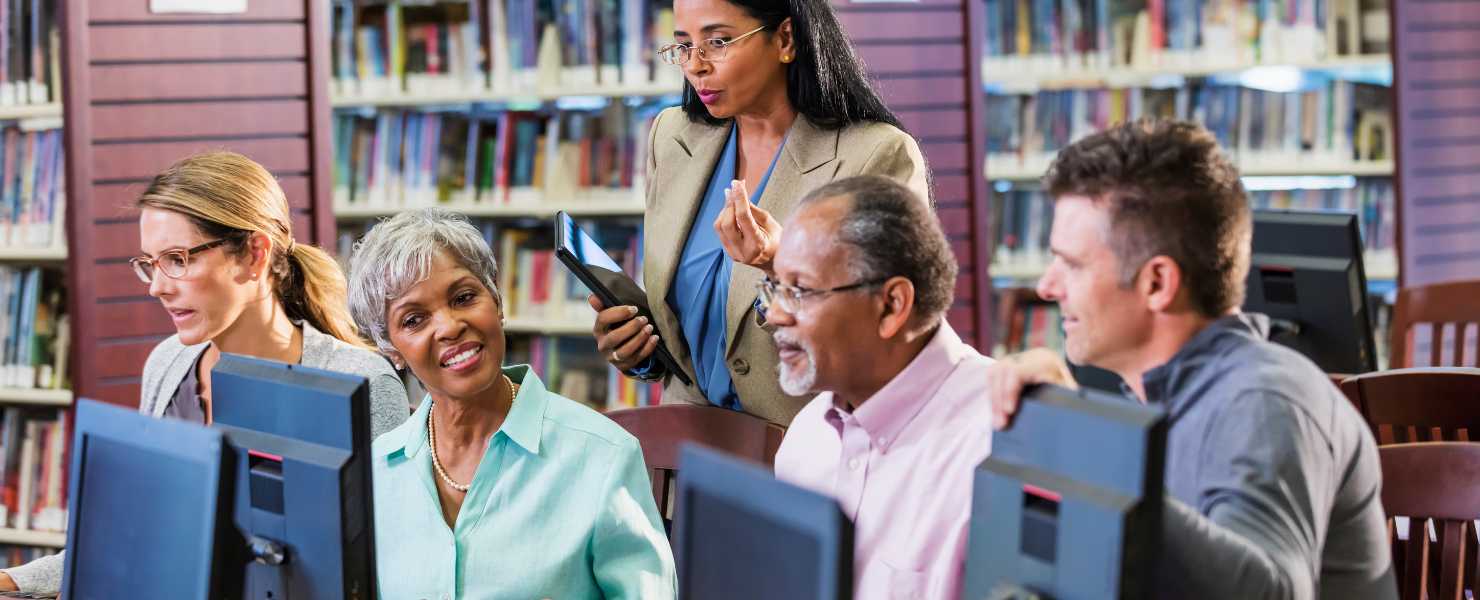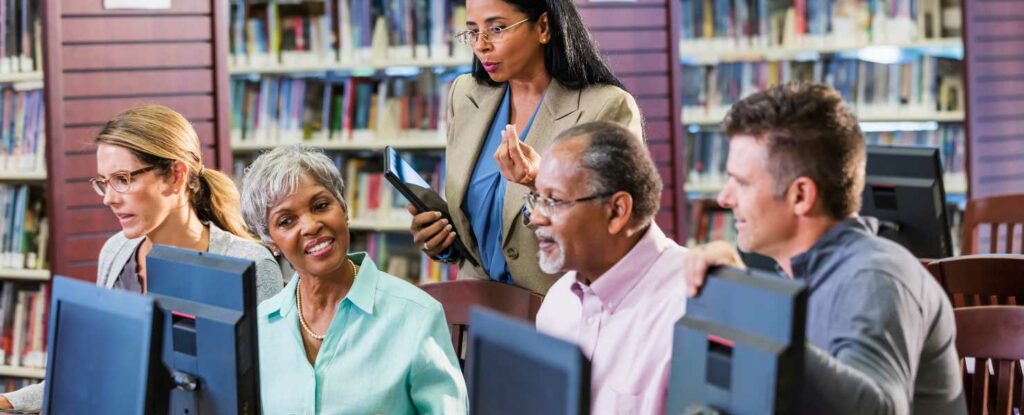 Keeping your mind stimulated is a great way to stave off aging and reduce your risk of dementia and Alzheimer's disease. Taking an adult learning course can help you learn a new skill and meet other people with similar interests.
There are numerous ways to do this:
Take an online course: Many colleges and universities offer free online courses for seniors and the variety on offer is amazing. You can choose courses from photography to philanthropy, geology to genealogy, and cartography to calligraphy.
Join a community group: Many cities and towns host local community groups that offer learning opportunities. Many offer courses in cooking, gardening, computing, and flower arranging.
If you have a particular skill or knowledge, maybe you'd like to start your own community group where you can share your skills and exchange them with others.
20) Gardening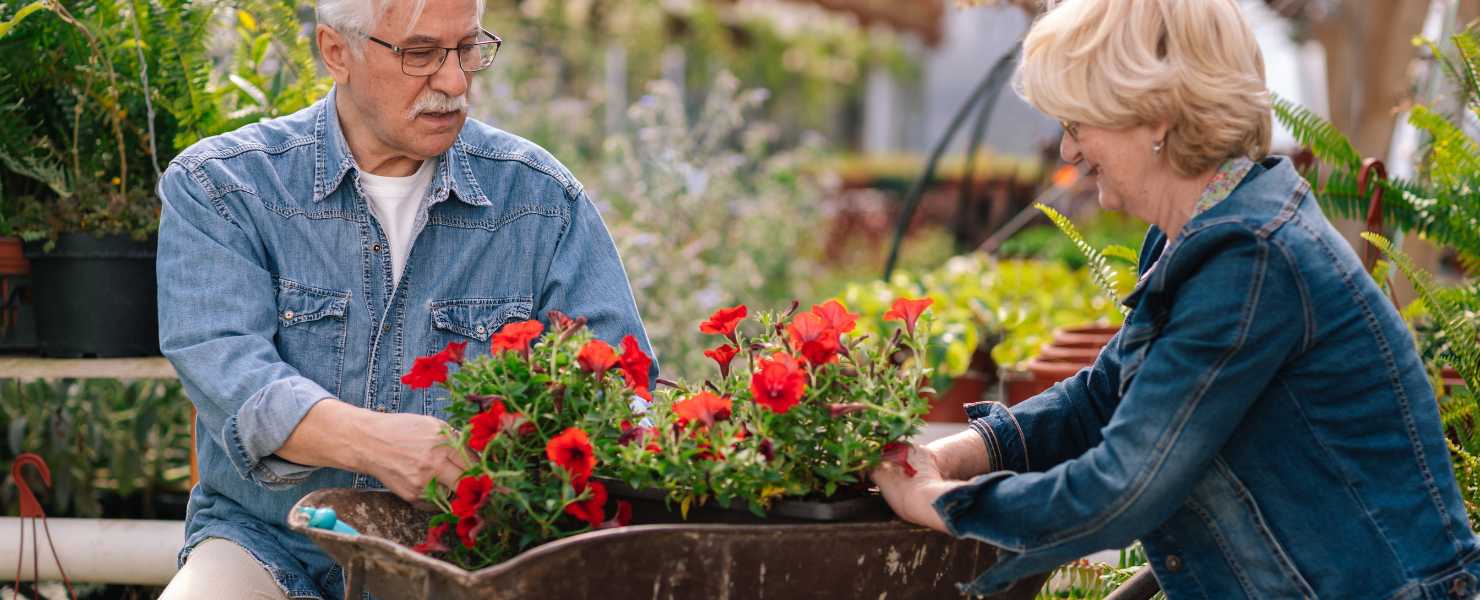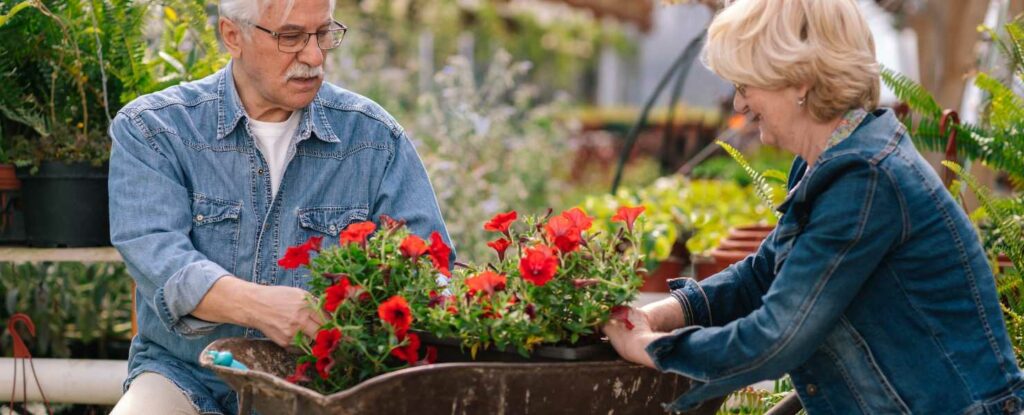 Gardening is one of those wonderful hobbies that you can make fit your budget, your time schedule, and the amount of space you have available.
For example, you don't need to have a large garden, you can create a small patio garden or even an indoor garden. You can select plants and shrubs that are low maintenance, and you can save money by growing plants from seeds. Studies show that gardening can reduce depression and anxiety, alleviate stress, improve cognitive functions, and increase the quality of life. Because it boosts heart health, it can also reduce your risk of stroke and heart attack.
Here are some tips to make sure that you garden safely:
Utilize potting plants or raised beds: This will help prevent muscle strain and the risk of falling.


Use lightweight tools: Lighter tools will minimize strain on your back and arms.


Wear sun protection: A hat, long sleeves, and sunblock can protect you when you're out in the garden. Don't forget to stay hydrated and take a break often so you don't become dizzy or overheated.
Never Stop Learning
The best way to keep your mind active as you age is to maintain a healthy curiosity and never stop questioning. You are never too old to learn something new and hobbies for adults are a great way to exercise your brain, meet new people, and make new friends. It's always good to take time out and do something fun and creative. Not only will it inspire you, but it will make you feel happy and more fulfilled.